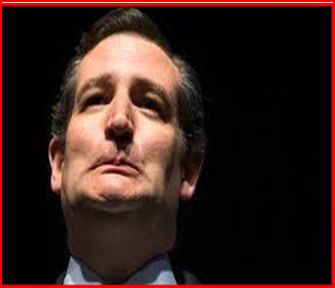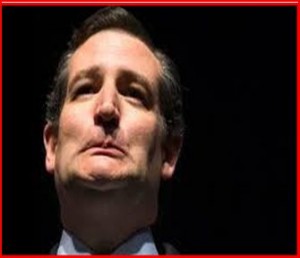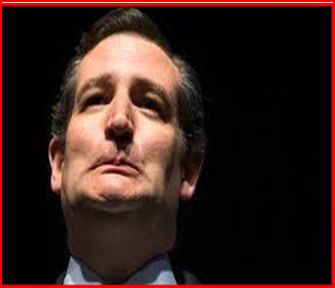 Ted Cruz Sex Scandal Phone Records from "DC Madam" Released!

Wonder if Hillary Clinton when she was first lesbian lady and her Lesbian Prostitute "Susan" records will be released.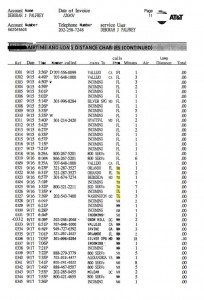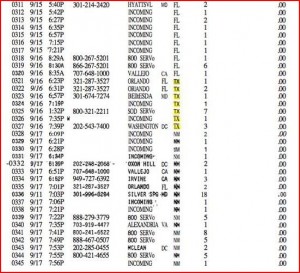 At least two Twitter accounts, one claiming to be affiliated with the hacker group anonymous, and another (since deleting their account after the tweet) have released documents claiming to be call logs of the late D.C. Madam. The Anonymous affiliated account sent out a message with his doc under the hashtag #cruzsexscandal that reads
"Hey Teddy Cruz
#Anonymous
#CruzSexScandal
We dont DDOS
or bluff! will let the rest of you figure out the document! pic.twitter.com/nnuRioGutv
11:44pm – 31 Mar 16
The latter tweet is unknown at this time.
Both have multiple phone numbers from multiple states, but the main thing they have in common is that they both have the TX(Texas) listings highlighted.
9/16 is the date where multiple calls were made to various hotels it seems in this first document, and we have since found out that another number on the call log is that of a wire transfer service titled M Lhuillier LLC.
The pdf, the ZIP, the csv, and the original TIFS, have all been online since 2007.
They were gone through at the time in the case, and by the media (and people busted).
The lawyer has another 815 names, of Verizon users, that has never been released. Still has not been released.
A supposed Anonymous user re-released a text-from-picture cap of one of the pages from the 2007 release, and highlighted a series of calls made FROM TX, by the DC Madam (not calls from TEXAS, but her calling FL and DC FROM Texas)
A number she called is currently a verizon phone (to some random) and was likely a verizon number in 2001 when the call happened. AND almost certainly one of the 815 numbers the Lawyer has yet to release (and anon is bragging that they know).
If the verizon number was Ted Cruz's cell, then he was seeing a hooker 4 months after he was married…..
Below is a cut-and-paste of a news article from 2007, which will provide historical context to the current Ted Cruz scandal:
The so-called "D.C. Madam" may yet get the last laugh.
Accused of running a high-priced prostitution ring that catered to the rich and powerful in Washington, Deborah Jeane Palfrey, dubbed the "D.C. Madam," in 2007 threatened to name names. But political elites breathed a sigh of relief when a television reporter reviewed a list of her clients and, save for a couple of exceptions, declared the names to be of little interest.
But the woman at the center of Washington's most titillating scandal in years hoped to bolster her defense by hiring a small Silicon Valley search and data analysis company that she hoped would be able to mine a treasure trove of phone records, Congressional papers and other documents to draw up a much longer list of her clients.
That could put Cataphora, a relatively unknown Redwood City, California-based company, at the center of one of the most closely-watched scandals in Washington in recent memory.
"It could be the cornerstone of our defense," Ms. Palfrey's attorney, Montgomery Blair Sibley, said of Cataphora's work.
Privately-held Cataphora would analyze thousands of pages of Ms. Palfrey's old telephone records—which do not have names attached to them—to names and numbers subpoenaed from telephone companies. Ms. Palfrey has said she knew most of her customers by first names or aliases only. And Mr. Sibley said her telephone records are the only evidence she has not yet destroyed.
Ms. Palfrey was charged in March with running a prostitution ring but she claims that her firm, Pamela Martin and Associates, was a legitimate escort service that catered to the erotic fantasies of up to 15,000 customers—but did not provide sexual services. Mr. Sibley said that without new names provided by Cataphora's analysis, it could be difficult to call witnesses to support his client's position.
"This is the best way (for me) to put people on the stand to say, 'I was just getting a massage or sniffing underwear' or whatever," he said.
Word of Ms. Palfrey's arrest sparked rampant speculation that scores of well-known public figures would appear on her client list. She gave a portion of her phone numbers—from 2002 to 2006—to ABC News earlier this year, outing deputy secretary of state Randall Tobias, former Clinton administration official Dick Morris, and Louisiana senator David Vitter, who in July apologized for using the service—for "massages."
ABC News declined to release other names because it said they were of little news value. But Cataphora's technology could soon draw up a list of clients dating back 13 years, particularly if the company can match phone records with other data, such as politicians' calendars or official House or Senate records.
"I'm sure they're going to come up with ways to use the information," said Mr. Sibley. "If there's a high frequency of use when Congress is in session, I have reasonable grounds to subpoena Congressmen."
Cataphora has a long track record of tracking individuals. The company's "C-Evidence" software was designed to scour emails, calendar schedules, phone records, expense reports, and other documents to analyze—and flag, if appropriate—individuals' communications, actions or behavioral patterns.
"We know most people are creatures of habit," said Elizabeth Charnock, Cataphora CEO.
The software can "read" emotional context within emails to identify people's behavior and it can also generate graphics that visually illustrate lines of communication among individuals, making it difficult for people to adopt the plausible deniability defense.
"This is the way of the future because we don't have persons talking on the street corner," Mr. Sibley said. "We have volumes of information flying in the ether and unless you can make sense of it, you can't make a sustained case."
Cataphora is typically contracted by large companies—or their law firms—that are being sued, subpoenaed, or under criminal investigation. These clients don't want to be identified, meaning that Cataphora usually operates behind the scenes. But its involvement with the D.C. Madam could now put Cataphora in the national spotlight.
Cataphora's emergence also comes at a time of growing complaints over the manner in which new technologies—whether illegal snooping software, government data collection programs or corporate advertising platforms—are eroding personal privacy.
It is not yet clear whether Cataphora's software will detonate new political bombshells in the capital. More certain is that those who get caught up in Cataphora's technological trap will not be everyday web surfers, but Washington elites.
The question now becomes, how many times did Ted Cruz name and number appear in the DC Madam's records?  With Ted Cruz playing the part of the devout Christian to woo Evangelical voters to his Presidential Campaign, his use of whores becomes particularly relevant to today's election campaign.
This story is still developing and will be updated as the day progresses.
https://www.superstation95.com/index.php/world/1095
Stew Webb Radio Network
Listen Live
US Intel Breaking News
http://www.stewwebb.com
Listen live by phone
712-775-8269
federalwhistleblower@gmail.com