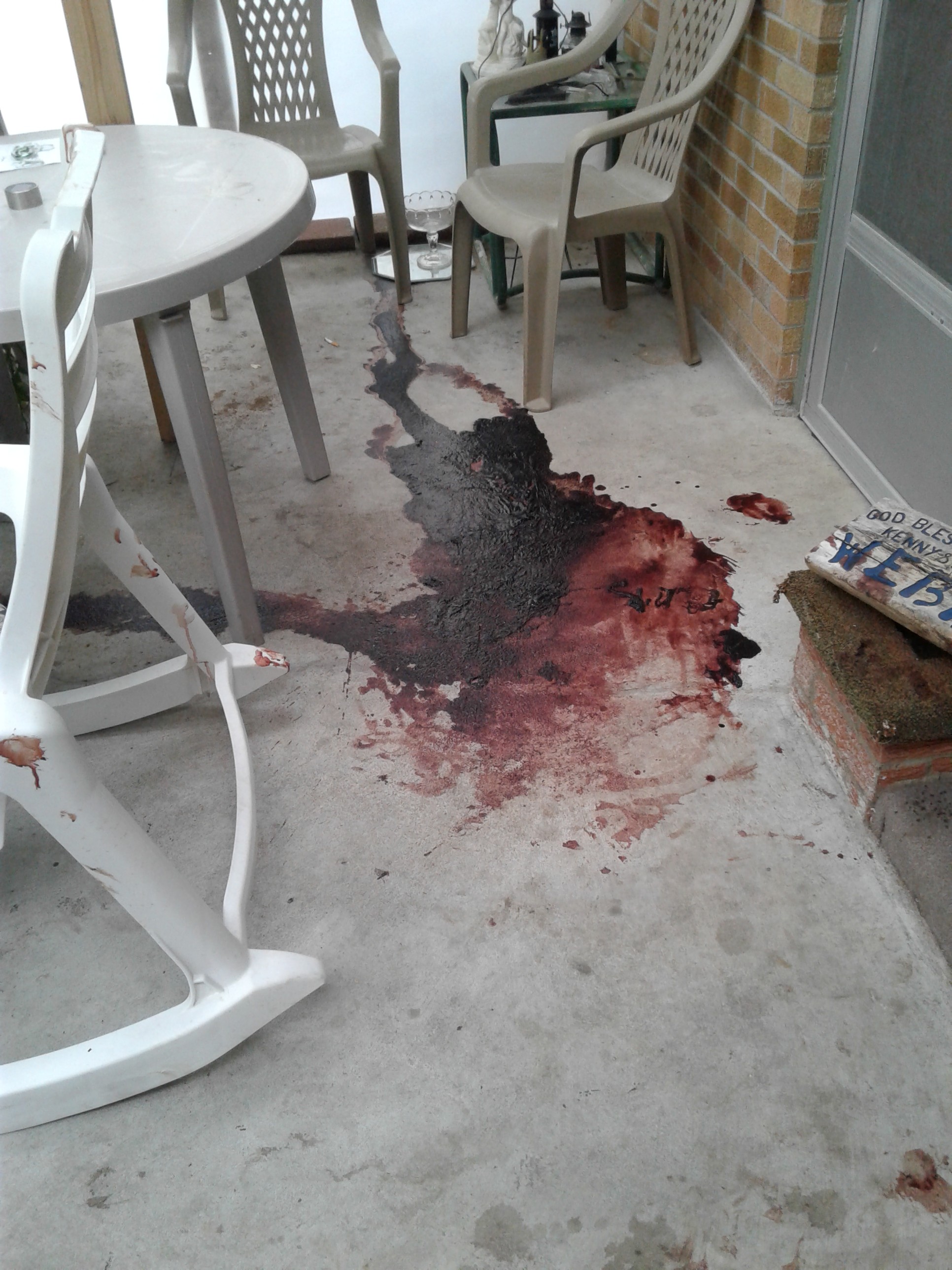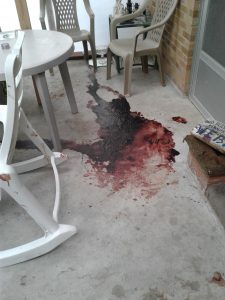 My Blood Pool April 25. 2017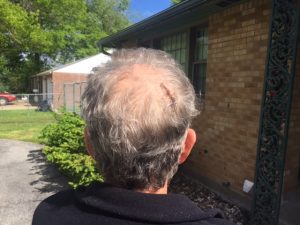 Updated May 1, 2017 Back of my head Split Skull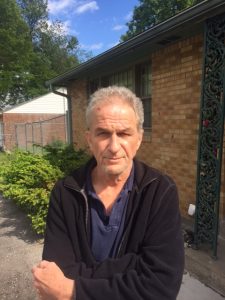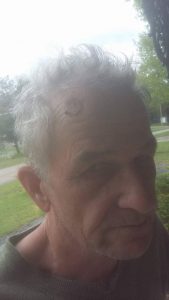 Spot on front of head no knot like being hit with an energy weapon.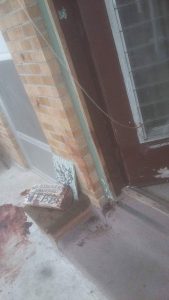 Corner of Brick were my head hit.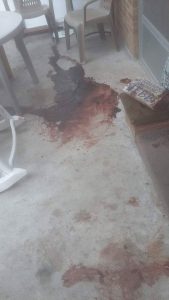 90% of my Blood on concrete Patio floor.
I am seeing double with a split skull and laid in a hospital room for several hours and now home in bed for several days.
They wanted to keep me for several days.
A skull x-ray shows mass sinus infection and I am on antibiotics.
This is similar to Tom Heneghan being hospitalized a month ago with an unknown bacterial infection.
I cannot even stay awake or help anyone or report anything right now.
This is one of several pictures of my blood loose after being knocked out.
I will report when I can.
Stew Webb
Your kind Contributions are very much appreciated thank you.  –  Stew Webb