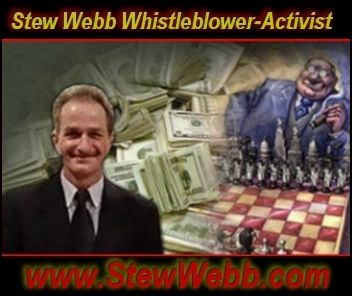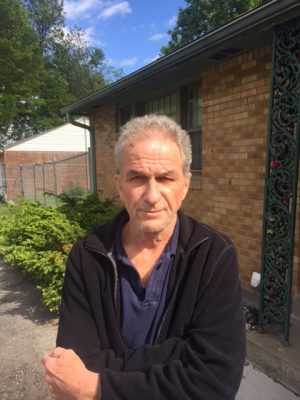 By Stew Webb
816-492-9809
federalwhistleblower@gmail.com
Stew Webb Federal Whistle blower Activist
On March 8, 2019 I had exploratory surgery and a stint was inserted, because of blockage.
I had a heart attack the week before and spent the night at the emergency room, Thanks to Daddy Bush's Stone-R, E Systems Dallas
Raytheon Corp a DOD Contractor.
I am back to work on my website and new Radio Guests who can help change America.
I am in need of you, my listeners financial support, please make a one time contribution.
Thank you
Stew Webb
By Mail
10607 E. Sheley Rd.
Independence, MO 64052
816-492-9809
Letter to Kansas City US Attorney Timothy Garrison purpose to Prosecute Cyber Terrorism
http://www.stewwebb.com/2018/04/18/letter-to-kansas-city-us-attorney-timothy-garrison-purpose-to-prosecute-cyber-terrorism/
Evidence of Cyber Attacks against Stew Webb Federal Whistleblower April 18 2018
http://www.stewwebb.com/2018/04/18/evidence-of-cyber-attacks-against-stew-webb-federal-whistleblower-april-18-2018/
President Trump Stop NSA NAZI Espionage
http://www.stewwebb.com/2018/03/27/president-trump-stop-nsa-nazi-espionage/
President Trump Stop Cyber Terrorism against Stew Webb Whistle blower
http://www.stewwebb.com/2017/12/07/president-trump-stop-cyber-terrorism-against-stew-webb-whistle-blower/
US CIA Cyber attacks against Stew Webb Whistle blower February 1, 2018
http://www.stewwebb.com/2018/02/01/us-cia-cyber-attacks-against-stew-webb-whistle-blower/
Letter to President Trump 2017-02-23 from Whistle blowers
http://www.stewwebb.com/2017/08/28/letter-to-president-trump-2017-02-23-from-whistle-blowers/
Letter to Attorney General Jeff Sessions from Whistle blowers
http://www.stewwebb.com/2017/08/28/letter-to-attorney-general-jeff-sessions-from-whistle-blowers/
Stew Webb Whistle blower sues US Government Assassins P1of2
http://www.stewwebb.com/2018/04/04/stew-webb-whistle-blower-sues-us-government-assassins-p1of2/
Stew Webb Grand Jury Demands
http://www.stewwebb.com/2016/03/22/stew-webb-whistleblower-grand-jury-demand-against-hillary-clinton/