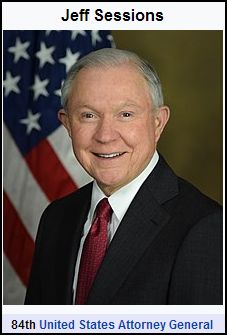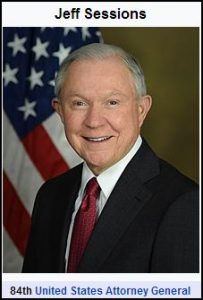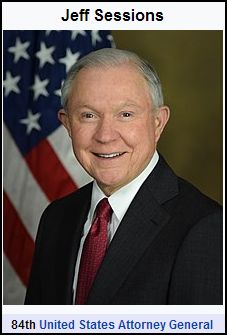 USAG Sessions Larry Mizel Cyber attacks against Stew Webb Whistle blower
By Stew Webb Federal Whistle blower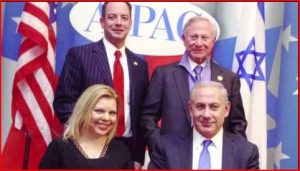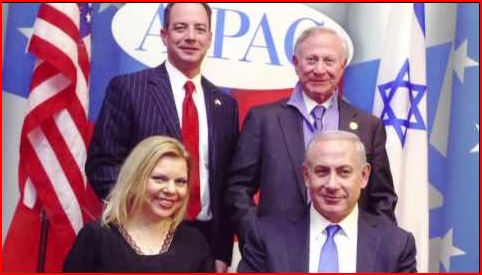 Top Right Mobster Larry Mizel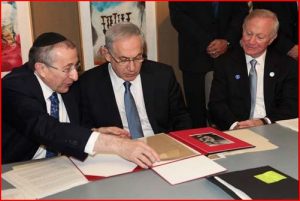 Right Larry Mizel
The Computer Fraud and Abuse Act (CFAA) [18 U.S.C. Section 1030] makes it illegal for anyone to distribute computer code or place it in the stream of commerce if they intend to cause either damage or economic loss. The CFAA focuses on a code's damage to computer systems and the attendant economic losses, and it provides criminal penalties for either knowingly or recklessly releasing a computer virus into computers used in interstate commerce.
Someone convicted under the CFAA could face a prison sentence as long as 20 years and a fine of up to $250,000.
I will be posting the entire report proving over 6 million felonies over three years against my email account, my internet service providers and my website stewwebb.com under The Computer Fraud and Abuse Act (CFAA) [18 U.S.C. Section 1030] and Violations of my 1st Amendment Right to freedom of speech and Violations under RICO The Racketeering Influence and Corruption Organization Act plus attempted murders since 2009 because of filings in US District Court in Kansas City for Injunctive Relief from attempted murder using Blackwater Helicopter to lazer and kill this whistle blower then three car crashes from October 2010 – November 2011 which I have not been paid and which the car crashes has disabled this Whistle blower and I am being cheated out of one half of the social security minimum that I am entitled to under US law.
Glen Ellyn, United States visited http://www.stewwebb.com/2014/01/21/who-is-involved-in-recall-of-their-elected-officials/1/16/2018 7:29:35 PM (3 minutes ago) IP: 69.47.206.238 [unblock this range] Hostname: d47-69-238-206.try.wideopenwest.com
Browser: Safari version 10.0 running on iOS
Mozilla/5.0 (iPhone; CPU iPhone OS 10_3_3 like Mac OS X) AppleWebKit/603.3.8 (KHTML, like Gecko) Version/10.0 Mobile/14G60 Safari/602.1
United States Glen Ellyn, United States visited http://www.stewwebb.com/
1/16/2018 7:29:50 PM (3 minutes ago) IP: 69.47.206.238 [unblock this range] Hostname: d47-69-238-206.try.wideopenwest.com
Browser: Safari version 0.0 running on iOS
MobileSafari/602.1 CFNetwork/811.5.4 Darwin/16.7.0
United States Glen Ellyn, United States visited http://www.stewwebb.com/
1/16/2018 7:29:49 PM (3 minutes ago) IP: 69.47.206.238 [unblock this range] Hostname: d47-69-238-206.try.wideopenwest.com
Browser: Safari version 0.0 running on iOS
MobileSafari/602.1 CFNetwork/811.5.4 Darwin/16.7.0
United States Glen Ellyn, United States tried to access non-existent page http://www.stewwebb.com/apple-touch-icon-120×120.png
1/16/2018 7:29:47 PM (3 minutes ago) IP: 69.47.206.238 [unblock this range] Hostname: d47-69-238-206.try.wideopenwest.com
Browser: Safari version 0.0 running on iOS
MobileSafari/602.1 CFNetwork/811.5.4 Darwin/16.7.0
United States Glen Ellyn, United States tried to access non-existent page http://www.stewwebb.com/apple-touch-icon-120×120-precomposed.png
1/16/2018 7:29:46 PM (3 minutes ago) IP: 69.47.206.238 [unblock this range] Hostname: d47-69-238-206.try.wideopenwest.com
Browser: Safari version 0.0 running on iOS
MobileSafari/602.1 CFNetwork/811.5.4 Darwin/16.7.0
United States Glen Ellyn, United States visited http://www.stewwebb.com/
1/16/2018 7:29:44 PM (3 minutes ago) IP: 69.47.206.238 [unblock this range] Hostname: d47-69-238-206.try.wideopenwest.com
Browser: Safari version 0.0 running on iOS
MobileSafari/602.1 CFNetwork/811.5.4 Darwin/16.7.0
United States Glen Ellyn, United States visited http://www.stewwebb.com/
1/16/2018 7:29:43 PM (3 minutes ago) IP: 69.47.206.238 [unblock this range] Hostname: d47-69-238-206.try.wideopenwest.com
Browser: Safari version 0.0 running on iOS
MobileSafari/602.1 CFNetwork/811.5.4 Darwin/16.7.0
United States Glen Ellyn, United States tried to access non-existent page http://www.stewwebb.com/apple-touch-icon-120×120.png
1/16/2018 7:29:41 PM (3 minutes ago) IP: 69.47.206.238 [unblock this range] Hostname: d47-69-238-206.try.wideopenwest.com
Browser: Safari version 0.0 running on iOS
MobileSafari/602.1 CFNetwork/811.5.4 Darwin/16.7.0
United States Glen Ellyn, United States tried to access non-existent page http://www.stewwebb.com/apple-touch-icon-120×120-precomposed.png
1/16/2018 7:29:40 PM (3 minutes ago) IP: 69.47.206.238 [unblock this range] Hostname: d47-69-238-206.try.wideopenwest.com
Browser: Safari version 0.0 running on iOS
MobileSafari/602.1 CFNetwork/811.5.4 Darwin/16.7.0
NetRange: 69.47.0.0 – 69.47.255.255 [65536 addresses in this network. Click to block this network]
CIDR: 69.47.0.0-69.47.255.255 [65535 addresses in this network. Click to block this network]
NetName: WIDEOPENWEST
NetHandle: NET-69-47-0-0-1
Parent: NET69 (NET-69-0-0-0-0)
NetType: Direct Allocation
OriginAS:
Organization: WideOpenWest Finance LLC (WOPW)
RegDate: 2003-05-13
Updated: 2012-03-02
Ref: https://whois.arin.net/rest/net/NET-69-47-0-0-1
OrgName: WideOpenWest Finance LLC
OrgId: WOPW
Address: 1674 Frontenac Rd
City: Naperville
StateProv: IL
PostalCode: 60563
Country: US
RegDate: 2002-04-09
Updated: 2017-05-16
Ref: https://whois.arin.net/rest/org/WOPW
OrgAbuseHandle: IPADM469-ARIN
OrgAbuseName: IP Administrator
OrgAbusePhone: +1-706-645-8194
OrgAbuseEmail: abuse@wideopenwest.com
OrgAbuseRef: https://whois.arin.net/rest/poc/IPADM469-ARIN
OrgNOCHandle: IPADM669-ARIN
OrgNOCName: IP Administrator
OrgNOCPhone: +1-706-634-2898
OrgNOCEmail: ipadmin@wideopenwest.com
OrgNOCRef: https://whois.arin.net/rest/poc/IPADM669-ARIN
OrgTechHandle: IPADM669-ARIN
OrgTechName: IP Administrator
OrgTechPhone: +1-706-634-2898
OrgTechEmail: ipadmin@wideopenwest.com
OrgTechRef: https://whois.arin.net/rest/poc/IPADM669-ARIN
OrgTechHandle: UNIXA3-ARIN
OrgTechName: Unix Administration
OrgTechPhone: +1-630-536-3158
OrgTechEmail: emcmillen@wideopenwest.com
OrgTechRef: https://whois.arin.net/rest/poc/UNIXA3-ARIN
RTechHandle: LW463-ARIN
RTechName: WALDEN, LAWRENCE D
RTechPhone: +1-800-491-1436
RTechEmail: dwalden@wideopenwest.com
RTechRef: https://whois.arin.net/rest/poc/LW463-ARI