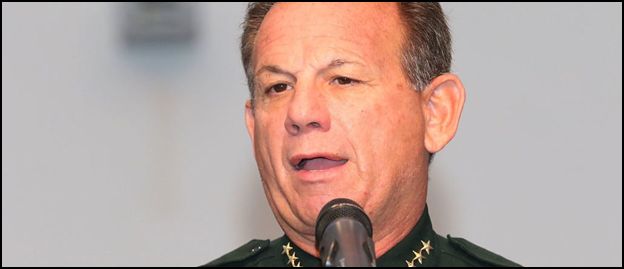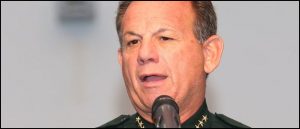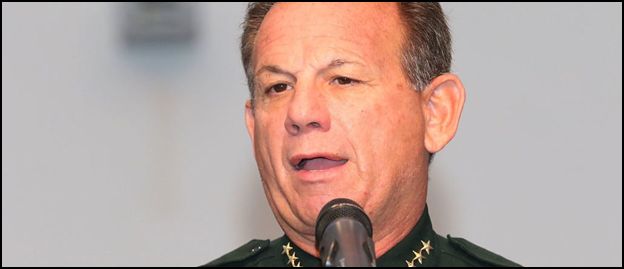 Scott Israel booster convicted in tax evasion, gun cases
By Bob Norman – Investigative Reporter
(See Video)
PEMBROKE PARK, Fla. – A political committee supporting Broward County Sheriff Scott Israel has raised $96,000 so far, much of it at an April fundraiser for Israel at developer and garbage company owner Ron Bergeron's ranch.
One of those leading the money list is developer Yoram Izhak, who is listed on campaign filings for "Citizens for Effective Law Enforcement" as giving $5,000 personally, with another $15,000 coming from companies listed at the building he owns in North Miami.
Izhak has invested a reported $200 million into properties of late, including purchases of the Lauderhill Mall and the Lakes Mall. But what may be troubling for Broward County's top cop is that Izhak is also a convicted felon who was indicted 10 years ago in a massive organized crime case.
The crime ring was known as "The Corporation" or the "Cuban Mafia" and was allegedly involved in cocaine trafficking, arson, gambling and murder. The indictment alleges Izhak was involved in money laundering for the group. Racketeering and illegal gambling charges filed against him were dropped. He agreed to cooperate with the federal government and pleaded guilty to tax evasion for a sentence of probation.
The Israeli-born Izhak, who was in the textile business at the time of the indictment, refused to comment for this story, but his attorney, Glenn Widom, supplied Local 10 News with a 2011 email in which a federal prosecutor confirmed to Widom that Izhak was not involved in the Cuban Mafia's criminal activity and wasn't aware of the source of money that was coming into his businesses. Izhak in 2003 also pleaded guilty to violating airport security when he attempted to board a flight at Fort Lauderdale-Hollywood International Airport with a loaded pistol.
Israel didn't respond to a request for an interview on why he would allow a political committee tied to his campaign to accept money from a convicted felon, but there is no indication the sheriff is going to return the money. Citizens for Effective Law Enforcement sent an email stating that it was not previously aware of Izhak's criminal past and was "grateful" for his support.
Late Wednesday, Widom denied in a letter that Izhak had given the money at all to the sheriff, despite the fact that it was reported in filings to the federal government by Citizens for Effective Law Enforcement, including one contribution in Izhak's name and two in companies listed at a building he owns.
"This is simply a mistake," wrote Widom.
Those companies — Domestic Holdings and LFP1 — don't appear to be registered with the state's Division of Corporations.
"Mr. Izhak is neither an owner, shareholder, manager, partner, officer, employee, nor is Mr. Izhak otherwise affiliated with these two entities," wrote Widom.
Not all politicians have been quick to associate themselves with Izhak. He was involved in some controversy back in 2012 when the Miami New Times reported that he was involved in a Liberty City shopping mall development that was awarded a $3 million grant from Miami-Dade County. When commissioners learned of Izhak's involvement, they canceled the grant.
Follow Local 10 News on Twitter @WPLGLocal10
Your kind Contributions are very much appreciated thank you. – Stew Webb