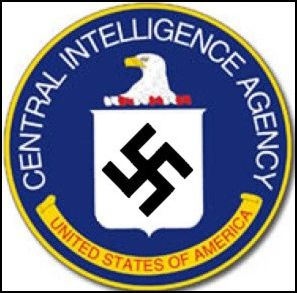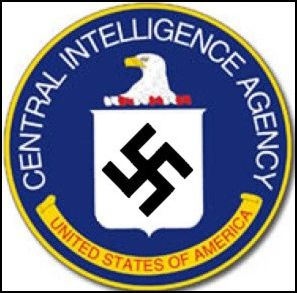 CIA Admit They Have Infiltrated Mainstream Media in America
Declassified documents on the CIA website show that the intelligence agency has infiltrated every major news outlet in the America.
The documents state that a CIA task force "now has relationships with reporters from every major wire service, newspaper, news weekly, and television network in the nation," and that "this has helped us turn some 'intelligence failure' stories into 'intelligence success" stories,' and has contributed to the accuracy of countless others."
Collective-evolution.com reports: Furthermore, it explains how the agency has "persuaded reporters to postpone, change, hold, or even scrap stories that could have adversely affected national security interests or jeopardized sources and methods."
Although it is a document outlining their desire to become more open and transparent, the deception outlined by various whistleblowers requires us to read between the lines and recognize that the relationships shared between intelligence agencies and our sources of information are not always warranted and pose inherent conflicts of interest.
Herein lies the problem: What is "national security," and who determines that definition? JFK bravely told the world that the "dangers of excessive and unwarranted concealment of pertinent facts far outweigh the dangers which are cited to justify it." He also said that "there is very grave danger that an announced need for increased security will be seized upon by those anxious to expand its meaning to the very limits of official censorship and concealment."
"National security" is now an umbrella term used to justify concealing information, but who makes these decisions?
Not only are countless documents classified every single year in North America, but false information and "fake news" are routinely dispersed, mainly by mainstream media outlets — a reality that is clearly conveyed in this document and has been expressed by multiple mainstream media journalists themselves. And as with the NSA surveillance program that was exposed by Edward Snowden, it's a global problem.
Internet censorship is on the rise, and platforms like Google and Facebook are now actually censoring information and deciding what is real and fake for the people, instead of letting people decide for themselves. For example, Google had to recently admit that their contractors suppress information, like the info provided by alternative media, not mainstream media.
"The problem of fake news isn't solved by hoping for a referee, but rather because we as citizens, we as users of these services, help each other. We talk and we share and we point out what is fake. We point out what is true. The answer to bad speech is not censorship, the answer to bad speech is more speech. We have to exercise and spread the idea that critical thinking matters, now more than ever, given the fact that lies seem to be getting more popular." –Edward Snowden (source)
Dr. Udo Ulfkotte, a prominent German journalist and editor for more than two decades, is one example. He blew the whistle on public television, stating that he was forced to publish the works of intelligence agencies under his own name and that noncompliance with these orders would result in him losing his job. (source)
Sharyl Attkisson and Amber Lyon, both well-known mainstream media reporters and journalists, have also exposed funded movements by political, corporate, and other special interests, and have revealed that they are routinely paid by the U.S. government as well as foreign governments to selectively report and distort information on certain events. (source)(source)
Let's not forget about Operation Mockingbird, a CIA-based initiative to control mainstream media.
A document from 1984 shows how the agency had definite plans to infiltrate academia and change/influence the curriculum, specifically journalism.
As Emma Best from Muckrock reports, recently Tweeted by NSA whistleblower Edward Snowden, memos from the CIA Inspector General's (IG) office reveal the agencies perspective on the press and how to handle them. It's from 1984, approximately three decades prior to when the Agency declared Wikileaks a hostile non-state intelligence service. It shows how the CIA viewed the media the same way.
The document not only outlines the CIA's role in media, but also the entire entertainment industry in general, lending further weight to revelations offered by celebrities like Jim Carrey. He appeared as a guest on Jimmy Kimmel Live, saying that, "For years now, talk show hosts, people on television, people in sitcoms have been, hired by the government to throw you off the tracks, to distract you, to make you laugh and stuff like that, make you happy and docile so you don't know what's really going on."
While some question whether he was merely joking, the facts still remain. Another celebrity, who was clearly serious, is Roseanne Barr, who referenced the CIA's MK Ultra mind control program — a previously classified research program through the CIA's scientific intelligence division that tested behavioural modification and perception manipulation on human beings.
What we seem to have here is an attempt to manipulate public perception of global events through mainstream media and news publications. But what's perhaps most interesting is the fact that a lot of people are now waking up and seeing through many of these lies and manipulation tactics. Instead of just blindly believing what we hear on television, more people are starting to think critically, do independent research, and examine a wide array of sources and information.
So many opportunities have emerged within the past few years allowing others to see this more clearly. One was the recent "fake news" epidemic, where evidence surfaced exposing information that threatened the global elite. Wikileaks is perhaps one of the greatest examples. For mainstream media to basically label everything else as "fake news" was quite ironic, given that it seems the majority of people consider mainstream media themselves to be the real  "fake news," and this is now even more evident given the information presented above in this article.
The documents also touch upon the fact that they are constantly in touch with the entertainment industry, giving advice on scenes and direction, as well as how things happened in certain situations. Personally, I feel the industry is largely used to push propaganda, like patriotism. Patriotism is pumped into the population to support a large military in the name of "national security." We are being fooled, wars are not waged for defence, but for offence and to push forth political agendas.
So you see, there are multiple reasons for these CIA connections to various industries.
Academia
From a young age we're taught that getting an education is the key to living a good life. Getting a decent job, making good money, even finding the right partner — all depend on following a certain path. Yet many concepts and topics are, as previously illustrated, kept from public viewing, and this includes plenty of important science.
The U.S. intelligence community investigated parapsychology (ESP, remote viewing, telepathy, etc.) for more than two decades, for instance. Russell Targ, a physicist who has spent several decades working in a U.S. government program exploring these concepts, recently shared his experience doing so in a TED talk that is now approaching 1 million views.
Another great example of Black Budget science comes from Ben Rich, the second director of Lockheed Skunkworks, who worked there from 1975-1991. He's been called the Father of Stealth, having overseen the development of the first stealth fighter, the F-117 Nighthawk. Before his death, Rich made several shocking open statements about the reality of UFOs and extraterrestrials.
"We already have the means to travel among the stars, but these technologies are locked up in black projects, and it would take an act of God to ever get them out to benefit humanity. Anything you can imagine, we already know how to do it." 
"We now have technology to take ET home. No it won't take someone's lifetime to do it. There is an error in the equations. We know what it is. We now have the capability to travel to the stars." 
"There are two types of UFOs — the ones we build and the ones 'they' build." 
Information like this, including testimony from hundreds of others, suggests that the "classified world" is much more advanced than our mainstream one.
This particular document states that the agency exposes administrators of academic institutions to the agency on a regular basis.
Obviously, as with any other job, the CIA would be looking for what they consider to be qualified individuals. But the document does outline its close relationship with academia in general.
This is because certain developments and information that stem from academia could threaten national security and therefore must be kept out of the curriculum, and the public domain.
Take, for example, documents obtained via the Freedom of Information Act (FOIA) that reveal how the U.S. government has been using a secret system to withhold the approval of some applications.
This 50-page document was obtained by Kilpatrick Towsend & Stockton, LLP, who commonly represent major tech companies that include Apple, Google, and Twitter (to name a few).
The program delaying patent applications is called the Sensitive Application Warning System (SWAS). Usually when an application is submitted for a patent approval, it requires a couple of examiners who work with the Patent Office to go through their process of approval. This process usually takes one to two years, but  applications that are filed in SAWS must be approved from several people, and can be delayed for a number of years.
One great example (out of many) of delayed patent applications comes from Dr. Gerald F. Ross, who filed a patent application for a new invention he had devised to defeat the jamming of electromagnetic transmissions at specified frequencies. It was not until June 17, 2014 (almost 37 years later) that this patent was granted. (source)
It's important to note (as reported by the Federation of American Scientists — see annotated bibliography) that there were over 5,000 inventions that were under secrecy orders at the end of fiscal year 2014, which marked the highest number of secrecy orders in effect since 1994. (source)
Steven Aftergood from the Federation of American Scientists reports:
The 1971 list indicates that patents for solar photovoltaic generators were subject to review and possible restriction if the photovoltaics were more than 20% efficient.  Energy conversion systems were likewise subject to review and possible restriction if they offered conversion efficiencies "in excess of 70-80%." (source)
This is all thanks to an act many people are unaware of. It's called the "Invention Secrecy Act," and it was written in 1951. Under this act, patent applications on new inventions can be subject to secrecy orders, which can restrict their publication if government agencies believe that their disclosure would be harmful to national security. (source)(source)
Your kind Contributions are very much appreciated thank you. – Stew Webb