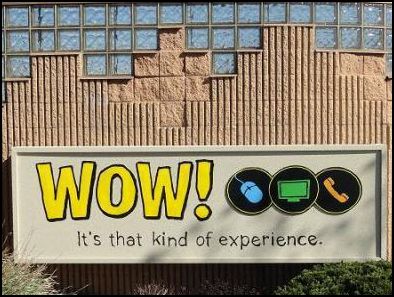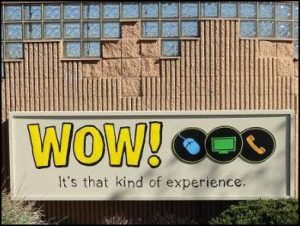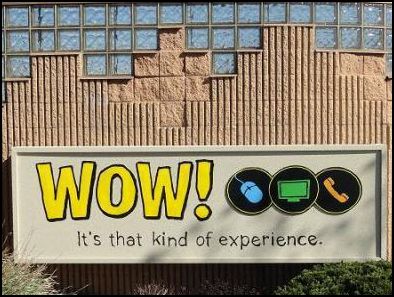 Larry Mizel Wide Open West Financial Cyber Attacks against Stew Webb Whistle blower
By Stew Webb Federal Whistle blower who has exposed Larry Mizel in violations of 18-USC-1010-1015.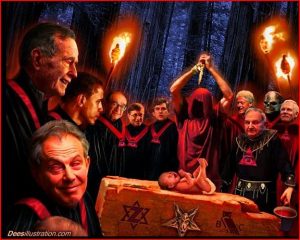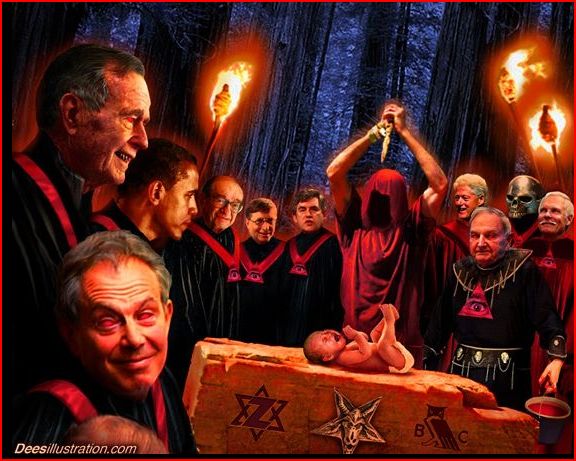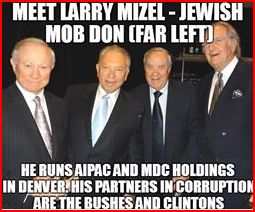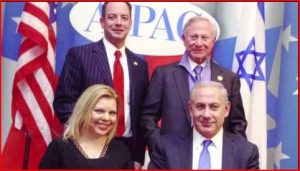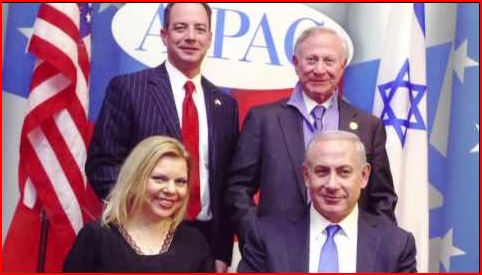 Was that the guy in the Whte House? Is that BiBi?
Larry Mizel AIPAC Director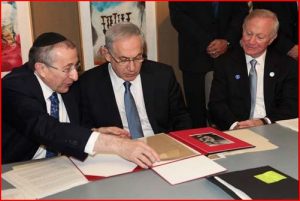 Israel Prime Minister BiBi and Larry Mizel
HSBC Run by Larry Mizel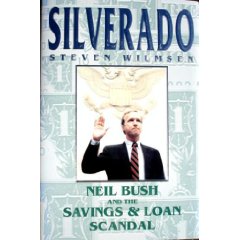 Stew Webb Contributor Silverado Saving owned by MDC Holding, Inc.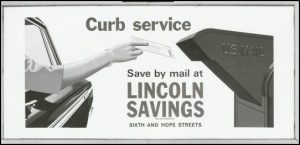 Larry Mizel and B.C.C.I Jackson Stevens ran off with Charles Keating Money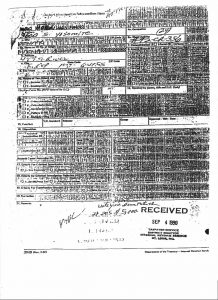 IRS Charges filed by Stew Webb 1990 against MDC Holding, Inc Run by Larry Mizel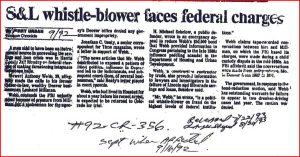 Stew Webb Current Grand Jury Demand against Larry Mizel
March 27, 2018
President Trump Stop NSA NAZI Espionage
http://www.stewwebb.com/2018/03/27/president-trump-stop-nsa-nazi-espionage/
President Trump Stop Cyber Terrorism against Stew Webb Whistle blower
http://www.stewwebb.com/2017/12/07/president-trump-stop-cyber-terrorism-against-stew-webb-whistle-blower/
The Computer Fraud and Abuse Act (CFAA) [18 U.S.C. Section 1030] makes it illegal for anyone to distribute computer code or place it in the stream of commerce if they intend to cause either damage or economic loss. The CFAA focuses on a code's damage to computer systems and the attendant economic losses, and it provides criminal penalties for either knowingly or recklessly releasing a computer virus into computers used in interstate commerce.
Someone convicted under the CFAA could face a prison sentence as long as 20 years and a fine of up to $250,000.
I will be posting the entire report proving over 6 million felonies over three years against my email account, my internet service providers and my website stewwebb.com under The Computer Fraud and Abuse Act (CFAA) [18 U.S.C. Section 1030] and Violations of my 1st Amendment Right to freedom of speech and Violations under RICO The Racketeering Influence and Corruption Organization Act plus attempted murders since 2009 because of filings in US District Court in Kansas City for Injunctive Relief from attempted murder using Blackwater Helicopter to lazer and kill this whistle blower then three car crashes from October 2010 – November 2011 which I have not been paid and which the car crashes has disabled this Whistle blower and I am being cheated out of one half of the social security minimum that I am entitled to under US law.
Related
Below are at least 12 or more links to Israel, US DOD, British Intel, Larry Mizel, George HW Bush, Kansas City FBI, Missouri Fusing Center and many others in the US Shadow Government also now being called the Deep State. The Shadow Government is the top of the deep state also known as the Illuminati also known and the Council of 13 also known as the 12 Disciples of Satan, George HW Bush, Larry Mizel, Henry Kissinger, William Grace, Answar Ben Shari, Pope Benidick, David Rockefeller, Patrick WU aka Patrick WY, Meyer Rothchild, Paul Warberg, and I am missing 2 of the 12.
March 29, 2018
Evidence previous cyber attacked and posted on stewwebb.com
New evidence posted below implanting malicious code
Ten Cyber Terrorist Implanting Malicious Codes against Stew Webb Whistleblower
http://www.stewwebb.com/2018/03/26/ten-cyber-terrorist-implanting-malicious-codes-against-stew-webb-whistleblower/
Cyber Attackers Network planting malicious codes against Stew Webb Whistleblower 2018
http://www.stewwebb.com/2018/03/25/cyber-attackers-network-planting-malicious-codes-against-stew-webb-whistleblower-2018/
Cyber Terrorists planting malicious codes against Stew Webb Whistleblower
http://www.stewwebb.com/2018/03/16/cyber-terrorists-planting-malicious-codes-against-stew-webb-whistleblower/
March 28, 2018
Cyber Attackers exposed by Stew Webb Federal Whistle blower March 28 2018
http://www.stewwebb.com/2018/03/28/cyber-attackers-exposed-by-stew-webb-federal-whistle-blower-march-28-2018
New evidence posted below implanting malicious code
Larry Mizel Wide Open West Financial Cyber Attacks against Stew Webb Whistle blower
United States North Royalton, United States left http://www.stewwebb.com/stew-webb-radio-archives/ and visited http://www.stewwebb.com/?wordfence _syncAttackData= 1522350851.57
United States North Royalton, United States left http://www.stewwebb.com/stew-webb-radio-archives/ and visited http://www.stewwebb.com/?wordfence_syncAttackData=1522350851.57
3/29/2018 2:14:14 PM (11 minutes ago)
IP: 50.4.72.39 Hostname: d4-50-39-72.try.wideopenwest.com
Browser: Safari version 0.0 running on iOS
Mozilla/5.0 (iPad; CPU OS 11_2_6 like Mac OS X) AppleWebKit/604.5.6 (KHTML, like Gecko) Version/11.0 Mobile/15D100 Safari/604.1
United States North Royalton, United States left http://www.stewwebb.com/stew-webb-radio-archives/ and visited http://www.stewwebb.com/?wordfence_syncAttackData=1522350851.57
3/29/2018 2:14:14 PM (14 minutes ago)
IP: 50.4.72.39 Hostname: d4-50-39-72.try.  wideopenwest.com
Browser: Safari version 0.0 running on iOS
Mozilla/5.0 (iPad; CPU OS 11_2_6 like Mac OS X) AppleWebKit/604.5.6 (KHTML, like Gecko) Version/11.0 Mobile/15D100 Safari/604.1
Type: Human
United States North Royalton, United States left http://www.stewwebb.com/ and visited http://www.stewwebb.com/stew-webb-radio-archives/
3/29/2018 2:14:10 PM (14 minutes ago)
IP: 50.4.72.39 Hostname: d4-50-39-72.try.  wideopenwest.com
Browser: Safari version 0.0 running on iOS
Mozilla/5.0 (iPad; CPU OS 11_2_6 like Mac OS X) AppleWebKit/604.5.6 (KHTML, like Gecko) Version/11.0 Mobile/15D100 Safari/604.1
Type: Human
United States North Royalton, United States left http://www.stewwebb.com/ and visited http://www.stewwebb.com/stew-webb-radio-archives/
3/29/2018 2:14:10 PM (14 minutes ago)
IP: 50.4.72.39 Hostname: d4-50-39-72.try.  wideopenwest.com
Browser: Safari version 0.0 running on iOS
Mozilla/5.0 (iPad; CPU OS 11_2_6 like Mac OS X) AppleWebKit/604.5.6 (KHTML, like Gecko) Version/11.0 Mobile/15D100 Safari/604.1
Type: Bot
United States North Royalton, United States visited http://www.stewwebb.com/
3/29/2018 2:13:41 PM (14 minutes ago)
IP: 50.4.72.39 Hostname: d4-50-39-72.try.  wideopenwest.com
Browser: Safari version 0.0 running on iOS
MobileSafari/604.1 CFNetwork/894 Darwin/17.4.0
Type: Bot
United States North Royalton, United States visited http://www.stewwebb.com/
3/29/2018 2:13:38 PM (14 minutes ago)
IP: 50.4.72.39 Hostname: d4-50-39-72.try  .wideopenwest.com
Browser: Safari version 0.0 running on iOS
MobileSafari/604.1 CFNetwork/894 Darwin/17.4.0
Type: Bot
United States North Royalton, United States visited http://www.stewwebb.com/
3/29/2018 2:13:37 PM (14 minutes ago)
IP: 50.4.72.39 Hostname: d4-50-39-72.try.  wideopenwest.com
Browser: Mobile Safari UIWebView version 0.0 running on iOS
Mozilla/5.0 (iPad; CPU OS 11_2_6 like Mac OS X) AppleWebKit/604.5.6 (KHTML, like Gecko) Mobile/15D100
Type: 404 Not Found
United States North Royalton, United States tried to access non-existent page http://www.stewwebb.com/apple-touch-icon-152×152.png
3/29/2018 2:13:35 PM (14 minutes ago)
IP: 50.4.72.39 Hostname: d4-50-39-72.try.  wideopenwest.com
Human/Bot: Bot
Browser: Safari version 0.0 running on iOS
MobileSafari/604.1 CFNetwork/894 Darwin/17.4.0
Type: 404 Not Found
United States North Royalton, United States tried to access non-existent page http://www.stewwebb.com/apple-touch-icon-152×152-precomposed.png
3/29/2018 2:13:31 PM (14 minutes ago)
IP: 50.4.72.39 Hostname: d4-50-39-72.try.  wideopenwest.com
Human/Bot: Bot
Browser: Safari version 0.0 running on iOS
MobileSafari/604.1 CFNetwork/894 Darwin/17.4.0
Type: Human
United States North Royalton, United States arrived from https://duckduckgo.com/ and visited http://www.stewwebb.com/
3/29/2018 2:13:17 PM (15 minutes ago)
IP: 50.4.72.39 Hostname: d4-50-39-72.try  .wideopenwest.com
Browser: Safari version 0.0 running on iOS
Mozilla/5.0 (iPad; CPU OS 11_2_6 like Mac OS X) AppleWebKit/604.5.6 (KHTML, like Gecko) Version/11.0 Mobile/15D100 Safari/60
# The following results may also be obtained via:
# https://whois.arin.net/rest/nets;q=NET-50-4-64-0-1?showDetails=true&showARIN=false&showNonArinTopLevelNet=false&ext=netref2
#
NetRange: 50.4.64.0 – 50.4.79.255
[4096 addresses in this network]
CIDR: 50.4.64.0/20 (50.4.64.0 – 50.4.95.255)
[8192 addresses in this network]
NetName: OH-CLEV
NetHandle: NET-50-4-64-0-1
Parent: WIDEOPENWEST (NET-50-4-0-0-1)
NetType: Reassigned
OriginAS: AS12083
Customer: Wide Open West (C02609448)
RegDate: 2010-10-15
Updated: 2014-10-28
Comment: Address complaints to abuse@  wideopenwest.com
Ref: https://whois.arin.net/rest/net/NET-50-4-64-0-1
CustName: Wide Open West
Address: 105 Blaze Industrial Pkwy
City: Berea
StateProv: OH
PostalCode: 44017
Country: US
RegDate: 2010-10-15
Updated: 2014-10-28
Ref: https://whois.arin.net/rest/customer/C02609448
OrgTechHandle: IPADM669-ARIN
OrgTechName: IP Administrator
OrgTechPhone: +1-706-634-2898
OrgTechEmail: ipadmin@  wideopenwest.com
OrgTechRef: https://whois.arin.net/rest/poc/IPADM669-ARIN
OrgAbuseHandle: IPADM469-ARIN
OrgAbuseName: IP Administrator
OrgAbusePhone: +1-706-645-8194
OrgAbuseEmail: abuse@  wideopenwest.com
OrgAbuseRef: https://whois.arin.net/rest/poc/IPADM469-ARIN
OrgNOCHandle: IPADM669-ARIN
OrgNOCName: IP Administrator
OrgNOCPhone: +1-706-634-2898
OrgNOCEmail: ipadmin@  wideopenwest.com
OrgNOCRef: https://whois.arin.net/rest/poc/IPADM669-ARIN
OrgTechHandle: UNIXA3-ARIN
OrgTechName: Unix Administration
OrgTechPhone: +1-630-536-3158
OrgTechEmail: kevin.baker@  wowinc.com
OrgTechRef: https://whois.arin.net/rest/poc/UNIXA3-ARIN
RTechHandle: LW463-ARIN
RTechName: WALDEN, LAWRENCE D
RTechPhone: +1-800-491-1436
RTechEmail: dwalden@  wideopenwest.com
RTechRef: https://whois.arin.net/rest/poc/LW463-ARIN
RNOCHandle: NMC5-ARIN
RNOCName: Network Management Center
RNOCPhone: +1-800-496-9669
RNOCEmail: nmc@  wideopenwest.com
RNOCRef: https://whois.arin.net/rest/poc/NMC5-ARIN
RAbuseHandle: ABUSE241-ARIN
RAbuseName: Abuse Department
RAbusePhone: +1-800-496-9669
RAbuseEmail: abuse@ wideopenwest.com
RAbuseRef: https://whois.arin.net/rest/poc/ABUSE241-ARIN
Wide Open West Finance LLC cyber attacks against Stew Webb Whistleblower
http://www.stewwebb.com/2018/03/23/wide-open-west-finance-llc-cyber-attacks-against-stew-webb-whistleblower/
Larry Mizel Wide Open West Financial cyber attacks against Stew Webb Whistle blower
March 3, 2018
http://www.stewwebb.com/2018/03/02/larry-mizel-wide-open-west-financial-cyber-attacks-against-stew-webb-whistleblower/
Fidelity Larry Mizel Denver Cyber Attacks against Stew Webb Whistleblower
http://www.stewwebb.com/2018/03/03/fidelity-larry-mizel-denver-cyber-attacks-against-stew-webb-whistleblower/
USAG Sessions Larry Mizel Cyber attacks against Stew Webb Whistle blower
http://www.stewwebb.com/2018/01/16/usag-sessions-larry-mizel-cyber-attacks-against-stew-webb-whistle-blower/
Larry Mizel Insurance Co Cyber Attacks against Stew Webb Whistle blower
http://www.stewwebb.com/2017/12/25/larry-mizel-insurance-co-cyber-attacks-against-stew-webb-whistle-blower/
Larry Mizel Cyber Attacks against Stew Webb Whistle blower 18-USC-1010-1015
http://www.stewwebb.com/2017/12/25/larry-mizel-cyber-attacks-stew-webb-whistle-blower-18-usc-1010-1015/
Larry Mizel Cyber attack against Stew Webb Whistle blower
http://www.stewwebb.com/2017/10/31/larry-mizel-cyber-attack-against-stew-webb-whistle-blower/
Westminister Colorado computercrews Cyber Attacks against Stew Webb Whistleblower
http://www.stewwebb.com/2018/03/03/westminister-colorado-computercrews-cyber-attacks-against-stew-webb-whi-stleblower/
Fidelity Larry Mizel Denver Cyber Attacks against Stew Webb Whistleblower
http://www.stewwebb.com/2018/03/03/fidelity-larry-mizel-denver-cyber-attacks-against-stew-webb-whistleblower/
Your kind Contributions are very much appreciated thank you. – Stew Webb