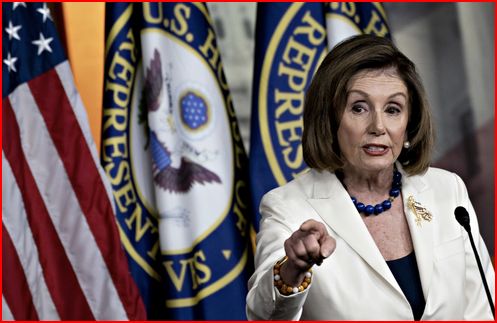 Rep Nancy Pelosi family criminals
Rep Nancy Pelosi family criminals
The connections date back at least 80 years, to when Jerry Brown's father, Pat Brown, ran for San Francisco district attorney, losing in 1939 but winning in 1943, with the help of his close friend and Gavin Newsom's grandfather, businessman William Newsom. As mayor, Newsom became nationally recognized for ordering the distribution of marriage licenses to same-sex couples. And the shop with the mop sink upstairs, PlumpJack Wines, grew into a line of successful restaurants, hotels, and wineries managed by Newsom's sister, Hilary. A Times review of campaign finance records identified eight of San Francisco's best-known families as being among Newsom's most loyal and long-term contributors. Among those patrons are the Gettys, the Pritzkers and the Fishers, whose families made their respective fortunes in oil, hotels and fashion. They first backed him when he was a restaurateur and winery owner running for a seat on the San Francisco Board of Supervisors in 1998, and have continued their support through the governor's race. They are not Newsom's largest donors: The families in total have given about $2 million of the $61 million that donors have contributed to his campaigns and independent committees backing those bids. But they gave while he was a relative unknown, providing crucial support to a political newcomer in the years before his campaign accounts piled high with cash from labor unions, Hollywood honchos, tech billionaires and donors up and down the state. Gavin Newsom is succeeding someone who could be considered his quasi-uncle, since his inauguration continues the decades-long saga of four San Francisco families intertwined by blood, by marriage, by money, by culture and, of course, by politics – the Browns, the Newsoms, the Pelosi's and the Gettys. Lt. Gov. Gavin Newsom (D) defeated businessman John Cox (R) in the general election on November 6, 2018, for governor of California. President Donald Trump (R) endorsed Cox and former President Barack Obama (D) endorsed Newsom in the race. The forecasting outlets Ballotpedia covered rated the race either Safe Democratic or Solid Democratic in the month leading up to election day. Fast forward two decades. Gov. Pat Brown's administration developed Squaw Valley for the 1960s winter Olympics and afterward awarded a concession to operate it to William Newsom and his partner, John Pelosi. The Squaw Valley concession was controversial at the time and created something of a rupture between the two old friends. William Newsom wanted to make significant improvements to the ski complex, including a convention center, but Brown's Department of Parks and Recreation balked. Newsom and his son, an attorney also named William, held a series of contentious meetings with officials over the issue. An eight-page memo about those 1966 meetings from the department's director, Fred Jones, buried in the Pat Brown archives, describes the Newsoms as being embittered and the senior Newsom threatening to "hurt the governor politically" as Brown ran for a third term that year against Ronald Reagan. After Newsom retired from the bench in 1995, he became administrator of Gordon Getty's own trust, telling one interviewer, "I make my living working for Gordon Getty." The trust provided seed money for the Plump Jack chain of restaurants and wine shops that Newson's son, Gavin, and Gordon Getty's son, Billy, developed, the first being in a Squaw Valley hotel. Yet the early hand he received in politics and business continues to form the basis of criticism against him. Newsom's opponents in the mayor's race painted him as privileged and out of touch. In the gubernatorial contest, former Los Angeles Mayor Antonio Villaraigosa and Treasurer John Chiang, both Democrats, are beginning to do the same.