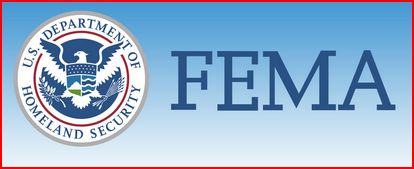 CIA Gene Tatum Affidavit Re USAG William Barr and FEMA
Breaking News August 15, 1996
Ex CIA, US-army.
Ex CIA Narcotics Trafficker


UNITED STATES DISTRICT COURT MIDDLE DISTRICT OF FLORIDA UNITED STATES OF AMERICA
No. CR 92-72 CR-T-21(A) Date: August 28, 1996 STATEMENT AND DECLARATION

I, Dois Gene Tatum, declare: I was a helicopter pilot for the United States Army from 1982 to 1986, during which time I flew missions in Central America and also from Ft Campbell, Kentucky.
From 1986 to 1992 I was an agent for the Central Intelligence Agency, operating under a deep-cover assignment. During this time I witnessed activities involving high-level U.S. personnel that I felt were unlawful, and I reported these activities to my superiors in the U.S.
Army and to my handlers in the Central Intelligence Agency, to the National Security Council, and to various individuals, including William Barr, Oliver North, George Bush.
Among these activities were rampant drug smuggling into the United States involving people in control of the Central Intelligence Agency,
the Drug Enforcement Administration, the armed forces of the United States, among others.
I have documented some of these activities on military flight plans,
showing as passengers on certain flights, the following!
William Barr; Buddy Young; Felix Rodriguez; Oliver North; Joe Fernandez; Manuel Noriega, and Mike Harari. I have visited cocaine laboratories with the above people, who were inspecting the drug smuggling operations in Central America. I have documented on some of these military flight plans the nature of the cargo being carried in white coolers that were fraudulently marked as "medical supplies," which I accidentally discovered to be cocaine. During one flight and related meeting, I was present while there were discussions as
to where drug money was being siphoned on the Panama to Arkansas run.
Present at this meeting were Manuel Noriega; William Barr (associated with CIA proprietary Southern Air Transport and later attorney general of the United States); Joe Fernandez; Mike Harari; General Gustavo Alverez. Participating in this meeting via satellite telephone was Vice President George Bush, Oliver North, and William Jefferson Clinton, then governor of Arkansas. I had reported these illegal operations to my superiors, including William Barr; Oliver North; George Bush; Felix Rodriguez; Joe Fernandez; Don Gregg; Dewey Clarridge.
After I refused to perform a mission that I felt were beyond my
willingness to execute, I notified my handlers that I wanted out of the operation, which at that time was known as Operation Pegasus. Their response was to warn me that no one leaves the operation. I declare under penalty of perjury that the above facts are true and correct to the best of my knowledge and belief.
Executed this 15th day of August 1996 in the County of Hillsborough, State of Florida.
______________________
Dois Gene Tatum aka Gene D. Tatum the above is from:
Related Links: