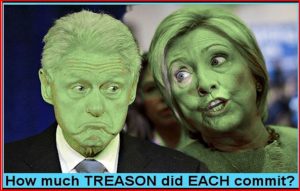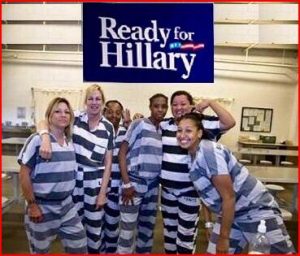 Washington, DC – Rep. Ron DeSantis (FL-06) today sent a letter, along with several colleagues, to Attorney General Jeff Sessions, FBI Director Christopher Wray, and US Attorney John Huber, asking them to investigate several Obama-era officials for potential violation(s) of federal statutes. These officials include former FBI Director James Comey, former Secretary of State Hillary Clinton, former Attorney General Loretta Lynch, former Acting Director of the FBI Andrew McCabe, FBI Agent Peter Strzok and FBI Counsel Lisa Page, among others.
Congressional Criminal Referral Issued For Comey, Clinton, Lynch, McCabe, Strzok, and others!
https://desantis.house.gov/_cache/files/8/0/8002ca75-52fc-4995-b87e-43584da268db/472EBC7D8F55C0F9E830D37CF96376A2.final-criminal-referral.pdf
DeSantis Leads Criminal Referral to Justice Department Regarding Comey, McCabe, Clinton, Strzok and Others.
https://desantis.house.gov/press-releases?ID=E1246D41-3F6D-47D1-B5BD-3C2A9A4B0733
Related By Stew Webb
Letter to Kansas City US Attorney Timothy Garrison purpose to Prosecute Cyber Terrorism
http://www.stewwebb.com/2018/04/18/letter-to-kansas-city-us-attorney-timothy-garrison-purpose-to-prosecute-cyber-terrorism/
Evidence of Cyber Attacks against Stew Webb Federal Whistleblower April 18 2018
http://www.stewwebb.com/2018/04/18/evidence-of-cyber-attacks-against-stew-webb-federal-whistleblower-april-18-2018/
President Trump Stop NSA NAZI Espionage
http://www.stewwebb.com/2018/03/27/president-trump-stop-nsa-nazi-espionage/
President Trump Stop Cyber Terrorism against Stew Webb Whistle blower
http://www.stewwebb.com/2017/12/07/president-trump-stop-cyber-terrorism-against-stew-webb-whistle-blower/
US CIA Cyber attacks against Stew Webb Whistle blower February 1, 2018
http://www.stewwebb.com/2018/02/01/us-cia-cyber-attacks-against-stew-webb-whistle-blower/
Letter to President Trump 2017-02-23 from Whistle blowers
http://www.stewwebb.com/2017/08/28/letter-to-president-trump-2017-02-23-from-whistle-blowers/
Letter to Attorney General Jeff Sessions from Whistle blowers
https://www.stewwebb.com/2017/08/28/letter-to-attorney-general-jeff-sessions-from-whistle-blowers/
Stew Webb Whistle blower sues US Government Assassins P1of2
http://www.stewwebb.com/2018/04/04/stew-webb-whistle-blower-sues-us-government-assassins-p1of2/
Stew Webb Grand Jury Demands
http://www.stewwebb.com/2016/03/22/stew-webb-whistleblower-grand-jury-demand-against-hillary-clinton/
Your kind Contributions are very much appreciated thank you. – Stew Webb