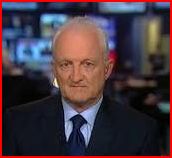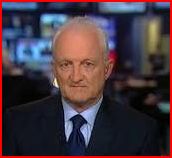 Federal Whistle blower, a longtime DHS official, found dead of gunshot in California.
A former longtime Department of Homeland Security official, described as a whistleblower who penned a book criticizing the Obama administration's handling of terrorism, was found dead Friday morning in Amador County, authorities said.
Philip Haney, 66, was identified as the man found deceased adjacent to highways 16 and 124 near the city of Plymouth. Haney was located on the ground with a single gunshot wound, according to a pair of news releases by the Amador County Sheriff's Office.
In an initial news release Saturday, the Sheriff's Office reported that Haney "was deceased and appeared to have suffered a single, self-inflicted gunshot wound," and that a firearm was located next to Haney and his vehicle.
But in an update Monday, the Sheriff's Office said "misinformation" was circulating that the death had been ruled a suicide, when no such determination has been officially made. This second news release did not include reference to the gunshot wound as being "self-inflicted."
"We are currently in the beginning phase of our investigation and any final determination as to the cause and manner of Mr. Haney's death would be extremely premature and inappropriate," Monday's news release said.
Monday's updated statement gave further details on Haney's death, saying his body was found in an open RV park-and-ride area "immediately adjacent" to Highway 16, less than three miles from where he had been residing. A Facebook profile for Haney says he lived in Plymouth, which has a population of about 1,000.
Haney in May 2016 released a book titled "See Something, Say Nothing: A Homeland Security Officer Exposes the Government's Submission to Jihad," which alleged inaction against terrorism on the part of the Obama administration. A DHS officer for 15 years, Haney also spoke during a Senate judiciary subcommittee hearing in June 2016 that centered on the use of the term "radical Islam," archived C-SPAN video shows.
Detectives recovered documents, phone records and a laptop from the scene, according to Monday's news release, and the Sheriff's Office took possession of "his vehicle, the firearm located at the scene, and his RV" to be processed and analyzed along with the evidence, with assistance requested from the FBI.
Investigators canvassed the area, interviewed RV park neighbors and checked nearby areas for potential surveillance video, the news release said.
The investigation remains active and ongoing, the sheriff's statement said. The news release said investigators have been contacted by an "overwhelming number of persons who are calling our office from throughout the United States asking for detailed information on our investigation."
Rumors, theories circulate after death
Haney's death quickly made national headlines in conservative media, with conspiracy theories surfacing in some publications and at least one member of U.S. Congress insisting Haney's death was not a suicide.
Rep. Steve King of Iowa tweeted Saturday night that Haney, whom he referred to as a friend, "was a target because of all he knew of Islamic terrorist coverups" and claimed without evidence, "Phil Haney didn't kill himself." King's tweet, retweeted nearly 19,000 times as of Tuesday morning, linked to a Fox News story on Haney's death.
Several conservative outlets wrote, without citation of any source, that Haney had been reported missing two days before his death, and that the gunshot wound was to Haney's chest, a detail which the publications suggested would make the gunshot less likely to be self-inflicted.
The two statements released by the Amador County Sheriff's Office made no mention of Haney being reported as a missing person and did not specify where on the body he was shot.
The Sheriff's Office says it has arranged for a forensic autopsy to be performed by pathologists with the Sacramento County Coroner's Office.
"No further details will be provided at this time," Monday's news release said.
Please cut and paste in your browser and add www.
napavalleyregister.com/news/local/federal-whistleblower-a-longtime-dhs-official-found-dead-of-gunshot/article_2aba4eec-db50-51d8-93fb-e4b916950a82.html?utm_medium