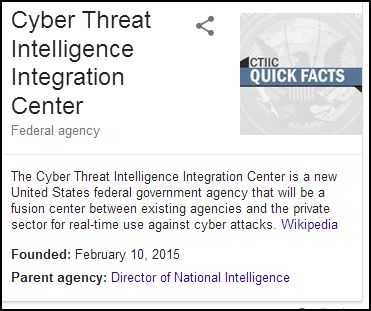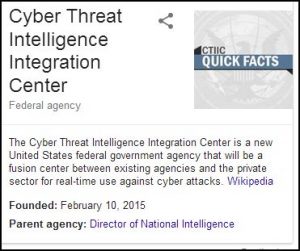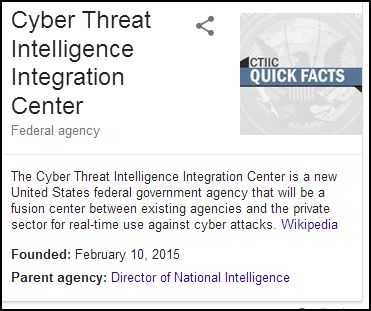 By Stew Webb Federal Whistleblower
President Trump Stop Cyber Terrorism against Stew Webb Whistle blower
http://www.stewwebb.com/2017/12/07/president-trump-stop-cyber-terrorism-against-stew-webb-whistle-blower/
Gordon Duff also known as Bob Foote know to have done Iran Contra Frauds with Leonard Millman and Larry Mizel involving Key Bank and other illegal activities who runs Veterans Today a disinformation site.
IS This Gordon Duff ??
Gordon Duff aka Bob Foote aka veterandstoday.com Diamond Scams
Bankrupted
Adamus Compendium Ltd
adamuscompendium.com
Adamus Compendium Ltd was set up on 04 Jan 2012 and has its registered office in Sidcup. Its current status is listed as "Liquidation". It currently has one director. The company's first director was Louis Howard.
https://www.duedil.com/company/gb/07896423/adamus-compendium-ltd
@@@@@@@@
https://www.thegazette.co.uk/notice/2292826
Appointment of Liquidators
Company Number: 07896423
Name of Company: ADAMUS COMPENDIUM LTD
Nature of Business: Sales in Jewellery and Loose Diamonds
Type of Liquidation: Creditors
Registered office: 142-148 Main Road, Sidcup, Kent, DA14 6NZ
Principal trading address: Flat 4, The Old Boat House, River Bank, East Molesey, KT8 9JE
Nedim Ailyan, of Abbott Fielding Limited, 142-148 Main Road, Sidcup, Kent, DA14 6NZ.
Office Holder Number: 9072.
For further details contact: Nedim Ailyan, Tel: 0208 302 4344, Email: info@abbottfielding.co.uk
Date of Appointment: 18 February 2015
By whom Appointed: Members and Creditors
Notice details
Type:
Corporate Insolvency
Appointment of Liquidators
Publication date:
25 February 2015, 14:24
Edition:
The London Gazette
Notice ID:
2292826
Company number:
Notice timeline for company number 07896423
Notice code:
2443
Issue number:
61153
Page number:
3469
About Appointment of Liquidators notices
@@@@@@@@@@@@@@@@@@@@@@@@@@@
High Court orders £1.2 million fancy coloured diamond scam into liquidation
https://www.gov.uk/government/news/high-court-orders-12-million-fancy-coloured-diamond-scam-into-liquidation
@@@@@@@@@@@@@@@@@@@@@@@@
https://  twitter.com/  adamusdiamonds
Gordon Duff aka Bob Foote Cyber Network Exposed!
adamus.com
Domain adamus.com is not listed in the top million list of Alexa. It is not listed in the DMOZ directory. The first DNS server is ns2.monikerdns.net. The mail server with the highest priority is mail-01.dd24.net.
DNS server (NS records) ns2.monikerdns.net (167.114.35.25)
ns4.monikerdns.net (192.99.185.221)
ns1.monikerdns.net (198.50.155.119)
ns3.monikerdns.net (192.95.55.201)
Mail server (MX records) mail-01.dd24.net (193.46.215.141)
IP address (IPv4)
IP address (IPv6)
ASN number not available
Domain Name: adamus.com
Registry Domain ID: 1497241647_DOMAIN_COM-VRSN
Registrar WHOIS Server: whois.moniker.com
Registrar: Moniker Online Services LLC
Registrar IANA ID: 228
Registrar Abuse Contact Email
Registry Registrant ID: Not Available From Registry
Registrant Name: Calvin adamus
Registrant Organization: NA
Registrant Street: srago 11
Registrant City: cabo huertas
Registrant State/Province: alicante
Registrant Postal Code: 03540
Registrant Country: ES
34.760200499
calvin @
plukandplay.com
Registry Admin ID: Not Available From Registry
Admin Name: Calvin adamus
Admin Organization: NA
Admin Street: srago 11
Admin City: cabo huertas
Admin State/Province: alicante
Admin Postal Code: 03540
Admin Country: ES
@@@@@@@@@
plukandplay.com
Domain plukandplay.com is not listed in the top million list of Alexa. It is not listed in the DMOZ directory. The first DNS server is ns2.monikerdns.net. The mail server with the highest priority is mail-01.dd24.net.
DNS server (NS records) ns2.monikerdns.net (167.114.35.25)
ns3.monikerdns.net (192.95.55.201)
ns1.monikerdns.net (198.50.155.119)
Mail server (MX records) mail-01.dd24.net (193.46.215.141)
IP address (IPv4)
IP address (IPv6)
ASN number not available
Domain Name: plukandplay.com
Registry Domain ID: 2017179104_DOMAIN_COM-VRSN
Registrar WHOIS Server: whois.moniker.com
Registry Registrant ID: Not Available From Registry
Registrant Name: Calvin adamus
Registrant Organization: N/A
Registrant Street: srago 11
Registrant City: cabo huertas
Registrant State/Province: alicante
Registrant Postal Code: 03540
Registrant Country: ES
calvin @ adamus.com
Registry Tech ID: Not Available From Registry
Tech Name: moniker.com tech department
Tech Organization: Moniker Online Services, LLC
Tech Street: 13727 SW 152nd Street #513
Tech City: Miami
Tech Postal Code: 33177
Tech State/Province: FL
Tech Country: US
954-601-5759
moniker.com
Domain moniker.com is listed in the top million list of Alexa on number 198,175. The highest ranking ever is 3,904 and was reached on 2011-06-17. It is listed in the DMOZ directory. This domain is hosted by Incapsula Inc (AS19551). The first DNS server is ns4.p20.dynect.net. The current IPv4 address is 149.126.77.208. The mail server with the highest priority is mx19a.antispameurope.com.
v=spf1 mx ip4:63.156.206.0/24 ip4:204.14.234.64/28 ip4:64.49.242.0/24
ip4:64.49.213.0/24 ip4:65.54.245.0/24 ip4:208.79.78.0/24
ip4:208.73.208.0/24 ip4:208.66.207.38 ip4:109.234.108.0/23
include:oversee.net
The first DNS server is damon.ns.cloudflare.com. The current IPv4 address is 104.197.44.54. The mail server with the highest priority is mx12-01.sherwebcloud.com.
v=spf1 include:spf.dynect.net
DNS server (NS records) damon.ns.cloudflare.com (173.245.59.96)
elaine.ns.cloudflare.com (173.245.58.152)
Mail server (MX records) mx12-01.sherwebcloud.com (207.126.101.14)
mx12-02.sherwebcloud.com (207.126.101.15)
IP address (IPv4) 104.197.44.54
IP address (IPv6)
ASN number 15169
ASN name (ISP) Google LLC
IP-range/subnet 104.196.0.0/14
104.196.0.0 – 104.199.255.255
Domain Name: oversee.net
Registrar URL: http://www.godaddy.com
Registrant Name: Host Master
Registrant Organization: Oversee.net
Name Server: DAMON.NS.CLOUDFLARE.COM
Name Server: ELAINE.NS.CLOUDFLARE.COM
DNSSEC: unsigned
It is not listed in the DMOZ directory. This domain is hosted by Google LLC (AS15169). The first DNS server is damon.ns.cloudflare.com. The current IPv4 address is 104.197.44.54. The mail server with the highest priority is mx12-01.sherwebcloud.com.
@@@@@@@
v=spf1 include:spf.dynect.net
This domain is hosted by Dynamic Network Services, Inc. (AS33517). The first DNS server is ns3.dynamicnetworkservices.net. The current IPv4 address is 162.88.175.94. The mail server with the highest priority is mail.dyndns.com.
v=spf1 include:spf.dynect.net
include:spf6.dynect.net
include:sendlabs.com
This domain is hosted by Dynamic Network Services, Inc. (AS33517). The first DNS server is ns2.p08.dynect.net. The current IPv4 address is 204.13.248.118. The mail server with the highest priority is mx.hostfortress.com.
v=spf1 include:spf.dynect.net -all
DNS server (NS records) ns2.p08.dynect.net (204.13.250.8)
ns3.p08.dynect.net (208.78.71.8)
ns1.p08.dynect.net (208.78.70.8)
ns4.p08.dynect.net (204.13.251.8)
Mail server (MX records) mx.hostfortress.com (184.168.89.152)
mx.dynect.net (216.146.41.105)
IP address (IPv4) 204.13.248.118
IP address (IPv6)
ASN number 33517
ASN name (ISP) Dynamic Network Services, Inc.
IP-range/subnet 204.13.248.0/24
204.13.248.0 – 204.13.248.255
Registry Admin ID:
Admin Name: Oracle + Dyn
Admin Organization: Oracle, Inc
Admin Street: 150 Dow St, Tower 2
Admin City: Manchester
Admin State/Province: NH
Admin Postal Code: 03101
Admin Country: US
@@@@@@@@@
already blocked
include:_spf.salesforce.com
a:zgateway.zuora.com ~al
Are you looking for IPv4 address 64.79.155.192?Are you looking for domain zuora.com?
This domain is hosted by Zuora, Inc (AS6146). The first DNS server is ns1.p02.dynect.net. The current IPv4 address is 64.79.155.64. The mail server with the highest priority is aspmx.l.google.com.
v=spf1 ip4:64.79.155.0/24 ip4:207.218.90.0/24 ip4:192.254.118.63
DNS server (NS records) ns1.p02.dynect.net (208.78.70.2)
ns-713.awsdns-25.net (205.251.194.201)
ns2.p02.dynect.net (204.13.250.2)
ns3.p02.dynect.net (208.78.71.2)
ns-363.awsdns-45.com (205.251.193.107)
ns-1867.awsdns-41.co.uk (205.251.199.75)
ns-1376.awsdns-44.org (205.251.197.96)
ns4.p02.dynect.net (204.13.251.2)
Mail server (MX records) aspmx.l.google.com (173.194.76.27)
alt2.aspmx.l.google.com (74.125.130.26)
alt1.aspmx.l.google.com (173.194.221.27)
alt4.aspmx.l.google.com (74.125.28.26)
alt3.aspmx.l.google.com (74.125.204.26)
IP address (IPv4) 64.79.155.64
IP address (IPv6)
ASN number 6146
ASN name (ISP) Zuora, Inc
IP-range/subnet 64.79.155.0/24
64.79.155.0 – 64.79.155.255
Domain Name: ZUORA.COM
Registrar URL: http://www.godaddy.com
Registrant Name: ******** ********
Registrant Organization: Zuora, Inc.
Name Server: NS1.P02.DYNECT.NET
Name Server: NS-1376.AWSDNS-44.ORG
Name Server: NS3.P02.DYNECT.NET
Name Server: NS-363.AWSDNS-45.COM
Name Server: NS2.P02.DYNECT.NET
Name Server: NS-1867.AWSDNS-41.CO.UK
Name Server: NS4.P02.DYNECT.NET
Name Server: NS-713.AWSDNS-25.NET
DNSSEC: unsigned
Domain IPv4 address Ranking Alexa Pagerank
zuora.at 199.59.242.150 -1
zuora.be 217.19.248.132
zuora.biz 184.168.221.33
zuora.blog 217.19.248.132
zuora.ca 162.255.119.218
zuora.cc
zuora.ch 217.19.248.132
zuora.cloud
zuora.club 59.106.186.111
zuora.cn 104.160.171.88
zuora.co 50.63.202.41
zuora.co.in 199.59.242.150
zuora.co.kr 211.234.63.232
zuora.co.nz 217.19.248.132
zuora.co.uk 184.168.221.36
zuora.co.za 199.59.242.150
zuora.com 64.79.155.64 43,770 5
zuora.com.au 199.34.229.100
zuora.com.br 217.19.248.132
zuora.com.cn 170.178.178.59
zuora.com.mx 217.19.248.132
zuora.company 192.64.119.237
zuora.cz 199.59.242.150
zuora.de 199.59.242.150
zuora.dk 217.19.248.132
zuora.es 72.52.4.121
zuora.eu 52.28.167.71
zuora.fr 72.52.4.121
zuora.hu 217.19.248.132
zuora.in 170.178.178.53
zuora.info 50.63.202.62
zuora.io
zuora.ir 79.127.127.68
zuora.it 216.146.46.10
zuora.jp 50.63.202.63
zuora.kr 211.234.63.232
zuora.me 217.19.248.132
zuora.mx 217.19.248.132
zuora.net 23.234.4.120
zuora.nl 199.59.242.150
zuora.no 217.19.248.132
zuora.org -1
zuora.pl 217.19.248.132
zuora.ro 217.19.248.132
zuora.ru 92.53.96.44
zuora.se 217.19.248.132
zuora.sk 217.19.248.132
zuora.tech
zuora.uk 50.63.202.45
zuora.vip
IPv4 routes
Startip Endip Description Country #domains #spamhosts
103.104.131.0 103.104.131.255 Zuora Inc US 0 0
207.218.90.0 207.218.90.255 Zuora, Inc US 1 0
IPv6 routes
Startip Endip Description Country #domains #spamhosts
2001:df3:4b00:: 2001:df3:4b00:ffff:ffff:ffff:ffff:ffff Zuora Inc US 0 0
Providers
ASN Provider Country #prefixes IPv4 #prefixes IPv6 #domains #spamhosts
6146 Zuora, Inc US 2 0 4 0
137194 Zuora Inc US 1 0 0 0
395780 Zuora, Inc US 1 0 0 0
include:_spf.google.com
Domain google.com is listed in the top million list of Alexa on number 1. The highest ranking ever is 1 and was reached on 2010-08-20. It is listed in the DMOZ directory. This domain is hosted by Google LLC (AS15169). The first DNS server is ns1.google.com. The current IPv4 address is 172.217.23.174. The mail server with the highest priority is aspmx.l.google.com.
v=spf1 include:_spf.google.com ~all
DNS server (NS records) ns1.google.com (216.239.32.10)
ns2.google.com (216.239.34.10)
ns4.google.com (216.239.38.10)
ns3.google.com (216.239.36.10)
Mail server (MX records) aspmx.l.google.com (173.194.76.27)
alt1.aspmx.l.google.com (173.194.221.27)
alt2.aspmx.l.google.com (74.125.130.26)
alt3.aspmx.l.google.com (74.125.204.26)
alt4.aspmx.l.google.com (74.125.28.26)
IP address (IPv4) 172.217.23.174
IP address (IPv6) 2a00:1450:4001:81f::200e
ASN number 15169
ASN name (ISP) Google LLC
IP-range/subnet 172.217.23.0/24
172.217.23.0 – 172.217.23.255
Registry Tech ID:
Tech Name: DNS Admin
Tech Organization: Google Inc.
Tech Street: 1600 Amphitheatre Parkway,
Tech City: Mountain View
Tech State/Province: CA
Tech Postal Code: 94043
Tech Country: US
650-253-0000
Domain IPv4 address Ranking Alexa Pagerank
google.ac 216.58.214.100 130,775 2
google.ac.cn
google.ac.nz
google.ac.vn 123.30.191.187
google.ad 172.217.22.99 24,976 5
google.adult -1
google.ae 216.58.214.99 207 6
google.af 216.58.208.228 5
google.africa
google.ag 216.58.206.228 -1
google.ah.cn
google.ai 216.239.32.29 -1
google.al 216.58.214.100 4,826 3
google.alsace 217.160.0.225
google.am 216.58.214.100 2,804 5
google.amsterdam -1
google.android 127.0.53.53 -1
google.archi -1
google.art
google.as 216.58.214.99 42,158 5
google.asia -1
google.at 216.58.214.99 181 7
google.auto -1
google.auto.pl 54.72.9.51
google.aw
google.ax 172.96.113.8
google.az 216.58.214.100 145 5
google.ba 216.58.214.100 1,539 5
google.baby
google.bar -1
google.barcelona 0
google.basketball
google.bayern -1
google.bbs.tr 93.89.226.17
google.be 216.58.214.99 146 7
google.berlin 216.239.32.29 -1
google.bet -1
google.bf 216.58.214.99 5,036 4
google.bg 216.58.214.99 447 7
google.bi 216.58.214.99 14,675 4
google.bio 69.64.147.242
google.biz -1
google.biz.tr 77.223.138.27
google.bj 216.58.214.99 7,437 4
google.bj.cn 203.78.142.12
google.blog
google.bo 216.58.201.228 5
google.boston
google.bot
google.br.com 185.53.179.29 101,949 3
IPv4 routes
Startip Endip Description Country #domains #spamhosts
23.228.128.0 23.228.191.255 Google Fiber Inc. US 792 0
23.236.48.0 23.236.63.255 Google LLC US 3,573,051 0
23.251.128.0 23.251.159.255 Google LLC US 3,852 0
23.255.128.0 23.255.255.255 Google Fiber Inc. US 38 0
35.184.0.0 35.191.255.255 Google LLC US 129,905 5
35.192.0.0 35.207.255.255 Google LLC US 72,532 17
35.208.0.0 35.223.255.255 Google LLC US 2 0
35.224.0.0 35.239.255.255 Google LLC US 11,123 14
35.240.0.0 35.247.255.255 Google LLC US 0 0
41.206.96.0 41.206.127.255 Assignment made to the Google Global Cache. MU 0 0
45.56.0.0 45.56.63.255 Google Fiber Inc. US 216 1
64.9.224.0 64.9.255.255 Google, LLC US 4 0
64.233.160.0 64.233.191.255 Google LLC US 5,315 0
66.102.0.0 66.102.15.255 Google LLC US 163 0
66.249.64.0 66.249.95.255 Google LLC US 3,125 3
70.32.128.0 70.32.159.255 Google LLC US 3 0
72.14.192.0 72.14.255.255 Google LLC US 3,538 0
74.114.24.0 74.114.31.255 Google LLC US 0 0
74.125.0.0 74.125.255.255 Google LLC US 7,028 0
89.207.224.0 89.207.231.255 Google Switzerland GmbH CH 0 0
99.198.128.0 99.198.255.255 Google Fiber Inc. US 146 0
103.104.152.0 103.104.155.255 GOOGLE CHINA INFOTECH OU CN 0 0
104.132.0.0 104.135.255.255 Google LLC US 4 0
104.154.0.0 104.155.255.255 Google LLC US 176,155 0
104.196.0.0 104.199.255.255 Google LLC US 251,860 5
107.167.160.0 107.167.191.255 Google LLC US 848 0
107.178.192.0 107.178.255.255 Google LLC US 90,393 0
107.188.128.0 107.188.255.255 Google Fiber Inc. US 140 0
108.59.80.0 108.59.95.255 Google LLC US 971 0
108.170.192.0 108.170.255.255 Google LLC US 2 0
108.177.0.0 108.177.127.255 Google LLC US 93 0
113.21.240.0 113.21.247.255 Google Cache Server @MTT TH 1 0
113.197.104.0 113.197.107.255 Google India's Corporate Network IN 0 0
130.211.0.0 130.211.255.255 Google LLC US 51,189 2
136.22.0.0 136.22.1.255 Google Access LLC US 0 0
136.22.64.0 136.22.127.255 Google, LLC US 0 0
136.32.0.0 136.63.255.255 Google Fiber Inc. US 1,379 4
142.250.0.0 142.251.255.255 Google LLC US 1 0
146.148.0.0 146.148.127.255 Google LLC US 27,432 1
162.216.148.0 162.216.151.255 Google LLC US 0 0
162.222.176.0 162.222.183.255 Google LLC US 37,056 0
172.102.8.0 172.102.15.255 Google LLC US 0 0
172.217.0.0 172.217.255.255 Google LLC US 31,538 0
172.253.0.0 172.253.255.255 Google LLC US 0 0
173.194.0.0 173.194.255.255 Google LLC US 6,188 0
173.255.112.0 173.255.127.255 Google LLC US 1,233 0
185.25.28.0 185.25.31.255 Google CWB infra P2P CH 0 0
185.150.148.0 185.150.151.255 Google UK Limited GB 0 0
192.104.160.0 192.104.161.255 Google LLC US 0 0
192.119.16.0 192.119.31.255 Google Fiber Inc. US 3 0
IPv6 routes
Startip Endip Description Country #domains #spamhosts
2001:4860:: 2001:4860:ffff:ffff:ffff:ffff:ffff:ffff Google LLC US 354,475 0
2401:fa00:: 2401:fa00:ffff:ffff:ffff:ffff:ffff:ffff Google Corporate Network IN 0 0
2404:6800:: 2404:6800:ffff:ffff:ffff:ffff:ffff:ffff Google IPv6 address block in AP AU 65 0
2600:1900:: 2600:190f:ffff:ffff:ffff:ffff:ffff:ffff Google LLC US 1,540 0
2600:2d00:: 2600:2d0f:ffff:ffff:ffff:ffff:ffff:ffff Google LLC US 0 0
2602:ff11:: 2602:ff11:fff:ffff:ffff:ffff:ffff:ffff Google LLC US 0 0
2604:31c0:: 2604:31c0:ffff:ffff:ffff:ffff:ffff:ffff Google LLC US 0 0
2604:ca00:: 2604:ca00:ffff:ffff:ffff:ffff:ffff:ffff Google, LLC US 0 0
2605:a600:: 2605:a601:ffff:ffff:ffff:ffff:ffff:ffff Google Fiber Inc. US 77 0
2605:ef80:: 2605:ef80:ffff:ffff:ffff:ffff:ffff:ffff Google LLC US 0 0
2607:f8b0:: 2607:f8b0:ffff:ffff:ffff:ffff:ffff:ffff Google LLC US 459 0
2620:0:1000:: 2620::10ff:ffff:ffff:ffff:ffff:ffff Google LLC US 0 0
2620:e7:4000:: 2620:e7:4000:ffff:ffff:ffff:ffff:ffff Google LLC US 0 0
2620:e7:c000:: 2620:e7:c000:ffff:ffff:ffff:ffff:ffff Google LLC US 0 0
2620:f0:4000:: 2620:f0:400f:ffff:ffff:ffff:ffff:ffff Google Access LLC US 0 0
2620:15c:: 2620:15c:fff:ffff:ffff:ffff:ffff:ffff Google LLC US 0 0
2800:3f0:: 2800:3f0:ffff:ffff:ffff:ffff:ffff:ffff Google Argentina SRL AR 6 0
2a00:1450:: 2a00:1457:ffff:ffff:ffff:ffff:ffff:ffff Google Ireland Limited IE 1,456,025 0
2a00:79e0:: 2a00:79e1:ffff:ffff:ffff:ffff:ffff:ffff Google Switzerland GmbH CH 0 0
2a03:ace0:: 2a03:ace0:ffff:ffff:ffff:ffff:ffff:ffff Google UK Limited GB 0 0
2c0f:fb50:: 2c0f:fb50:ffff:ffff:ffff:ffff:ffff:ffff Google Kenya Limited KE 0 0
2001:680:4004:: 2001:680:4004:ffff:ffff:ffff:ffff:ffff Google Global Cache at ECIX Hamburg DE 0 0
2001:4860:4805:: 2001:4860:4805:ffff:ffff:ffff:ffff:ffff Google LLC US 0 0
2001:4c08:2010:5:: 2001:4c08:2010:5:ffff:ffff:ffff:ffff GOOGLE STOCKHOLM LAN GB 0 0
2400:6280:5:: 2400:6280:5:ffff:ffff:ffff:ffff:ffff Google, Inc. TH 0 0
2401:fa00:40:: 2401:fa00:40:ffff:ffff:ffff:ffff:ffff Google Corporate Network IN 0 0
2401:fa00:41:: 2401:fa00:41:ffff:ffff:ffff:ffff:ffff Google Corporate Network IN 0 0
2401:fa00:43:: 2401:fa00:43:ffff:ffff:ffff:ffff:ffff Google Corporate Network IN 0 0
2401:fa00:44:: 2401:fa00:44:ffff:ffff:ffff:ffff:ffff Google Corporate Network IN 0 0
2404:6800:4001:: 2404:6800:4001:ffff:ffff:ffff:ffff:ffff Google IPv6 address block in AP AU 1 0
2404:6800:4002:: 2404:6800:4002:ffff:ffff:ffff:ffff:ffff Google IPv6 address block in AP AU 0 0
2404:6800:4003:: 2404:6800:4003:ffff:ffff:ffff:ffff:ffff Google IPv6 address block in AP AU 13 0
2404:6800:4004:: 2404:6800:4004:ffff:ffff:ffff:ffff:ffff Google IPv6 address block in AP AU 20 0
2404:6800:4005:: 2404:6800:4005:ffff:ffff:ffff:ffff:ffff Google IPv6 address block in AP AU 2 0
2404:6800:4006:: 2404:6800:4006:ffff:ffff:ffff:ffff:ffff Google IPv6 address block in AP AU 8 0
2404:6800:4007:: 2404:6800:4007:ffff:ffff:ffff:ffff:ffff Google IPv6 address block in AP AU 3 0
2404:6800:4008:: 2404:6800:4008:ffff:ffff:ffff:ffff:ffff Google IPv6 address block in AP AU 17 0
2404:6800:4009:: 2404:6800:4009:ffff:ffff:ffff:ffff:ffff Google IPv6 address block in AP AU 0 0
2404:6800:400a:: 2404:6800:400a:ffff:ffff:ffff:ffff:ffff Google IPv6 address block in AP AU 0 0
2604:ca00:1:: 2604:ca00:1:ffff:ffff:ffff:ffff:ffff Google, LLC US 0 0
2604:ca00:2:: 2604:ca00:2:ffff:ffff:ffff:ffff:ffff Google, LLC US 0 0
2604:ca00:3:: 2604:ca00:3:ffff:ffff:ffff:ffff:ffff Google, LLC US 0 0
2604:ca00:4:: 2604:ca00:4:ffff:ffff:ffff:ffff:ffff Google, LLC US 0 0
2604:ca00:7:: 2604:ca00:7:ffff:ffff:ffff:ffff:ffff Google, LLC US 0 0
2604:ca00:f:: 2604:ca00:f:ffff:ffff:ffff:ffff:ffff Google, LLC US 0 0
2604:ca00:100:: 2604:ca00:100:ffff:ffff:ffff:ffff:ffff Google, LLC US 0 0
2604:ca00:101:: 2604:ca00:101:ffff:ffff:ffff:ffff:ffff Google, LLC US 0 0
2604:ca00:102:: 2604:ca00:102:ffff:ffff:ffff:ffff:ffff Google, LLC US 0 0
2604:ca00:103:: 2604:ca00:103:ffff:ffff:ffff:ffff:ffff Google, LLC US 0 0
2604:ca00:104:: 2604:ca00:104:ffff:ffff:ffff:ffff:ffff Google, LLC US 0 0
Providers
ASN Provider Country #prefixes IPv4 #prefixes IPv6 #domains #spamhosts
15169 Google LLC US 335 88 6,019,149 47
16591 Google Fiber Inc. US 11 2 2,768 5
19527 Google LLC US 11 0 5 0
36040 Google LLC US 48 42 5 0
36384 Google LLC US 2 1 4 0
36385 Google LLC US 1 1 0 0
36492 Google, LLC US 20 83 4 0
41264 Google Switzerland GmbH CH 105 0 0 0
43515 Google Ireland Limited IE 5 2 10 0
394699 Google Access LLC US 3 4 0 0
395973 Google LLC US 2 0 0 0
include:_spf.salesforce.com
This domain is hosted by Salesforce.com, Inc. (AS14340). The first DNS server is ns3.salesforce.com. The current IPv4 address is 96.43.145.26. The mail server with the highest priority is aspmx.l.google.com.
v=spf1 include:_spf.google.com include:_spf.salesforce.com
include:spf.mandrillapp.com
exists:%{i}._spf.corp.salesforce.com ~all
DNS server (NS records) ns3.salesforce.com (208.78.71.39)
ns4.salesforce.com (204.13.251.39)
ns2.salesforce.com (204.13.250.39)
ns1.salesforce.com (208.78.70.39)
dns06.salesforce.com (204.74.115.235)
dns04.salesforce.com (199.7.69.235)
dns03.salesforce.com (199.7.68.235)
dns05.salesforce.com (204.74.114.235)
dns02.salesforce.com (204.74.109.235)
dns01.salesforce.com (204.74.108.235)
Mail server (MX records) aspmx.l.google.com (173.194.76.27)
alt1.aspmx.l.google.com (173.194.221.27)
alt2.aspmx.l.google.com (74.125.130.26)
alt3.aspmx.l.google.com (74.125.204.26)
alt4.aspmx.l.google.com (74.125.28.26)
IP address (IPv4) 96.43.145.26
IP address (IPv6)
ASN number 14340
ASN name (ISP) Salesforce.com, Inc.
IP-range/subnet 96.43.144.0/22
96.43.144.0 – 96.43.147.255
Domain IPv4 address Ranking Alexa Pagerank
salesforce.academy
salesforce.africa 199.73.55.48
salesforce.ai 199.73.55.48
salesforce.at 77.104.180.236
salesforce.be 92.222.7.216
salesforce.biz 72.52.4.119
all above clouded
@@@@@@@@@@@@@@@@@@@@@@@@@@@@@@@
left off Feb 19 2018 722pm cst
@@@@@@@@@@@@@@@@@@@@@@@@
salesforce.blog 184.168.221.59
salesforce.bot 151.101.1.195
salesforce.boutique 162.255.119.84
salesforce.build 67.20.94.246
salesforce.business 184.168.221.53
salesforce.buzz 184.168.221.62
salesforce.ca 96.43.148.26
salesforce.cafe 184.168.221.59
salesforce.camp 162.255.119.246
salesforce.care
salesforce.career 192.30.252.153
salesforce.careers 72.52.10.14
salesforce.cat
salesforce.cc
salesforce.center 162.255.119.67
salesforce.ch 217.26.63.20
salesforce.chat 184.168.221.96
salesforce.cleaning 37.97.254.27
salesforce.click 219.94.192.68
salesforce.cloud 72.52.10.14
salesforce.cm 72.52.10.14 0
salesforce.cn 204.74.99.100
salesforce.co 103.224.182.253
salesforce.co.id 43.252.137.22
salesforce.co.il 62.219.78.222
salesforce.co.in 72.52.4.122
salesforce.co.jp -1
salesforce.co.kr 121.78.127.250
salesforce.co.nz 72.52.10.14 -1
salesforce.co.uk 204.74.99.100 5
salesforce.co.za 41.185.8.56
salesforce.coach 50.63.202.46
salesforce.com 96.43.145.26 117 7
salesforce.com.au 4
salesforce.com.br
salesforce.com.cn
salesforce.com.de 50.56.68.37
salesforce.com.hk 139.162.13.190
salesforce.com.mx 162.243.106.30
salesforce.com.pl
salesforce.com.ru 178.210.89.119
salesforce.com.sg 96.43.148.26 5
salesforce.com.tw 156.67.222.72
salesforce.community
IPv4 routes
Startip Endip Description Country #domains #spamhosts
13.108.0.0 13.111.255.255 Salesforce.com, Inc. US 233 0
85.222.128.0 85.222.159.255 salesforce.com, Inc. GB 31 0
96.43.144.0 96.43.159.255 Salesforce.com, Inc. US 46 0
101.53.160.0 101.53.191.255 SalesForce.com, Inc. US 14 0
136.146.0.0 136.146.255.255 Salesforce.com, Inc. US 151 0
136.147.0.0 136.147.255.255 Salesforce.com, Inc. US 842 0
151.106.128.0 151.106.159.255 salesforce.com, Inc. EU 0 0
151.106.192.0 151.106.223.255 salesforce.com, Inc. GB 0 0
161.71.0.0 161.71.255.255 salesforce.com, Inc. US 0 0
182.50.76.0 182.50.79.255 Salesforce.com Singapore Pte Ltd SG 0 0
185.79.140.0 185.79.143.255 salesforce.com, Inc. GB 0 0
194.145.0.0 194.145.31.255 salesforce.com, Inc. GB 73 0
204.14.232.0 204.14.239.255 Salesforce.com, Inc. US 2 0
13.108.0.0 13.109.255.255 Salesforce.com, Inc. US 28 0
13.108.4.0 13.108.5.255 Salesforce.com, Inc. US 0 0
13.108.8.0 13.108.15.255 Salesforce.com, Inc. US 0 0
13.108.32.0 13.108.63.255 Salesforce.com, Inc. US 0 0
13.108.64.0 13.108.95.255 Salesforce.com, Inc. US 0 0
13.108.160.0 13.108.191.255 Salesforce.com, Inc. US 1 0
13.108.192.0 13.108.223.255 Salesforce.com, Inc. US 0 0
13.108.224.0 13.108.239.255 Salesforce.com, Inc. US 7 0
13.108.240.0 13.108.255.255 Salesforce.com, Inc. US 2 0
13.109.0.0 13.109.31.255 Salesforce.com, Inc. US 0 0
13.109.32.0 13.109.39.255 Salesforce.com, Inc. US 0 0
13.109.40.0 13.109.47.255 Salesforce.com, Inc. US 0 0
13.109.48.0 13.109.51.255 Salesforce.com, Inc. US 0 0
13.109.52.0 13.109.55.255 Salesforce.com, Inc. US 0 0
13.109.56.0 13.109.63.255 Salesforce.com, Inc. US 0 0
13.109.64.0 13.109.95.255 Salesforce.com, Inc. US 0 0
13.109.96.0 13.109.127.255 Salesforce.com, Inc. US 0 0
13.109.128.0 13.109.143.255 Salesforce.com, Inc. US 3 0
13.109.144.0 13.109.159.255 Salesforce.com, Inc. US 14 0
13.110.0.0 13.110.255.255 Salesforce.com, Inc. US 0 0
13.110.0.0 13.110.7.255 Salesforce.com, Inc. US 0 0
13.110.8.0 13.110.15.255 Salesforce.com, Inc. US 0 0
85.222.128.0 85.222.131.255 salesforce.com, Inc. GB 20 0
85.222.132.0 85.222.133.255 salesforce.com, Inc. GB 11 0
85.222.136.0 85.222.139.255 salesforce.com, Inc. GB 0 0
85.222.144.0 85.222.151.255 salesforce.com, Inc. GB 0 0
85.222.152.0 85.222.159.255 salesforce.com, Inc. GB 0 0
96.43.144.0 96.43.147.255 Salesforce.com, Inc. US 18 0
96.43.148.0 96.43.151.255 Salesforce.com, Inc. US 27 0
96.43.152.0 96.43.153.255 Salesforce.com, Inc. US 1 0
96.43.156.0 96.43.159.255 Salesforce.com, Inc. US 0 0
101.53.160.0 101.53.167.255 SalesForce.com, Inc. US 13 0
101.53.168.0 101.53.175.255 SalesForce.com, Inc. US 0 0
101.53.176.0 101.53.191.255 SalesForce.com, Inc. US 1 0
136.146.0.0 136.146.15.255 Salesforce.com, Inc. US 141 0
136.146.48.0 136.146.63.255 Salesforce.com, Inc. US 2 0
136.146.66.0 136.146.67.255 Salesforce.com, Inc. US 0 0
IPv6 routes
Startip Endip Description Country #domains #spamhosts
2401:ce80:: 2401:ce80:ffff:ffff:ffff:ffff:ffff:ffff SalesForce.com, Inc. JP 0 0
2605:6180:: 2605:6180:ffff:ffff:ffff:ffff:ffff:ffff Salesforce.com, Inc. US 0 0
2a03:5d60:: 2a03:5d60:ffff:ffff:ffff:ffff:ffff:ffff salesforce.com, Inc. GB 0 0
2401:ce80:1:: 2401:ce80:1:ffff:ffff:ffff:ffff:ffff SalesForce.com, Inc. JP 0 0
2605:6180:2:: 2605:6180:2:ffff:ffff:ffff:ffff:ffff Salesforce.com, Inc. US 0 0
2605:6180:d:: 2605:6180:d:ffff:ffff:ffff:ffff:ffff Salesforce.com, Inc. US 0 0
2a03:5d60:1:: 2a03:5d60:1:ffff:ffff:ffff:ffff:ffff salesforce.com, Inc. GB 0 0
2a03:5d60:2:: 2a03:5d60:2:ffff:ffff:ffff:ffff:ffff salesforce.com, Inc. GB 0 0
Providers
ASN Provider Country #prefixes IPv4 #prefixes IPv6 #domains #spamhosts
14340 Salesforce.com, Inc. US 73 7 350 0
32870 Salesforce.com, Inc. US 12 0 0 0
include:mail.zendesk.com
This domain is hosted by Zendesk, Inc. (AS21880). The first DNS server is pdns69.ultradns.co.uk. The current IPv4 address is 192.161.154.1. The mail server with the highest priority is us-smtp-inbound-1.mimecast.com.
v=spf1 ip4:192.161.144.0/20 ip4:185.12.80.0/22 ip4:96.46.150.192/27
ip4:174.137.46.0/24 ip4:188.172.128.0/20 ip4:216.198.0.0/18
ip4:64.233.160.0/19 ip4:66.102.0.0/20 ip4:66.249.80.0/20
ip4:72.14.192.0/18 ip4:74.125.0.0/16
include:_spf1.zendesk.co
DNS server (NS records) pdns69.ultradns.co.uk (156.154.69.69)
pdns69.ultradns.biz (156.154.66.69)
pdns69.ultradns.org (156.154.67.69)
pdns69.ultradns.com (156.154.64.69)
pdns69.ultradns.net (156.154.65.69)
ns3.p08.dynect.net (208.78.71.8)
ns1.p08.dynect.net (208.78.70.8)
ns4.p08.dynect.net (204.13.251.8)
ns2.p08.dynect.net (204.13.250.8)
pdns69.ultradns.info (156.154.68.69)
Mail server (MX records) us-smtp-inbound-1.mimecast.com (207.211.30.242)
us-smtp-inbound-2.mimecast.com (205.139.110.141)
aspmx.l.google.com (173.194.76.27)
alt2.aspmx.l.google.com (74.125.130.26)
alt1.aspmx.l.google.com (173.194.221.27)
aspmx2.googlemail.com (64.233.162.27)
IP address (IPv4) 192.161.154.1
IP address (IPv6)
ASN number 21880
ASN name (ISP) Zendesk, Inc.
IP-range/subnet 192.161.154.0/24
192.161.154.0 – 192.161.154.255
Tech Name: Domain Administrator
Tech Organization: Zendesk, Inc.
Tech Street: 1019 Market St,
Tech City: San Francisco
Tech State/Province: CA
Tech Postal Code: 94103
Tech Country: US
415-418-7506
Domain IPv4 address Ranking Alexa Pagerank
zendesk.asia 72.52.10.14
zendesk.at 72.52.10.14
zendesk.be 72.52.10.14
zendesk.biz 72.52.10.14
zendesk.blog
zendesk.bot
zendesk.business
zendesk.ca 72.52.10.14
zendesk.cam 217.70.184.38
zendesk.cc 199.59.242.150
zendesk.chat 50.63.202.51
zendesk.click 150.95.255.38
zendesk.cloud
zendesk.cn 150.242.126.34
zendesk.co 67.227.226.240
zendesk.co.il 72.52.10.14
zendesk.co.in 199.59.242.150
zendesk.co.jp 104.16.18.133 131,717 6
zendesk.co.kr
zendesk.co.nz 72.52.10.14
zendesk.co.uk 104.17.96.94 168,498
zendesk.co.za 72.52.10.14
zendesk.com 192.161.154.1 340 7
zendesk.com.ar 72.52.10.14
zendesk.com.au 72.52.10.14
zendesk.com.br 104.16.5.54 127,162 6
zendesk.com.cn 150.242.126.34
zendesk.com.es 72.52.10.14
zendesk.com.mx 104.16.16.209 298,058 -1
zendesk.com.ru 104.16.235.14 254,132 -1
zendesk.com.tr 72.52.10.14
zendesk.com.vn 210.211.110.129
zendesk.consulting
zendesk.cz 72.52.10.14
zendesk.de 104.16.15.87 475,119 6
zendesk.design 54.148.61.160
zendesk.dev 127.0.53.53
zendesk.dk 72.52.10.14 -1
zendesk.email 198.54.117.218
zendesk.es 104.16.70.175 294,087 6
zendesk.eu 72.52.10.14
zendesk.feedback 216.176.180.10
zendesk.fr 104.16.174.169 312,069 6
zendesk.gr 72.52.10.14
zendesk.guide 104.24.102.198
zendesk.hk 104.16.132.15
zendesk.hu 72.52.10.14
zendesk.in 170.178.178.59
zendesk.in.th 47.89.39.237
zendesk.info 72.52.10.14 -1
IPv4 routes
Startip Endip Description Country #domains #spamhosts
104.218.200.0 104.218.207.255 Zendesk, Inc. US 1 0
185.12.80.0 185.12.83.255 Zendesk International Limited IE 18 0
188.172.128.0 188.172.143.255 Zendesk International Limited IE 2 0
192.161.144.0 192.161.159.255 Zendesk, Inc. US 43 0
216.198.0.0 216.198.63.255 Zendesk, Inc. US 43 0
96.46.156.0 96.46.156.255 Zendesk, Inc. US 0 0
104.218.200.0 104.218.201.255 Zendesk, Inc. US 0 0
104.218.200.0 104.218.200.255 Zendesk, Inc. US 0 0
104.218.201.0 104.218.201.255 Zendesk, Inc. US 0 0
104.218.202.0 104.218.203.255 Zendesk, Inc. US 0 0
104.218.202.0 104.218.202.255 Zendesk, Inc. US 0 0
104.218.203.0 104.218.203.255 Zendesk, Inc. US 0 0
104.218.204.0 104.218.207.255 Zendesk, Inc. US 1 0
104.218.204.0 104.218.204.255 Zendesk, Inc. US 1 0
104.218.205.0 104.218.205.255 Zendesk, Inc. US 0 0
104.218.206.0 104.218.206.255 Zendesk, Inc. US 0 0
104.218.207.0 104.218.207.255 Zendesk, Inc. US 0 0
174.137.46.0 174.137.46.255 Zendesk, Inc. US 0 0
185.12.80.0 185.12.81.255 Zendesk International Limited IE 0 0
185.12.80.0 185.12.80.255 Zendesk International Limited IE 0 0
185.12.81.0 185.12.81.255 Zendesk International Limited IE 0 0
185.12.82.0 185.12.83.255 Zendesk International Limited IE 18 0
185.12.82.0 185.12.82.255 Zendesk International Limited IE 17 0
185.12.83.0 185.12.83.255 Zendesk International Limited IE 1 0
188.172.128.0 188.172.135.255 Zendesk International Limited IE 0 0
188.172.128.0 188.172.128.255 Zendesk International Limited IE 0 0
188.172.130.0 188.172.130.255 Zendesk International Limited IE 0 0
188.172.132.0 188.172.133.255 Zendesk International Limited IE 0 0
188.172.132.0 188.172.132.255 Zendesk International Limited IE 0 0
188.172.133.0 188.172.133.255 Zendesk International Limited IE 0 0
188.172.136.0 188.172.143.255 Zendesk International Limited IE 2 0
188.172.136.0 188.172.136.255 Zendesk International Limited IE 0 0
188.172.137.0 188.172.137.255 Zendesk International Limited IE 0 0
188.172.138.0 188.172.138.255 Zendesk International Limited IE 2 0
188.172.139.0 188.172.139.255 Zendesk International Limited IE 0 0
188.172.140.0 188.172.141.255 Zendesk International Limited IE 0 0
188.172.140.0 188.172.140.255 Zendesk International Limited IE 0 0
188.172.141.0 188.172.141.255 Zendesk International Limited IE 0 0
188.172.143.0 188.172.143.255 Zendesk International Limited IE 0 0
192.161.144.0 192.161.151.255 Zendesk, Inc. US 15 0
192.161.144.0 192.161.144.255 Zendesk, Inc. US 0 0
192.161.145.0 192.161.145.255 Zendesk, Inc. US 0 0
192.161.146.0 192.161.146.255 Zendesk, Inc. US 0 0
192.161.147.0 192.161.147.255 Zendesk, Inc. US 13 0
192.161.148.0 192.161.148.255 Zendesk, Inc. US 0 0
192.161.149.0 192.161.149.255 Zendesk, Inc. US 0 0
192.161.150.0 192.161.150.255 Zendesk, Inc. US 2 0
192.161.151.0 192.161.151.255 Zendesk, Inc. US 0 0
192.161.152.0 192.161.155.255 Zendesk, Inc. US 23 0
192.161.152.0 192.161.152.255 Zendesk, Inc. US 0 0
IPv6 routes
Startip Endip Description Country #domains #spamhosts
2620:11b:b000:: 2620:11b:b00f:ffff:ffff:ffff:ffff:ffff Zendesk, Inc. US 0 0
2a03:7d40:: 2a03:7d40:ffff:ffff:ffff:ffff:ffff:ffff Zendesk International Limited IE 0 0
2001:678:480:: 2001:678:480:ffff:ffff:ffff:ffff:ffff IPv6 range Erwin Mueller Mail Order Solutions GmbH DE 0 0
2001:678:498:: 2001:678:498:ffff:ffff:ffff:ffff:ffff Mail Guard Ltd. GB 0 0
2001:678:49c:: 2001:678:49c:ffff:ffff:ffff:ffff:ffff Mail Guard Ltd. GB 0 0
2001:678:4a0:: 2001:678:4a0:ffff:ffff:ffff:ffff:ffff Mail Guard Ltd. GB 0 0
2001:678:4a4:: 2001:678:4a4:ffff:ffff:ffff:ffff:ffff Mail Guard Ltd. GB 0 0
2001:67c:660:: 2001:67c:660:ffff:ffff:ffff:ffff:ffff K-Mail Order GmbH & Co.KG DE 0 0
2001:67c:16b8:: 2001:67c:16b8:ffff:ffff:ffff:ffff:ffff MAIL.BG Ssc BG 2 0
2001:67c:27c0:: 2001:67c:27c0:ffff:ffff:ffff:ffff:ffff Creator-Mail Limited GB 0 0
2001:df0:7e:: 2001:df0:7e:ffff:ffff:ffff:ffff:ffff Mail Marketing & Telemarketing Solutions Pty Ltd AU 0 0
2a00:1148:: 2a00:114f:ffff:ffff:ffff:ffff:ffff:ffff Limited liability company Mail.Ru RU 5 0
2a00:1148:: 2a00:1148:ffff:ffff:ffff:ffff:ffff:ffff Limited liability company Mail.Ru RU 5 0
2a00:1148:5:: 2a00:1148:5:ffff:ffff:ffff:ffff:ffff Limited liability company Mail.Ru RU 0 0
2a02:120:2:: 2a02:120:2:ffff:ffff:ffff:ffff:ffff UNET Mail platform NL 0 0
Providers
ASN Provider Country #prefixes IPv4 #prefixes IPv6 #domains #spamhosts
21880 Zendesk, Inc. US 44 0 87 0
61186 Zendesk International Limited EU 21 0 20 0
10808 The Globe and Mail CA 6 0 51 0
21051 Limited liability company Mail.Ru RU 15 1 193 3
23322 Print Mail Systems, Inc. US 1 0 0 0
25166 MAIL.BG Ssc BG 1 1 38 0
36362 Mail America Communications, Inc US 1 0 2 0
47764 Limited liability company Mail.Ru RU 23 4 1,219 2
51286 Limited liability company Mail.Ru RU 1 0 0 0
51654 MEDIAPOST HIT MAIL SA RO 1 0 53 0
60863 Limited liability company Mail.Ru RU 2 0 1 0
205482 Direct Mail LLC RU 1 0 2 0
include:mktomail.com
This domain is hosted by MARKETO (AS53580). The first DNS server is ns2.mktdns.com. The current IPv4 address is 199.15.214.178. The mail server with the highest priority is mktomail-com.mail.protection.outlook.com.
v=spf1 ip4:199.15.212.0/22 ip4:72.3.185.0/24 ip4:72.32.154.0/24 ip4:72.32.217.0/24 ip4:72.32.243.0/24 ip4:94.236.119.0/26 ip4:37.188.97.188/32 ip4:185.28.196.0/22 ip4:192.28.128.0/18 ip4:103.237.104.0/22 ~a
DNS server (NS records) ns2.mktdns.com (199.15.215.252)
ns1.marketo.com (199.15.213.1)
Mail server (MX records) mktomail-com.mail.protection.outlook.com (207.46.163.10)
IP address (IPv4) 199.15.214.178
IP address (IPv6)
ASN number 53580
ASN name (ISP) MARKETO
IP-range/subnet 199.15.214.0/24
199.15.214.0 – 199.15.214.255
Domain Name: MKTOMAIL.COM
Registry Domain ID: 1507141164_DOMAIN_COM-VRSN
Registrar WHOIS Server: whois.networksolutions.com
Registry Registrant ID:
Registrant Name: Marketo, Inc
Registrant Organization: Marketo, Inc
Registrant Street: 901 MARINERS ISLAND BLVD STE 200 STE 500
Registrant City: SAN MATEO
Registrant State/Province: CA
Registrant Postal Code: 94404-1573
Registrant Country: US
650-376-2300
650-376-2301
Registry Admin ID:
Admin Name: Morandi, David
Admin Organization: Marketo, Inc
Admin Street: 901 Mariners Island Blvd
Admin City: San Mateo
Admin State/Province: CA
Admin Postal Code: 94404
Admin Country: US
marketo.com
This domain is hosted by MARKETO (AS53580). The first DNS server is ns2.mktdns.com. The current IPv4 address is 192.28.147.88. The mail server with the highest priority is marketo-com.mail.protection.outlook.com.
v=spf1 ip4:96.43.144.64/31 ip4:96.43.148.64/31 ip4:199.15.212.0/22
ip4:94.236.119.0/26 ip4:185.28.196.0/22 ip4:192.28.128.0/18
ip4:103.237.104.0/22 ip4:52.38.191.241 ip4:52.207.191.216
ip4:52.34.3.26 ip4:35.166.89.76 ip4:35.164.204.88 ip4:35.164.166.33
ip4:204.93.64.116 ip4:204.93.64.117 ip4:192.250.208.112
ip4:192.250.208.113 include:_spf.salesforce.com
include:spf.protection.outlook.com
This domain is hosted by Microsoft Corporation (AS8075). The first DNS server is ns4.msft.net. The current IPv4 address is 40.97.148.226. The mail server with the highest priority is outlook-com.olc.protection.outlook.com.
v=spf1 include:spf-a.outlook.com include:spf-b.outlook.com ip4:157.55.9.128/25 include:spf.protection.outlook.com include:spf-a.hotmail.com include:_spf-ssg-b.microsoft.com include:_spf-ssg-c.microsoft.com ~
DNS server (NS records) ns4.msft.net (208.76.45.53)
ns2.msft.net (208.84.2.53)
ns4a.o365filtering.com (157.55.133.11)
ns2a.o365filtering.com (157.56.116.52)
ns3.msft.net (193.221.113.53)
ns1a.o365filtering.com (157.56.110.11)
ns1.msft.net (208.84.0.53)
Mail server (MX records) outlook-com.olc.protection.outlook.com (104.47.36.33)
IP address (IPv4) 40.97.148.226
40.97.128.194
40.97.161.50
40.97.156.114
40.97.164.146
40.97.153.146
40.97.160.2
40.97.116.82
IP address (IPv6) 2603:1026:500:60::2
2603:1026:401:14::2
2603:1026:401:16::2
2603:1026:500:3e::2
ASN number 8075
ASN name (ISP) Microsoft Corporation
IP-range/subnet 40.64.0.0/10
40.64.0.0 – 40.127.255.255
Registry Tech ID:
Tech Name: MSN Hostmaster
Tech Organization: Microsoft Corporation
Tech Street: One Microsoft Way,
Tech City: Redmond
Tech State/Province: WA
Tech Postal Code: 98052
Tech Country: US
425-936-7329
microsoft.com
This domain is hosted by Microsoft Corporation (AS8075). The first DNS server is ns2.msft.net. The current IPv4 address is 23.100.122.175. The mail server with the highest priority is microsoft-com.mail.protection.outlook.com.
v=spf1 include:_spf-a.microsoft.com
include:_spf-b.microsoft.com
include:_spf-c.microsoft.com
include:_spf-ssg-a.microsoft.com
include:spf-a.hotmail.com
ip4:147.243.128.24 ip4:147.243.128.26 ip4:147.243.1.153 ip4:147.243.1.47
ip4:147.243.1.48 -al
DNS server (NS records) ns2.msft.net (208.84.2.53)
ns3.msft.net (193.221.113.53)
ns4.msft.net (208.76.45.53)
ns1.msft.net (208.84.0.53)
Mail server (MX records) microsoft-com.mail.protection.outlook.com (23.103.156.74)
IP address (IPv4) 23.100.122.175
23.96.52.53
191.239.213.197
104.40.211.35
104.43.195.251
IP address (IPv6) 2a02:26f0:6c00:290::356e
2a02:26f0:6c00:28b::356e
ASN number 8075
ASN name (ISP) Microsoft Corporation
IP-range/subnet 23.100.0.0/15
23.100.0.0 – 23.101.255.255
Domain IPv4 address Ranking Alexa Pagerank
outlook.adult 165.160.15.20 -1
outlook.ae 192.232.216.139 0
outlook.africa 45.35.13.15
outlook.am 37.252.68.170
outlook.amsterdam
outlook.asia 65.55.174.24 -1
outlook.at 204.79.197.210
outlook.be 204.79.197.210 0
outlook.berlin 52.164.206.56 -1
outlook.best
outlook.bg 204.79.197.210
outlook.biz
outlook.blog
outlook.blue
outlook.bm 199.73.55.35
outlook.br.com 216.58.202.14
outlook.build -1
outlook.by 185.66.68.16 4
outlook.bz 204.79.197.210 0
outlook.cam 199.59.243.120
outlook.cat 217.76.128.34 0
outlook.cc
outlook.ch 62.48.2.2 1
outlook.cl 204.79.197.210
outlook.click 89.31.143.1
outlook.cloud 50.63.202.19
outlook.cm 204.79.197.210 0
outlook.cn 19,767 -1
outlook.co 204.79.197.210 7
outlook.co.ao 169.239.77.250
outlook.co.at
outlook.co.id 204.79.197.210
outlook.co.il 204.79.197.210
outlook.co.in 216.239.38.21
outlook.co.jp 23.236.62.147 1
outlook.co.kr -1
outlook.co.nz 204.79.197.210
outlook.co.th 204.79.197.210
outlook.co.uk 77.72.4.226 884,063 3
outlook.co.za 208.91.199.94 3
outlook.com 40.97.148.226 3,024 8
outlook.com.ar 204.79.197.210 0
outlook.com.au 204.79.197.210
outlook.com.br 204.79.197.210 3
outlook.com.cn 0
outlook.com.de
outlook.com.es 204.79.197.210
outlook.com.fr
outlook.com.gr 204.79.197.210
outlook.com.jm
IPv4 routes
Startip Endip Description Country #domains #spamhosts
204.13.88.0 204.13.91.255 Elephant Outlook, LLC US 10 0
205.189.64.0 205.189.65.255 Outlook Systems CA 0 0
43.225.80.0 43.225.83.255 Point Blank Protection Pvt Ltd IN 0 0
45.123.188.0 45.123.191.255 RMP Protection Limited HK 56 0
91.223.152.0 91.223.152.255 Protection and Security Plus LTD UA 7 0
103.68.188.0 103.68.191.255 JV Protection Services AU 27 0
103.241.52.0 103.241.55.255 Point Blank Protection Pvt Ltd IN 0 0
103.246.187.0 103.246.187.255 Crystal Crop Protection Private Limited IN 0 0
103.253.40.0 103.253.43.255 RMP Protection Limited. HK 229 0
103.254.164.0 103.254.164.255 Australian Customs and Border Protection Service AU 0 0
121.54.184.0 121.54.187.255 JV Protection Services AU 2 0
134.67.0.0 134.67.255.255 U.S. Environmental Protection Agency US 13 0
148.59.135.0 148.59.135.255 PROTECTION ONE US 1 0
158.45.0.0 158.45.255.255 STATE OF VICTORIA – ENVIRONMENT PROTECTION AUTHORITY AU 0 0
158.119.0.0 158.119.255.255 Health Protection Agency GB 0 0
161.80.0.0 161.80.255.255 U.S. Environmental Protection Agency US 0 0
162.145.0.0 162.145.255.255 Australian Customs and Border Protection Service AU 0 0
162.146.0.0 162.146.255.255 Australian Customs and Border Protection Service AU 1 0
162.147.0.0 162.147.255.255 Australian Customs and Border Protection Service AU 2 0
164.97.0.0 164.97.255.255 DEPARTMENT OF IMMIGRATION AND BORDER PROTECTION AU 12 0
165.105.0.0 165.105.255.255 State of California Department of Forestry and Fire Protection US 0 0
168.246.0.0 168.246.255.255 Syngenta Crop Protection, LLC US 0 0
192.58.247.0 192.58.247.255 Environmental Protection Agency US 0 0
192.70.118.0 192.70.118.255 Ministere de l'Environnement, Direction de la Protection de la Nature FR 0 0
192.81.166.0 192.81.166.255 U.S. Merit Systems Protection Board US 0 0
192.112.29.0 192.112.29.255 Ontario Agency for Health Protection and Promotion CA 1 0
192.124.164.0 192.124.164.255 State of California Department of Forestry and Fire Protection US 0 0
193.29.204.0 193.29.204.255 Department of Support of State Service of Special Communication and Information Protection of Ukraine UA 13 0
193.109.8.0 193.109.11.255 Department of Support of State Service of Special Communication and Information Protection of Ukraine UA 1 0
195.211.220.0 195.211.223.255 DDoS Protection LTD. RU 569 0
198.180.201.0 198.180.201.255 Lightning Location and Protection, Inc. US 0 0
198.190.184.0 198.190.184.255 Consumers Power, System Protection Engineering US 0 0
198.202.131.0 198.202.131.255 Lightning Location and Protection, Inc. US 0 0
199.73.128.0 199.73.255.255 Florida Department of Environmental Protection US 1 0
202.14.101.0 202.14.101.255 Department for Child Protection and Family Support AU 7 0
203.12.67.0 203.12.67.255 Department of Environmental Protection – Waste Management AU 0 0
203.23.184.0 203.23.184.255 Public Service and Merit Protection Commisson (PSMPC) AU 0 0
204.8.235.0 204.8.235.255 PROTECTION ONE US 1 0
204.46.0.0 204.47.255.255 U.S. Environmental Protection Agency US 0 0
204.87.241.0 204.87.241.255 Ground Water Protection Council, Inc. US 0 0
206.197.209.0 206.197.209.255 Protection One Alarm Monitoring, INC. US 0 0
5.101.40.0 5.101.40.255 Cloud Hosting & DDoS Protection RU 1,262 1
12.29.157.0 12.29.157.255 PROTECTION ONE US 11 0
12.108.152.0 12.108.152.255 PROTECTION ONE US 0 0
12.147.152.0 12.147.152.255 PROTECTION ONE ALARM MONITORING US 0 0
43.225.80.0 43.225.80.255 Point Blank Protection Pvt Ltd IN 0 0
43.225.82.0 43.225.82.255 Point Blank Protection Pvt Ltd IN 0 0
43.225.83.0 43.225.83.255 Point Blank Protection Pvt Ltd IN 0 0
45.123.188.0 45.123.188.255 RMP Protection Limited HK 0 0
45.123.189.0 45.123.189.255 RMP Protection Limited HK 0 0
IPv6 routes
Startip Endip Description Country #domains #spamhosts
2001:678:564:: 2001:678:564:ffff:ffff:ffff:ffff:ffff Protection and Security Plus LTD UA 2 0
2001:df1:1800:: 2001:df1:1800:ffff:ffff:ffff:ffff:ffff Australian Customs and Border Protection Service AU 0 0
2001:df7:7000:: 2001:df7:7000:ffff:ffff:ffff:ffff:ffff RMP Protection Limited. HK 1 0
2403:5780:: 2403:5780:ffff:ffff:ffff:ffff:ffff:ffff Shanghai boci Environmental Protection Technology Co., Ltd. CN 0 0
2405:d100:: 2405:d100:ffff:ffff:ffff:ffff:ffff:ffff Australian Radiation Protection and Nuclear Safety Agency AU 0 0
2407:8480:: 2407:8480:ffff:ffff:ffff:ffff:ffff:ffff RMP Protection Limited HK 0 0
2620:0:b10:: 2620::b13:ffff:ffff:ffff:ffff:ffff Environmental Protection Agency US 1 0
2620:2a:e000:: 2620:2a:e000:ffff:ffff:ffff:ffff:ffff Orland Fire Protection District US 0 0
2620:117:5000:: 2620:117:50ff:ffff:ffff:ffff:ffff:ffff Environmental Protection Agency US 10 0
2620:166:: 2620:166:fff:ffff:ffff:ffff:ffff:ffff Syngenta Crop Protection, LLC US 0 0
2a03:6920:: 2a03:6927:ffff:ffff:ffff:ffff:ffff:ffff Whois protection s.r.o. CZ 0 0
2a04:ec0:: 2a04:ec7:ffff:ffff:ffff:ffff:ffff:ffff Health Protection Agency GB 0 0
2a03:6920:: 2a03:6920:ffff:ffff:ffff:ffff:ffff:ffff Whois protection s.r.o. CZ 0 0
Providers
ASN Provider Country #prefixes IPv4 #prefixes IPv6 #domains #spamhosts
33648 Elephant Outlook, LLC US 2 0 15 1
14298 Environmental Protection Agency US 63 0 0 0
21096 Department of Support of State Service of Special Communication and Information Protection of Ukraine UA 2 0 14 0
23744 Department of Immigration and Border Protection AU 8 0 0 0
30087 Automobile Protection Corporation US 1 0 2 0
30509 PROTECTION ONE US 5 0 11 0
35169 EURO PROTECTION SURVEILLANCE SAS FR 1 0 0 0
40968 Professional Protection Electronic Ltd. GB 1 0 1 0
50098 DDoS Protection LTD. RU 4 0 569 0
55201 ShawCor Pipe Protection, LLC US 1 0 0 0
56439 Protection and Security Plus LTD UA 1 1 7 0
63327 Ontario Agency for Health Protection and Promotion CA 1 0 1 0
133178 Australian Customs and Border Protection Service AU 1 0 0 0
201092 FBU Central base of aviation forest protection " Avialesookhrana " RU 1 0 3 0
205280 United Protection (UK) Security LIMITED GB 1 0 0 9
include:_netblocks.xactlycorp.com
This domain is hosted by Google LLC (AS15169). The first DNS server is pdns73.ultradns.biz. The current IPv4 address is 162.222.177.24. The mail server with the highest priority is aspmx.l.google.com.
v=spf1 include:_netblocks.xactlycorp.com include:_spf.google.com include:mktomail.com include:_netblocks.zdsys.com include:_spf.q4press.com ~al
DNS server (NS records) pdns73.ultradns.biz (156.154.66.73)
pdns73.ultradns.net (156.154.65.73)
pdns73.ultradns.com (156.154.64.73)
pdns73.ultradns.org (156.154.67.73)
Mail server (MX records) aspmx.l.google.com (173.194.76.27)
alt2.aspmx.l.google.com (74.125.130.26)
alt1.aspmx.l.google.com (173.194.221.27)
alt4.aspmx.l.google.com (74.125.28.26)
alt3.aspmx.l.google.com (74.125.204.26)
IP address (IPv4) 162.222.177.24
IP address (IPv6)
ASN number 15169
ASN name (ISP) Google LLC
IP-range/subnet 162.222.176.0/21
162.222.176.0 – 162.222.183.255
Domain Name: XACTLYCORP.COM
Registry Domain ID: 139493463_DOMAIN_COM-VRSN
Registrar WHOIS Server: whois.networksolutions.com
Reseller:
Domain Status:
Registry Registrant ID:
Registrant Name: PERFECT PRIVACY, LLC
Registrant Organization:
Registrant Street: 12808 Gran Bay Parkway West
Registrant City: Jacksonville
Registrant State/Province: FL
Registrant Postal Code: 32258
Registrant Country: US
5707088780
networksolutionsprivateregistration.com
It is not listed in the DMOZ directory. The first DNS server is ns1.netsol.com. The current IPv4 address is 216.168.224.63. The mail server with the highest priority is mx.myregisteredsite.com.
DNS server (NS records) ns1.netsol.com (64.69.208.141)
ns2.netsol.com (209.17.114.135)
ns3.netsol.com (64.69.208.143)
Mail server (MX records) mx.myregisteredsite.com (64.69.222.10)
IP address (IPv4) 216.168.224.63
IP address (IPv6)
ASN number not available
Registry Tech ID:
Tech Name: PERFECT PRIVACY, LLC
Tech Organization:
Tech Street: 12808 Gran Bay Parkway West
Tech City: Jacksonville
Tech State/Province: FL
Tech Postal Code: 32258
Tech Country: US
Domain IPv4 address Ranking Alexa Pagerank
xactlycorp.com 162.222.177.24 30,426 5
xactlycorp.de 95.130.16.246
xactlycorp.sucks 199.73.55.48
xactlycorporation.com 205.178.189.131
xactlycorporation.sucks 199.73.55.48
IPv4 routes
No IPv4 ranges found
IPv6 routes
No IPv6 ranges found
Providers
No providers found
@@@@@@@@@@@@@@@@@@
left off
include:stspg-customer.com
include:sendgrid.net ~al
DNS server (NS records) ns2.mktdns.com (199.15.215.252)
ns1.marketo.com (199.15.213.1)
Mail server (MX records) marketo-com.mail.protection.outlook.com (216.32.180.42)
IP address (IPv4) 192.28.147.88
IP address (IPv6)
ASN number 53580
ASN name (ISP) MARKETO
IP-range/subnet 192.28.146.0/23
192.28.146.0 – 192.28.147.255
Domain Status:
Registry Registrant ID:
Registrant Name: PERFECT PRIVACY, LLC
Registrant Organization:
Registrant Street: 12808 Gran Bay Parkway West
Registrant City: Jacksonville
Registrant State/Province: FL
Registrant Postal Code: 32258
Registrant Country: US
570-708-8780
include:stspg-customer.com ~a
This domain is hosted by ATLASSIAN PTY LTD (AS133530). The first DNS server is ns-1098.awsdns-09.org. The current IPv4 address is 104.192.142.103. The mail server with the highest priority is aspmx.l.google.com.
v=spf1 ip4:23.253.182.103 ip4:23.253.183.145 ip4:23.253.183.146
ip4:23.253.183.147 ip4:23.253.183.148 ip4:23.253.183.150
ip4:166.78.68.221 ip4:166.78.69.146 ip4:167.89.46.159
ip4:167.89.64.9 ip4:167.89.65.0 ip4:167.89.65.53
ip4:167.89.65.100 ip4:167.89.74.233 ip4:167.89.75.33
ip4:167.89.75.126 ip4:167.89.75.136 ip4:167.89.75.164
ip4:192.237.159.42 ip4:192.237.159.43 -al
NS server (NS records) ns-1098.awsdns-09.org (205.251.196.74)
ns-1711.awsdns-21.co.uk (205.251.198.175)
ns-441.awsdns-55.com (205.251.193.185)
ns-817.awsdns-38.net (205.251.195.49)
Mail server (MX records) aspmx.l.google.com (173.194.76.27)
alt2.aspmx.l.google.com (74.125.130.26)
alt1.aspmx.l.google.com (173.194.221.27)
aspmx5.googlemail.com (74.125.28.26)
aspmx4.googlemail.com (74.125.204.26)
aspmx2.googlemail.com (64.233.162.27)
aspmx3.googlemail.com (64.233.187.27)
IP address (IPv4) 104.192.142.103
IP address (IPv6)
ASN number 133530
ASN name (ISP) ATLASSIAN PTY LTD
IP-range/subnet 104.192.142.0/24
104.192.142.0 – 104.192.142.255
Domain Name: STSPG-CUSTOMER.COM
Registry Domain ID: 1906040343_DOMAIN_COM-VRSN
Registrar WHOIS Server: whois.enom.com
Registry Registrant ID:
Registrant Name: SCOTT KLEIN
Registrant Organization: DOGWOOD LABS, INC.
Registrant Street: 737 CORONA STREET
Registrant Street: UNIT B
Registrant City: DENVER
Registrant State/Province: CO
Registrant Postal Code: 80218
Registrant Country: US
919-602-2733
statuspage.io
This domain is hosted by ATLASSIAN PTY LTD (AS133530). The first DNS server is ns-1407.awsdns-47.org. The current IPv4 address is 104.192.142.105. The mail server with the highest priority is mxb-001d9801.gslb.pphosted.com.
v=spf1 include:stspg-customer.com include:customeriomail.com include:_spf.google.com ip4:205.201.128.0/20 ip4:198.2.128.0/18 ~al
DNS server (NS records) ns-1407.awsdns-47.org (205.251.197.127)
ns-1560.awsdns-03.co.uk (205.251.198.24)
ns-209.awsdns-26.com (205.251.192.209)
ns-951.awsdns-54.net (205.251.195.183)
Mail server (MX records) mxb-001d9801.gslb.pphosted.com (67.231.152.116)
mxa-001d9801.gslb.pphosted.com (208.84.65.201)
IP address (IPv4) 104.192.142.105
IP address (IPv6) 2401:1d80:1010::69
ASN number 133530
ASN name (ISP) ATLASSIAN PTY LTD
IP-range/subnet 104.192.142.0/24
104.192.142.0 – 104.192.142.255
Domain Name: STATUSPAGE.IO
Registry Domain ID: D503300000040561987-LRMS
Registrar WHOIS Server: whois.rrpproxy.net
Registrant Name: Scott Klein
Denver
Registrant Organization:
Name Server: NS-1560.AWSDNS-03.CO.UK
Name Server: NS-209.AWSDNS-26.COM
Name Server: NS-951.AWSDNS-54.NET
Name Server: NS-1407.AWSDNS-47.ORG
DNSSEC: unsigned
key-systems.net
49.68949396850
DNS server (NS records) ns3.dynamicnetworkservices.net (208.78.71.136)
ns1.dynamicnetworkservices.net (208.78.70.136)
ns2.dynamicnetworkservices.net (204.13.250.136)
ns4.dynamicnetworkservices.net (204.13.251.136)
ns6.dynamicnetworkservices.net (162.88.61.21)
ns5.dynamicnetworkservices.net (162.88.60.21)
ns7.dynamicnetworkservices.net (108.59.165.1)
Mail server (MX records) mail.dyndns.com (216.146.45.10)
a410204.mx.mailhop.org (54.149.205.143)
mail2.dyndns.com (216.146.45.10)
IP address (IPv4) 162.88.175.94
IP address (IPv6) 2600:2003:1200:1000::7
ASN number 33517
ASN name (ISP) Dynamic Network Services, Inc.
IP-range/subnet 162.88.160.0/19
162.88.160.0 – 162.88.191.255
Registry Registrant ID:
Registrant Name: Dynamic Network Services
Registrant Organization:
Registrant Street: 150 Dow St. Tower 2
Registrant City: Manchester
Registrant State/Province: NH
Registrant Postal Code: 03101
Registrant Country: US
603-668-4998
dynect-email.net
This domain is hosted by Dynamic Network Services, Inc. (AS33517). The first DNS server is ns4.dynamicnetworkservices.net. The current IPv4 address is 216.146.40.120. The mail server with the highest priority is mx.dynect.net.
DNS server (NS records) ns4.dynamicnetworkservices.net (204.13.251.136)
ns5.dynamicnetworkservices.net (162.88.60.21)
ns1.dynamicnetworkservices.net (208.78.70.136)
ns7.dynamicnetworkservices.net (108.59.165.1)
ns3.dynamicnetworkservices.net (208.78.71.136)
ns6.dynamicnetworkservices.net (162.88.61.21)
ns2.dynamicnetworkservices.net (204.13.250.136)
Mail server (MX records) mx.dynect.net (216.146.41.105)
IP address (IPv4) 216.146.40.120
IP address (IPv6)
ASN number 33517
ASN name (ISP) Dynamic Network Services, Inc.
IP-range/subnet 216.146.40.0/24
216.146.40.0 – 216.146.40.255
Registry Registrant ID:
Registrant Name: Oracle + Dyn
Registrant Organization: Oracle, Inc
Registrant Street: 150 Dow St, Tower 2
Registrant City: Manchester
Registrant State/Province: NH
Registrant Postal Code: 03101
Registrant Country: US
dyn.com
603-668-4998
dyn.com
The highest ranking ever is 4,449 and was reached on 2014-05-11. It is listed in the DMOZ directory. This domain is hosted by Amazon.com, Inc. (AS16509). The first DNS server is ns4.p01.dynect.net. The current IPv4 address is 34.252.173.229. The mail server with the highest priority is aspmx.l.google.com.
v=spf1 ip4:204.14.232.0/21 ip4:216.6.202.0/24 ip4:195.160.236.246/32 ip4:195.160.237.248/32 ip4:52.38.191.241 include:mktomail.com ip4:182.50.76.0/22 include:_spf.google.com ip4:216.146.45.0/24 ip4:96.43.144.0/20 ip4:104.209.130.71 ip4:104.209.133.54 ip4:104.209.134.151 ip4:104.209.133.195 ip4:104.209.130.35 ip4:104.209.132.14 ip4:111.221.94.91 ip4:23.98.64.25 ip4:138.91.37.12 ip4:23.101.16.102 ip4:23.101.17.118 ip4:23.101.18.6 ip4:40.123.47.107 ip4:13.68.100.116 include:spf.dynect.net include:stspg-customer.com include:_spf.salesforce.com ~
DNS server (NS records) ns4.p01.dynect.net (204.13.251.1)
ns2.p01.dynect.net (204.13.250.1)
ns1.p01.dynect.net (208.78.70.1)
ns3.p01.dynect.net (208.78.71.1)
Mail server (MX records) aspmx.l.google.com (173.194.76.27)
alt2.aspmx.l.google.com (74.125.130.26)
alt1.aspmx.l.google.com (173.194.221.27)
IP address (IPv4) 34.252.173.229
34.243.224.12
IP address (IPv6)
ASN number 16509
ASN name (ISP) Amazon.com, Inc.
IP-range/subnet 34.248.0.0/13
34.248.0.0 – 34.255.255.255
Tech Name: Dynamic Network Services
Tech Organization: Dyn
Tech Street: 150 Dow St, Tower 2
Tech City: Manchester
Tech State/Province: NH
Tech Postal Code: 03101
Tech Country: US
Domain IPv4 address Ranking Alexa Pagerank
dynect.biz 216.146.46.10
dynect.cn -1
dynect.co.kr
dynect.co.uk 216.146.46.11
dynect.com 216.146.46.10 0
dynect.com.cn
dynect.dk
dynect.eu
dynect.info 216.146.46.10
dynect.kr
dynect.me
dynect.mobi 216.146.46.11
dynect.net 162.88.175.94 75,295 -1
dynect.net.cn
dynect.org 216.146.46.10
dynect.se
dynect.support -1
dynect.us 23.234.27.209
dynect-bosch.com
dynect-dnssec.com
dynect-email.com 216.146.40.120
dynect-email.net 216.146.40.120 -1
dynect-mailer.com
dynect-mailer.net 204.13.248.106 -1
dynecta.com 192.64.119.184
dynectapitesting.com
dynectbosch.com
dynectdemo.com -1
dynectdemo.org
dynectemail.com 184.168.221.31 0
dynectic.com
dynection.de 85.10.239.243
dynections.de 85.10.239.243
dynections.net 209.141.38.71
dynectlcs.com 104.16.89.230
dynectmedia6degrees.com 204.2.197.201 0
dynecto.com 62.129.139.241
dynectsecurity.biz
IPv4 routes
Startip Endip Description Country #domains #spamhosts
31.40.8.0 31.40.15.255 Net By Net Holding LLC RU 1 0
31.170.32.0 31.170.39.255 Net By Net Holding LLC RU 0 0
37.200.88.0 37.200.95.255 Net By Net Holding LLC (HMAO) RU 0 1
37.232.128.0 37.232.255.255 Net By Net Holding LLC RU 12 2
41.67.80.0 41.67.87.255 NET@NET DSL Network EG 0 0
41.217.160.0 41.217.191.255 NET@NET DSL Network EG 0 0
41.221.128.0 41.221.143.255 NET@NET DSL Network EG 0 0
46.72.0.0 46.73.255.255 Net By Net Holding LLC RU 127 15
46.151.168.0 46.151.175.255 Net By Net Holding LLC RU 1 0
46.187.0.0 46.187.127.255 Net By Net Holding LLC RU 10 1
46.232.216.0 46.232.223.255 Net By Net Holding LLC RU 0 0
62.16.96.0 62.16.127.255 Net By Net Holding LLC RU 19 1
62.182.128.0 62.182.135.255 Net By Net Holding LLC RU 1 0
77.75.0.0 77.75.7.255 Net By Net Holding LLC RU 6 0
78.31.240.0 78.31.247.255 Net By Net Holding LLC RU 0 0
78.41.96.0 78.41.99.255 Net By Net Holding LLC RU 51 0
79.98.88.0 79.98.95.255 Net By Net Holding LLC RU 2 0
79.111.0.0 79.111.255.255 Net By Net Holding LLC RU 210 6
79.120.0.0 79.120.127.255 Net By Net Holding LLC RU 399 0
80.68.64.0 80.68.79.255 Net By Net Holding LLC RU 8 1
80.90.112.0 80.90.127.255 Net By Net Holding LLC RU 25 0
82.149.128.0 82.149.159.255 Net By Net Holding LLC (Murmansk) RU 2 1
84.16.128.0 84.16.159.255 Net By Net Holding LLC RU 15 0
85.31.176.0 85.31.183.255 Net By Net Holding LLC RU 106 0
85.159.40.0 85.159.47.255 Net By Net Holding LLC RU 41 0
89.20.128.0 89.20.159.255 Net By Net Holding LLC RU 81 1
89.221.16.0 89.221.31.255 Net By Net Holding LLC RU 1 0
91.205.168.0 91.205.171.255 Net By Net Holding LLC RU 0 0
91.207.42.0 91.207.43.255 Net By Net Holding LLC RU 9 0
91.239.63.0 91.239.63.255 Net By Net Holding LLC RU 0 0
91.242.40.0 91.242.43.255 Net By Net Holding LLC RU 1 0
92.42.88.0 92.42.95.255 Net By Net Holding LLC RU 0 0
94.125.40.0 94.125.47.255 Net By Net Holding LLC RU 0 0
94.143.56.0 94.143.63.255 Net By Net Holding LLC RU 0 0
94.154.64.0 94.154.79.255 Net By Net Holding LLC RU 18 1
94.232.8.0 94.232.15.255 Net By Net Holding LLC RU 4 0
95.141.224.0 95.141.239.255 Net By Net Holding LLC RU 20 0
95.220.0.0 95.221.255.255 Net By Net Holding LLC RU 29 9
109.63.128.0 109.63.255.255 Net By Net Holding LLC RU 11 5
109.95.224.0 109.95.231.255 Net By Net Holding LLC RU 20 1
109.170.0.0 109.170.127.255 Net By Net Holding LLC RU 49 1
109.197.88.0 109.197.95.255 Net By Net Holding LLC RU 13 0
128.140.160.0 128.140.167.255 Net By Net Holding LLC RU 3 0
128.204.0.0 128.204.63.255 Net By Net Holding LLC RU 20 3
130.0.216.0 130.0.223.255 Net By Net Holding LLC RU 2 2
149.154.128.0 149.154.143.255 Net By Net Holding LLC RU 0 1
176.77.0.0 176.77.127.255 Net By Net Holding LLC RU 1 1
176.106.128.0 176.106.135.255 Net By Net Holding LLC RU 1 0
176.117.16.0 176.117.31.255 Net By Net Holding LLC RU 0 2
176.192.0.0 176.195.255.255 Net By Net Holding LLC RU 587 21
IPv6 routes
Startip Endip Description Country #domains #spamhosts
2a00:d18:: 2a00:d18:ffff:ffff:ffff:ffff:ffff:ffff Net By Net Holding LLC RU 2 0
2a00:16d0:: 2a00:16d0:ffff:ffff:ffff:ffff:ffff:ffff Net By Net Holding LLC RU 0 0
2a03:d240:: 2a03:d240:ffff:ffff:ffff:ffff:ffff:ffff Net-Surf.net Ltd. BG 0 0
2001:518:: 2001:518:ffff:ffff:ffff:ffff:ffff:ffff Net Access Corporation US 6 0
2001:5a8:: 2001:5a8:ffff:ffff:ffff:ffff:ffff:ffff SONIC.NET, INC. US 13 0
2001:678:d4:: 2001:678:d4:ffff:ffff:ffff:ffff:ffff Medi@net S.r.l. IT 0 0
2001:678:170:: 2001:678:170:ffff:ffff:ffff:ffff:ffff Air NET Marcin Gola PL 0 0
2001:678:178:: 2001:678:178:ffff:ffff:ffff:ffff:ffff PROGRESS NET Sp. z o.o. PL 0 0
2001:678:190:: 2001:678:190:ffff:ffff:ffff:ffff:ffff Forest Net LTD RU 0 0
2001:678:320:: 2001:678:320:ffff:ffff:ffff:ffff:ffff Tipsport.net a.s. CZ 0 0
2001:678:38c:: 2001:678:38c:ffff:ffff:ffff:ffff:ffff Rawi-Net Sp. z o.o PL 0 0
2001:678:3c8:: 2001:678:3c8:ffff:ffff:ffff:ffff:ffff ARX-NET SA GR 5 0
2001:678:3e8:: 2001:678:3e8:ffff:ffff:ffff:ffff:ffff Janex-Net Marek Jasinski PL 2 0
2001:67c:84:: 2001:67c:84:ffff:ffff:ffff:ffff:ffff MAN net Ltd. CZ 0 0
2001:67c:e8:: 2001:67c:e8:ffff:ffff:ffff:ffff:ffff Multi-Net plus Ltd CZ 0 0
2001:67c:11c:: 2001:67c:11c:ffff:ffff:ffff:ffff:ffff MT-NEt G.Wojcik J.Kusnierz s.c. PL 3 0
2001:67c:53c:: 2001:67c:53c:ffff:ffff:ffff:ffff:ffff RECRO-NET d.o.o. HR 0 0
2001:67c:618:: 2001:67c:618:ffff:ffff:ffff:ffff:ffff KM-NET Marek Sobol PL 0 0
2001:67c:668:: 2001:67c:668:ffff:ffff:ffff:ffff:ffff SC ITNS.NET SRL MD 0 0
2001:67c:738:: 2001:67c:738:ffff:ffff:ffff:ffff:ffff Maximum-Net LLC UA 2 0
2001:67c:7e4:: 2001:67c:7e4:ffff:ffff:ffff:ffff:ffff BB-ONE.net Limited DE 0 0
2001:67c:10a8:: 2001:67c:10a9:ffff:ffff:ffff:ffff:ffff berli.net DE 2 0
2001:67c:1160:: 2001:67c:1160:ffff:ffff:ffff:ffff:ffff Schuh-NET DE 0 0
2001:67c:11e8:: 2001:67c:11e8:ffff:ffff:ffff:ffff:ffff WI-HURA.NET Sp. z o.o. PL 0 0
2001:67c:1320:: 2001:67c:1320:ffff:ffff:ffff:ffff:ffff integration.net GmbH DE 215 0
2001:67c:13e0:: 2001:67c:13e0:ffff:ffff:ffff:ffff:ffff MS-NET MICHAL SLUSARCZYK PL 0 0
2001:67c:1728:: 2001:67c:1728:ffff:ffff:ffff:ffff:ffff 6assist.net IXP UA 0 0
2001:67c:2100:: 2001:67c:2100:ffff:ffff:ffff:ffff:ffff CH-NET S.R.L. RO 1 0
2001:67c:2158:: 2001:67c:2158:ffff:ffff:ffff:ffff:ffff WIECZOR-NET Sieci Komputerowe, Internet Henryk Wieczorek PL 1 0
2001:67c:2190:: 2001:67c:2190:ffff:ffff:ffff:ffff:ffff SPOJE.NET s.r.o. CZ 157 0
2001:67c:21ec:: 2001:67c:21ec:ffff:ffff:ffff:ffff:ffff e-utp.net Marcin Gondek PL 8 0
2001:67c:24f4:: 2001:67c:24f4:ffff:ffff:ffff:ffff:ffff BEST-NET s.r.o. CZ 1,437 0
2001:67c:2604:: 2001:67c:2604:ffff:ffff:ffff:ffff:ffff SURANY.NET s.r.o. SK 3 0
2001:67c:286c:: 2001:67c:286c:ffff:ffff:ffff:ffff:ffff thirdnode.net IPv6 PI GB 8 0
2001:67c:2ac0:: 2001:67c:2ac0:ffff:ffff:ffff:ffff:ffff secondary.net.ua UA 1 0
2001:67c:2b5c:: 2001:67c:2b5c:ffff:ffff:ffff:ffff:ffff Juraj Koba – SOBOTISTE.NET SK 0 0
2001:67c:2db4:: 2001:67c:2db4:ffff:ffff:ffff:ffff:ffff elzappero.net Marcin Zapotoczny PL 0 0
2001:67c:2e34:: 2001:67c:2e34:ffff:ffff:ffff:ffff:ffff NPK Home-Net Ltd. UA 0 0
2001:7f8:29:: 2001:7f8:29:ffff:ffff:ffff:ffff:ffff contact: ipv6@n-ix.net for information DE 0 0
2001:7f8:9b:: 2001:7f8:9b:ffff:ffff:ffff:ffff:ffff Podkarpacki.net Rafal Czarny PL 0 0
2001:7f8:a9:: 2001:7f8:a9:ffff:ffff:ffff:ffff:ffff SC ITNS.NET SRL MD 0 0
2001:7fe:: 2001:7fe:ffff:ffff:ffff:ffff:ffff:ffff Prefix reserved for DNS root name server i.root-servers.net. SE 0 0
2001:930:: 2001:930:ffff:ffff:ffff:ffff:ffff:ffff VODAFONE NET ILETISIM HIZMETLERI ANONIM SIRKETI TR 0 0
2001:a60:: 2001:a67:ffff:ffff:ffff:ffff:ffff:ffff M-net Telekommunikations GmbH DE 942 0
2001:ae0:: 2001:ae1:ffff:ffff:ffff:ffff:ffff:ffff teuto.net Netzdienste GmbH DE 4 0
2001:df0:4b:: 2001:df0:4b:ffff:ffff:ffff:ffff:ffff CardGate.net Pty Ltd AU 1 0
2001:df0:68:: 2001:df0:68:ffff:ffff:ffff:ffff:ffff Convivial Net JP 1 0
2001:df0:aa:: 2001:df0:aa:ffff:ffff:ffff:ffff:ffff PT. Fotografer Net Global ID 0 0
2001:df1:1e00:: 2001:df1:1e00:ffff:ffff:ffff:ffff:ffff INTERMEDIA.NET AUSTRALIA PTY. LTD. AU 0 0
2001:df1:3f00:: 2001:df1:3f00:ffff:ffff:ffff:ffff:ffff Crystal Net Pte Ltd SG 0 0
Providers
ASN Provider Country #prefixes IPv4 #prefixes IPv6 #domains #spamhosts
12714 Net By Net Holding LLC RU 193 2 4,035 86
20911 Net-Surf.net Ltd. BG 28 0 69 2
51939 Net By Net Holding LLC RU 1 0 0 0
267 Nether.Net US 1 0 0 0
606 schat.net US 3 0 49 0
819 LARG*net CA 21 1 166 0
1618 Daytona Net Works, Inc. US 2 0 251 0
1886 BT NET d.o.o. za trgovinu i usluge HR 6 8 19 0
1902 Deutsche Telekom Pan-Net s.r.o. SK 3 0 0 0
2527 So-net Entertainment Corporation JP 50 2 4,518 10
3254 Lucky Net Ltd UA 4 0 2,192 2
3263 Erfan Net Fars Internet and Support Services Company PJSC IR 1 0 0 0
3595 Global Net Access, LLC US 37 3 90,136 10
3931 Logical Net Corporation US 6 0 747 0
3976 I.Net Technologies Inc. KR 1 0 0 0
4685 Asahi Net JP 33 2 8,821 18
4776 A-Net Co., Ltd. TH 35 1 145 0
4781 PAGIC.net , INC. TW 8 0 3 0
4788 TM Net, Internet Service Provider MY 384 13 33,840 95
5405 CSO.net Internet Services GmbH AT 1 1 3,979 0
5541 SC AD NET MARKET MEDIA SRL RO 23 3 638 3
6364 Atlantic.net, Inc. US 47 5 18,847 1
6381 BellSouth.net Inc. US 7 0 0 0
6382 BellSouth.net Inc. US 5 0 0 0
6383 BellSouth.net Inc. US 5 0 0 0
6384 BellSouth.net Inc. US 7 0 0 0
6385 BellSouth.net Inc. US 6 0 0 0
6386 BellSouth.net Inc. US 12 0 4 0
6389 BellSouth.net Inc. US 1,862 0 11,052 7
6624 Gower.Net US 2 0 27 0
6735 sdt.net AG DE 6 1 301 0
6831 Net & Com s.r.l. IT 2 1 655 0
6911 Pro-Net Internet Services Limited GB 4 0 163 0
7106 Com Net, Inc. US 9 1 956 0
7146 Georgia Business Net, Inc US 2 0 44 0
7175 aussie.net Pty Limited AU 2 4 0 0
7350 MetComm.Net, LLC US 1 0 37 0
7403 Colba Net Inc. CA 9 0 288 0
7600 Escape.net AU 56 4 516 2
7641 China Broadcasting TV Net CN 7 0 55 0
7806 Binary Net, LLC US 14 0 1,275 0
7850 iHighway.net, Inc. US 22 1 36 0
7891 Bellsouth.Net US 1 0 0 0
7894 Bellsouth.Net US 2 0 1 0
8001 Net Access Corporation US 39 4 15,311 1
8057 Vision Net, Inc. US 43 1 314 0
8061 Bellsouth.Net US 13 0 0 0
8063 Bellsouth.Net US 4 0 0 0
8345 Irkutsk Business Net RU 9 0 295 10
8386 VODAFONE NET ILETISIM HIZMETLERI ANONIM SIRKETI TR 509 0 345 581
@@@@@
DNS server (NS records) damon.ns.cloudflare.com (173.245.59.96)
elaine.ns.cloudflare.com (173.245.58.152)
Mail server (MX records) mx12-01.sherwebcloud.com (207.126.101.14)
mx12-02.sherwebcloud.com (207.126.101.15)
IP address (IPv4) 104.197.44.54
IP address (IPv6)
ASN number 15169
ASN name (ISP) Google LLC
IP-range/subnet 104.196.0.0/14
104.196.0.0 – 104.199.255.255
Domain Name: oversee.net
Registrar URL: http://www.godaddy.com
Registrant Name: Host Master
Registrant Organization: Oversee.net
Name Server: DAMON.NS.CLOUDFLARE.COM
Name Server: ELAINE.NS.CLOUDFLARE.COM
DNSSEC: unsigned
@@
include:spf.intermedia.net ~al
DNS server (NS records) ns4.p20.dynect.net (204.13.251.20)
ns3.p20.dynect.net (208.78.71.20)
ns1.p20.dynect.net (208.78.70.20)
ns2.p20.dynect.net (204.13.250.20)
Mail server (MX records) mx19a.antispameurope.com (94.100.132.100)
mx19b.antispameurope.com (94.100.134.10)
mx19c.antispameurope.com (94.100.132.100)
mx19d.antispameurope.com (83.246.65.85)
IP address (IPv4) 149.126.77.208
149.126.72.208
IP address (IPv6)
ASN number 19551
ASN name (ISP) Incapsula Inc
IP-range/subnet 149.126.77.0/24
149.126.77.0 – 149.126.77.255
Domain Name: moniker.com
Registry Domain ID: 4065057_DOMAIN_COM-VRSN
Registrar WHOIS Server: whois.moniker.com
Registry Registrant ID: Not Available From Registry
Registrant Name: Moniker Owned & Operated account
Registrant Organization: Moniker Online Services, LLC
Registrant Street: 13727 SW 152nd Street #513
Registrant City: Miami
Registrant State/Province: FL
Registrant Postal Code: 33177
Registrant Country: US
954-984-8445
Registry Admin ID: Not Available From Registry
Admin Name: Moniker Owned & Operated account
Admin Organization: Moniker Online Services, LLC
Admin Street: 13727 SW 152nd Street #513
Admin City: Miami
Admin State/Province: FL
Admin Postal Code: 33177
Admin Country: US
adamusgroup.com
Your kind Contributions are very much appreciated thank you. – Stew Webb