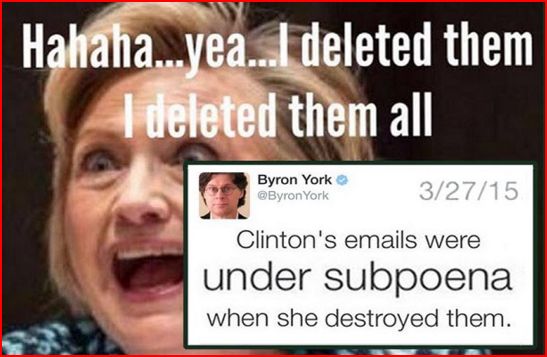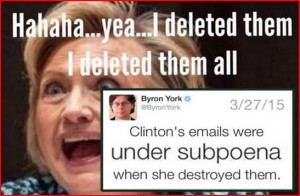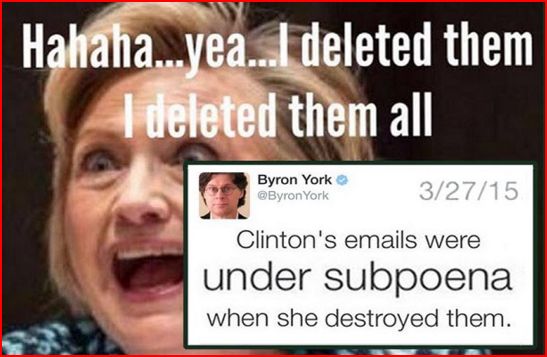 Former senior adviser listed as registrant of email server
NEW YORK – Justin Cooper, a little-known Clinton political operative with important financial ties to both Bill and Hillary Clinton, is certain to be at the center of the "official acts" part of the FBI investigation into Secretary Clinton's use of a private email server, which is examining whether she committed criminal acts by using her State Department office to influence donations to the Clinton Foundation.
Cooper was copied in an email that shows, contrary to Hillary Clinton's original claims, she used more than one private account while serving as secretary of state.
As first reported by Breitbart in September 2015, archived Internet records establish that Hillary Clinton's private email server was registered to Justin Cooper on Jan. 13, 2009, approximately one month before she was sworn in as secretary of state.
Breitbart noted that Cooper was listed as the registrant of Clinton's private email server until Jan. 30, 2013, when control over the server was transferred to Denver-based Platte River Network. The server was re-registered to Perfect Privacy, LLC, a company "that takes over registrant duties and enters its own meaningless Florida contact information into domain databases to hide the true ownership after she left the State Department."

Cooper began working in the White House as an intern in 1999 then became a Clinton body man, carrying Bill Clinton's bags and answering his cell phone. He advanced to become a senior adviser to Bill Clinton and a fundraiser for the Clinton Foundation and the Clinton Global Initiative, as well as a senior adviser to Teneo, a corporate advisor fund established by Doug Band, another former body man for President Clinton.
Hillary violated law?
An email released as a result of a Judicial Watch FOIA request shows that on Oct. 28, 2009, Secretary Clinton, using her email account hrod17@clintonemail.com, copied Band and Cooper on a message regarding politics in the European Union and the U.K. that was supplied by former confident Sidney Blumenthal.
"I'm copying Doug and Justin who are traveling w Bill since he will be in Europe and may have some ideas about what could be done, and asking that they share it w him and then get back to you. If you have any other ideas I will let you know."
The email is important because it conflicts with a declaration by Hillary Clinton's attorney David Kendall to Rep. Trey Gowdy, R-S.C., the chairman of the Select Committee on Benghazi, that hrod17@clintonemail.com was not an email address that existed during Hillary Clinton's tenure as secretary of state. Kendall claimed she exclusively used the now-infamous HDR22@clintonemail.com account.
Judicial Watch also pointed out the email is important because in October 2009, Band and Cooper were key members of Bill Clinton's personal office and the Clinton Foundation. The email was aimed at promoting a Blumenthal scheme to make former British Prime Minister Tony Blair, the president of the European Council, an influential arm of the European Union, a close associate of Bill Clinton in Clinton Foundation activities, without concern that Secretary Clinton might be "secretly lobbying for a result in a foreign election."
The Nov. 6, 2015, Judicial Watch press release continued, noting that within two years, however, Blair "would receive another plum post."  "Blair – along with Band, Cooper, Bill Clinton himself and many outgoing senior State Department officials – were put on the payroll of another Clinton-affiliated entity, Teneo Holdings."
A tale of two investigations
As WND reported March 1, former U.S. Attorney Joseph DiGenova explained there are two FBI investigations going on simultaneously, with the first addressing Hillary Clinton's private server and possible violations of the national security laws regarding the handling of classified information.
The second probe is what Justice Department prosecutors call an "official acts" investigation regarding a possible correlation between "official acts" performed by Hillary Clinton as secretary of state, her office and the State Department, andlarge donations made to the Clinton Foundation by countries, corporations and individuals.
"The second investigation is more complex, more document-oriented, more subpoena-oriented investigation, but it is clearly underway," diGenova said.
"The inspector general at the State Department has started a similar, parallel investigation to determine whether or not official acts were committed by Secretary of State Hillary Clinton and her staff in exchange for contributions to various Clinton Foundation initiatives," he added.
"The nexus between the 'official acts' and contributions to Clinton Foundation initiatives is becoming so clear and the evidence has convinced me that if the Justice Department has not already convened a grand jury, there is no doubt there's corruption within the Justice Department," he said.
Last September, WND reported that longtime aide Huma Abedin was the nexus between Secretary Clinton and various Clinton Foundation scandals. While a State Department employee, Abedin authored numerous emails that kept Hillary Clinton apprised of Clinton Foundation activities and in touch with key people in the Clinton sphere of influence. The recipients included Cooper and Band, who employed Abedin at Teneo while Abedin also held her State Department job as an aide to Secretary Clinton.
WND further reported emails transmitted via Clinton's private email server reveal Abedin continued to interact with individuals connected with Teneo and the Clinton Foundation, including Cooper and Band, even after she was deemed a "special government employee" in a part-time consultancy with the State Department in the summer of 2012, following her return from maternity leave.
Raised $400 million for Clinton Foundation
Cooper's biography posted at Decisions Sciences Security Solutions, a security firm specializing in the detection of radiological and nuclear threats, specifies Cooper helped raised more than $400 million to fund Clinton Foundation programs and to build the Clinton Presidential Center in Little Rock, Arkansas.
"[Justin Cooper] has played a crucial role in managing the development of the foundation into one of the most recognized global philanthropic brands fostering the development of new programs and building strong relationships with donors and trustees to support the work," the biography reads. "Cooper is also responsible for the management of the [Bill Clinton's] professional and personal relationships.
"In this capacity, he has traveled the world with the president participating in bilateral meetings with foreign dignitaries and advising him on his role in summits with world leaders, speaking engagements, fundraisers, conferences and other events — most notably, the president's transition from public to private life and his efforts working with former 'presidents' Bush in disaster recovery after the tsunami in South East Asia, hurricanes Katrina and Rita and the hurricanes and earthquake that devastated Haiti," the biography continues.
Peter Schweizer, in his book "Clinton Cash," devoted a chapter to Haiti in which he argued Bill Clinton's appointment as U.N. special envoy to the island nation in 2009positioned him to take personal financial advantage of aftermath of the 2010 earthquake.
http://www.wnd.com/2016/03/clinton-aide-could-prove-criminal-acts-in-hillary-probe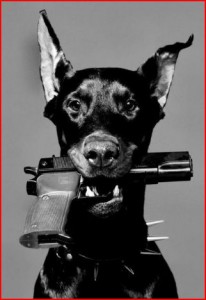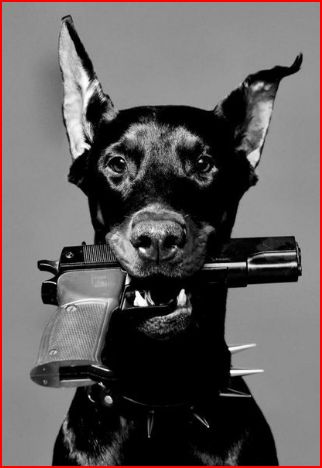 Spot Dog Loves to each Illuminati, Zionists, Satanists and Lying Media Whores.
Hillary Clinton email network a private intelligence operation
http://www.stewwebb.com/2016/04/04/hillary-clinton-email-network-private-intelligence-operation/
Hillary Clinton email servers Israeli Espionage Exposed
http://www.stewwebb.com/2016/04/05/hillary-clinton-email-servers-israeli-espionage-exposed/
Lesbian Jew Hillary Clinton her Devil Worshiping Emails
http://www.stewwebb.com/2016/04/01/lesbian-jew-hillary-clinton-devil-worshiping-emails/
HILLARY CLINTON THE CROOK!
http://www.stewwebb.com/2016/04/03/hillary-clinton-crook/
Hillary Clinton had several abortions kept Chelsea for political appearances
http://www.stewwebb.com/2016/03/29/hillary-clinton-several-abortions-kept-chelsea-political-appearances/
CLINTON NAMED AS LONGTIME SPOOK-CIA
http://www.stewwebb.com/2014/01/29/clinton-named-as-longtime-spook-cia/
Hillary Clinton a Lesbian Jew
http://www.stewwebb.com/2016/03/28/hillary-clinton-lesbian-jew/
Hillary Clinton likes killing people says Julian Assange
http://www.stewwebb.com/2016/03/28/hillary-clinton-likes-killing-people-says-julian-assange/
Hillary Clinton aided Donors Flight from Justice
http://www.stewwebb.com/2016/03/25/hillary-clinton-aided-donors-flight-justice/
Hillary Clinton Emails "Greater Israel" and the Yinon Plan
http://www.stewwebb.com/2016/03/25/hillary-clinton-emails-greater-israel-yinon-plan/
Hillary Clinton Email: Destroy Syria for Israel
http://www.stewwebb.com/2016/03/25/hillary-clinton-email-destroy-syria-for-israel/
Stew Webb Whistleblower Grand Jury Demand against Hillary Clinton Jeb Bush and others
http://www.stewwebb.com/2016/03/22/stew-webb-whistleblower-grand-jury-demand-against-hillary-clinton/
#HillaryClinton #StewWebb #Trending
Whistleblowers by Sarah McClendon White House Reporter 1992
http://www.stewwebb.com/2016/03/22/whistleblowers-sarah-mcclendon-white-house-reporter-1992/
Bill Ayers and Communist Party USA Protesting Donald Trump
http://www.stewwebb.com/2016/03/21/bill-ayers-and-communist-party-usa-protesting-donald-trump/
Hillary Clinton involved in Corruption says Donald Trump
http://www.stewwebb.com/2016/03/18/hillary-clinton-involved-in-corruption-says-donald-trump/
Hillary Clinton why she barking like a dog?
http://www.stewwebb.com/2016/03/17/hillary-clinton-why-she-barking-like-a-dog/
Hillary Clinton Narcotics Weapons Frauds Treason
http://www.stewwebb.com/2016/02/25/hillary-clinton-narcotics-weapons-frauds-treason/
Stew Webb Radio Network
Listen Live
US Intel Breaking News
http://www.stewwebb.com
Listen live by phone
712-775-8269
federalwhistleblower@gmail.com