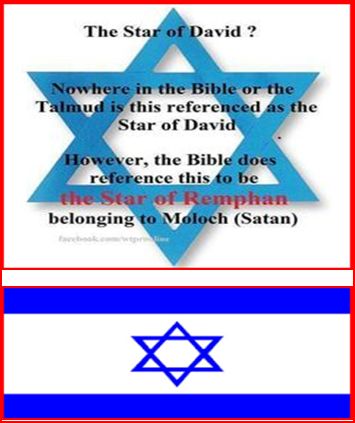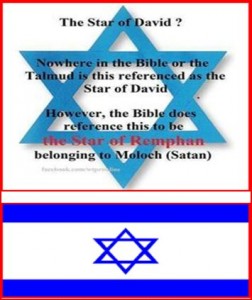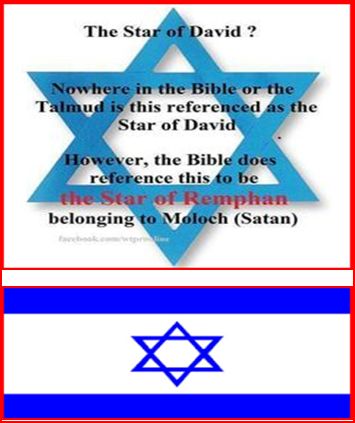 Lesbian Jew Hillary Clinton her Devil Worshiping Emails
By Stew Webb
Read the bottom of this email:
With fingers crossed, the old rabbit's foot out of the box in the attic, I will be sacrificing a chicken in the backyard to Moloch . . . Tri
Hillary Clinton is a known Lesbian, a Jew who is a known 5th Degree Witch.
The so called star of David is a Satanic Pentagram not the Star of David. King David had no Star this was made up in the 1600s by the Illuminati Jews.
The so called Star on the Israel flag is not a Star by the Satanic Pentagram. This is known as the Star of Remphan belonging to Moloch (Satan).
Hillary Clinton obviously liked to hire Lesbian's like her Lesbian Lover Huma Abedim (Former Congressman Anthony Weiner's wife) and Witch's or practicing Satanist also known as Luciferians.
You need to know who these Evil Politicians really are.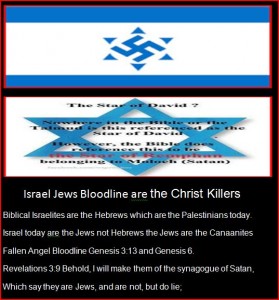 https://wikileaks.org/clinton-emails/emailid/14333
From: Cheryl Mills
To: Hillary Clinton Date: 2009-08-28 08:30
Subject: HONDURAS: MAYBE, MAYBE
UNCLASSIFIED U.S. Department of State Case No. F-2014-20439 Doc No. C05764911 Date: 07/31/2015 RELEASE IN PART B6 From: Mills, Cheryl D <MillsCD@state.gov> Sent: Saturday, August 29, 2009 8:30PM To: Subject:
Fw: Honduras: Maybe, maybe Fyi From: Kelly, Craig A To: Mills, Cheryl D; Abedin, Huma; Sullivan, Jacob 3 Cc: Smith, Daniel B; Macmanus, Joseph E Sent: Sat Aug 29 16:53:56 2009
Subject: Fw: Honduras: Maybe, maybe Attached is from Lew Amselem, our rep to OAS.
He gives a readout of his conversation today with Arias Accord negotiator Jon Biehl. Some nice comments about S from Biehi and Arias. I will forward another note from Hugo Llorens with similar message.
Best, ck From: Amselem, W Lewis To: Task Force Honduras; Otero, Maria Sent: Sat Aug 29 13:54:22 2009 Subject: Honduras: Maybe, maybe From: amseleM To: Amselem, W Lewis Sent: Sat Aug 29 13:51:00 2009
Subject: Biehi called a little after 1:30 pm to say the meeting with the de facto envoys had been abruptly cancelled — but for perhaps a positive reason.
Micheletti has asked about half the team to return to Tegucigalpa (Corrales stayed, as "he seeks to confirm that he will not lose his visa"). In the phone call he got from the de facto envoys as they headed for the airport, Biehl said he detected a positive attitude.
The envoys seemed confident they would get M to sign the SJ Accord. The envoys prmoised to call Biehi late this afternoon with the news from Honduras. If, if, if, if, the news is positive, Biehl and OAS Political Director Victor Rico will leave for Tegucigalpa tomorrow morning to meet Micheletti, make sure this is not another time-wasting tactic, and get something in writing from him that he agrees to the Accord and will sign it. Just before speaking to me, Biehl had spoken with Arias who expressed cautious optimisim that we might have a break-through.
Arias told Biehl to tell us, that if that happens the United States gets the credit.
Arias said the US has played the game exactly right, with the appropriate mix of carrots, sticks, toughness, unified message, even-handedness and, above all, good timing.
Arias said the Europeans have been calling him over the past two days, and have fallen into line with the US; the Swedes, as head of the EU, and have told him that they will take their cue from the US and will support US actions.
Arias, Biehi said, was extremely complimentary of the "great political instincts shown by Secretary Clinton." -1-4n
UNCLASSIFIED U.S. Department of State Case No. F-2014-20439 Doc No. C05764911 Date: 07/31/2015
With fingers crossed, the old rabbit's foot out of the box in the attic, I will be sacrificing a chicken in the backyard to Moloch . . . Tri
See Also US Diplomatic Cable Search
Related links about your Presidential Candidates:
I support Donald Trump– Stew Webb
Illuminati Media Lies Know Truth Donald Trump Wife Pictures
http://www.stewwebb.com/2016/04/01/illuminati-media-lies-know-truth-donald-trump-wife-pictures
Bill Ayers and Communist Party USA Protesting Donald Trump
http://www.stewwebb.com/2016/03/21/bill-ayers-and-communist-party-usa-protesting-donald-trump
Skull and Bones man Bill Clinton Scott Walker Jeb Bush Ted Cruz Revealed
Note: Scott Walker and Jeb Bush are cousins
http://www.stewwebb.com/2016/03/30/skull-bones-man-bill-clinton-scott-walker-jeb-bush-ted-cruz-revealed
Mitt Romney and Jeb Bush Conspire to Murder Donald Trump
http://www.stewwebb.com/2016/03/03/mitt-romney-jeb-bush-conspire-murder-donald-trump
Mitt Romney Tax Cheat Exposed
http://www.stewwebb.com/2016/03/02/mitt-romney-tax-cheat-exposed
Jeb Bush Murders Securities Frauds Scams
http://www.stewwebb.com/2016/02/13/jeb-bush-frauds-and-scams
Barbra Bush offering $100 Million for Donald Trump Death
http://www.stewwebb.com/2016/02/28/barbra-bush-offering-100-million-for-donald-trump-death
Ted Cruz Deceiver Father of North American Union
http://www.stewwebb.com/2016/03/02/ted-cruz-deceiver-zion-father-north-american-union
Ted Cruz Wife Hedi Cruz Former George Bush NSA Stooge
http://www.stewwebb.com/2016/02/28/ted-cruz-wife-former-george-w-bush-nsa-stooge
Anonymous Threat Ted Cruz Alleged Prostitution Secret
http://www.stewwebb.com/2016/03/30/anonymous-threat-ted-cruz-alleged-prostitution-secret
Ted Cruz Caught Cheating with 5 Secret Mistresses!
http://www.stewwebb.com/2016/03/25/ted-cruz-caught-cheating-with-5-secret-mistresses
Ted Cruz Mother Eleanor Darragh Birth Certificate in Question
http://www.stewwebb.com/2016/03/30/ted-cruz-mother-eleanor-darragh-birth-certificate-question
Lying John Kasich Violates Americans Second Amendment Rights
http://www.stewwebb.com/2016/03/25/lying-john-kasich-violates-americans-second-amendment-rights
Stew Webb Whistleblower Grand Jury Demand against Hillary Clinton Jeb Bush and others
http://www.stewwebb.com/2016/03/22/stew-webb-whistleblower-grand-jury-demand-against-hillary-clinton
Hillary Clinton Narcotics Weapons Frauds Treason
http://www.stewwebb.com/2016/02/25/hillary-clinton-narcotics-weapons-frauds-treason
Hillary Clinton had several abortions kept Chelsea for political appearances
http://www.stewwebb.com/2016/03/29/hillary-clinton-several-abortions-kept-chelsea-political-appearances
Hillary Clinton Lesbian Lover HumaA bedin Indicted
http://www.stewwebb.com/2016/03/02/hillary-clinton-lesbian-lover-huma-abedin-indicted
Ashley Williams To #Hillary Clinton I Am Not A Super Predator
http://www.stewwebb.com/2016/02/28/ashley-williams-to-hillary-clinton-i-am-not-a-super-predator
Hillary Clinton Racist
http://www.stewwebb.com/2016/02/25/hillary-clinton-racist
BILL CLINTON NAMED AS LONGTIME SPOOK – CIA
http://www.stewwebb.com/2014/01/29/clinton-named-as-longtime-spook-cia
Bill Clinton grants pardon for his drug offending brother
http://www.stewwebb.com/2016/03/29/bill-clinton-grants-pardon-drug-offending-brother
Biblical Israelite's are Hebrews which today are the Palestinians
http://www.stewwebb.com/2016/03/29/biblical-israelites-hebrews-today-palestinians
Hebrew vs Jew
http://www.stewwebb.com/2015/09/02/hebrew-vs-jew
AIPAC and Jack Abramoff Operated a Child Sex Blackmail Ring of the US Congress and Senate
http://www.stewwebb.com/2014/02/03/aipac-and-abramoff-operated-child-sex-blackmail-ring
US President Obama Admits US Trains ISIS
http://www.stewwebb.com/2015/09/02/obama-admits-us-trains-isis-july-2015
Stew Webb Radio Network
Listen Live
US Intel Breaking News
http://www.stewwebb.com
Listen live by phone
712-775-8269
federalwhistleblower@gmail.com