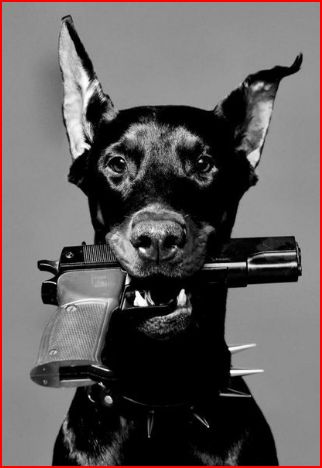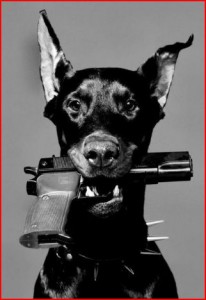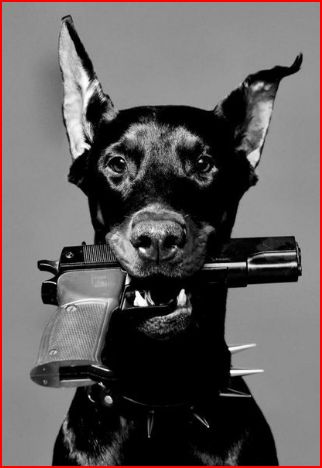 Spot Dog
Hillary Clinton email servers Israeli Espionage Exposed
By Stew Webb
If you have an internet site that exposes the Bush Millman Mizel Clinton Obama Satanic Organized Crime Syndicate you might want to block all these IP number related to Hillary Clinton's  email servers located in Denver, Colorado which has turned out to be Israeli Espionage against the American People.
I have been a target of many of the IPs for over 2 years.
Denver is the Hub of the Criminal Illuminati Zionist Crime Syndicate both AIPAC Directors and Bank Bail out Scamsters Larry Mizel and Norman Brownstein operate from Denver, Colorado.
Hillary Clinton's attorney James M. Lyons once served on the Board of Directors of Larry Mizel's MDC Holdings, Inc. NYSE:MDC .
Hillary Clinton email network a private intelligence operation
http://www.stewwebb.com/2016/04/04/hillary-clinton-email-network-private-intelligence-operation
Stew Webb Whistleblower Grand Jury Demand against Hillary Clinton Jeb Bush and others
http://www.stewwebb.com/2016/03/22/stew-webb-whistleblower-grand-jury-demand-against-hillary-clinton
FRAUDS ARE US AT MDC-NYSE The Denver Illuminati Zionist Connection
http://www.stewwebb.com/2013/08/17/frauds-are-us-at-mdc-nyse-the-denver-illuminati-zionist-connection
Hillary Clinton Narcotics Weapons Frauds Treason
http://www.stewwebb.com/2016/02/25/hillary-clinton-narcotics-weapons-frauds-treason
Hillary Clinton email servers
http://platteriver.com/
http://platteriver.com/ is a URI.
Domain Dossier will continue with platteriver.com.
Address lookup
canonical name platteriver.com.
aliases
addresses 104.131.241.168
Domain Whois record
Queried whois.internic.net with "dom platteriver.com"…
Domain Name: PLATTERIVER.COM
Registrar: REGISTER.COM, INC.
Sponsoring Registrar IANA ID: 9
Whois Server: whois.register.com
Referral URL: http://www.register.com
Name Server: DNS010.D.REGISTER.COM
Name Server: DNS021.C.REGISTER.COM
Name Server: DNS072.B.REGISTER.COM
Name Server: DNS205.A.REGISTER.COM
Status: clientTransferProhibited https://www.icann.org/epp#clientTransferProhibited
Updated Date: 20-oct-2013
Creation Date: 31-jul-2002
Expiration Date: 31-jul-2019
>>> Last update of whois database: Mon, 04 Apr 2016 16:27:09 GMT <<<
For more information on Whois status codes, please visit https://icann.org/epp
Queried whois.register.com with "platteriver.com"…
Domain Name: platteriver.com
Registry Domain ID: 88918620_DOMAIN_COM-VRSN
Registrar WHOIS Server: whois.register.com
Registrar URL: http://www.register.com
Updated Date: 2002-07-31T04:00:00Z
Creation Date: 2002-07-31T22:10:36Z
Registrar Registration Expiration Date: 2019-07-31T22:10:36Z
Registrar: Register.com, Inc.
Registrar IANA ID: 9
Registrar Abuse Contact Email: abuse@web.com
Registrar Abuse Contact Phone: +1.8773812449
Reseller:
Domain Status: clientTransferProhibited http://icann.org/epp#clientTransferProhibited
Registry Registrant ID:
Registrant Name: PERFECT PRIVACY, LLC
Registrant Organization:
Registrant Street: 12808 Gran Bay Pkwy West
Registrant City: Jacksonville
Registrant State/Province: FL
Registrant Postal Code: 32258
Registrant Country: US
Registrant Phone: +1.9027492701
Registrant Phone Ext.:
Registrant Fax:
Registrant Fax Ext.:
Registrant Email: c0c7d1bf0a28fd0a7e90203c92174749@domaindiscreet.com
Registry Admin ID:
Admin Name: PERFECT PRIVACY, LLC
Admin Organization:
Admin Street: 12808 Gran Bay Pkwy West
Admin City: Jacksonville
Admin State/Province: FL
Admin Postal Code: 32258
Admin Country: US
Admin Phone: +1.9027492701
Admin Phone Ext.:
Admin Fax:
Admin Fax Ext.:
Admin Email: c0c7d1bd0a28fd0a612f4ff2a32769de@domaindiscreet.com
Registry Tech ID:
Tech Name: PERFECT PRIVACY, LLC
Tech Organization:
Tech Street: 12808 Gran Bay Pkwy West
Tech City: Jacksonville
Tech State/Province: FL
Tech Postal Code: 32258
Tech Country: US
Tech Phone: +1.9027492701
Tech Phone Ext.:
Tech Fax:
Tech Fax Ext.:
Tech Email: c0c7d1c00a28fd0a08595800d630a308@domaindiscreet.com
Name Server: dns010.d.register.com
Name Server: dns072.b.register.com
Name Server: dns021.c.register.com
Name Server: dns205.a.register.com
DNSSEC: Unsigned
URL of the ICANN WHOIS Data Problem Reporting System: http://wdprs.internic.net/
>>> Last update of WHOIS database: 2002-07-31T04:00:00Z <<<
Network Whois record
Queried whois.arin.net with "n 104.131.241.168″…
NetRange: 104.131.0.0 – 104.131.255.255
CIDR: 104.131.0.0/16
NetName: DIGITALOCEAN-9
NetHandle: NET-104-131-0-0-1
Parent: NET104 (NET-104-0-0-0-0)
NetType: Direct Allocation
OriginAS: AS46652, AS14061, AS393406, AS62567
Organization: Digital Ocean, Inc. (DO-13)
RegDate: 2014-06-02
Updated: 2014-06-02
Comment: http://www.digitalocean.com
Comment: Simple Cloud Hosting
Ref: https://whois.arin.net/rest/net/NET-104-131-0-0-1
OrgName: Digital Ocean, Inc.
OrgId: DO-13
Address: 101 Ave of the Americas
Address: 10th Floor
City: New York
StateProv: NY
PostalCode: 10013
Country: US
RegDate: 2012-05-14
Updated: 2016-01-26
Comment: http://www.digitalocean.com
Comment: Simple Cloud Hosting
Ref: https://whois.arin.net/rest/org/DO-13
OrgAbuseHandle: ABUSE5232-ARIN
OrgAbuseName: Abuse, DigitalOcean
OrgAbusePhone: +1-347-875-6044
OrgAbuseEmail: abuse@digitalocean.com
OrgAbuseRef: https://whois.arin.net/rest/poc/ABUSE5232-ARIN
OrgTechHandle: NOC32014-ARIN
OrgTechName: Network Operations Center
OrgTechPhone: +1-347-875-6044
OrgTechEmail: noc@digitalocean.com
OrgTechRef: https://whois.arin.net/rest/poc/NOC32014-ARIN
OrgNOCHandle: NOC32014-ARIN
OrgNOCName: Network Operations Center
OrgNOCPhone: +1-347-875-6044
OrgNOCEmail: noc@digitalocean.com
OrgNOCRef: https://whois.arin.net/rest/poc/NOC32014-ARIN
DNS records
DNS query for 168.241.131.104.in-addr.arpa returned an error from the server: NameError
name class type data time to live
platteriver.com IN NS dns205.a.register.com 86400s (1.00:00:00)
platteriver.com IN TXT v=spf1 include:_netblocks.mimecast.com ~all 86400s (1.00:00:00)
platteriver.com IN NS dns021.c.register.com 86400s (1.00:00:00)
platteriver.com IN MX
preference: 0
exchange: us-smtp-inbound-1.mimecast.com
86400s (1.00:00:00)
platteriver.com IN TXT google-site-verification=Z3oQUsaTGtS6FMKIbGzEAg8p7MHL1cDtW6wc38_7f3Y 86400s (1.00:00:00)
platteriver.com IN A 104.131.241.168 86400s (1.00:00:00)
platteriver.com IN NS dns072.b.register.com 86400s (1.00:00:00)
platteriver.com IN NS dns010.d.register.com 86400s (1.00:00:00)
platteriver.com IN SOA
server: dns205.a.register.com
email: root@register.com
serial: 200207432
refresh: 10800
retry: 3600
expire: 604800
minimum ttl: 86400
86400s (1.00:00:00)
platteriver.com IN MX
preference: 0
exchange: us-smtp-inbound-2.mimecast.com
86400s (1.00:00:00)
Traceroute
Tracing route to platteriver.com [104.131.241.168]…
hop rtt rtt rtt ip address fully qualified domain name
1 0 0 0 208.101.16.73 49.10.65d0.ip4.static.sl-reverse.com
2 0 0 0 66.228.118.157 ae11.dar02.sr01.dal01.networklayer.com
3 0 0 0 173.192.18.252 ae14.bbr01.eq01.dal03.networklayer.com
4 23 23 23 173.192.18.137 ae0.bbr01.eq01.chi01.networklayer.com
5 * * *
6 40 40 40 198.32.160.170 unassigned170.nyiix.net
7 40 41 40 192.241.164.254
8 44 44 44 104.131.241.168
Trace complete
— end —
log in | account info
CentralOps.net
Address lookup
canonical name dns010.d.register.com.
aliases
addresses 216.21.236.10
Domain Whois record
Queried whois.internic.net with "dom REGISTER.COM"…
Domain Name: REGISTER.COM
Registrar: REGISTER.COM, INC.
Sponsoring Registrar IANA ID: 9
Whois Server: whois.register.com
Referral URL: http://www.register.com
Name Server: NS1.REGISTER.COM
Name Server: NS2.REGISTER.COM
Name Server: NS3.REGISTER.COM
Name Server: NS4.REGISTER.COM
Status: clientDeleteProhibited https://www.icann.org/epp#clientDeleteProhibited
Status: clientTransferProhibited https://www.icann.org/epp#clientTransferProhibited
Status: clientUpdateProhibited https://www.icann.org/epp#clientUpdateProhibited
Status: serverDeleteProhibited https://www.icann.org/epp#serverDeleteProhibited
Status: serverTransferProhibited https://www.icann.org/epp#serverTransferProhibited
Status: serverUpdateProhibited https://www.icann.org/epp#serverUpdateProhibited
Updated Date: 22-apr-2014
Creation Date: 01-nov-1994
Expiration Date: 04-aug-2019
>>> Last update of whois database: Mon, 04 Apr 2016 17:11:24 GMT <<<
For more information on Whois status codes, please visit https://icann.org/epp
Queried whois.register.com with "REGISTER.COM"…
Domain Name: register.com
Registry Domain ID: 3441369_DOMAIN_COM-VRSN
Registrar WHOIS Server: whois.register.com
Registrar URL: http://www.register.com
Updated Date: 2009-08-26T04:00:00Z
Creation Date: 1994-11-01T05:00:00Z
Registrar Registration Expiration Date: 2019-08-04T04:00:00Z
Registrar: Register.com, Inc.
Registrar IANA ID: 9
Registrar Abuse Contact Email: abuse@web.com
Registrar Abuse Contact Phone: +1.8773812449
Reseller:
Domain Status: clientTransferProhibited http://icann.org/epp#clientTransferProhibited
Domain Status: clientUpdateProhibited http://icann.org/epp#clientUpdateProhibited
Domain Status: clientRenewProhibited http://icann.org/epp#clientRenewProhibited
Domain Status: clientDeleteProhibited http://icann.org/epp#clientDeleteProhibited
Registry Registrant ID:
Registrant Name: Domain Registrar
Registrant Organization: Register.Com, Inc.
Registrant Street: 575 8th Avenue
Registrant City: New York
Registrant State/Province: NY
Registrant Postal Code: 10018
Registrant Country: US
Registrant Phone: +1.9027492701
Registrant Phone Ext.:
Registrant Fax:
Registrant Fax Ext.:
Registrant Email: domainregistrar@register.com
Registry Admin ID:
Admin Name: Domain Registrar
Admin Organization: Register.Com, Inc.
Admin Street: 575 8th Avenue
Admin City: New York
Admin State/Province: NY
Admin Postal Code: 10018
Admin Country: US
Admin Phone: +1.9027492701
Admin Phone Ext.:
Admin Fax:
Admin Fax Ext.:
Admin Email: domainregistrar@register.com
Registry Tech ID:
Tech Name: Domain Registrar
Tech Organization: Register.Com, Inc.
Tech Street: 575 8th Avenue
Tech City: New York
Tech State/Province: NY
Tech Postal Code: 10018
Tech Country: US
Tech Phone: +1.9027492701
Tech Phone Ext.:
Tech Fax:
Tech Fax Ext.:
Tech Email: domainregistrar@register.com
Name Server: ns2.register.com
Name Server: ns3.register.com
Name Server: ns4.register.com
Name Server: ns1.register.com
DNSSEC: Unsigned
URL of the ICANN WHOIS Data Problem Reporting System: http://wdprs.internic.net/
>>> Last update of WHOIS database: 2009-08-26T04:00:00Z <<<
Network Whois record
Queried whois.arin.net with "n 216.21.236.10″…
NetRange: 216.21.224.0 – 216.21.239.255
CIDR: 216.21.224.0/20
NetName: RCOM-1BLK
NetHandle: NET-216-21-224-0-1
Parent: NET216 (NET-216-0-0-0-0)
NetType: Direct Allocation
OriginAS:
Organization: Register.com, Inc (REG)
RegDate: 2000-06-28
Updated: 2012-02-24
Comment: ADDRESSES WITHIN THIS BLOCK ARE NON-PORTABLE
Ref: https://whois.arin.net/rest/net/NET-216-21-224-0-1
OrgName: Register.com, Inc
OrgId: REG
Address: 12808 Gran Bay Parkway West
City: Jacksonville
StateProv: FL
PostalCode: 32258
Country: US
RegDate: 1999-09-08
Updated: 2014-07-01
Ref: https://whois.arin.net/rest/org/REG
OrgTechHandle: NETWO55-ARIN
OrgTechName: Network Engineering
OrgTechPhone: +1-904-680-6600
OrgTechEmail: neteng@web.com
OrgTechRef: https://whois.arin.net/rest/poc/NETWO55-ARIN
OrgAbuseHandle: CUSTO-ARIN
OrgAbuseName: Customer Service
OrgAbusePhone: +1-800-899-9724
OrgAbuseEmail: support@register.com
OrgAbuseRef: https://whois.arin.net/rest/poc/CUSTO-ARIN
OrgNOCHandle: NOC207-ARIN
OrgNOCName: Network Operations Center
OrgNOCPhone: +1-904-680-6600
OrgNOCEmail: ops@register.com
OrgNOCRef: https://whois.arin.net/rest/poc/NOC207-ARIN
DNS records
DNS query for 10.236.21.216.in-addr.arpa returned an error from the server: NameError
name class type data time to live
dns010.d.register.com IN A 216.21.236.10 600s (00:10:00)
register.com IN TXT v=spf1 ip4:209.17.115.0/24 ip4:209.237.134.0/24 ip4:64.69.208.0/24 ip4:64.69.212.0/24 ip4:64.69.218.0/24 ip4:74.200.28.190 ?all 60s (00:01:00)
register.com IN A 216.21.238.29 60s (00:01:00)
register.com IN NS ns1.register.com 60s (00:01:00)
register.com IN MX
preference: 10
exchange: mx-s.myregisteredsite.com
60s (00:01:00)
register.com IN NS ns2.register.com 60s (00:01:00)
register.com IN NS ns3.register.com 60s (00:01:00)
register.com IN NS ns4.register.com 60s (00:01:00)
register.com IN SOA
server: ns1.register.com
email: root@register.com
serial: 2016032901
refresh: 10800
retry: 3600
expire: 604800
minimum ttl: 60
60s (00:01:00)
10.236.21.216.in-addr.arpa IN PTR dns010.d.register.com 600s (00:10:00)
236.21.216.in-addr.arpa IN NS ns3.register.com 600s (00:10:00)
236.21.216.in-addr.arpa IN NS ns1.register.com 600s (00:10:00)
236.21.216.in-addr.arpa IN SOA
server: dns1.register.com
email: root@register.com
serial: 2007082300
refresh: 10800
retry: 3600
expire: 10800
minimum ttl: 600
600s (00:10:00)
236.21.216.in-addr.arpa IN NS ns2.register.com 600s (00:10:00)
236.21.216.in-addr.arpa IN NS ns4.register.com 600s (00:10:00)
Traceroute
Tracing route to dns010.d.register.com [216.21.236.10]…
hop rtt rtt rtt ip address fully qualified domain name
1 0 0 1 208.101.16.73 49.10.65d0.ip4.static.sl-reverse.com
2 0 0 0 66.228.118.157 ae11.dar02.sr01.dal01.networklayer.com
3 0 0 0 173.192.18.252 ae14.bbr01.eq01.dal03.networklayer.com
4 0 0 0 213.248.102.173 dls-bb1-link.telia.net
5 31 31 31 213.155.130.68 ash-bb4-link.telia.net
6 32 32 32 213.155.136.39 ash-b1-link.telia.net
7 32 32 32 62.115.32.2 defensenet-ic-302032-ash-b2.c.telia.net
8 * * *
9 32 32 32 107.162.0.123
10 * * *
11 51 51 51 64.69.216.26
12 * * *
13 * * *
14 * * *
15 * * *
Trace aborted
— end —
Address lookup
canonical name dns021.c.register.com.
aliases
addresses 216.21.235.21
Domain Whois record
Queried whois.internic.net with "dom REGISTER.COM"…
Domain Name: REGISTER.COM
Registrar: REGISTER.COM, INC.
Sponsoring Registrar IANA ID: 9
Whois Server: whois.register.com
Referral URL: http://www.register.com
Name Server: NS1.REGISTER.COM
Name Server: NS2.REGISTER.COM
Name Server: NS3.REGISTER.COM
Name Server: NS4.REGISTER.COM
Status: clientDeleteProhibited https://www.icann.org/epp#clientDeleteProhibited
Status: clientTransferProhibited https://www.icann.org/epp#clientTransferProhibited
Status: clientUpdateProhibited https://www.icann.org/epp#clientUpdateProhibited
Status: serverDeleteProhibited https://www.icann.org/epp#serverDeleteProhibited
Status: serverTransferProhibited https://www.icann.org/epp#serverTransferProhibited
Status: serverUpdateProhibited https://www.icann.org/epp#serverUpdateProhibited
Updated Date: 22-apr-2014
Creation Date: 01-nov-1994
Expiration Date: 04-aug-2019
>>> Last update of whois database: Mon, 04 Apr 2016 17:11:24 GMT <<<
For more information on Whois status codes, please visit https://icann.org/epp
Queried whois.register.com with "REGISTER.COM"…
Domain Name: register.com
Registry Domain ID: 3441369_DOMAIN_COM-VRSN
Registrar WHOIS Server: whois.register.com
Registrar URL: http://www.register.com
Updated Date: 2009-08-26T04:00:00Z
Creation Date: 1994-11-01T05:00:00Z
Registrar Registration Expiration Date: 2019-08-04T04:00:00Z
Registrar: Register.com, Inc.
Registrar IANA ID: 9
Registrar Abuse Contact Email: abuse@web.com
Registrar Abuse Contact Phone: +1.8773812449
Reseller:
Domain Status: clientTransferProhibited http://icann.org/epp#clientTransferProhibited
Domain Status: clientUpdateProhibited http://icann.org/epp#clientUpdateProhibited
Domain Status: clientRenewProhibited http://icann.org/epp#clientRenewProhibited
Domain Status: clientDeleteProhibited http://icann.org/epp#clientDeleteProhibited
Registry Registrant ID:
Registrant Name: Domain Registrar
Registrant Organization: Register.Com, Inc.
Registrant Street: 575 8th Avenue
Registrant City: New York
Registrant State/Province: NY
Registrant Postal Code: 10018
Registrant Country: US
Registrant Phone: +1.9027492701
Registrant Phone Ext.:
Registrant Fax:
Registrant Fax Ext.:
Registrant Email: domainregistrar@register.com
Registry Admin ID:
Admin Name: Domain Registrar
Admin Organization: Register.Com, Inc.
Admin Street: 575 8th Avenue
Admin City: New York
Admin State/Province: NY
Admin Postal Code: 10018
Admin Country: US
Admin Phone: +1.9027492701
Admin Phone Ext.:
Admin Fax:
Admin Fax Ext.:
Admin Email: domainregistrar@register.com
Registry Tech ID:
Tech Name: Domain Registrar
Tech Organization: Register.Com, Inc.
Tech Street: 575 8th Avenue
Tech City: New York
Tech State/Province: NY
Tech Postal Code: 10018
Tech Country: US
Tech Phone: +1.9027492701
Tech Phone Ext.:
Tech Fax:
Tech Fax Ext.:
Tech Email: domainregistrar@register.com
Name Server: ns2.register.com
Name Server: ns3.register.com
Name Server: ns4.register.com
Name Server: ns1.register.com
DNSSEC: Unsigned
URL of the ICANN WHOIS Data Problem Reporting System: http://wdprs.internic.net/
>>> Last update of WHOIS database: 2009-08-26T04:00:00Z <<<
Network Whois record
Queried whois.arin.net with "n 216.21.235.21″…
NetRange: 216.21.224.0 – 216.21.239.255
CIDR: 216.21.224.0/20
NetName: RCOM-1BLK
NetHandle: NET-216-21-224-0-1
Parent: NET216 (NET-216-0-0-0-0)
NetType: Direct Allocation
OriginAS:
Organization: Register.com, Inc (REG)
RegDate: 2000-06-28
Updated: 2012-02-24
Comment: ADDRESSES WITHIN THIS BLOCK ARE NON-PORTABLE
Ref: https://whois.arin.net/rest/net/NET-216-21-224-0-1
OrgName: Register.com, Inc
OrgId: REG
Address: 12808 Gran Bay Parkway West
City: Jacksonville
StateProv: FL
PostalCode: 32258
Country: US
RegDate: 1999-09-08
Updated: 2014-07-01
Ref: https://whois.arin.net/rest/org/REG
OrgAbuseHandle: CUSTO-ARIN
OrgAbuseName: Customer Service
OrgAbusePhone: +1-800-899-9724
OrgAbuseEmail: support@register.com
OrgAbuseRef: https://whois.arin.net/rest/poc/CUSTO-ARIN
OrgNOCHandle: NOC207-ARIN
OrgNOCName: Network Operations Center
OrgNOCPhone: +1-904-680-6600
OrgNOCEmail: ops@register.com
OrgNOCRef: https://whois.arin.net/rest/poc/NOC207-ARIN
OrgTechHandle: NETWO55-ARIN
OrgTechName: Network Engineering
OrgTechPhone: +1-904-680-6600
OrgTechEmail: neteng@web.com
OrgTechRef: https://whois.arin.net/rest/poc/NETWO55-ARIN
DNS records
DNS query for 21.235.21.216.in-addr.arpa returned an error from the server: NameError
name class type data time to live
dns021.c.register.com IN A 216.21.235.21 600s (00:10:00)
register.com IN NS ns2.register.com 60s (00:01:00)
register.com IN SOA
server: ns1.register.com
email: root@register.com
serial: 2016032901
refresh: 10800
retry: 3600
expire: 604800
minimum ttl: 60
60s (00:01:00)
register.com IN NS ns4.register.com 60s (00:01:00)
register.com IN A 216.21.238.29 60s (00:01:00)
register.com IN NS ns1.register.com 60s (00:01:00)
register.com IN TXT v=spf1 ip4:209.17.115.0/24 ip4:209.237.134.0/24 ip4:64.69.208.0/24 ip4:64.69.212.0/24 ip4:64.69.218.0/24 ip4:74.200.28.190 ?all 60s (00:01:00)
register.com IN MX
preference: 10
exchange: mx-s.myregisteredsite.com
60s (00:01:00)
register.com IN NS ns3.register.com 60s (00:01:00)
21.235.21.216.in-addr.arpa IN PTR dns021.c.register.com 600s (00:10:00)
235.21.216.in-addr.arpa IN SOA
server: dns1.register.com
email: root@register.com
serial: 2006040600
refresh: 10800
retry: 3600
expire: 10800
minimum ttl: 600
600s (00:10:00)
235.21.216.in-addr.arpa IN NS ns1.register.com 600s (00:10:00)
235.21.216.in-addr.arpa IN NS ns2.register.com 600s (00:10:00)
235.21.216.in-addr.arpa IN NS ns4.register.com 600s (00:10:00)
235.21.216.in-addr.arpa IN NS ns3.register.com 600s (00:10:00)
Traceroute
Tracing route to dns021.c.register.com [216.21.235.21]…
hop rtt rtt rtt ip address fully qualified domain name
1 0 0 0 208.101.16.73 49.10.65d0.ip4.static.sl-reverse.com
2 0 0 1 66.228.118.157 ae11.dar02.sr01.dal01.networklayer.com
3 1 0 0 173.192.18.252 ae14.bbr01.eq01.dal03.networklayer.com
4 0 0 0 213.248.102.173 dls-bb1-link.telia.net
5 33 33 33 62.115.137.44 ash-bb3-link.telia.net
6 32 32 32 62.115.113.211 ash-b1-link.telia.net
7 32 32 32 62.115.32.2 defensenet-ic-302032-ash-b2.c.telia.net
8 * * *
9 32 32 32 107.162.0.123
10 * * *
11 52 52 52 64.69.216.18
12 * * *
13 * * *
14 * * *
15 * * *
Trace aborted
— end —
Address lookup
canonical name defensenet-ic-302032-ash-b2.c.telia.net.
aliases
addresses 62.115.32.2
Domain Whois record
Queried whois.internic.net with "dom telia.net"…
Domain Name: TELIA.NET
Registrar: CSC CORPORATE DOMAINS, INC.
Sponsoring Registrar IANA ID: 299
Whois Server: whois.corporatedomains.com
Referral URL: http://www.cscglobal.com/global/web/csc/digital-brand-services.html
Name Server: DNS1.TELIA.COM
Name Server: DNS2.TELIA.COM
Name Server: DNS49.DE.TELIA.NET
Name Server: NS04.SAVVIS.NET
Status: clientTransferProhibited https://www.icann.org/epp#clientTransferProhibited
Status: serverDeleteProhibited https://www.icann.org/epp#serverDeleteProhibited
Status: serverTransferProhibited https://www.icann.org/epp#serverTransferProhibited
Status: serverUpdateProhibited https://www.icann.org/epp#serverUpdateProhibited
Updated Date: 05-aug-2015
Creation Date: 10-aug-1995
Expiration Date: 09-aug-2016
>>> Last update of whois database: Mon, 04 Apr 2016 20:40:02 GMT <<<
For more information on Whois status codes, please visit https://icann.org/epp
Queried whois.corporatedomains.com with "telia.net"…
Domain Name: telia.net
Registry Domain ID: 1883420_DOMAIN_NET-VRSN
Registrar WHOIS Server: whois.corporatedomains.com
Registrar URL: www.cscprotectsbrands.com
Updated Date: 2015-08-05T05:10:02Z
Creation Date: 1995-08-10T04:00:00Z
Registrar Registration Expiration Date: 2016-08-09T04:00:00Z
Registrar: CSC CORPORATE DOMAINS, INC.
Sponsoring Registrar IANA ID: 299
Registrar Abuse Contact Email: domainabuse@cscglobal.com
Registrar Abuse Contact Phone: +1.8887802723
Domain Status: serverTransferProhibited http://www.icann.org/epp#serverTransferProhibited
Domain Status: serverDeleteProhibited http://www.icann.org/epp#serverDeleteProhibited
Domain Status: clientTransferProhibited http://www.icann.org/epp#clientTransferProhibited
Domain Status: serverUpdateProhibited http://www.icann.org/epp#serverUpdateProhibited
Registry Registrant ID:
Registrant Name: Domain Manager
Registrant Organization: TeliaSonera AB
Registrant Street: Sturegatan 1
Registrant City: Stockholm
Registrant State/Province: .
Registrant Postal Code: SE-106 63
Registrant Country: SE
Registrant Phone: +46.850455000
Registrant Phone Ext:
Registrant Fax: +46.86114642
Registrant Fax Ext:
Registrant Email: domain-manager@teliasonera.com
Registry Admin ID:
Admin Name: Domain Manager
Admin Organization: TeliaSonera AB
Admin Street: Sturegatan 1
Admin City: Stockholm
Admin State/Province: .
Admin Postal Code: SE-106 63
Admin Country: SE
Admin Phone: +46.850455000
Admin Phone Ext:
Admin Fax: +46.86114642
Admin Fax Ext:
Admin Email: domain-manager@teliasonera.com
Registry Tech ID:
Tech Name: Registry Net
Tech Organization: TeliaSonera AB
Tech Street: Marbackagatan 11
Tech City: Stockholm
Tech State/Province: .
Tech Postal Code: SE-123 86
Tech Country: SE
Tech Phone: +46.84568930
Tech Phone Ext:
Tech Fax: +46.84568935
Tech Fax Ext:
Tech Email: dns@telia.net
Name Server: ns04.savvis.net
Name Server: dns2.telia.com
Name Server: dns1.telia.com
Name Server: dns49.de.telia.net
DNSSEC: unsigned
URL of the ICANN WHOIS Data Problem Reporting System: http://wdprs.internic.net/
>>> Last update of WHOIS database: 2015-08-05T05:10:02Z <<<
Network Whois record
Queried whois.ripe.net with "-B 62.115.32.2″…
% Information related to '62.115.32.0 – 62.115.32.255'
% Abuse contact for '62.115.32.0 – 62.115.32.255' is 'abuse@telia.com'
inetnum: 62.115.32.0 – 62.115.32.255
netname: TELIANET
descr: TeliaSonera International Carrier
descr: AS1299 Backbone
country: EU
admin-c: TR889-RIPE
tech-c: TR889-RIPE
status: ASSIGNED PA
notify: mntripe@telia.net
mnt-domains: TELIANET-LIR
mnt-by: TELIANET-LIR
mnt-lower: TELIANET-LIR
mnt-routes: TELIANET-RR
created: 2007-01-30T16:05:46Z
last-modified: 2007-01-30T16:05:46Z
source: RIPE
role: TeliaNet Registry
address: TeliaSonera AB
address: Marbackagatan 11
address: SE-123 86 Farsta
address: Sweden
address: ********************************
address: Abuse and intrusion reports should
address: be sent to: abuse@telia.com
address: ********************************
abuse-mailbox: abuse@telia.com
fax-no: +46 8 6047006
e-mail: registry@telia.net
e-mail: dns@telia.net
e-mail: backbone@telia.net
admin-c: EVAO
tech-c: IC106-RIPE
tech-c: ACA-RIPE
tech-c: JS7984-RIPE
tech-c: EVAO
tech-c: PJ2540-RIPE
tech-c: LS483-RIPE
tech-c: PB8229-RIPE
tech-c: AS32219-RIPE
nic-hdl: TR889-RIPE
notify: mntripe@telia.net
mnt-by: TELIANET-LIR
created: 2002-08-21T12:58:15Z
last-modified: 2014-03-28T08:27:38Z
source: RIPE
% Information related to '62.115.0.0/16AS1299'
route: 62.115.0.0/16
descr: TELIANET-BLK
origin: AS1299
mnt-by: TELIANET-RR
created: 2003-09-23T07:53:02Z
last-modified: 2003-09-23T07:53:02Z
source: RIPE
% This query was served by the RIPE Database Query Service version 1.86 (DB-3)
DNS records
name class type data time to live
defensenet-ic-302032-ash-b2.c.telia.net IN A 62.115.32.2 3600s (01:00:00)
defensenet-ic-302032-ash-b2.c.telia.net IN AAAA 2001:2000:3080:784::2 3600s (01:00:00)
c.telia.net IN SOA
server: dns1.telia.com
email: backbone@telia.net
serial: 2016040403
refresh: 10800
retry: 3600
expire: 604800
minimum ttl: 3600
3600s (01:00:00)
c.telia.net IN NS dns1.telia.com 3600s (01:00:00)
c.telia.net IN NS dns2.telia.com 3600s (01:00:00)
c.telia.net IN NS dns49.de.telia.net 3600s (01:00:00)
telia.net IN SOA
server: dns1.telia.com
email: backbone@telia.net
serial: 2016040402
refresh: 10800
retry: 3600
expire: 604800
minimum ttl: 3600
300s (00:05:00)
telia.net IN TXT v=spf1 ip4:194.237.170.0/24 ip4:195.198.164.0/24 ip4:62.20.126.0/24 include:_spf-a.telia.net include:_spf-b.telia.net ~all 300s (00:05:00)
telia.net IN MX
preference: 10
exchange: mail.telia.net
300s (00:05:00)
telia.net IN NS dns49.de.telia.net 300s (00:05:00)
telia.net IN NS ns04.savvis.net 300s (00:05:00)
telia.net IN NS dns1.telia.com 300s (00:05:00)
telia.net IN NS dns2.telia.com 300s (00:05:00)
telia.net IN NAPTR
order: 50
preference: 50
flags: s
flags: SIP+D2T
flags:
replacement: _sip._tcp.telia.net
300s (00:05:00)
telia.net IN NAPTR
order: 90
preference: 50
flags: s
flags: SIP+D2U
flags:
replacement: _sip._udp.telia.net
300s (00:05:00)
2.32.115.62.in-addr.arpa IN PTR defensenet-ic-302032-ash-b2.c.telia.net 3600s (01:00:00)
32.115.62.in-addr.arpa IN NS dns2.telia.com 3600s (01:00:00)
32.115.62.in-addr.arpa IN NS dns1.telia.com 3600s (01:00:00)
32.115.62.in-addr.arpa IN SOA
server: dns1.telia.com
email: dns@telia.net
serial: 2015122800
refresh: 10800
retry: 3600
expire: 604800
minimum ttl: 3600
3600s (01:00:00)
Traceroute
Tracing route to defensenet-ic-302032-ash-b2.c.telia.net [62.115.32.2]…
hop rtt rtt rtt ip address fully qualified domain name
1 0 0 0 208.101.16.73 49.10.65d0.ip4.static.sl-reverse.com
2 0 0 0 66.228.118.157 ae11.dar02.sr01.dal01.networklayer.com
3 0 0 0 173.192.18.252 ae14.bbr01.eq01.dal03.networklayer.com
4 0 0 0 213.248.102.173 dls-bb1-link.telia.net
5 32 32 32 62.115.137.46 ash-bb4-link.telia.net
6 32 32 32 62.115.113.217 ash-b1-link.telia.net
7 32 32 32 62.115.32.2 defensenet-ic-302032-ash-b2.c.telia.net
Trace complete
— end —
Address lookup
canonical name mail.telia.net.
aliases
addresses 81.236.57.10
Domain Whois record
Queried whois.internic.net with "dom telia.net"…
Domain Name: TELIA.NET
Registrar: CSC CORPORATE DOMAINS, INC.
Sponsoring Registrar IANA ID: 299
Whois Server: whois.corporatedomains.com
Referral URL: http://www.cscglobal.com/global/web/csc/digital-brand-services.html
Name Server: DNS1.TELIA.COM
Name Server: DNS2.TELIA.COM
Name Server: DNS49.DE.TELIA.NET
Name Server: NS04.SAVVIS.NET
Status: clientTransferProhibited https://www.icann.org/epp#clientTransferProhibited
Status: serverDeleteProhibited https://www.icann.org/epp#serverDeleteProhibited
Status: serverTransferProhibited https://www.icann.org/epp#serverTransferProhibited
Status: serverUpdateProhibited https://www.icann.org/epp#serverUpdateProhibited
Updated Date: 05-aug-2015
Creation Date: 10-aug-1995
Expiration Date: 09-aug-2016
>>> Last update of whois database: Mon, 04 Apr 2016 20:40:02 GMT <<<
For more information on Whois status codes, please visit https://icann.org/epp
Queried whois.corporatedomains.com with "telia.net"…
Domain Name: telia.net
Registry Domain ID: 1883420_DOMAIN_NET-VRSN
Registrar WHOIS Server: whois.corporatedomains.com
Registrar URL: www.cscprotectsbrands.com
Updated Date: 2015-08-05T05:10:02Z
Creation Date: 1995-08-10T04:00:00Z
Registrar Registration Expiration Date: 2016-08-09T04:00:00Z
Registrar: CSC CORPORATE DOMAINS, INC.
Sponsoring Registrar IANA ID: 299
Registrar Abuse Contact Email: domainabuse@cscglobal.com
Registrar Abuse Contact Phone: +1.8887802723
Domain Status: serverTransferProhibited http://www.icann.org/epp#serverTransferProhibited
Domain Status: serverDeleteProhibited http://www.icann.org/epp#serverDeleteProhibited
Domain Status: clientTransferProhibited http://www.icann.org/epp#clientTransferProhibited
Domain Status: serverUpdateProhibited http://www.icann.org/epp#serverUpdateProhibited
Registry Registrant ID:
Registrant Name: Domain Manager
Registrant Organization: TeliaSonera AB
Registrant Street: Sturegatan 1
Registrant City: Stockholm
Registrant State/Province: .
Registrant Postal Code: SE-106 63
Registrant Country: SE
Registrant Phone: +46.850455000
Registrant Phone Ext:
Registrant Fax: +46.86114642
Registrant Fax Ext:
Registrant Email: domain-manager@teliasonera.com
Registry Admin ID:
Admin Name: Domain Manager
Admin Organization: TeliaSonera AB
Admin Street: Sturegatan 1
Admin City: Stockholm
Admin State/Province: .
Admin Postal Code: SE-106 63
Admin Country: SE
Admin Phone: +46.850455000
Admin Phone Ext:
Admin Fax: +46.86114642
Admin Fax Ext:
Admin Email: domain-manager@teliasonera.com
Registry Tech ID:
Tech Name: Registry Net
Tech Organization: TeliaSonera AB
Tech Street: Marbackagatan 11
Tech City: Stockholm
Tech State/Province: .
Tech Postal Code: SE-123 86
Tech Country: SE
Tech Phone: +46.84568930
Tech Phone Ext:
Tech Fax: +46.84568935
Tech Fax Ext:
Tech Email: dns@telia.net
Name Server: ns04.savvis.net
Name Server: dns2.telia.com
Name Server: dns1.telia.com
Name Server: dns49.de.telia.net
DNSSEC: unsigned
URL of the ICANN WHOIS Data Problem Reporting System: http://wdprs.internic.net/
>>> Last update of WHOIS database: 2015-08-05T05:10:02Z <<<
Network Whois record
Queried whois.ripe.net with "-B 81.236.57.10″…
% Information related to '81.224.0.0 – 81.236.255.255'
% Abuse contact for '81.224.0.0 – 81.236.255.255' is 'abuse@telia.com'
inetnum: 81.224.0.0 – 81.236.255.255
netname: TELIANET
descr: Telia Network Services
descr: ISP
country: SE
admin-c: TR889-RIPE
tech-c: TR889-RIPE
remarks: ********************************
remarks: Abuse and intrusion reports should
remarks: be sent to: abuse@skanova.net
remarks: ********************************
status: ASSIGNED PA
notify: backbone@telia.net
mnt-domains: TELIANET-LIR
mnt-by: TELIANET-LIR
mnt-lower: TELIANET-LIR
mnt-routes: TELIANET-RR
created: 2005-04-18T14:43:34Z
last-modified: 2011-02-08T15:17:35Z
source: RIPE
role: TeliaNet Registry
address: TeliaSonera AB
address: Marbackagatan 11
address: SE-123 86 Farsta
address: Sweden
address: ********************************
address: Abuse and intrusion reports should
address: be sent to: abuse@telia.com
address: ********************************
abuse-mailbox: abuse@telia.com
fax-no: +46 8 6047006
e-mail: registry@telia.net
e-mail: dns@telia.net
e-mail: backbone@telia.net
admin-c: EVAO
tech-c: IC106-RIPE
tech-c: ACA-RIPE
tech-c: JS7984-RIPE
tech-c: EVAO
tech-c: PJ2540-RIPE
tech-c: LS483-RIPE
tech-c: PB8229-RIPE
tech-c: AS32219-RIPE
nic-hdl: TR889-RIPE
notify: mntripe@telia.net
mnt-by: TELIANET-LIR
created: 2002-08-21T12:58:15Z
last-modified: 2014-03-28T08:27:38Z
source: RIPE
% Information related to '81.224.0.0/12AS3301'
route: 81.224.0.0/12
descr: TELIANET-BLK
origin: AS3301
mnt-by: TELIANET-RR
created: 2002-10-09T08:17:11Z
last-modified: 2003-06-26T07:56:58Z
source: RIPE
% This query was served by the RIPE Database Query Service version 1.86 (DB-3)
DNS records
name class type data time to live
mail.telia.net IN A 81.236.57.10 300s (00:05:00)
telia.net IN SOA
server: dns1.telia.com
email: backbone@telia.net
serial: 2016040402
refresh: 10800
retry: 3600
expire: 604800
minimum ttl: 3600
300s (00:05:00)
telia.net IN TXT v=spf1 ip4:194.237.170.0/24 ip4:195.198.164.0/24 ip4:62.20.126.0/24 include:_spf-a.telia.net include:_spf-b.telia.net ~all 300s (00:05:00)
telia.net IN MX
preference: 10
exchange: mail.telia.net
300s (00:05:00)
telia.net IN NS dns49.de.telia.net 300s (00:05:00)
telia.net IN NS dns1.telia.com 300s (00:05:00)
telia.net IN NS ns04.savvis.net 300s (00:05:00)
telia.net IN NS dns2.telia.com 300s (00:05:00)
telia.net IN NAPTR
order: 90
preference: 50
flags: s
flags: SIP+D2U
flags:
replacement: _sip._udp.telia.net
300s (00:05:00)
telia.net IN NAPTR
order: 50
preference: 50
flags: s
flags: SIP+D2T
flags:
replacement: _sip._tcp.telia.net
300s (00:05:00)
10.57.236.81.in-addr.arpa IN PTR maila.telia.net 86400s (1.00:00:00)
57.236.81.in-addr.arpa IN SOA
server: dns.ddc.teliasonera.net
email: hostmaster@sonera.fi
serial: 2016040415
refresh: 28800
retry: 7200
expire: 604800
minimum ttl: 86400
86400s (1.00:00:00)
57.236.81.in-addr.arpa IN NS ns1-swe.global.sonera.se 86400s (1.00:00:00)
57.236.81.in-addr.arpa IN NS ns2-usa.global.sonera.net 86400s (1.00:00:00)
57.236.81.in-addr.arpa IN NS ns1-fin.global.sonera.fi 86400s (1.00:00:00)
57.236.81.in-addr.arpa IN NS ns2-fin.global.sonera.fi 86400s (1.00:00:00)
Traceroute
Tracing route to mail.telia.net [81.236.57.10]…
hop rtt rtt rtt ip address fully qualified domain name
1 0 0 0 208.101.16.73 49.10.65d0.ip4.static.sl-reverse.com
2 2 2 2 66.228.118.157 ae11.dar02.sr01.dal01.networklayer.com
3 0 0 0 173.192.18.252 ae14.bbr01.eq01.dal03.networklayer.com
4 0 0 0 213.248.102.173 dls-bb1-link.telia.net
5 104 49 104 62.115.137.50 nyk-bb2-link.telia.net
6 133 133 133 80.91.249.28 kbn-bb4-link.telia.net
7 132 132 132 62.115.142.211 kbn-b3-link.telia.net
8 130 130 130 62.115.139.77 m-b-peer4-link.telia.net
9 131 131 131 81.228.85.68 ld-h-c3-link.se.telia.net
10 143 143 143 81.228.75.246 hy-c2-link.se.telia.net
11 139 139 139 81.228.73.136 hdn-r-d2-link.se.telia.net
12 140 139 139 81.228.93.183 hdn-r-a12-link.se.telia.net
13 139 139 139 90.228.166.164
14 143 142 142 81.224.167.228
15 * * *
16 * * *
17 * * *
18 * * *
Trace aborted
— end —
Address lookup
canonical name dns072.b.register.com.
aliases
addresses 216.21.232.72
Domain Whois record
Queried whois.internic.net with "dom REGISTER.COM"…
Domain Name: REGISTER.COM
Registrar: REGISTER.COM, INC.
Sponsoring Registrar IANA ID: 9
Whois Server: whois.register.com
Referral URL: http://www.register.com
Name Server: NS1.REGISTER.COM
Name Server: NS2.REGISTER.COM
Name Server: NS3.REGISTER.COM
Name Server: NS4.REGISTER.COM
Status: clientDeleteProhibited https://www.icann.org/epp#clientDeleteProhibited
Status: clientTransferProhibited https://www.icann.org/epp#clientTransferProhibited
Status: clientUpdateProhibited https://www.icann.org/epp#clientUpdateProhibited
Status: serverDeleteProhibited https://www.icann.org/epp#serverDeleteProhibited
Status: serverTransferProhibited https://www.icann.org/epp#serverTransferProhibited
Status: serverUpdateProhibited https://www.icann.org/epp#serverUpdateProhibited
Updated Date: 22-apr-2014
Creation Date: 01-nov-1994
Expiration Date: 04-aug-2019
>>> Last update of whois database: Mon, 04 Apr 2016 17:11:24 GMT <<<
For more information on Whois status codes, please visit https://icann.org/epp
Queried whois.register.com with "REGISTER.COM"…
Domain Name: register.com
Registry Domain ID: 3441369_DOMAIN_COM-VRSN
Registrar WHOIS Server: whois.register.com
Registrar URL: http://www.register.com
Updated Date: 2009-08-26T04:00:00Z
Creation Date: 1994-11-01T05:00:00Z
Registrar Registration Expiration Date: 2019-08-04T04:00:00Z
Registrar: Register.com, Inc.
Registrar IANA ID: 9
Registrar Abuse Contact Email: abuse@web.com
Registrar Abuse Contact Phone: +1.8773812449
Reseller:
Domain Status: clientTransferProhibited http://icann.org/epp#clientTransferProhibited
Domain Status: clientUpdateProhibited http://icann.org/epp#clientUpdateProhibited
Domain Status: clientRenewProhibited http://icann.org/epp#clientRenewProhibited
Domain Status: clientDeleteProhibited http://icann.org/epp#clientDeleteProhibited
Registry Registrant ID:
Registrant Name: Domain Registrar
Registrant Organization: Register.Com, Inc.
Registrant Street: 575 8th Avenue
Registrant City: New York
Registrant State/Province: NY
Registrant Postal Code: 10018
Registrant Country: US
Registrant Phone: +1.9027492701
Registrant Phone Ext.:
Registrant Fax:
Registrant Fax Ext.:
Registrant Email: domainregistrar@register.com
Registry Admin ID:
Admin Name: Domain Registrar
Admin Organization: Register.Com, Inc.
Admin Street: 575 8th Avenue
Admin City: New York
Admin State/Province: NY
Admin Postal Code: 10018
Admin Country: US
Admin Phone: +1.9027492701
Admin Phone Ext.:
Admin Fax:
Admin Fax Ext.:
Admin Email: domainregistrar@register.com
Registry Tech ID:
Tech Name: Domain Registrar
Tech Organization: Register.Com, Inc.
Tech Street: 575 8th Avenue
Tech City: New York
Tech State/Province: NY
Tech Postal Code: 10018
Tech Country: US
Tech Phone: +1.9027492701
Tech Phone Ext.:
Tech Fax:
Tech Fax Ext.:
Tech Email: domainregistrar@register.com
Name Server: ns2.register.com
Name Server: ns3.register.com
Name Server: ns4.register.com
Name Server: ns1.register.com
DNSSEC: Unsigned
URL of the ICANN WHOIS Data Problem Reporting System: http://wdprs.internic.net/
>>> Last update of WHOIS database: 2009-08-26T04:00:00Z <<<
Network Whois record
Queried whois.arin.net with "n 216.21.232.72″…
NetRange: 216.21.224.0 – 216.21.239.255
CIDR: 216.21.224.0/20
NetName: RCOM-1BLK
NetHandle: NET-216-21-224-0-1
Parent: NET216 (NET-216-0-0-0-0)
NetType: Direct Allocation
OriginAS:
Organization: Register.com, Inc (REG)
RegDate: 2000-06-28
Updated: 2012-02-24
Comment: ADDRESSES WITHIN THIS BLOCK ARE NON-PORTABLE
Ref: https://whois.arin.net/rest/net/NET-216-21-224-0-1
OrgName: Register.com, Inc
OrgId: REG
Address: 12808 Gran Bay Parkway West
City: Jacksonville
StateProv: FL
PostalCode: 32258
Country: US
RegDate: 1999-09-08
Updated: 2014-07-01
Ref: https://whois.arin.net/rest/org/REG
OrgTechHandle: NETWO55-ARIN
OrgTechName: Network Engineering
OrgTechPhone: +1-904-680-6600
OrgTechEmail: neteng@web.com
OrgTechRef: https://whois.arin.net/rest/poc/NETWO55-ARIN
OrgAbuseHandle: CUSTO-ARIN
OrgAbuseName: Customer Service
OrgAbusePhone: +1-800-899-9724
OrgAbuseEmail: support@register.com
OrgAbuseRef: https://whois.arin.net/rest/poc/CUSTO-ARIN
OrgNOCHandle: NOC207-ARIN
OrgNOCName: Network Operations Center
OrgNOCPhone: +1-904-680-6600
OrgNOCEmail: ops@register.com
OrgNOCRef: https://whois.arin.net/rest/poc/NOC207-ARIN
DNS records
DNS query for 72.232.21.216.in-addr.arpa returned an error from the server: NameError
name class type data time to live
dns072.b.register.com IN A 216.21.232.72 600s (00:10:00)
register.com IN NS ns2.register.com 60s (00:01:00)
register.com IN NS ns4.register.com 60s (00:01:00)
register.com IN NS ns3.register.com 60s (00:01:00)
register.com IN A 216.21.238.29 60s (00:01:00)
register.com IN NS ns1.register.com 60s (00:01:00)
register.com IN MX
preference: 10
exchange: mx-s.myregisteredsite.com
60s (00:01:00)
register.com IN TXT v=spf1 ip4:209.17.115.0/24 ip4:209.237.134.0/24 ip4:64.69.208.0/24 ip4:64.69.212.0/24 ip4:64.69.218.0/24 ip4:74.200.28.190 ?all 60s (00:01:00)
register.com IN SOA
server: ns1.register.com
email: root@register.com
serial: 2016032901
refresh: 10800
retry: 3600
expire: 604800
minimum ttl: 60
60s (00:01:00)
72.232.21.216.in-addr.arpa IN PTR dns072.b.register.com 600s (00:10:00)
232.21.216.in-addr.arpa IN NS ns4.register.com 600s (00:10:00)
232.21.216.in-addr.arpa IN SOA
server: dns1.register.com
email: root@register.com
serial: 2006040600
refresh: 10800
retry: 3600
expire: 10800
minimum ttl: 600
600s (00:10:00)
232.21.216.in-addr.arpa IN NS ns2.register.com 600s (00:10:00)
232.21.216.in-addr.arpa IN NS ns3.register.com 600s (00:10:00)
232.21.216.in-addr.arpa IN NS ns1.register.com 600s (00:10:00)
Traceroute
Tracing route to dns072.b.register.com [216.21.232.72]…
hop rtt rtt rtt ip address fully qualified domain name
1 0 0 0 208.101.16.73 49.10.65d0.ip4.static.sl-reverse.com
2 0 0 0 66.228.118.153 ae11.dar01.sr01.dal01.networklayer.com
3 0 0 0 173.192.18.254 ae14.bbr02.eq01.dal03.networklayer.com
4 0 0 0 80.239.195.177 dls-bb1-link.telia.net
5 34 34 34 80.91.252.121 ash-bb3-link.telia.net
6 32 32 32 213.155.130.86 ash-b1-link.telia.net
7 32 32 32 62.115.32.2 defensenet-ic-302032-ash-b2.c.telia.net
8 * * *
9 32 32 32 107.162.0.123
10 * * *
11 51 51 51 64.69.216.22
12 * * *
13 * * *
14 * * *
15 * * *
Trace aborted
— end —
Address lookup
canonical name dns205.a.register.com.
aliases
addresses 216.21.231.205
Domain Whois record
Queried whois.internic.net with "dom REGISTER.COM"…
Domain Name: REGISTER.COM
Registrar: REGISTER.COM, INC.
Sponsoring Registrar IANA ID: 9
Whois Server: whois.register.com
Referral URL: http://www.register.com
Name Server: NS1.REGISTER.COM
Name Server: NS2.REGISTER.COM
Name Server: NS3.REGISTER.COM
Name Server: NS4.REGISTER.COM
Status: clientDeleteProhibited https://www.icann.org/epp#clientDeleteProhibited
Status: clientTransferProhibited https://www.icann.org/epp#clientTransferProhibited
Status: clientUpdateProhibited https://www.icann.org/epp#clientUpdateProhibited
Status: serverDeleteProhibited https://www.icann.org/epp#serverDeleteProhibited
Status: serverTransferProhibited https://www.icann.org/epp#serverTransferProhibited
Status: serverUpdateProhibited https://www.icann.org/epp#serverUpdateProhibited
Updated Date: 22-apr-2014
Creation Date: 01-nov-1994
Expiration Date: 04-aug-2019
>>> Last update of whois database: Mon, 04 Apr 2016 17:11:24 GMT <<<
For more information on Whois status codes, please visit https://icann.org/epp
Queried whois.register.com with "REGISTER.COM"…
Domain Name: register.com
Registry Domain ID: 3441369_DOMAIN_COM-VRSN
Registrar WHOIS Server: whois.register.com
Registrar URL: http://www.register.com
Updated Date: 2009-08-26T04:00:00Z
Creation Date: 1994-11-01T05:00:00Z
Registrar Registration Expiration Date: 2019-08-04T04:00:00Z
Registrar: Register.com, Inc.
Registrar IANA ID: 9
Registrar Abuse Contact Email: abuse@web.com
Registrar Abuse Contact Phone: +1.8773812449
Reseller:
Domain Status: clientTransferProhibited http://icann.org/epp#clientTransferProhibited
Domain Status: clientUpdateProhibited http://icann.org/epp#clientUpdateProhibited
Domain Status: clientRenewProhibited http://icann.org/epp#clientRenewProhibited
Domain Status: clientDeleteProhibited http://icann.org/epp#clientDeleteProhibited
Registry Registrant ID:
Registrant Name: Domain Registrar
Registrant Organization: Register.Com, Inc.
Registrant Street: 575 8th Avenue
Registrant City: New York
Registrant State/Province: NY
Registrant Postal Code: 10018
Registrant Country: US
Registrant Phone: +1.9027492701
Registrant Phone Ext.:
Registrant Fax:
Registrant Fax Ext.:
Registrant Email: domainregistrar@register.com
Registry Admin ID:
Admin Name: Domain Registrar
Admin Organization: Register.Com, Inc.
Admin Street: 575 8th Avenue
Admin City: New York
Admin State/Province: NY
Admin Postal Code: 10018
Admin Country: US
Admin Phone: +1.9027492701
Admin Phone Ext.:
Admin Fax:
Admin Fax Ext.:
Admin Email: domainregistrar@register.com
Registry Tech ID:
Tech Name: Domain Registrar
Tech Organization: Register.Com, Inc.
Tech Street: 575 8th Avenue
Tech City: New York
Tech State/Province: NY
Tech Postal Code: 10018
Tech Country: US
Tech Phone: +1.9027492701
Tech Phone Ext.:
Tech Fax:
Tech Fax Ext.:
Tech Email: domainregistrar@register.com
Name Server: ns2.register.com
Name Server: ns3.register.com
Name Server: ns4.register.com
Name Server: ns1.register.com
DNSSEC: Unsigned
URL of the ICANN WHOIS Data Problem Reporting System: http://wdprs.internic.net/
>>> Last update of WHOIS database: 2009-08-26T04:00:00Z <<<
Network Whois record
Queried whois.arin.net with "n 216.21.231.205″…
NetRange: 216.21.224.0 – 216.21.239.255
CIDR: 216.21.224.0/20
NetName: RCOM-1BLK
NetHandle: NET-216-21-224-0-1
Parent: NET216 (NET-216-0-0-0-0)
NetType: Direct Allocation
OriginAS:
Organization: Register.com, Inc (REG)
RegDate: 2000-06-28
Updated: 2012-02-24
Comment: ADDRESSES WITHIN THIS BLOCK ARE NON-PORTABLE
Ref: https://whois.arin.net/rest/net/NET-216-21-224-0-1
OrgName: Register.com, Inc
OrgId: REG
Address: 12808 Gran Bay Parkway West
City: Jacksonville
StateProv: FL
PostalCode: 32258
Country: US
RegDate: 1999-09-08
Updated: 2014-07-01
Ref: https://whois.arin.net/rest/org/REG
OrgTechHandle: NETWO55-ARIN
OrgTechName: Network Engineering
OrgTechPhone: +1-904-680-6600
OrgTechEmail: neteng@web.com
OrgTechRef: https://whois.arin.net/rest/poc/NETWO55-ARIN
OrgAbuseHandle: CUSTO-ARIN
OrgAbuseName: Customer Service
OrgAbusePhone: +1-800-899-9724
OrgAbuseEmail: support@register.com
OrgAbuseRef: https://whois.arin.net/rest/poc/CUSTO-ARIN
OrgNOCHandle: NOC207-ARIN
OrgNOCName: Network Operations Center
OrgNOCPhone: +1-904-680-6600
OrgNOCEmail: ops@register.com
OrgNOCRef: https://whois.arin.net/rest/poc/NOC207-ARIN
DNS records
DNS query for 205.231.21.216.in-addr.arpa returned an error from the server: NameError
name class type data time to live
dns205.a.register.com IN A 216.21.231.205 600s (00:10:00)
register.com IN A 216.21.238.29 60s (00:01:00)
register.com IN TXT v=spf1 ip4:209.17.115.0/24 ip4:209.237.134.0/24 ip4:64.69.208.0/24 ip4:64.69.212.0/24 ip4:64.69.218.0/24 ip4:74.200.28.190 ?all 60s (00:01:00)
register.com IN NS ns1.register.com 60s (00:01:00)
register.com IN SOA
server: ns1.register.com
email: root@register.com
serial: 2016032901
refresh: 10800
retry: 3600
expire: 604800
minimum ttl: 60
60s (00:01:00)
register.com IN NS ns4.register.com 60s (00:01:00)
register.com IN NS ns3.register.com 60s (00:01:00)
register.com IN NS ns2.register.com 60s (00:01:00)
register.com IN MX
preference: 10
exchange: mx-s.myregisteredsite.com
60s (00:01:00)
205.231.21.216.in-addr.arpa IN PTR dns205.a.register.com 600s (00:10:00)
231.21.216.in-addr.arpa IN NS ns3.register.com 600s (00:10:00)
231.21.216.in-addr.arpa IN NS ns4.register.com 600s (00:10:00)
231.21.216.in-addr.arpa IN SOA
server: dns1.register.com
email: root@register.com
serial: 2006040600
refresh: 10800
retry: 3600
expire: 10800
minimum ttl: 600
600s (00:10:00)
231.21.216.in-addr.arpa IN NS ns2.register.com 600s (00:10:00)
231.21.216.in-addr.arpa IN NS ns1.register.com 600s (00:10:00)
Traceroute
Tracing route to dns205.a.register.com [216.21.231.205]…
hop rtt rtt rtt ip address fully qualified domain name
1 0 0 0 208.101.16.73 49.10.65d0.ip4.static.sl-reverse.com
2 1 2 2 66.228.118.153 ae11.dar01.sr01.dal01.networklayer.com
3 0 0 0 173.192.18.254 ae14.bbr02.eq01.dal03.networklayer.com
4 0 1 0 80.239.195.177 dls-bb1-link.telia.net
5 32 32 32 213.155.137.52 ash-bb4-link.telia.net
6 34 32 32 62.115.113.217 ash-b1-link.telia.net
7 32 32 32 62.115.32.2 defensenet-ic-302032-ash-b2.c.telia.net
8 * * *
9 32 32 32 107.162.0.123
10 * * *
11 52 53 52 64.69.216.18
12 * * *
13 * * *
14 * * *
15 * * *
Trace aborted
— end —
log in | account info
CentralOps.net
Address lookup
lookup failed 107.162.0.123
Could not find a domain name corresponding to this IP address.
Domain Whois record
Don't have a domain name for which to get a record
Network Whois record
Queried whois.arin.net with "n 107.162.0.123″…
NetRange: 107.162.0.0 – 107.162.255.255
CIDR: 107.162.0.0/16
NetName: DEFENSE-NET
NetHandle: NET-107-162-0-0-1
Parent: NET107 (NET-107-0-0-0-0)
NetType: Direct Assignment
OriginAS: AS55002
Organization: Defense.Net, Inc (DEFEN-12)
RegDate: 2013-12-19
Updated: 2013-12-19
Comment: For more information about Defense.Net please visit our web site: www.defense.net
Ref: https://whois.arin.net/rest/net/NET-107-162-0-0-1
OrgName: Defense.Net, Inc
OrgId: DEFEN-12
Address: 1301 Shoreway Road Suite #380
City: Belmont
StateProv: CA
PostalCode: 94002
Country: US
RegDate: 2013-02-04
Updated: 2014-03-26
Comment: The Defense Network
Ref: https://whois.arin.net/rest/org/DEFEN-12
OrgAbuseHandle: NETOP225-ARIN
OrgAbuseName: netops
OrgAbusePhone: +1-866-329-4253
OrgAbuseEmail: netops@defense.net
OrgAbuseRef: https://whois.arin.net/rest/poc/NETOP225-ARIN
OrgNOCHandle: NETOP225-ARIN
OrgNOCName: netops
OrgNOCPhone: +1-866-329-4253
OrgNOCEmail: netops@defense.net
OrgNOCRef: https://whois.arin.net/rest/poc/NETOP225-ARIN
OrgTechHandle: NETOP225-ARIN
OrgTechName: netops
OrgTechPhone: +1-866-329-4253
OrgTechEmail: netops@defense.net
OrgTechRef: https://whois.arin.net/rest/poc/NETOP225-ARIN
DNS records
DNS query for 123.0.162.107.in-addr.arpa returned an error from the server: NameError
No records to display
Traceroute
Tracing route to 107.162.0.123 [107.162.0.123]…
hop rtt rtt rtt ip address fully qualified domain name
1 0 0 0 208.101.16.73 49.10.65d0.ip4.static.sl-reverse.com
2 0 0 0 66.228.118.153 ae11.dar01.sr01.dal01.networklayer.com
3 0 0 0 173.192.18.210 ae6.bbr01.eq01.dal03.networklayer.com
4 0 0 0 213.248.102.173 dls-bb1-link.telia.net
5 32 32 32 62.115.137.46 ash-bb4-link.telia.net
6 33 33 33 62.115.117.188 rest-b1-link.telia.net
7 32 32 32 195.12.254.150 defensenet-ic-302030-ash-b1.c.telia.net
8 33 36 33 107.162.0.123
Trace complete
— end —
Address lookup
canonical name ghs.googlehosted.com.
aliases mail.defense.net
addresses 2607:f8b0:4003:c0a::79
64.233.160.121
Domain Whois record
Queried whois.internic.net with "dom defense.net"…
Domain Name: DEFENSE.NET
Registrar: CSC CORPORATE DOMAINS, INC.
Sponsoring Registrar IANA ID: 299
Whois Server: whois.corporatedomains.com
Referral URL: http://www.cscglobal.com/global/web/csc/digital-brand-services.html
Name Server: NS1.DEFENSE.NET
Name Server: NS2.DEFENSE.NET
Status: clientTransferProhibited https://www.icann.org/epp#clientTransferProhibited
Updated Date: 09-jul-2015
Creation Date: 07-dec-1999
Expiration Date: 07-dec-2021
>>> Last update of whois database: Mon, 04 Apr 2016 20:54:42 GMT <<<
For more information on Whois status codes, please visit https://icann.org/epp
Queried whois.corporatedomains.com with "defense.net"…
Domain Name: defense.net
Registry Domain ID: 14763673_DOMAIN_NET-VRSN
Registrar WHOIS Server: whois.corporatedomains.com
Registrar URL: www.cscprotectsbrands.com
Updated Date: 2015-07-09T15:32:21Z
Creation Date: 1999-12-07T11:54:54Z
Registrar Registration Expiration Date: 2021-12-07T11:54:54Z
Registrar: CSC CORPORATE DOMAINS, INC.
Sponsoring Registrar IANA ID: 299
Registrar Abuse Contact Email: domainabuse@cscglobal.com
Registrar Abuse Contact Phone: +1.8887802723
Domain Status: clientTransferProhibited http://www.icann.org/epp#clientTransferProhibited
Registry Registrant ID:
Registrant Name: DNS Admin
Registrant Organization: F5 Networks, Inc.
Registrant Street: 401 Elliott Ave West
Registrant City: Seattle
Registrant State/Province: WA
Registrant Postal Code: 98119
Registrant Country: US
Registrant Phone: +1.2062725555
Registrant Phone Ext:
Registrant Fax: +1.2062725556
Registrant Fax Ext:
Registrant Email: dnsadmin@f5.com
Registry Admin ID:
Admin Name: DNS Admin
Admin Organization: F5 Networks, Inc.
Admin Street: 401 Elliott Ave West
Admin City: Seattle
Admin State/Province: WA
Admin Postal Code: 98119
Admin Country: US
Admin Phone: +1.2062725555
Admin Phone Ext:
Admin Fax: +1.2062725556
Admin Fax Ext:
Admin Email: dnsadmin@f5.com
Registry Tech ID:
Tech Name: Web Services Manager
Tech Organization: F5 Networks, Inc.
Tech Street: 401 Elliott Avenue West
Tech City: Seattle
Tech State/Province: WA
Tech Postal Code: 98119
Tech Country: US
Tech Phone: +1.2062725555
Tech Phone Ext:
Tech Fax: +1.2062725556
Tech Fax Ext:
Tech Email: dnsadmin@f5.com
Name Server: NS2.DEFENSE.NET
Name Server: NS1.DEFENSE.NET
DNSSEC: unsigned
URL of the ICANN WHOIS Data Problem Reporting System: http://wdprs.internic.net/
>>> Last update of WHOIS database: 2015-07-09T15:32:21Z <<<
Network Whois record
Queried whois.arin.net with "n 64.233.160.121″…
NetRange: 64.233.160.0 – 64.233.191.255
CIDR: 64.233.160.0/19
NetName: GOOGLE
NetHandle: NET-64-233-160-0-1
Parent: NET64 (NET-64-0-0-0-0)
NetType: Direct Allocation
OriginAS:
Organization: Google Inc. (GOGL)
RegDate: 2003-08-18
Updated: 2012-02-24
Ref: https://whois.arin.net/rest/net/NET-64-233-160-0-1
OrgName: Google Inc.
OrgId: GOGL
Address: 1600 Amphitheatre Parkway
City: Mountain View
StateProv: CA
PostalCode: 94043
Country: US
RegDate: 2000-03-30
Updated: 2015-11-06
Ref: https://whois.arin.net/rest/org/GOGL
OrgTechHandle: ZG39-ARIN
OrgTechName: Google Inc
OrgTechPhone: +1-650-253-0000
OrgTechEmail: arin-contact@google.com
OrgTechRef: https://whois.arin.net/rest/poc/ZG39-ARIN
OrgAbuseHandle: ABUSE5250-ARIN
OrgAbuseName: Abuse
OrgAbusePhone: +1-650-253-0000
OrgAbuseEmail: network-abuse@google.com
OrgAbuseRef: https://whois.arin.net/rest/poc/ABUSE5250-ARIN
RTechHandle: ZG39-ARIN
RTechName: Google Inc
RTechPhone: +1-650-253-0000
RTechEmail: arin-contact@google.com
RTechRef: https://whois.arin.net/rest/poc/ZG39-ARIN
DNS records
name class type data time to live
mail.defense.net IN CNAME ghs.googlehosted.com 3599s (00:59:59)
ghs.googlehosted.com IN AAAA 2607:f8b0:4003:c03::79 300s (00:05:00)
ghs.googlehosted.com IN A 74.125.30.121 300s (00:05:00)
googlehosted.com IN SOA
server: ns2.google.com
email: dns-admin@google.com
serial: 118967755
refresh: 900
retry: 900
expire: 1800
minimum ttl: 60
60s (00:01:00)
googlehosted.com IN NS ns2.google.com 345600s (4.00:00:00)
googlehosted.com IN NS ns1.google.com 345600s (4.00:00:00)
googlehosted.com IN NS ns4.google.com 345600s (4.00:00:00)
googlehosted.com IN TXT v=spf1 -all 300s (00:05:00)
googlehosted.com IN NS ns3.google.com 345600s (4.00:00:00)
defense.net IN NS ns2.defense.net 3600s (01:00:00)
defense.net IN NS ns1.defense.net 3600s (01:00:00)
defense.net IN A 107.162.128.4 3600s (01:00:00)
defense.net IN MX
preference: 10
exchange: mail.f5.com
3600s (01:00:00)
defense.net IN MX
preference: 20
exchange: mail2.f5.com
3600s (01:00:00)
defense.net IN TXT v=spf1 ip4:172.17.2.145 ip4:173.205.61.130/32 ip4:173.205.61.50/32 ip4:46.33.92.26/32 ip4:183.182.80.186/32 ip4:107.162.0.0/16 include:mail.zendesk.com -all 60s (00:01:00)
defense.net IN SOA
server: madns1.sjc1.defense.net
email: hostmaster@defense.net
serial: 2016031604
refresh: 86400
retry: 7200
expire: 3600000
minimum ttl: 172800
60s (00:01:00)
121.160.233.64.in-addr.arpa IN PTR oi-in-f121.1e100.net 86400s (1.00:00:00)
160.233.64.in-addr.arpa IN NS ns1.google.com 345600s (4.00:00:00)
160.233.64.in-addr.arpa IN NS ns4.google.com 345600s (4.00:00:00)
160.233.64.in-addr.arpa IN SOA
server: ns1.google.com
email: dns-admin@google.com
serial: 118967755
refresh: 900
retry: 900
expire: 1800
minimum ttl: 60
60s (00:01:00)
160.233.64.in-addr.arpa IN NS ns3.google.com 345600s (4.00:00:00)
160.233.64.in-addr.arpa IN NS ns2.google.com 345600s (4.00:00:00)
9.7.0.0.0.0.0.0.0.0.0.0.0.0.0.0.a.0.c.0.3.0.0.4.0.b.8.f.7.0.6.2.ip6.arpa IN PTR ol-in-x79.1e100.net 86400s (1.00:00:00)
4.0.b.8.f.7.0.6.2.ip6.arpa IN NS ns2.google.com 345600s (4.00:00:00)
4.0.b.8.f.7.0.6.2.ip6.arpa IN NS ns3.google.com 345600s (4.00:00:00)
4.0.b.8.f.7.0.6.2.ip6.arpa IN NS ns4.google.com 345600s (4.00:00:00)
4.0.b.8.f.7.0.6.2.ip6.arpa IN SOA
server: ns2.google.com
email: dns-admin@google.com
serial: 118967755
refresh: 900
retry: 900
expire: 1800
minimum ttl: 60
60s (00:01:00)
4.0.b.8.f.7.0.6.2.ip6.arpa IN NS ns1.google.com 345600s (4.00:00:00)
Traceroute
Tracing route to mail.defense.net [64.233.160.121]…
hop rtt rtt rtt ip address fully qualified domain name
1 0 0 0 208.101.16.73 49.10.65d0.ip4.static.sl-reverse.com
2 0 0 0 66.228.118.153 ae11.dar01.sr01.dal01.networklayer.com
3 0 0 0 173.192.18.210 ae6.bbr01.eq01.dal03.networklayer.com
4 0 0 0 50.97.16.37 25.10.6132.ip4.static.sl-reverse.com
5 0 0 0 66.249.95.164
6 0 0 0 72.14.237.219
7 7 7 8 209.85.251.99
8 7 7 7 209.85.255.95
9 * * *
10 7 7 7 64.233.160.121 oi-in-f121.1e100.net
Trace complete
— end —
Address lookup
canonical name f5.com.
aliases
addresses 2620:0:c14:f5f5:1::e8
104.219.106.168
Domain Whois record
Queried whois.internic.net with "dom f5.com"…
Domain Name: F5.COM
Registrar: CSC CORPORATE DOMAINS, INC.
Sponsoring Registrar IANA ID: 299
Whois Server: whois.corporatedomains.com
Referral URL: http://www.cscglobal.com/global/web/csc/digital-brand-services.html
Name Server: PDNS130.F5.COM
Name Server: PDNS131.F5.COM
Name Server: PDNS150.F5.COM
Name Server: PDNS151.F5.COM
Status: clientTransferProhibited https://www.icann.org/epp#clientTransferProhibited
Status: serverDeleteProhibited https://www.icann.org/epp#serverDeleteProhibited
Status: serverTransferProhibited https://www.icann.org/epp#serverTransferProhibited
Status: serverUpdateProhibited https://www.icann.org/epp#serverUpdateProhibited
Updated Date: 28-jul-2015
Creation Date: 31-may-1996
Expiration Date: 30-may-2016
>>> Last update of whois database: Mon, 04 Apr 2016 20:59:00 GMT <<<
For more information on Whois status codes, please visit https://icann.org/epp
Queried whois.corporatedomains.com with "f5.com"…
Domain Name: f5.com
Registry Domain ID: 1267172_DOMAIN_COM-VRSN
Registrar WHOIS Server: whois.corporatedomains.com
Registrar URL: www.cscprotectsbrands.com
Updated Date: 2015-07-28T22:27:57Z
Creation Date: 1996-05-31T04:00:00Z
Registrar Registration Expiration Date: 2016-05-30T04:00:00Z
Registrar: CSC CORPORATE DOMAINS, INC.
Sponsoring Registrar IANA ID: 299
Registrar Abuse Contact Email: domainabuse@cscglobal.com
Registrar Abuse Contact Phone: +1.8887802723
Domain Status: serverTransferProhibited http://www.icann.org/epp#serverTransferProhibited
Domain Status: serverDeleteProhibited http://www.icann.org/epp#serverDeleteProhibited
Domain Status: clientTransferProhibited http://www.icann.org/epp#clientTransferProhibited
Registry Registrant ID:
Registrant Name: DNS Admin
Registrant Organization: F5 Networks, Inc.
Registrant Street: 401 Elliott Ave West
Registrant City: Seattle
Registrant State/Province: WA
Registrant Postal Code: 98119
Registrant Country: US
Registrant Phone: +1.2062725555
Registrant Phone Ext:
Registrant Fax: +1.2062725556
Registrant Fax Ext:
Registrant Email: dnsadmin@f5.com
Registry Admin ID:
Admin Name: DNS Admin
Admin Organization: F5 Networks, Inc.
Admin Street: 401 Elliott Ave West
Admin City: Seattle
Admin State/Province: WA
Admin Postal Code: 98119
Admin Country: US
Admin Phone: +1.2062725555
Admin Phone Ext:
Admin Fax: +1.2062725556
Admin Fax Ext:
Admin Email: dnsadmin@f5.com
Registry Tech ID:
Tech Name: Web Services Manager
Tech Organization: F5 Networks, Inc.
Tech Street: 401 Elliott Avenue West
Tech City: Seattle
Tech State/Province: WA
Tech Postal Code: 98119
Tech Country: US
Tech Phone: +1.2062725555
Tech Phone Ext:
Tech Fax: +1.2062725556
Tech Fax Ext:
Tech Email: d.botha@f5.com
Name Server: pdns131.f5.com
Name Server: pdns130.f5.com
Name Server: pdns151.f5.com
Name Server: pdns150.f5.com
DNSSEC: unsigned
URL of the ICANN WHOIS Data Problem Reporting System: http://wdprs.internic.net/
>>> Last update of WHOIS database: 2015-07-28T22:27:57Z <<<
Network Whois record
Queried whois.arin.net with "n 104.219.106.168″…
NetRange: 104.219.104.0 – 104.219.111.255
CIDR: 104.219.104.0/21
NetName: F5COLO
NetHandle: NET-104-219-104-0-1
Parent: NET104 (NET-104-0-0-0-0)
NetType: Direct Assignment
OriginAS: AS22317
Organization: F5 Networks, Inc. (F5NETW)
RegDate: 2014-10-29
Updated: 2014-10-29
Ref: https://whois.arin.net/rest/net/NET-104-219-104-0-1
OrgName: F5 Networks, Inc.
OrgId: F5NETW
Address: 401 ELLIOTT AVE W
City: SEATTLE
StateProv: WA
PostalCode: 98119
Country: US
RegDate: 1999-09-24
Updated: 2011-09-24
Ref: https://whois.arin.net/rest/org/F5NETW
OrgAbuseHandle: IPADM382-ARIN
OrgAbuseName: IP ADMINSTRATOR
OrgAbusePhone: +1-206-272-5555
OrgAbuseEmail: IPADMIN@f5.com
OrgAbuseRef: https://whois.arin.net/rest/poc/IPADM382-ARIN
OrgTechHandle: IPADM382-ARIN
OrgTechName: IP ADMINSTRATOR
OrgTechPhone: +1-206-272-5555
OrgTechEmail: IPADMIN@f5.com
OrgTechRef: https://whois.arin.net/rest/poc/IPADM382-ARIN
DNS records
DNS query for 8.e.0.0.0.0.0.0.0.0.0.0.1.0.0.0.5.f.5.f.4.1.c.0.0.0.0.0.0.2.6.2.ip6.arpa failed: TimedOut
name class type data time to live
f5.com IN SOA
server: pdns130.f5.com
email: dnsadmin@f5.com
serial: 8237
refresh: 3600
retry: 900
expire: 1209600
minimum ttl: 3600
3600s (01:00:00)
f5.com IN A 104.219.106.168 30s (00:00:30)
f5.com IN MX
preference: 10
exchange: mail.f5.com
3600s (01:00:00)
f5.com IN MX
preference: 20
exchange: mail2.f5.com
3600s (01:00:00)
f5.com IN TXT MS=ms50853128 3600s (01:00:00)
f5.com IN TXT v=spf1 ip4:209.61.151.0/24 ip4:166.78.68.0/22 ip4:198.61.254.0/23 ip4:192.237.158.0/23 ip4:23.253.182.0/24 ip4:23.253.183.0/24 ip4:104.130.96.0/28 ip4:173.193.210.32/27 ip4:50.23.218.192/27 ip4:174.37.226.64/27 ip4:208.43.239.136/30
ip4:184.173.105.0/24 ip4:184.173.153.0/24 ip4:208.96.6.128/27 ip4:157.56.120.0/25 ip4:159.182.33.151/32 ip4:159.182.41.57/32 ip4:159.182.1.200/30 ip4:159.182.219.0/24 ip4:208.65.182.32/28
ip4:104.146.0.0/15 ip4:191.234.192.0/19 ip4:191.234.144.0/20 ip4:134.170.200.0/21 ip4:191.234.8.0/21 ip4:134.170.208.0/21 ip4:191.232.0.0/23 ip4:191.234.76.0/23 ip4:111.221.20.128/25 ip4:111.221.67.0/25 ip4:207.46.101.128/26 ip4:207.46.108.0/25
ip4:207.46.100.0/24 ip4:207.46.163.0/24 ip4:65.55.169.0/24 ip4:157.55.133.0/25 ip4:157.56.110.0/23 ip4:157.55.234.0/24 ip4:213.199.154.0/24 ip4:213.199.180.0/24 ip4:65.61.115.222/32 ip4:68.233.68.14/32 ip4:74.125.0.0/16 ip4:173.194.0.0/16
ip4:207.126.144.0/20 ip4:209.85.128.0/17 ip4:216.58.192.0/19 ip4:216.239.32.0/19 ip4:67.231.144.81/32 ip4:67.231.152.58/32 ip4:74.201.245.174/32 ip4:66.119.37.184/30 ip4:104.219.104.168/32 ip4:54.194.149.47/32 ip4:54.200.128.158/32
ip4:66.47.25.96/29 ip4:208.96.32.0/26 ip4:157.56.116.0/25 ip4:157.56.112.0/24 ip4:134.170.140.0/24 ip4:134.170.132.0/24 ip4:207.46.51.64/26 ip4:157.55.158.0/23 ip4:157.56.87.192/26 ip4:64.4.22.64/26 ip4:23.103.128.0/19 ip4:23.103.198.0/23
ip4:65.55.88.0/24 ip4:104.47.0.0/17 ip4:23.103.200.0/21 ip4:23.103.208.0/21 ip4:23.103.191.0/24 ip4:216.32.180.0/23 include:mktomail.com include:_spf.salesforce.com mx:f5.com mx:res.cisco.com -all 3600s (01:00:00)
f5.com IN NS pdns150.f5.com 3600s (01:00:00)
f5.com IN NS pdns151.f5.com 3600s (01:00:00)
f5.com IN NS pdns130.f5.com 3600s (01:00:00)
f5.com IN NS pdns131.f5.com 3600s (01:00:00)
168.106.219.104.in-addr.arpa IN PTR f5.com 86400s (1.00:00:00)
106.219.104.in-addr.arpa IN SOA
server: pdns130.f5.com
email: dnsadmin@f5.com
serial: 7844
refresh: 10800
retry: 3600
expire: 604800
minimum ttl: 86400
86400s (1.00:00:00)
106.219.104.in-addr.arpa IN NS pdns131.f5.com 86400s (1.00:00:00)
106.219.104.in-addr.arpa IN NS pdns150.f5.com 86400s (1.00:00:00)
106.219.104.in-addr.arpa IN NS pdns151.f5.com 86400s (1.00:00:00)
106.219.104.in-addr.arpa IN NS pdns130.f5.com 86400s (1.00:00:00)
Traceroute
Tracing route to f5.com [104.219.106.168]…
hop rtt rtt rtt ip address fully qualified domain name
1 0 0 0 208.101.16.73 49.10.65d0.ip4.static.sl-reverse.com
2 0 0 0 66.228.118.157 ae11.dar02.sr01.dal01.networklayer.com
3 0 0 0 173.192.18.252 ae14.bbr01.eq01.dal03.networklayer.com
4 0 0 0 4.59.32.37
5 30 30 30 4.69.144.15 ae-1-60.edge2.losangeles9.level3.net
6 30 30 30 4.69.144.15 ae-1-60.edge2.losangeles9.level3.net
7 32 36 32 4.68.71.138
8 42 63 42 66.192.251.162 sfo1-ar1-xe-0-0-0-0.us.twtelecom.net
9 44 44 44 173.227.39.242
10 41 41 41 104.219.106.168 f5.com
Trace complete
— end —
mx:f5.com does not appear to be a valid domain name or IP address, or it contains extra characters.
Domain Dossier will continue with mx.
Address lookup
lookup failed mx
Could not find an IP address for this domain name.
Domain Whois record
Queried whois.iana.org with "mx"…
domain: MX
organisation: NIC-Mexico
organisation: ITESM – Campus Monterrey
address: Av. Eugenio Garza Sada 427 Loc. 4, 5, 6
address: Monterrey Nuevo Leon 64840
address: Mexico
contact: administrative
name: Oscar Alejandro Robles-Garay
organisation: NIC-Mexico, ITESM – Campus Monterrey
address: Av. Eugenio Garza Sada 427 Loc. 4, 5, 6
address: Monterrey Nuevo Leon 64840
address: Mexico
phone: +52 (81) 8864 2600
fax-no: +52 (81) 8864 2600
e-mail: orobles@nic.mx
contact: technical
name: POC TECH IANA
organisation: NIC-Mexico, ITESM – Campus Monterrey
address: Av. Eugenio Garza Sada 427 Loc. 4, 5, 6
address: Monterrey Nuevo Leon 64840
address: Mexico
phone: +52 (81) 8864 2600
fax-no: +52 (81) 8864 2600
e-mail: tech-iana@nic.mx
nserver: C.MX-NS.MX 192.100.224.1 2001:1258:0:0:0:0:0:1
nserver: E.MX-NS.MX 189.201.244.1
nserver: I.MX-NS.MX 207.248.68.1
nserver: M.MX-NS.MX 200.94.176.1 2001:13c7:7000:0:0:0:0:1
nserver: O.MX-NS.MX 200.23.1.1
nserver: X.MX-NS.MX 201.131.252.1
ds-rdata: 36752 8 2 97D2717943D0665FF814CF22596E8176BFCD1D656DE082B0D48F283BA4826B9F
whois: whois.mx
status: ACTIVE
remarks: Registration information: http://www.registry.mx/
created: 1989-02-01
changed: 2015-07-14
source: IANA
Network Whois record
Don't have an IP address for which to get a record
DNS records
name class type data time to live
mx IN SOA
server: m.mx-ns.mx
email: hostmaster@nic.mx
serial: 1459804010
refresh: 900
retry: 900
expire: 604800
minimum ttl: 1800
86400s (1.00:00:00)
mx IN NS c.mx-ns.mx 86400s (1.00:00:00)
mx IN NS x.mx-ns.mx 86400s (1.00:00:00)
mx IN NS i.mx-ns.mx 86400s (1.00:00:00)
mx IN NS o.mx-ns.mx 86400s (1.00:00:00)
mx IN NS m.mx-ns.mx 86400s (1.00:00:00)
mx IN NS e.mx-ns.mx 86400s (1.00:00:00)
mx IN NSEC3PARAM
hash algorithm: SHA-1 (1)
flags: None (0)
iterations: 100
salt:
(64 bits)
EA9726F5B2DECC5E
86400s (1.00:00:00)
mx IN DNSKEY
flags: SecureEntryPoint, ZoneKey (257)
protocol: 3
algorithm: RSA/SHA-256 (8)
public key:
(2080 bits)
03010001C32D2D6FF163C3BCF2BA3EFA
B41AF24D9F1CEB4F09B4BF5D0DBF413E
07D88828893FD548FE0F7C73DA147597
0AF52DCE6FA7E73577E932269E6DA28F
62522D2D43979C7B4F1E41991CD2EC31
36A594057235C5A59C0FE624F99F8E93
CFEAC60F8D5B30BC610F48C742B519C4
1E7290FC40C10B7B594160853318AC58
3032D18917A09D4AC608032DC5C279E7
B6B8B6FDEB6545914F1185B9D863D8AA
E1807B14A60E8259DD6F0BF7DC9BE24A
C2416D910D347DF39D716E21958950E4
13D9398F8BB5D4202F2B52BA7DBD8714
3C19025067440C47A6A2E27E9677D3DF
FB2B29BED4832198797B4D4EEC0F86D9
A9E5C2787CC9D8A9CF19736384F7339D
9267F389
86400s (1.00:00:00)
mx IN DNSKEY
flags: ZoneKey (256)
protocol: 3
algorithm: RSA/SHA-256 (8)
public key:
(1056 bits)
03010001B44C657771A0B88768900D0D
AD0E013EC8B283134D90BCCC3C740E73
FE30DC881B7338500FCDF5A1C2769E80
0A97F89171E657C3B26F3A1F5CD2DBF5
2D945DBAFCE0061E37815A926CD78B95
55912E7806E7FE79359A7312C2844E3D
DE279D095C7ABDC7E43428C27F2EC922
EE3A455B9695B800F9FC62AE44364E5B
33C4E55D
86400s (1.00:00:00)
mx IN RRSIG
type covered: DNSKEY (48)
algorithm: RSA/SHA-256 (8)
labels: 1
original ttl: 86400 (1.00:00:00)
signature expiration: 2016-05-04 00:00:00Z
signature inception: 2016-04-04 00:00:00Z
key tag: 26599
signer's name: mx
signature:
(1024 bits)
3199B1B158E8ECD99A5BA795B7CE745A
F1513D61EC002B478C44DEEB7B5CA1AE
19A8EA0FD8AFEF6486DD2165245643D3
754A96E351EA099EC494AEB4821D9606
6DD4C7E59A1AD67D221566DF9830A353
CD48A30123CC53AA502AA9DD30DC225F
2EAD94DDFF6706706CA138ED9B3273B1
59E9E7D856770B90A0507F4D4378D412
86400s (1.00:00:00)
mx IN RRSIG
type covered: DNSKEY (48)
algorithm: RSA/SHA-256 (8)
labels: 1
original ttl: 86400 (1.00:00:00)
signature expiration: 2016-06-01 14:00:00Z
signature inception: 2016-04-02 15:00:00Z
key tag: 36752
signer's name: mx
signature:
(2048 bits)
0B0E4ABD239EE466C61CBDBF0561D3C8
76695312E752269B47AAA3E45B34BE16
BF5F28419C2142EC60D0ED024EA6DE04
D8F1B4A4F672620FB70A10149A2CA4E7
CBC32A09A9A2C633AE66D3B61D993B85
5AE35F246D1EBA1CC598B09181812D6D
203ABD2E0125BCF743CD51199B217DFC
DBD606B504D154F9A9A09583C5F12BFE
1DCB5AB188583839DB8B195645FCE275
053AF824C559DDE1DEC0DAC4FAD495B5
0EBB8DF2620AE62CFEA01FD7140EBB90
DC37E0870606E1711B5A302160DAD646
5AFFB3C22BA39A10228328E907C7BD1D
6B325BE7D816DC9EA0F8CB1F1C08530C
1232A7ADF2CFAF845CC141E551A3E39E
5115409263D180377503DC523FF75B5F
86400s (1.00:00:00)
mx IN RRSIG
type covered: NSEC3PARAM (51)
algorithm: RSA/SHA-256 (8)
labels: 1
original ttl: 86400 (1.00:00:00)
signature expiration: 2016-05-04 00:00:00Z
signature inception: 2016-04-04 00:00:00Z
key tag: 26599
signer's name: mx
signature:
(1024 bits)
234E4DDF5C0F632E1DDED3FDBD9E63BB
FEEF2BA8DA4926F3581643CBC590F739
20DF5965079F8D40D2DEB831107BFAE8
9E5D5DB088B58A6B09F04653AADAD9A3
7D1AA5A9EB4B930F8AE158A987718C5E
61F596F90C7220F4212F9EE002EFD87D
1FF375BAB4F1E89FE39BC0A15FF922AC
31FB7C53C08659689757C8D3D6BC7AFD
86400s (1.00:00:00)
mx IN RRSIG
type covered: NS (2)
algorithm: RSA/SHA-256 (8)
labels: 1
original ttl: 86400 (1.00:00:00)
signature expiration: 2016-05-04 00:00:00Z
signature inception: 2016-04-04 00:00:00Z
key tag: 26599
signer's name: mx
signature:
(1024 bits)
B3AFB1A0BE69576384E54058807C8B29
22AA8C3FE3D09E7538AB1ED95B9F04C4
7F00999858C4F411F86DBBDCB76FA7C3
20C298BAF04F2D4F0D6D8047F230D892
53B000FD9235D15451DFB974FAD277AA
4D7E5C6AAF442E1E87153D1C869A78B7
43DA3A8DE435ADF6114C167DB891BC26
DCD448FF9C0E694BC838060584CB997E
86400s (1.00:00:00)
mx IN RRSIG
type covered: SOA (6)
algorithm: RSA/SHA-256 (8)
labels: 1
original ttl: 86400 (1.00:00:00)
signature expiration: 2016-05-04 00:00:00Z
signature inception: 2016-04-04 00:00:00Z
key tag: 26599
signer's name: mx
signature:
(1024 bits)
88E32961E8A84ECB68EECA0545C0AF00
6E8AC2914C87FA215E61A81ABF622E9B
E794AC298961E1C872956A618496013F
BB44279C9B32DCF2A29B5A15F1A0A773
3148773390E90C01159466005236E646
64649DDADE785B2E9248A2D6A4FDD1FA
516176385F0809D4F93511ADC915E40C
3678AA3A0AFE9A0FF2E51C5D53FDD08A
86400s (1.00:00:00)
Traceroute
Don't have a destination IP address
— end —
mx:res.cisco.com does not appear to be a valid domain name or IP address, or it contains extra characters.
Domain Dossier will continue with mx.
Address lookup
lookup failed mx
Could not find an IP address for this domain name.
Domain Whois record
Queried whois.iana.org with "mx"…
domain: MX
organisation: NIC-Mexico
organisation: ITESM – Campus Monterrey
address: Av. Eugenio Garza Sada 427 Loc. 4, 5, 6
address: Monterrey Nuevo Leon 64840
address: Mexico
contact: administrative
name: Oscar Alejandro Robles-Garay
organisation: NIC-Mexico, ITESM – Campus Monterrey
address: Av. Eugenio Garza Sada 427 Loc. 4, 5, 6
address: Monterrey Nuevo Leon 64840
address: Mexico
phone: +52 (81) 8864 2600
fax-no: +52 (81) 8864 2600
e-mail: orobles@nic.mx
contact: technical
name: POC TECH IANA
organisation: NIC-Mexico, ITESM – Campus Monterrey
address: Av. Eugenio Garza Sada 427 Loc. 4, 5, 6
address: Monterrey Nuevo Leon 64840
address: Mexico
phone: +52 (81) 8864 2600
fax-no: +52 (81) 8864 2600
e-mail: tech-iana@nic.mx
nserver: C.MX-NS.MX 192.100.224.1 2001:1258:0:0:0:0:0:1
nserver: E.MX-NS.MX 189.201.244.1
nserver: I.MX-NS.MX 207.248.68.1
nserver: M.MX-NS.MX 200.94.176.1 2001:13c7:7000:0:0:0:0:1
nserver: O.MX-NS.MX 200.23.1.1
nserver: X.MX-NS.MX 201.131.252.1
ds-rdata: 36752 8 2 97D2717943D0665FF814CF22596E8176BFCD1D656DE082B0D48F283BA4826B9F
whois: whois.mx
status: ACTIVE
remarks: Registration information: http://www.registry.mx/
created: 1989-02-01
changed: 2015-07-14
source: IANA
Network Whois record
Don't have an IP address for which to get a record
DNS records
name class type data time to live
mx IN NS i.mx-ns.mx 86400s (1.00:00:00)
mx IN NS x.mx-ns.mx 86400s (1.00:00:00)
mx IN NS o.mx-ns.mx 86400s (1.00:00:00)
mx IN NS c.mx-ns.mx 86400s (1.00:00:00)
mx IN NS e.mx-ns.mx 86400s (1.00:00:00)
mx IN NS m.mx-ns.mx 86400s (1.00:00:00)
mx IN NSEC3PARAM
hash algorithm: SHA-1 (1)
flags: None (0)
iterations: 100
salt:
(64 bits)
EA9726F5B2DECC5E
86400s (1.00:00:00)
mx IN DNSKEY
flags: ZoneKey (256)
protocol: 3
algorithm: RSA/SHA-256 (8)
public key:
(1056 bits)
03010001B44C657771A0B88768900D0D
AD0E013EC8B283134D90BCCC3C740E73
FE30DC881B7338500FCDF5A1C2769E80
0A97F89171E657C3B26F3A1F5CD2DBF5
2D945DBAFCE0061E37815A926CD78B95
55912E7806E7FE79359A7312C2844E3D
DE279D095C7ABDC7E43428C27F2EC922
EE3A455B9695B800F9FC62AE44364E5B
33C4E55D
86400s (1.00:00:00)
mx IN DNSKEY
flags: SecureEntryPoint, ZoneKey (257)
protocol: 3
algorithm: RSA/SHA-256 (8)
public key:
(2080 bits)
03010001C32D2D6FF163C3BCF2BA3EFA
B41AF24D9F1CEB4F09B4BF5D0DBF413E
07D88828893FD548FE0F7C73DA147597
0AF52DCE6FA7E73577E932269E6DA28F
62522D2D43979C7B4F1E41991CD2EC31
36A594057235C5A59C0FE624F99F8E93
CFEAC60F8D5B30BC610F48C742B519C4
1E7290FC40C10B7B594160853318AC58
3032D18917A09D4AC608032DC5C279E7
B6B8B6FDEB6545914F1185B9D863D8AA
E1807B14A60E8259DD6F0BF7DC9BE24A
C2416D910D347DF39D716E21958950E4
13D9398F8BB5D4202F2B52BA7DBD8714
3C19025067440C47A6A2E27E9677D3DF
FB2B29BED4832198797B4D4EEC0F86D9
A9E5C2787CC9D8A9CF19736384F7339D
9267F389
86400s (1.00:00:00)
mx IN RRSIG
type covered: DNSKEY (48)
algorithm: RSA/SHA-256 (8)
labels: 1
original ttl: 86400 (1.00:00:00)
signature expiration: 2016-05-04 00:00:00Z
signature inception: 2016-04-04 00:00:00Z
key tag: 26599
signer's name: mx
signature:
(1024 bits)
3199B1B158E8ECD99A5BA795B7CE745A
F1513D61EC002B478C44DEEB7B5CA1AE
19A8EA0FD8AFEF6486DD2165245643D3
754A96E351EA099EC494AEB4821D9606
6DD4C7E59A1AD67D221566DF9830A353
CD48A30123CC53AA502AA9DD30DC225F
2EAD94DDFF6706706CA138ED9B3273B1
59E9E7D856770B90A0507F4D4378D412
86400s (1.00:00:00)
mx IN RRSIG
type covered: DNSKEY (48)
algorithm: RSA/SHA-256 (8)
labels: 1
original ttl: 86400 (1.00:00:00)
signature expiration: 2016-06-01 14:00:00Z
signature inception: 2016-04-02 15:00:00Z
key tag: 36752
signer's name: mx
signature:
(2048 bits)
0B0E4ABD239EE466C61CBDBF0561D3C8
76695312E752269B47AAA3E45B34BE16
BF5F28419C2142EC60D0ED024EA6DE04
D8F1B4A4F672620FB70A10149A2CA4E7
CBC32A09A9A2C633AE66D3B61D993B85
5AE35F246D1EBA1CC598B09181812D6D
203ABD2E0125BCF743CD51199B217DFC
DBD606B504D154F9A9A09583C5F12BFE
1DCB5AB188583839DB8B195645FCE275
053AF824C559DDE1DEC0DAC4FAD495B5
0EBB8DF2620AE62CFEA01FD7140EBB90
DC37E0870606E1711B5A302160DAD646
5AFFB3C22BA39A10228328E907C7BD1D
6B325BE7D816DC9EA0F8CB1F1C08530C
1232A7ADF2CFAF845CC141E551A3E39E
5115409263D180377503DC523FF75B5F
86400s (1.00:00:00)
mx IN RRSIG
type covered: NSEC3PARAM (51)
algorithm: RSA/SHA-256 (8)
labels: 1
original ttl: 86400 (1.00:00:00)
signature expiration: 2016-05-04 00:00:00Z
signature inception: 2016-04-04 00:00:00Z
key tag: 26599
signer's name: mx
signature:
(1024 bits)
234E4DDF5C0F632E1DDED3FDBD9E63BB
FEEF2BA8DA4926F3581643CBC590F739
20DF5965079F8D40D2DEB831107BFAE8
9E5D5DB088B58A6B09F04653AADAD9A3
7D1AA5A9EB4B930F8AE158A987718C5E
61F596F90C7220F4212F9EE002EFD87D
1FF375BAB4F1E89FE39BC0A15FF922AC
31FB7C53C08659689757C8D3D6BC7AFD
86400s (1.00:00:00)
mx IN RRSIG
type covered: NS (2)
algorithm: RSA/SHA-256 (8)
labels: 1
original ttl: 86400 (1.00:00:00)
signature expiration: 2016-05-04 00:00:00Z
signature inception: 2016-04-04 00:00:00Z
key tag: 26599
signer's name: mx
signature:
(1024 bits)
B3AFB1A0BE69576384E54058807C8B29
22AA8C3FE3D09E7538AB1ED95B9F04C4
7F00999858C4F411F86DBBDCB76FA7C3
20C298BAF04F2D4F0D6D8047F230D892
53B000FD9235D15451DFB974FAD277AA
4D7E5C6AAF442E1E87153D1C869A78B7
43DA3A8DE435ADF6114C167DB891BC26
DCD448FF9C0E694BC838060584CB997E
86400s (1.00:00:00)
mx IN RRSIG
type covered: SOA (6)
algorithm: RSA/SHA-256 (8)
labels: 1
original ttl: 86400 (1.00:00:00)
signature expiration: 2016-05-04 00:00:00Z
signature inception: 2016-04-04 00:00:00Z
key tag: 26599
signer's name: mx
signature:
(1024 bits)
88E32961E8A84ECB68EECA0545C0AF00
6E8AC2914C87FA215E61A81ABF622E9B
E794AC298961E1C872956A618496013F
BB44279C9B32DCF2A29B5A15F1A0A773
3148773390E90C01159466005236E646
64649DDADE785B2E9248A2D6A4FDD1FA
516176385F0809D4F93511ADC915E40C
3678AA3A0AFE9A0FF2E51C5D53FDD08A
86400s (1.00:00:00)
mx IN SOA
server: m.mx-ns.mx
email: hostmaster@nic.mx
serial: 1459804010
refresh: 900
retry: 900
expire: 604800
minimum ttl: 1800
86400s (1.00:00:00)
Traceroute
Don't have a destination IP address
— end —
Address lookup
canonical name res.cisco.com.
aliases
addresses 184.94.241.74
Domain Whois record
Queried whois.internic.net with "dom cisco.com"…
Domain Name: CISCO.COM
Registrar: CSC CORPORATE DOMAINS, INC.
Sponsoring Registrar IANA ID: 299
Whois Server: whois.corporatedomains.com
Referral URL: http://www.cscglobal.com/global/web/csc/digital-brand-services.html
Name Server: NS1.CISCO.COM
Name Server: NS2.CISCO.COM
Name Server: NS3.CISCO.COM
Status: clientTransferProhibited https://www.icann.org/epp#clientTransferProhibited
Status: serverDeleteProhibited https://www.icann.org/epp#serverDeleteProhibited
Status: serverTransferProhibited https://www.icann.org/epp#serverTransferProhibited
Status: serverUpdateProhibited https://www.icann.org/epp#serverUpdateProhibited
Updated Date: 11-may-2015
Creation Date: 14-may-1987
Expiration Date: 15-may-2016
>>> Last update of whois database: Mon, 04 Apr 2016 11:40:45 GMT <<<
For more information on Whois status codes, please visit https://icann.org/epp
Queried whois.corporatedomains.com with "cisco.com"…
Domain Name: cisco.com
Registry Domain ID: 4987030_DOMAIN_COM-VRSN
Registrar WHOIS Server: whois.corporatedomains.com
Registrar URL: www.cscprotectsbrands.com
Updated Date: 2015-05-11T05:16:27Z
Creation Date: 1987-05-14T04:00:00Z
Registrar Registration Expiration Date: 2016-05-15T04:00:00Z
Registrar: CSC CORPORATE DOMAINS, INC.
Sponsoring Registrar IANA ID: 299
Registrar Abuse Contact Email: domainabuse@cscglobal.com
Registrar Abuse Contact Phone: +1.8887802723
Domain Status: serverTransferProhibited http://www.icann.org/epp#serverTransferProhibited
Domain Status: serverDeleteProhibited http://www.icann.org/epp#serverDeleteProhibited
Domain Status: clientTransferProhibited http://www.icann.org/epp#clientTransferProhibited
Domain Status: serverUpdateProhibited http://www.icann.org/epp#serverUpdateProhibited
Registry Registrant ID:
Registrant Name: Info Sec
Registrant Organization: Cisco Technology Inc.
Registrant Street: 170 West Tasman Drive
Registrant City: San Jose
Registrant State/Province: CA
Registrant Postal Code: 95134
Registrant Country: US
Registrant Phone: +1.4085273842
Registrant Phone Ext:
Registrant Fax: +1.4085264575
Registrant Fax Ext:
Registrant Email: infosec@cisco.com
Registry Admin ID:
Admin Name: Info Sec
Admin Organization: Cisco Technology Inc.
Admin Street: 170 West Tasman Drive
Admin City: San Jose
Admin State/Province: CA
Admin Postal Code: 95134
Admin Country: US
Admin Phone: +1.4085273842
Admin Phone Ext:
Admin Fax: +1.4085264575
Admin Fax Ext:
Admin Email: infosec@cisco.com
Registry Tech ID:
Tech Name: Network Services
Tech Organization: Cisco Technology Inc.
Tech Street: 170 W. Tasman Drive
Tech City: San Jose
Tech State/Province: CA
Tech Postal Code: 95134
Tech Country: US
Tech Phone: +1.4085279223
Tech Phone Ext:
Tech Fax: +1.4085267373
Tech Fax Ext:
Tech Email: dns-info@CISCO.COM
Name Server: ns2.cisco.com
Name Server: ns1.cisco.com
Name Server: ns3.cisco.com
DNSSEC: unsigned
URL of the ICANN WHOIS Data Problem Reporting System: http://wdprs.internic.net/
>>> Last update of WHOIS database: 2015-05-11T05:16:27Z <<<
Network Whois record
Queried whois.arin.net with "n 184.94.241.74″…
NetRange: 184.94.240.0 – 184.94.255.255
CIDR: 184.94.240.0/20
NetName: CISL-NET-4
NetHandle: NET-184-94-240-0-1
Parent: NET184 (NET-184-0-0-0-0)
NetType: Direct Assignment
OriginAS:
Organization: Cisco Systems Ironport Division (CISL-7)
RegDate: 2011-05-05
Updated: 2012-03-02
Ref: https://whois.arin.net/rest/net/NET-184-94-240-0-1
OrgName: Cisco Systems Ironport Division
OrgId: CISL-7
Address: 170 West Tasman Drive
City: San Jose
StateProv: CA
PostalCode: 95134
Country: US
RegDate: 2010-11-09
Updated: 2014-11-13
Ref: https://whois.arin.net/rest/org/CISL-7
OrgAbuseHandle: INA15-ARIN
OrgAbuseName: Ironport Network Abuse
OrgAbusePhone: +1-650-898-1526
OrgAbuseEmail: netops-ironport@cisco.com
OrgAbuseRef: https://whois.arin.net/rest/poc/INA15-ARIN
OrgTechHandle: OD19-ARIN
OrgTechName: DeLong, Owen
OrgTechPhone: +1-408-890-7992
OrgTechEmail: owen@delong.com
OrgTechRef: https://whois.arin.net/rest/poc/OD19-ARIN
OrgTechHandle: ISO3-ARIN
OrgTechName: Ironport Network Operations
OrgTechPhone: +1-408-424-1164
OrgTechEmail: netops@ironport.com
OrgTechRef: https://whois.arin.net/rest/poc/ISO3-ARIN
OrgNOCHandle: ISO3-ARIN
OrgNOCName: Ironport Network Operations
OrgNOCPhone: +1-408-424-1164
OrgNOCEmail: netops@ironport.com
OrgNOCRef: https://whois.arin.net/rest/poc/ISO3-ARIN
DNS records
name class type data time to live
res.cisco.com IN SOA
server: adns1.ironport.com
email: stbu-hostmaster@cisco.com
serial: 1438879500
refresh: 1200
retry: 300
expire: 1209600
minimum ttl: 3600
300s (00:05:00)
res.cisco.com IN NS adns4.ironport.com 172800s (2.00:00:00)
res.cisco.com IN NS adns1.ironport.com 172800s (2.00:00:00)
res.cisco.com IN NS adns3.ironport.com 172800s (2.00:00:00)
res.cisco.com IN A 184.94.241.74 300s (00:05:00)
res.cisco.com IN MX
preference: 10
exchange: esa1.cres.iphmx.com
14400s (04:00:00)
res.cisco.com IN MX
preference: 10
exchange: esa2.cres.iphmx.com
14400s (04:00:00)
res.cisco.com IN MX
preference: 10
exchange: esa4.cres.iphmx.com
14400s (04:00:00)
res.cisco.com IN MX
preference: 10
exchange: esa3.cres.iphmx.com
14400s (04:00:00)
res.cisco.com IN TXT v=spf1 mx:res.cisco.com ~all 3600s (01:00:00)
cisco.com IN SOA
server: edns-aln1-1-l.cisco.com
email: postmaster@cisco.com
serial: 16067162
refresh: 7200
retry: 1800
expire: 864000
minimum ttl: 86400
86400s (1.00:00:00)
cisco.com IN NS ns1.cisco.com 86400s (1.00:00:00)
cisco.com IN NS ns2.cisco.com 86400s (1.00:00:00)
cisco.com IN NS ns3.cisco.com 86400s (1.00:00:00)
cisco.com IN MX
preference: 30
exchange: aer-mx-01.cisco.com
86400s (1.00:00:00)
cisco.com IN MX
preference: 10
exchange: alln-mx-01.cisco.com
86400s (1.00:00:00)
cisco.com IN MX
preference: 20
exchange: rcdn-mx-01.cisco.com
86400s (1.00:00:00)
cisco.com IN AAAA 2001:420:1101:1::a 86400s (1.00:00:00)
cisco.com IN A 72.163.4.161 86400s (1.00:00:00)
cisco.com IN TXT MS=ms65960035 86400s (1.00:00:00)
cisco.com IN TXT 926723159-3188410 86400s (1.00:00:00)
cisco.com IN TXT v=spf1 ip4:173.37.147.224/27 ip4:173.37.142.64/26 ip4:173.38.212.128/27 ip4:173.38.203.0/24 ip4:64.100.0.0/14 ip4:72.163.7.160/27 ip4:72.163.197.0/24 ip4:144.254.0.0/16 ip4:66.187.208.0/20 ip4:173.37.86.0/24
ip4:64.104.206.0/24 ip4:64.104.15.96/27 ip4:64.102.19.192/26 ip4:144.254.15.96/27 ip4:173.36.137.128/26 ip4:173.36.130.0/24 mx:res.cisco.com mx:sco.cisco.com ~all 86400s (1.00:00:00)
74.241.94.184.in-addr.arpa IN PTR sv4.res.cisco.com 3600s (01:00:00)
241.94.184.in-addr.arpa IN SOA
server: prod-ops-rdns-vip1.vega.ironport.com
email: stbu-hostmaster@cisco.com
serial: 1458202386
refresh: 14400
retry: 900
expire: 2419200
minimum ttl: 3600
3600s (01:00:00)
241.94.184.in-addr.arpa IN NS prod-ops-rdns-vip1.sv4.ironport.com 259200s (3.00:00:00)
241.94.184.in-addr.arpa IN NS prod-ops-rdns-vip2.sv4.ironport.com 259200s (3.00:00:00)
241.94.184.in-addr.arpa IN NS prod-ops-rdns-vip1.vega.ironport.com 259200s (3.00:00:00)
241.94.184.in-addr.arpa IN NS prod-ops-rdns-vip2.vega.ironport.com 259200s (3.00:00:00)
Traceroute
Tracing route to res.cisco.com [184.94.241.74]…
hop rtt rtt rtt ip address fully qualified domain name
1 0 0 0 208.101.16.73 49.10.65d0.ip4.static.sl-reverse.com
2 0 0 0 66.228.118.153 ae11.dar01.sr01.dal01.networklayer.com
3 0 0 0 173.192.18.254 ae14.bbr02.eq01.dal03.networklayer.com
4 0 0 0 157.238.224.229 ae-11.r01.dllstx04.us.bb.gin.ntt.net
5 1 0 0 129.250.3.232 ae-5.r08.dllstx09.us.bb.gin.ntt.net
6 0 0 0 129.250.66.78 ae-0.centurylink.dllstx09.us.bb.gin.ntt.net
7 * * *
8 41 42 40 207.109.109.22
9 43 43 46 208.90.63.218
10 42 42 42 184.94.240.9
11 39 39 39 184.94.240.66
12 42 42 42 184.94.241.74 sv4.res.cisco.com
Trace complete
— end —
log in | account info
CentralOps.net
mx:sco.cisco.com does not appear to be a valid domain name or IP address, or it contains extra characters.
Domain Dossier will continue with mx.
Address lookup
lookup failed mx
Could not find an IP address for this domain name.
Domain Whois record
Queried whois.iana.org with "mx"…
domain: MX
organisation: NIC-Mexico
organisation: ITESM – Campus Monterrey
address: Av. Eugenio Garza Sada 427 Loc. 4, 5, 6
address: Monterrey Nuevo Leon 64840
address: Mexico
contact: administrative
name: Oscar Alejandro Robles-Garay
organisation: NIC-Mexico, ITESM – Campus Monterrey
address: Av. Eugenio Garza Sada 427 Loc. 4, 5, 6
address: Monterrey Nuevo Leon 64840
address: Mexico
phone: +52 (81) 8864 2600
fax-no: +52 (81) 8864 2600
e-mail: orobles@nic.mx
contact: technical
name: POC TECH IANA
organisation: NIC-Mexico, ITESM – Campus Monterrey
address: Av. Eugenio Garza Sada 427 Loc. 4, 5, 6
address: Monterrey Nuevo Leon 64840
address: Mexico
phone: +52 (81) 8864 2600
fax-no: +52 (81) 8864 2600
e-mail: tech-iana@nic.mx
nserver: C.MX-NS.MX 192.100.224.1 2001:1258:0:0:0:0:0:1
nserver: E.MX-NS.MX 189.201.244.1
nserver: I.MX-NS.MX 207.248.68.1
nserver: M.MX-NS.MX 200.94.176.1 2001:13c7:7000:0:0:0:0:1
nserver: O.MX-NS.MX 200.23.1.1
nserver: X.MX-NS.MX 201.131.252.1
ds-rdata: 36752 8 2 97D2717943D0665FF814CF22596E8176BFCD1D656DE082B0D48F283BA4826B9F
whois: whois.mx
status: ACTIVE
remarks: Registration information: http://www.registry.mx/
created: 1989-02-01
changed: 2015-07-14
source: IANA
Network Whois record
Don't have an IP address for which to get a record
DNS records
name class type data time to live
mx IN SOA
server: m.mx-ns.mx
email: hostmaster@nic.mx
serial: 1459804910
refresh: 900
retry: 900
expire: 604800
minimum ttl: 1800
86400s (1.00:00:00)
mx IN NS x.mx-ns.mx 86400s (1.00:00:00)
mx IN NS e.mx-ns.mx 86400s (1.00:00:00)
mx IN NS m.mx-ns.mx 86400s (1.00:00:00)
mx IN NS c.mx-ns.mx 86400s (1.00:00:00)
mx IN NS i.mx-ns.mx 86400s (1.00:00:00)
mx IN NS o.mx-ns.mx 86400s (1.00:00:00)
mx IN NSEC3PARAM
hash algorithm: SHA-1 (1)
flags: None (0)
iterations: 100
salt:
(64 bits)
EA9726F5B2DECC5E
86400s (1.00:00:00)
mx IN DNSKEY
flags: SecureEntryPoint, ZoneKey (257)
protocol: 3
algorithm: RSA/SHA-256 (8)
public key:
(2080 bits)
03010001C32D2D6FF163C3BCF2BA3EFA
B41AF24D9F1CEB4F09B4BF5D0DBF413E
07D88828893FD548FE0F7C73DA147597
0AF52DCE6FA7E73577E932269E6DA28F
62522D2D43979C7B4F1E41991CD2EC31
36A594057235C5A59C0FE624F99F8E93
CFEAC60F8D5B30BC610F48C742B519C4
1E7290FC40C10B7B594160853318AC58
3032D18917A09D4AC608032DC5C279E7
B6B8B6FDEB6545914F1185B9D863D8AA
E1807B14A60E8259DD6F0BF7DC9BE24A
C2416D910D347DF39D716E21958950E4
13D9398F8BB5D4202F2B52BA7DBD8714
3C19025067440C47A6A2E27E9677D3DF
FB2B29BED4832198797B4D4EEC0F86D9
A9E5C2787CC9D8A9CF19736384F7339D
9267F389
86400s (1.00:00:00)
mx IN DNSKEY
flags: ZoneKey (256)
protocol: 3
algorithm: RSA/SHA-256 (8)
public key:
(1056 bits)
03010001B44C657771A0B88768900D0D
AD0E013EC8B283134D90BCCC3C740E73
FE30DC881B7338500FCDF5A1C2769E80
0A97F89171E657C3B26F3A1F5CD2DBF5
2D945DBAFCE0061E37815A926CD78B95
55912E7806E7FE79359A7312C2844E3D
DE279D095C7ABDC7E43428C27F2EC922
EE3A455B9695B800F9FC62AE44364E5B
33C4E55D
86400s (1.00:00:00)
mx IN RRSIG
type covered: DNSKEY (48)
algorithm: RSA/SHA-256 (8)
labels: 1
original ttl: 86400 (1.00:00:00)
signature expiration: 2016-05-04 00:00:00Z
signature inception: 2016-04-04 00:00:00Z
key tag: 26599
signer's name: mx
signature:
(1024 bits)
3199B1B158E8ECD99A5BA795B7CE745A
F1513D61EC002B478C44DEEB7B5CA1AE
19A8EA0FD8AFEF6486DD2165245643D3
754A96E351EA099EC494AEB4821D9606
6DD4C7E59A1AD67D221566DF9830A353
CD48A30123CC53AA502AA9DD30DC225F
2EAD94DDFF6706706CA138ED9B3273B1
59E9E7D856770B90A0507F4D4378D412
86400s (1.00:00:00)
mx IN RRSIG
type covered: DNSKEY (48)
algorithm: RSA/SHA-256 (8)
labels: 1
original ttl: 86400 (1.00:00:00)
signature expiration: 2016-06-01 14:00:00Z
signature inception: 2016-04-02 15:00:00Z
key tag: 36752
signer's name: mx
signature:
(2048 bits)
0B0E4ABD239EE466C61CBDBF0561D3C8
76695312E752269B47AAA3E45B34BE16
BF5F28419C2142EC60D0ED024EA6DE04
D8F1B4A4F672620FB70A10149A2CA4E7
CBC32A09A9A2C633AE66D3B61D993B85
5AE35F246D1EBA1CC598B09181812D6D
203ABD2E0125BCF743CD51199B217DFC
DBD606B504D154F9A9A09583C5F12BFE
1DCB5AB188583839DB8B195645FCE275
053AF824C559DDE1DEC0DAC4FAD495B5
0EBB8DF2620AE62CFEA01FD7140EBB90
DC37E0870606E1711B5A302160DAD646
5AFFB3C22BA39A10228328E907C7BD1D
6B325BE7D816DC9EA0F8CB1F1C08530C
1232A7ADF2CFAF845CC141E551A3E39E
5115409263D180377503DC523FF75B5F
86400s (1.00:00:00)
mx IN RRSIG
type covered: NSEC3PARAM (51)
algorithm: RSA/SHA-256 (8)
labels: 1
original ttl: 86400 (1.00:00:00)
signature expiration: 2016-05-04 00:00:00Z
signature inception: 2016-04-04 00:00:00Z
key tag: 26599
signer's name: mx
signature:
(1024 bits)
234E4DDF5C0F632E1DDED3FDBD9E63BB
FEEF2BA8DA4926F3581643CBC590F739
20DF5965079F8D40D2DEB831107BFAE8
9E5D5DB088B58A6B09F04653AADAD9A3
7D1AA5A9EB4B930F8AE158A987718C5E
61F596F90C7220F4212F9EE002EFD87D
1FF375BAB4F1E89FE39BC0A15FF922AC
31FB7C53C08659689757C8D3D6BC7AFD
86400s (1.00:00:00)
mx IN RRSIG
type covered: NS (2)
algorithm: RSA/SHA-256 (8)
labels: 1
original ttl: 86400 (1.00:00:00)
signature expiration: 2016-05-04 00:00:00Z
signature inception: 2016-04-04 00:00:00Z
key tag: 26599
signer's name: mx
signature:
(1024 bits)
B3AFB1A0BE69576384E54058807C8B29
22AA8C3FE3D09E7538AB1ED95B9F04C4
7F00999858C4F411F86DBBDCB76FA7C3
20C298BAF04F2D4F0D6D8047F230D892
53B000FD9235D15451DFB974FAD277AA
4D7E5C6AAF442E1E87153D1C869A78B7
43DA3A8DE435ADF6114C167DB891BC26
DCD448FF9C0E694BC838060584CB997E
86400s (1.00:00:00)
mx IN RRSIG
type covered: SOA (6)
algorithm: RSA/SHA-256 (8)
labels: 1
original ttl: 86400 (1.00:00:00)
signature expiration: 2016-05-04 00:00:00Z
signature inception: 2016-04-04 00:00:00Z
key tag: 26599
signer's name: mx
signature:
(1024 bits)
0AB3E82CCFFD5091A7C357A290DFD9BC
EBF0780521DC6B0F781444FE42A56D55
FFC78794B247E3E50E4467D1BEC564C9
9DCE5DA43F23A5168E11AEC5C1ABA3D9
62DC98384AAADC1308B1631C6731BBB5
5321F3A163CA9D3770290BAA9126C287
27C856FE52E27FC349A74E20FBF39C64
BC6F4E3BDE1A9093CBEFFD1A835B3A20
86400s (1.00:00:00)
Traceroute
Don't have a destination IP address
— end —
log in | account info
CentralOps.net
Address lookup
canonical name sco.cisco.com.
aliases
addresses 208.90.58.101
Domain Whois record
Queried whois.internic.net with "dom cisco.com"…
Domain Name: CISCO.COM
Registrar: CSC CORPORATE DOMAINS, INC.
Sponsoring Registrar IANA ID: 299
Whois Server: whois.corporatedomains.com
Referral URL: http://www.cscglobal.com/global/web/csc/digital-brand-services.html
Name Server: NS1.CISCO.COM
Name Server: NS2.CISCO.COM
Name Server: NS3.CISCO.COM
Status: clientTransferProhibited https://www.icann.org/epp#clientTransferProhibited
Status: serverDeleteProhibited https://www.icann.org/epp#serverDeleteProhibited
Status: serverTransferProhibited https://www.icann.org/epp#serverTransferProhibited
Status: serverUpdateProhibited https://www.icann.org/epp#serverUpdateProhibited
Updated Date: 11-may-2015
Creation Date: 14-may-1987
Expiration Date: 15-may-2016
>>> Last update of whois database: Mon, 04 Apr 2016 11:40:45 GMT <<<
For more information on Whois status codes, please visit https://icann.org/epp
Queried whois.corporatedomains.com with "cisco.com"…
Domain Name: cisco.com
Registry Domain ID: 4987030_DOMAIN_COM-VRSN
Registrar WHOIS Server: whois.corporatedomains.com
Registrar URL: www.cscprotectsbrands.com
Updated Date: 2015-05-11T05:16:27Z
Creation Date: 1987-05-14T04:00:00Z
Registrar Registration Expiration Date: 2016-05-15T04:00:00Z
Registrar: CSC CORPORATE DOMAINS, INC.
Sponsoring Registrar IANA ID: 299
Registrar Abuse Contact Email: domainabuse@cscglobal.com
Registrar Abuse Contact Phone: +1.8887802723
Domain Status: serverTransferProhibited http://www.icann.org/epp#serverTransferProhibited
Domain Status: serverDeleteProhibited http://www.icann.org/epp#serverDeleteProhibited
Domain Status: clientTransferProhibited http://www.icann.org/epp#clientTransferProhibited
Domain Status: serverUpdateProhibited http://www.icann.org/epp#serverUpdateProhibited
Registry Registrant ID:
Registrant Name: Info Sec
Registrant Organization: Cisco Technology Inc.
Registrant Street: 170 West Tasman Drive
Registrant City: San Jose
Registrant State/Province: CA
Registrant Postal Code: 95134
Registrant Country: US
Registrant Phone: +1.4085273842
Registrant Phone Ext:
Registrant Fax: +1.4085264575
Registrant Fax Ext:
Registrant Email: infosec@cisco.com
Registry Admin ID:
Admin Name: Info Sec
Admin Organization: Cisco Technology Inc.
Admin Street: 170 West Tasman Drive
Admin City: San Jose
Admin State/Province: CA
Admin Postal Code: 95134
Admin Country: US
Admin Phone: +1.4085273842
Admin Phone Ext:
Admin Fax: +1.4085264575
Admin Fax Ext:
Admin Email: infosec@cisco.com
Registry Tech ID:
Tech Name: Network Services
Tech Organization: Cisco Technology Inc.
Tech Street: 170 W. Tasman Drive
Tech City: San Jose
Tech State/Province: CA
Tech Postal Code: 95134
Tech Country: US
Tech Phone: +1.4085279223
Tech Phone Ext:
Tech Fax: +1.4085267373
Tech Fax Ext:
Tech Email: dns-info@CISCO.COM
Name Server: ns2.cisco.com
Name Server: ns1.cisco.com
Name Server: ns3.cisco.com
DNSSEC: unsigned
URL of the ICANN WHOIS Data Problem Reporting System: http://wdprs.internic.net/
>>> Last update of WHOIS database: 2015-05-11T05:16:27Z <<<
Network Whois record
Queried whois.arin.net with "n 208.90.58.101″…
NetRange: 208.90.56.0 – 208.90.63.255
CIDR: 208.90.56.0/21
NetName: NETWORK-IRONPORT-SYSTEMS-2
NetHandle: NET-208-90-56-0-1
Parent: NET208 (NET-208-0-0-0-0)
NetType: Direct Assignment
OriginAS:
Organization: Cisco Systems Ironport Division (CISL-7)
RegDate: 2008-05-02
Updated: 2012-03-02
Ref: https://whois.arin.net/rest/net/NET-208-90-56-0-1
OrgName: Cisco Systems Ironport Division
OrgId: CISL-7
Address: 170 West Tasman Drive
City: San Jose
StateProv: CA
PostalCode: 95134
Country: US
RegDate: 2010-11-09
Updated: 2014-11-13
Ref: https://whois.arin.net/rest/org/CISL-7
OrgAbuseHandle: INA15-ARIN
OrgAbuseName: Ironport Network Abuse
OrgAbusePhone: +1-408-424-1164
OrgAbuseEmail: network-abuse@ironport.com
OrgAbuseRef: https://whois.arin.net/rest/poc/INA15-ARIN
OrgTechHandle: ISO3-ARIN
OrgTechName: Ironport Network Operations
OrgTechPhone: +1-408-424-1164
OrgTechEmail: netops-ironport@cisco.com
OrgTechRef: https://whois.arin.net/rest/poc/ISO3-ARIN
OrgTechHandle: OD19-ARIN
OrgTechName: DeLong, Owen
OrgTechPhone: +1-408-890-7992
OrgTechEmail: owen@delong.com
OrgTechRef: https://whois.arin.net/rest/poc/OD19-ARIN
OrgNOCHandle: ISO3-ARIN
OrgNOCName: Ironport Network Operations
OrgNOCPhone: +1-408-424-1164
OrgNOCEmail: netops-ironport@cisco.com
OrgNOCRef: https://whois.arin.net/rest/poc/ISO3-ARIN
DNS records
name class type data time to live
sco.cisco.com IN A 208.90.58.101 300s (00:05:00)
sco.cisco.com IN NS asia3.akam.net 300s (00:05:00)
sco.cisco.com IN NS ns1-73.akam.net 300s (00:05:00)
sco.cisco.com IN NS use1.akam.net 300s (00:05:00)
sco.cisco.com IN NS ns1-109.akam.net 300s (00:05:00)
sco.cisco.com IN NS ns1-90.akam.net 300s (00:05:00)
sco.cisco.com IN NS ns1-117.akam.net 300s (00:05:00)
sco.cisco.com IN NS ns1-93.akam.net 300s (00:05:00)
sco.cisco.com IN NS ns1-11.akam.net 300s (00:05:00)
sco.cisco.com IN SOA
server: use1.akam.net
email: stbu-hostmaster@cisco.com
serial: 1459771784
refresh: 1200
retry: 300
expire: 1209600
minimum ttl: 3600
300s (00:05:00)
sco.cisco.com IN MX
preference: 10
exchange: jira.sco.cisco.com
300s (00:05:00)
sco.cisco.com IN TXT v=spf1 ip4:208.90.57.0/24 ip4:108.171.128.0/24 ip4:108.171.129.0/24 ip4:108.171.130.0/24 ip4:108.171.131.0/24 ip4:108.171.132.0/24 ip4:108.171.133.0/24 ip4:108.171.134.0/24 ip4:210.55.186.0/24 ip4:68.232.129.181 ip4:68.232.135.80 include:cisco.com ~all 300s (00:05:00)
cisco.com IN SOA
server: edns-aln1-1-l.cisco.com
email: postmaster@cisco.com
serial: 16067190
refresh: 7200
retry: 1800
expire: 864000
minimum ttl: 86400
86400s (1.00:00:00)
cisco.com IN NS ns2.cisco.com 86400s (1.00:00:00)
cisco.com IN NS ns1.cisco.com 86400s (1.00:00:00)
cisco.com IN NS ns3.cisco.com 86400s (1.00:00:00)
cisco.com IN MX
preference: 10
exchange: alln-mx-01.cisco.com
86400s (1.00:00:00)
cisco.com IN MX
preference: 30
exchange: aer-mx-01.cisco.com
86400s (1.00:00:00)
cisco.com IN MX
preference: 20
exchange: rcdn-mx-01.cisco.com
86400s (1.00:00:00)
cisco.com IN AAAA 2001:420:1101:1::a 86400s (1.00:00:00)
cisco.com IN A 72.163.4.161 86400s (1.00:00:00)
cisco.com IN TXT 926723159-3188410 86400s (1.00:00:00)
cisco.com IN TXT MS=ms65960035 86400s (1.00:00:00)
cisco.com IN TXT v=spf1 ip4:173.37.147.224/27 ip4:173.37.142.64/26 ip4:173.38.212.128/27 ip4:173.38.203.0/24 ip4:64.100.0.0/14 ip4:72.163.7.160/27 ip4:72.163.197.0/24 ip4:144.254.0.0/16 ip4:66.187.208.0/20 ip4:173.37.86.0/24
ip4:64.104.206.0/24 ip4:64.104.15.96/27 ip4:64.102.19.192/26 ip4:144.254.15.96/27 ip4:173.36.137.128/26 ip4:173.36.130.0/24 mx:res.cisco.com mx:sco.cisco.com ~all 86400s (1.00:00:00)
101.58.90.208.in-addr.arpa IN PTR jira.sco.cisco.com 3600s (01:00:00)
58.90.208.in-addr.arpa IN SOA
server: adns1.ironport.com
email: stbu-hostmaster@cisco.com
serial: 1458202386
refresh: 14400
retry: 900
expire: 2419200
minimum ttl: 3600
3600s (01:00:00)
58.90.208.in-addr.arpa IN NS adns4.ironport.com 172800s (2.00:00:00)
58.90.208.in-addr.arpa IN NS adns3.ironport.com 172800s (2.00:00:00)
58.90.208.in-addr.arpa IN NS adns1.ironport.com 172800s (2.00:00:00)
58.90.208.in-addr.arpa IN NS adns2.ironport.com 172800s (2.00:00:00)
Traceroute
Tracing route to sco.cisco.com [208.90.58.101]…
hop rtt rtt rtt ip address fully qualified domain name
1 0 0 0 208.101.16.73 49.10.65d0.ip4.static.sl-reverse.com
2 0 0 0 66.228.118.153 ae11.dar01.sr01.dal01.networklayer.com
3 0 0 0 173.192.18.210 ae6.bbr01.eq01.dal03.networklayer.com
4 5 0 0 206.223.118.123 ge1-1.fr1.dal.llnw.net
5 42 24 25 68.142.64.25 tge1-8.fr4.phx7.llnw.net
6 34 40 34 68.142.64.30 tge26-2.fr4.lax.llnw.net
7 38 44 38 69.28.172.85 tge2-4.fr3.las.llnw.net
8 39 39 39 208.111.176.2 switch.ge3-1.fr3.las.llnw.net
9 43 42 42 199.189.116.242 cust-199.189.116.242.sinap-tix.com
10 44 43 43 64.79.157.66 demarc3.ironport.sinap-tix.com
11 42 42 42 208.90.56.105
12 41 41 41 208.90.58.101 jira.sco.cisco.com
Trace complete
— end —
Address lookup
lookup failed _netblocks.mimecast.com
Could not find an IP address for this domain name.
Domain Whois record
Queried whois.internic.net with "dom mimecast.com"…
Domain Name: MIMECAST.COM
Registrar: GODADDY.COM, LLC
Sponsoring Registrar IANA ID: 146
Whois Server: whois.godaddy.com
Referral URL: http://www.godaddy.com
Name Server: DNS01.MIMECAST.COM
Name Server: DNS02.MIMECAST.COM
Name Server: DNS03.MIMECAST.COM
Name Server: DNS04.MIMECAST.COM
Status: clientDeleteProhibited https://www.icann.org/epp#clientDeleteProhibited
Status: clientRenewProhibited https://www.icann.org/epp#clientRenewProhibited
Status: clientTransferProhibited https://www.icann.org/epp#clientTransferProhibited
Status: clientUpdateProhibited https://www.icann.org/epp#clientUpdateProhibited
Updated Date: 14-apr-2015
Creation Date: 20-feb-2003
Expiration Date: 13-dec-2023
>>> Last update of whois database: Mon, 04 Apr 2016 12:39:37 GMT <<<
For more information on Whois status codes, please visit https://icann.org/epp
Queried whois.godaddy.com with "mimecast.com"…
Domain Name: MIMECAST.COM
Registry Domain ID: 95127698_DOMAIN_COM-VRSN
Registrar WHOIS Server: whois.godaddy.com
Registrar URL: http://www.godaddy.com
Update Date: 2014-08-18T19:15:11Z
Creation Date: 2003-02-20T18:48:27Z
Registrar Registration Expiration Date: 2023-12-13T23:30:43Z
Registrar: GoDaddy.com, LLC
Registrar IANA ID: 146
Registrar Abuse Contact Email: abuse@godaddy.com
Registrar Abuse Contact Phone: +1.4806242505
Domain Status: clientTransferProhibited http://www.icann.org/epp#clientTransferProhibited
Domain Status: clientUpdateProhibited http://www.icann.org/epp#clientUpdateProhibited
Domain Status: clientRenewProhibited http://www.icann.org/epp#clientRenewProhibited
Domain Status: clientDeleteProhibited http://www.icann.org/epp#clientDeleteProhibited
Registry Registrant ID: Not Available From Registry
Registrant Name: Deepak Kumaraswamy
Registrant Organization: Mimecast Services Limited
Registrant Street: CityPoint, One Ropemaker Street
Registrant Street: Moorgate
Registrant City: London
Registrant State/Province:
Registrant Postal Code: EC2Y 9AW
Registrant Country: UK
Registrant Phone: +44.2078478700
Registrant Phone Ext:
Registrant Fax:
Registrant Fax Ext:
Registrant Email: deepak@mimecast.com
Registry Admin ID: Not Available From Registry
Admin Name: Deepak Kumaraswamy
Admin Organization: Mimecast Services Limited
Admin Street: CityPoint, One Ropemaker Street
Admin Street: Moorgate
Admin City: London
Admin State/Province:
Admin Postal Code: EC2Y 9AW
Admin Country: UK
Admin Phone: +44.2078478700
Admin Phone Ext:
Admin Fax:
Admin Fax Ext:
Admin Email: deepak@mimecast.com
Registry Tech ID: Not Available From Registry
Tech Name: Deepak Kumaraswamy
Tech Organization: Mimecast Services Limited
Tech Street: CityPoint, One Ropemaker Street
Tech Street: Moorgate
Tech City: London
Tech State/Province:
Tech Postal Code: EC2Y 9AW
Tech Country: UK
Tech Phone: +44.2078478700
Tech Phone Ext:
Tech Fax:
Tech Fax Ext:
Tech Email: deepak@mimecast.com
Name Server: DNS01.MIMECAST.COM
Name Server: DNS02.MIMECAST.COM
Name Server: DNS03.MIMECAST.COM
Name Server: DNS04.MIMECAST.COM
DNSSEC: unsigned
URL of the ICANN WHOIS Data Problem Reporting System: http://wdprs.internic.net/
>>> Last update of WHOIS database: 2016-04-04T12:00:00Z <<<
For more information on Whois status codes, please visit https://www.icann.org/resources/pages/epp-status-codes-2014-06-16-en
Network Whois record
Don't have an IP address for which to get a record
DNS records
name class type data time to live
_netblocks.mimecast.com IN TXT v=spf1 include:eu._netblocks.mimecast.com include:us._netblocks.mimecast.com include:za._netblocks.mimecast.com include:au._netblocks.mimecast.com ~all 300s (00:05:00)
mimecast.com IN SOA
server: dns01.mimecast.com
email: root@mimecast.com
serial: 1095495
refresh: 900
retry: 900
expire: 604800
minimum ttl: 86400
86400s (1.00:00:00)
mimecast.com IN NS dns04.mimecast.com 86400s (1.00:00:00)
mimecast.com IN NS dns01.mimecast.com 86400s (1.00:00:00)
mimecast.com IN NS dns03.mimecast.com 86400s (1.00:00:00)
mimecast.com IN NS dns02.mimecast.com 86400s (1.00:00:00)
mimecast.com IN A 146.101.202.134 300s (00:05:00)
mimecast.com IN MX
preference: 10
exchange: service-alpha-inbound-b.mimecast.com
300s (00:05:00)
mimecast.com IN MX
preference: 10
exchange: service-alpha-inbound-a.mimecast.com
300s (00:05:00)
mimecast.com IN TXT v=spf1 include:_netblocks.mimecast.com ip4:146.101.202.128/27 ip4:62.6.159.224/27 ip4:196.35.12.112/29 ip4:66.8.44.192/29 ip4:209.202.154.96/27 ip4:50.200.237.160/27 include:mktomail.com -all 86400s (1.00:00:00)
Traceroute
Don't have a destination IP address
— end —
Address lookup
canonical name mktomail.com.
aliases
addresses 72.47.231.49
Domain Whois record
Queried whois.internic.net with "dom mktomail.com"…
Domain Name: MKTOMAIL.COM
Registrar: NETWORK SOLUTIONS, LLC.
Sponsoring Registrar IANA ID: 2
Whois Server: whois.networksolutions.com
Referral URL: http://networksolutions.com
Name Server: NS1.MARKETO.COM
Name Server: NS2.MKTDNS.COM
Status: clientTransferProhibited https://www.icann.org/epp#clientTransferProhibited
Updated Date: 27-nov-2014
Creation Date: 09-jul-2008
Expiration Date: 09-jul-2018
>>> Last update of whois database: Mon, 04 Apr 2016 19:58:28 GMT <<<
For more information on Whois status codes, please visit https://icann.org/epp
Queried whois.networksolutions.com with "mktomail.com"…
Domain Name: MKTOMAIL.COM
Registry Domain ID: 1507141164_DOMAIN_COM-VRSN
Registrar WHOIS Server: whois.networksolutions.com
Registrar URL: http://networksolutions.com
Updated Date: 2015-01-29T00:39:54Z
Creation Date: 2008-07-09T00:08:13Z
Registrar Registration Expiration Date: 2018-07-08T04:00:00Z
Registrar: NETWORK SOLUTIONS, LLC.
Registrar IANA ID: 2
Registrar Abuse Contact Email: abuse@web.com
Registrar Abuse Contact Phone: +1.8003337680
Reseller:
Domain Status: clientTransferProhibited https://www.icann.org/epp#clientTransferProhibited
Registry Registrant ID:
Registrant Name: Marketo, Inc
Registrant Organization: Marketo, Inc
Registrant Street: 901 Mariners Island Blvd Suite 500
Registrant City: San Mateo
Registrant State/Province: CA
Registrant Postal Code: 94404
Registrant Country: US
Registrant Phone: +1.6503762300
Registrant Phone Ext:
Registrant Fax: +1.6503762331
Registrant Fax Ext:
Registrant Email: no.valid.email@worldnic.com
Registry Admin ID:
Admin Name: Morandi, David
Admin Organization: Marketo, Inc
Admin Street: 901 Mariners Island Blvd
Admin City: San Mateo
Admin State/Province: CA
Admin Postal Code: 94404
Admin Country: US
Admin Phone: +1.6503762316
Admin Phone Ext:
Admin Fax: +1.6502762331
Admin Fax Ext:
Admin Email: abuse@marketo.com
Registry Tech ID:
Tech Name: Rogozhkin, Alexey
Tech Organization: Marketo, Inc.
Tech Street: 901 Mariners Island Blvd.
Tech City: San Mateo
Tech State/Province: CA
Tech Postal Code: 94404
Tech Country: US
Tech Phone: +1.6502404617
Tech Phone Ext:
Tech Fax:
Tech Fax Ext:
Tech Email: abuse@marketo.com
Name Server: NS1.MARKETO.COM
Name Server: NS2.MKTDNS.COM
DNSSEC: Unsigned
URL of the ICANN WHOIS Data Problem Reporting System: http://wdprs.internic.net/
>>> Last update of whois database: Mon, 04 Apr 2016 19:58:28 GMT <<<
Network Whois record
Queried whois.arin.net with "n 72.47.231.49″…
NetRange: 72.47.192.0 – 72.47.255.255
CIDR: 72.47.192.0/18
NetName: MEDIATEMPLE-105
NetHandle: NET-72-47-192-0-1
Parent: NET72 (NET-72-0-0-0-0)
NetType: Direct Allocation
OriginAS:
Organization: Media Temple, Inc. (MEDIAT-10)
RegDate: 2007-05-30
Updated: 2012-03-20
Ref: https://whois.arin.net/rest/net/NET-72-47-192-0-1
OrgName: Media Temple, Inc.
OrgId: MEDIAT-10
Address: 8520 National Blvd.
Address: Building B
City: Culver City
StateProv: CA
PostalCode: 90232
Country: US
RegDate: 2001-05-15
Updated: 2015-08-24
Ref: https://whois.arin.net/rest/org/MEDIAT-10
OrgTechHandle: NA230-ARIN
OrgTechName: NOC Hosting Operations
OrgTechPhone: +1-877-578-4000
OrgTechEmail: dnsadmin@mediatemple.net
OrgTechRef: https://whois.arin.net/rest/poc/NA230-ARIN
OrgAbuseHandle: ABUSE418-ARIN
OrgAbuseName: Abuse Desk
OrgAbusePhone: +1-877-578-4000
OrgAbuseEmail: abuse@mediatemple.net
OrgAbuseRef: https://whois.arin.net/rest/poc/ABUSE418-ARIN
RAbuseHandle: ABUSE418-ARIN
RAbuseName: Abuse Desk
RAbusePhone: +1-877-578-4000
RAbuseEmail: abuse@mediatemple.net
RAbuseRef: https://whois.arin.net/rest/poc/ABUSE418-ARIN
RNOCHandle: NA230-ARIN
RNOCName: NOC Hosting Operations
RNOCPhone: +1-877-578-4000
RNOCEmail: dnsadmin@mediatemple.net
RNOCRef: https://whois.arin.net/rest/poc/NA230-ARIN
RTechHandle: NA230-ARIN
RTechName: NOC Hosting Operations
RTechPhone: +1-877-578-4000
RTechEmail: dnsadmin@mediatemple.net
RTechRef: https://whois.arin.net/rest/poc/NA230-ARIN
DNS records
name class type data time to live
mktomail.com IN SOA
server: ns1.marketo.com
email: ops@localhost
serial: 2015122300
refresh: 1800
retry: 1800
expire: 604800
minimum ttl: 1800
900s (00:15:00)
mktomail.com IN NS ns2.mktdns.com 900s (00:15:00)
mktomail.com IN NS ns1.marketo.com 900s (00:15:00)
mktomail.com IN A 72.47.231.49 86400s (1.00:00:00)
mktomail.com IN MX
preference: 0
exchange: mktomail-com.mail.protection.outlook.com
900s (00:15:00)
mktomail.com IN TXT MS=ms86038015 900s (00:15:00)
mktomail.com IN TXT v=spf1 ip4:199.15.212.0/22 ip4:72.3.185.0/24 ip4:72.32.154.0/24 ip4:72.32.217.0/24 ip4:72.32.243.0/24 ip4:94.236.119.0/26 ip4:37.188.97.188/32 ip4:185.28.196.0/22 ip4:192.28.128.0/18 ip4:103.237.104.0/22 ip6:2a04:35c0::/29 ~all 900s (00:15:00)
mktomail.com IN TXT google-site-verification=hlFqCorHDm61oaA9tEbxS2EoxvmpThp60Z3A8osUq5I 900s (00:15:00)
49.231.47.72.in-addr.arpa IN PTR agaacqsqgq.c04.gridserver.com 43200s (12:00:00)
231.47.72.in-addr.arpa IN NS ns1.mediatemple.net 86400s (1.00:00:00)
231.47.72.in-addr.arpa IN NS ns2.mediatemple.net 86400s (1.00:00:00)
231.47.72.in-addr.arpa IN SOA
server: ns1.mediatemple.net
email: dnsadmin@mediatemple.net
serial: 2016040407
refresh: 10800
retry: 3600
expire: 1209600
minimum ttl: 43200
86400s (1.00:00:00)
Traceroute
Tracing route to mktomail.com [72.47.231.49]…
hop rtt rtt rtt ip address fully qualified domain name
1 0 0 0 208.101.16.73 49.10.65d0.ip4.static.sl-reverse.com
2 0 0 0 66.228.118.153 ae11.dar01.sr01.dal01.networklayer.com
3 0 0 0 173.192.18.254 ae14.bbr02.eq01.dal03.networklayer.com
4 0 2 0 157.238.224.229 ae-11.r01.dllstx04.us.bb.gin.ntt.net
5 0 0 0 129.250.3.232 ae-5.r08.dllstx09.us.bb.gin.ntt.net
6 4 8 8 129.250.66.78 ae-0.centurylink.dllstx09.us.bb.gin.ntt.net
7 * * *
8 31 31 31 63.158.61.114 63-158-61-114.dia.static.qwest.net
9 32 32 32 72.10.63.166 e2.2.cr02.lax01.mtsvc.net
10 38 34 40 72.10.63.198 e1.1.as02.lax01.mtsvc.net
11 43 34 39 72.10.63.250 e1.3.as06.lax02.mtsvc.net
12 34 34 34 72.47.231.49 agaacqsqgq.c04.gridserver.com
Trace complete
— end —
Address lookup
lookup failed unassigned170.nyiix.net
Could not find an IP address for this domain name.
Domain Whois record
Queried whois.internic.net with "dom nyiix.net"…
Domain Name: NYIIX.NET
Registrar: NETWORK SOLUTIONS, LLC.
Sponsoring Registrar IANA ID: 2
Whois Server: whois.networksolutions.com
Referral URL: http://networksolutions.com
Name Server: NS1.CDNETDNS.NET
Name Server: NS2.CDNETDNS.NET
Status: clientTransferProhibited https://www.icann.org/epp#clientTransferProhibited
Updated Date: 18-may-2015
Creation Date: 14-may-1996
Expiration Date: 15-may-2016
>>> Last update of whois database: Mon, 04 Apr 2016 20:06:18 GMT <<<
For more information on Whois status codes, please visit https://icann.org/epp
Queried whois.networksolutions.com with "nyiix.net"…
Domain Name: NYIIX.NET
Registry Domain ID: 3509316_DOMAIN_NET-VRSN
Registrar WHOIS Server: whois.networksolutions.com
Registrar URL: http://www.networksolutions.com/en_US/
Updated Date: 2015-03-16T07:25:06Z
Creation Date: 1996-05-14T04:00:00Z
Registrar Registration Expiration Date: 2016-05-15T04:00:00Z
Registrar: NETWORK SOLUTIONS, LLC.
Registrar IANA ID: 2
Registrar Abuse Contact Email: abuse@web.com
Registrar Abuse Contact Phone: +1.8003337680
Reseller:
Domain Status: clientTransferProhibited https://www.icann.org/epp#clientTransferProhibited
Registry Registrant ID:
Registrant Name: TELEHOUSE America
Registrant Organization: TELEHOUSE America
Registrant Street: 7 Teleport Drive
Registrant City: Staten Island
Registrant State/Province: NY
Registrant Postal Code: 10311
Registrant Country: US
Registrant Phone: +1.7183552509
Registrant Phone Ext:
Registrant Fax: +1.7183552517
Registrant Fax Ext:
Registrant Email: sugeno@TELEHOUSE.COM
Registry Admin ID:
Admin Name: SUGENO, Akio
Admin Organization: Telehouse International Corp of America
Admin Street: 7 TELEPORT DR
Admin City: STATEN ISLAND
Admin State/Province: NY
Admin Postal Code: 10311-1001
Admin Country: US
Admin Phone: +1.7183552509
Admin Phone Ext:
Admin Fax: +1.7183552517
Admin Fax Ext:
Admin Email: sugeno@TELEHOUSE.COM
Registry Tech ID:
Tech Name: SUGENO, Akio
Tech Organization: Telehouse International Corp of America
Tech Street: 7 TELEPORT DR
Tech City: STATEN ISLAND
Tech State/Province: NY
Tech Postal Code: 10311-1001
Tech Country: US
Tech Phone: +1.7183552509
Tech Phone Ext:
Tech Fax: +1.7183552517
Tech Fax Ext:
Tech Email: sugeno@TELEHOUSE.COM
Name Server: NS1.CDNETDNS.NET
Name Server: NS2.CDNETDNS.NET
DNSSEC: Unsigned
URL of the ICANN WHOIS Data Problem Reporting System: http://wdprs.internic.net/
>>> Last update of whois database: Mon, 04 Apr 2016 20:06:18 GMT <<<
Network Whois record
Don't have an IP address for which to get a record
DNS records
DNS query for unassigned170.nyiix.net returned an error from the server: NameError
name class type data time to live
nyiix.net IN SOA
server: ns1-85t.telehouse.com
email: sugeno@telehouse.com
serial: 2015030502
refresh: 10800
retry: 3600
expire: 1209600
minimum ttl: 3600
3600s (01:00:00)
nyiix.net IN NS ns1.cdnetdns.net 3600s (01:00:00)
nyiix.net IN NS ns2.cdnetdns.net 3600s (01:00:00)
nyiix.net IN MX
preference: 10
exchange: ns1.nyiix.net
3600s (01:00:00)
nyiix.net IN A 67.214.159.212 3600s (01:00:00)
Traceroute
Don't have a destination IP address
— end —
URL for this output | return to CentralOps.net, a service of Hexillion
@@@@@@@@@@@@@@@@@@@@@
v=spf1 include:_netblocks.mimecast.com
198.32.160.170
unassigned170.nyiix.net
ns1.cdnetdns.net >> 174.35.55.22
ns2.cdnetdns.net >> 66.114.55.22
67.214.159.212
192.241.164.254
104.131.241.168
Name Server: DNS010.D.REGISTER.COM
Name Server: DNS021.C.REGISTER.COM
Name Server: DNS072.B.REGISTER.COM
Name Server: DNS205.A.REGISTER.COM
ns3.register.com >> 64.69.208.143
ns1.register.com >> 64.69.208.141
ns4.register.com >> 209.17.114.135
ns2.register.com >> 209.17.114.135
v=spf1 include:_netblocks.mimecast.com ip4:146.101.202.128/27 ip4:62.6.159.224/27 ip4:196.35.12.112/29 ip4:66.8.44.192/29 ip4:209.202.154.96/27 ip4:50.200.237.160/27
include:mktomail.com -all
72.47.231.49
v=spf1 ip4:199.15.212.0/22 ip4:72.3.185.0/24 ip4:72.32.154.0/24 ip4:72.32.217.0/24 ip4:72.32.243.0/24 ip4:94.236.119.0/26 ip4:37.188.97.188/32 ip4:185.28.196.0/22
Name Server: DNS010.D.REGISTER.COM
216.21.236.10
216.21.224.0 – 216.21.239.255
CIDR: 216.21.224.0/20
v=spf1 ip4:209.17.115.0/24 ip4:209.237.134.0/24 ip4:64.69.208.0/24 ip4:64.69.212.0/24 ip4:64.69.218.0/24 ip4:74.200.28.190 ?all
Name Server: DNS021.C.REGISTER.COM
216.21.235.21
216.21.224.0 – 216.21.239.255
CIDR: 216.21.224.0/20
v=spf1 ip4:209.17.115.0/24 ip4:209.237.134.0/24 ip4:64.69.208.0/24 ip4:64.69.212.0/24 ip4:64.69.218.0/24 ip4:74.200.28.190 ?all
62.115.32.2 defensenet-ic-302032-ash-b2.c.telia.net
62.115.32.0 – 62.115.32.255
62.115.0.0/16
62.115.32.2
v=spf1 ip4:194.237.170.0/24 ip4:195.198.164.0/24 ip4:62.20.126.0/24 include:_spf-a.telia.net include:_spf-b.telia.net ~all
mail.telia.net
81.236.57.10
81.224.0.0 – 81.236.255.255
81.224.0.0/12
Name Server: DNS072.B.REGISTER.COM
216.21.232.72
v=spf1 ip4:209.17.115.0/24 ip4:209.237.134.0/24 ip4:64.69.208.0/24 ip4:64.69.212.0/24 ip4:64.69.218.0/24 ip4:74.200.28.190 ?all
Name Server: DNS205.A.REGISTER.COM
216.21.231.205
107.162.0.123
NetRange: 107.162.0.0 – 107.162.255.255
CIDR: 107.162.0.0/16
NetName: DEFENSE-NET
mail.defense.net
64.233.160.121
64.233.160.0 – 64.233.191.255
CIDR: 64.233.160.0/19
v=spf1 ip4:172.17.2.145 ip4:173.205.61.130/32 ip4:173.205.61.50/32 ip4:46.33.92.26/32 ip4:183.182.80.186/32 ip4:107.162.0.0/16 include:mail.zendesk.com -all
_netblocks.mimecast.com IN TXT v=spf1 include:eu._netblocks.mimecast.com include:us._netblocks.mimecast.com include:za._netblocks.mimecast.com include:au._netblocks.mimecast.com
f5.com
104.219.106.168
104.219.104.0 – 104.219.111.255
CIDR: 104.219.104.0/24
104.219.106.168
104.219.106.168
v=spf1 ip4:209.61.151.0/24 ip4:166.78.68.0/22 ip4:198.61.254.0/23 ip4:192.237.158.0/23 ip4:23.253.182.0/24 ip4:23.253.183.0/24 ip4:104.130.96.0/28 ip4:173.193.210.32/27 ip4:50.23.218.192/27 ip4:174.37.226.64/27 ip4:208.43.239.136/30
ip4:184.173.105.0/24 ip4:184.173.153.0/24 ip4:208.96.6.128/27 ip4:157.56.120.0/25 ip4:159.182.33.151/32 ip4:159.182.41.57/32 ip4:159.182.1.200/30 ip4:159.182.219.0/24 ip4:208.65.182.32/28
ip4:104.146.0.0/15 ip4:191.234.192.0/19 ip4:191.234.144.0/20 ip4:134.170.200.0/21 ip4:191.234.8.0/21 ip4:134.170.208.0/21 ip4:191.232.0.0/23 ip4:191.234.76.0/23 ip4:111.221.20.128/25 ip4:111.221.67.0/25 ip4:207.46.101.128/26 ip4:207.46.108.0/25
ip4:207.46.100.0/24 ip4:207.46.163.0/24 ip4:65.55.169.0/24 ip4:157.55.133.0/25 ip4:157.56.110.0/23 ip4:157.55.234.0/24 ip4:213.199.154.0/24 ip4:213.199.180.0/24 ip4:65.61.115.222/32 ip4:68.233.68.14/32 ip4:74.125.0.0/16 ip4:173.194.0.0/16
ip4:207.126.144.0/20 ip4:209.85.128.0/17 ip4:216.58.192.0/19 ip4:216.239.32.0/19 ip4:67.231.144.81/32 ip4:67.231.152.58/32 ip4:74.201.245.174/32 ip4:66.119.37.184/30 ip4:104.219.104.168/32 ip4:54.194.149.47/32 ip4:54.200.128.158/32
ip4:66.47.25.96/29 ip4:208.96.32.0/26 ip4:157.56.116.0/25 ip4:157.56.112.0/24 ip4:134.170.140.0/24 ip4:134.170.132.0/24 ip4:207.46.51.64/26 ip4:157.55.158.0/23 ip4:157.56.87.192/26 ip4:64.4.22.64/26 ip4:23.103.128.0/19 ip4:23.103.198.0/23
ip4:65.55.88.0/24 ip4:104.47.0.0/17 ip4:23.103.200.0/21 ip4:23.103.208.0/21 ip4:23.103.191.0/24 ip4:216.32.180.0/23 include:mktomail.com include:_spf.salesforce.com
mx:f5.com
nserver: C.MX-NS.MX 192.100.224.1 2001:1258:0:0:0:0:0:1
nserver: E.MX-NS.MX 189.201.244.1
nserver: I.MX-NS.MX 207.248.68.1
nserver: M.MX-NS.MX 200.94.176.1 2001:13c7:7000:0:0:0:0:1
nserver: O.MX-NS.MX 200.23.1.1
nserver: X.MX-NS.MX 201.131.252.1
mx:res.cisco.com -all
nserver: C.MX-NS.MX 192.100.224.1 2001:1258:0:0:0:0:0:1
nserver: E.MX-NS.MX 189.201.244.1
nserver: I.MX-NS.MX 207.248.68.1
nserver: M.MX-NS.MX 200.94.176.1 2001:13c7:7000:0:0:0:0:1
nserver: O.MX-NS.MX 200.23.1.1
nserver: X.MX-NS.MX 201.131.252.1
v=spf1 ip4:173.37.147.224/27 ip4:173.37.142.64/26 ip4:173.38.212.128/27 ip4:173.38.203.0/24 ip4:64.100.0.0/14 ip4:72.163.7.160/27 ip4:72.163.197.0/24 ip4:144.254.0.0/16 ip4:66.187.208.0/20 ip4:173.37.86.0/24
ip4:64.104.206.0/24 ip4:64.104.15.96/27 ip4:64.102.19.192/26 ip4:144.254.15.96/27 ip4:173.36.137.128/26 ip4:173.36.130.0/24 mx:res.cisco.com
mx:sco.cisco.com ~all
v=spf1 ip4:208.90.57.0/24 ip4:108.171.128.0/24 ip4:108.171.129.0/24 ip4:108.171.130.0/24 ip4:108.171.131.0/24 ip4:108.171.132.0/24 ip4:108.171.133.0/24 ip4:108.171.134.0/24 ip4:210.55.186.0/24 ip4:68.232.129.181 ip4:68.232.135.80
include:cisco.com ~all
v=spf1 ip4:173.37.147.224/27 ip4:173.37.142.64/26 ip4:173.38.212.128/27 ip4:173.38.203.0/24 ip4:64.100.0.0/14 ip4:72.163.7.160/27 ip4:72.163.197.0/24 ip4:144.254.0.0/16 ip4:66.187.208.0/20 ip4:173.37.86.0/24
ip4:64.104.206.0/24 ip4:64.104.15.96/27 ip4:64.102.19.192/26 ip4:144.254.15.96/27 ip4:173.36.137.128/26 ip4:173.36.130.0/24 mx:res.cisco.com mx:sco.cisco.com ~all
nserver: C.MX-NS.MX 192.100.224.1 2001:1258:0:0:0:0:0:1
nserver: E.MX-NS.MX 189.201.244.1
nserver: I.MX-NS.MX 207.248.68.1
nserver: M.MX-NS.MX 200.94.176.1 2001:13c7:7000:0:0:0:0:1
nserver: O.MX-NS.MX 200.23.1.1
nserver: X.MX-NS.MX 201.131.252.1
DNS01.MIMECAST.COM
dns02.mimecast.com >> 205.139.110.125
dns04.mimecast.com >> 207.211.41.115
dns03.mimecast.com >> 205.217.25.135
dns01.mimecast.com >> 193.118.78.141
dns072.b.register.com
216.21.232.72
ns3.register.com >> 64.69.208.143
ns2.register.com >> 209.17.114.135
ns1.register.com >> 64.69.208.141
ns4.register.com >> 209.17.114.135
dns205.a.register.com
216.21.231.205
Name Server: dns010.d.register.com
216.21.236.10
Name Server: dns072.b.register.com
216.21.232.72
Name Server: dns021.c.register.com
216.21.235.21
Name Server: DNS010.D.REGISTER.COM
216.21.236.10
Name Server: DNS021.C.REGISTER.COM
216.21.235.21
Name Server: DNS072.B.REGISTER.COM
216.21.232.72
Name Server: DNS205.A.REGISTER.COM
216.21.231.205
Stew Webb Radio Network
Listen Live
US Intel Breaking News
http://www.stewwebb.com
Listen live by phone
712-775-8269
federalwhistleblower@gmail.com