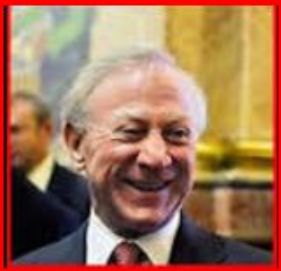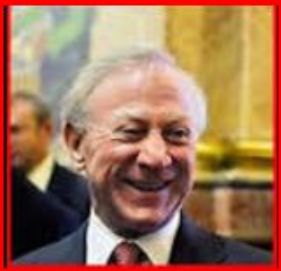 Illuminati Zionist Satanic Baby Killing Punk Larry A. Mizel of Denver, Colorado
By Stew Webb
Larry Mizel is one of the most Notorious Jewish Gangsters ever to live, following in the footsteps of Meyer Lansky and Leonard Millman, Larry Mizel has escaped Justice through pay offs and Bribes of Public Officials, Justice Department Employees, Congressman and Senators, FBI, DEA, and others agents and agency Chiefs and what is even more off the charts those Bribed got to keep their Bribes.
Larry Mizel paid a hefty fine in 1997 in a special Grand Jury and walked with out Jail.
Larry Mizel has been at the top and involved in every Major Financial Crime since 1968 and he is still walking and breathing at at the Helm of HSBC Bank a subsidiary of Great West Life Insurance Company of Englewood, Colorado. Larry Mizel also runs over 5,000 other companies including M.D.C. Holding, Inc. of Denver aka Richmond American Homes NYSE: MDC.
Larry Mizel is a Director of the American Israel Political Action Committee "AIPAC" which is nothing more than Israeli Espionage against the United States of America and has bought most of the US Congress and Senate with Political Campaign Contributions.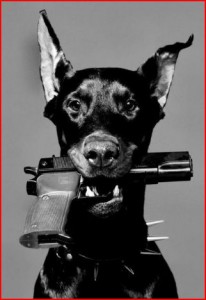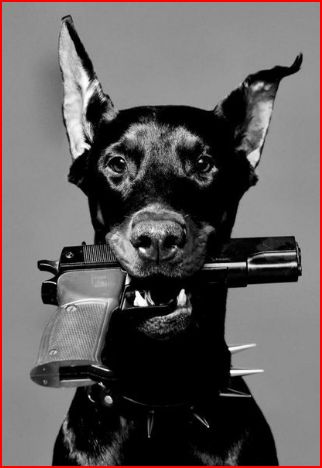 Spot Dog
Stew Webb Whistle blower Federal Grand Jury Demand against Kerre Millman, Leonard Millman, Elaine Millman, Larry Mizel, Norman Brownstein, George HW Bush, Jeb Bush, Neil Bush, Bill Clinton, Hillary Clinton and others.
http://www.stewwebb.com/2016/03/22/stew-webb-whistleblower-grand-jury-demand-against-hillary-clinton
Stew Webb Savings and Loan Whistle blower Faces Illegal Charges
http://www.stewwebb.com/2013/10/08/sl-whistleblower-faces-federal-charges
Stew Webb Official SEC Whistle blower Complaint Mortgage Backed Securities Fraud
http://www.stewwebb.com/2013/10/07/stew-webb-official-sec-whistleblower-complaint-mortgage-backed-securities-fraud
Bush – Millman – Clinton Zionist Organized Crime Family Flow Chart (1)
http://www.stewwebb.com/2013/08/11/bush-millman-clinton-zionist-organized-crime-family-flow-chart-1
FRAUDS ARE US AT MDC – NYSE The Denver Illuminati Zionist Connection
http://www.stewwebb.com/2013/08/17/frauds-are-us-at-mdc-nyse-the-denver-illuminati-zionist-connection
Illuminati Human Sacrifices June 21 and December 20-22 every year in Denver, Colorado
George HW Bush, Larry Mizel, Henry Kissinger, David Rockefeller, Rabbi Answar Bin Shari of Israel, Meyer Rothchild, and the other 12 Diciples of Satan are there Killing an Infant and drinking its blood as a Ritual to Satan.
http://www.stewwebb.com/?s=Illuminati+Human+Sacrifice&submit=Go
From Cradle to Cabal The Secret Life of Gale Norton The Denver Illuminati Zionist Connection
http://www.stewwebb.com/2013/08/12/from-cradle-to-cabal-the-secret-life-of-gale-norton-the-denver-illuminati-zionist-connection
John McCain wife hiding war profits untaxed off shore accounts
Note: Larry Mizel's Real Corp Realty
http://www.stewwebb.com/2013/08/15/john-mccains-wife-hiding-war-profits-untaxed-off-shore-accounts
Donald Trump Vs US Senator John McCain
http://www.stewwebb.com/2016/03/06/donald-trump-vs-us-senator-john-mccain
Larry Mizel go to Jews for Republicans Who Want to Be President
http://www.stewwebb.com/2015/08/30/larry-mizel-go-to-jews-for-republicans-who-want-to-be-president
Larry Mizel HSBC Bank Moody's Prophecy Coming True
http://www.stewwebb.com/2016/04/03/larry-mizel-hsbc-bank-moodys-prophecy-coming-true
Larry Mizel another of his HSBC Bank Scandals
http://www.stewwebb.com/2016/04/03/larry-mizel-another-hsbc-bank-scandals
AIPAC Directors Larry Mizel, Norman Brownstein Campaign Contributions
http://www.stewwebb.com/2016/04/03/aipac-directors-larry-mizel-norman-brownstein-campaign-contributions
HSBC comes up short in Money Laundering Vigilance, U.S. says
By Jonathan Stempel
NEW YORK, April 1 (Reuters) – HSBC Holdings Plc has not done enough to thwart money laundering, despite making significant progress since reaching a landmark 2012 anti-money-laundering settlement with U.S. prosecutors, a federal monitor has found.
The monitor "remains unable to certify that the bank's compliance program is reasonably designed and implemented to detect and prevent violations of AML and sanctions laws," U.S. Attorney Robert Capers in Brooklyn, New York said in a letter filed on Friday with the federal court there.
"Although HSBC made significant progress last year, the monitor believes that the bank continues to face significant challenges," Capers added.
The London-based bank has spent three years upgrading its oversight of customer transactions, after reaching a $1.92 billion settlement of U.S. Department of Justice charges tied to money laundering.
Prosecutors said HSBC failed to spot suspicious activity related to Mexican and Colombian drug cartels, and handled transactions for customers in countries subject to U.S. sanctions, such as Myanmar, Cuba and Iran.
As part of the settlement, HSBC entered a five-year deferred prosecution agreement and agreed to monitoring by Michael Cherkasky, the executive chairman of compliance firm Exiger and a former prosecutor.
The Justice Department could prosecute HSBC or extend the monitoring if the bank fails to live up to its commitments.
"HSBC remains focused on fulfilling its obligations under the DPA and implementing the most effective standards globally to combat financial crime," bank spokesman Rob Sherman said.
According to Capers, Cherkasky found that HSBC in 2015 made "commendable progress" toward improving oversight, spending more than $680 million and adding 2,584 compliance personnel, and was "especially complimentary of HSBC's 'tone at the top.'"
But Cherkasky also found that HSBC's monitoring and testing capabilities suffer from "immaturity," and affiliates in some countries have struggled to obtain information about customers when opening accounts or updating account profiles, Capers said.
The monitor also believes "a great deal of work remains to be done" in improving technology, Capers said, and flagged instances where computer deficiencies left HSBC short of data needed to help detect high-risk transactions.
Cherkasky declined to comment.
His reports have been filed under seal with the Brooklyn court. HSBC and the Justice Department have appealed an order by U.S. District Judge John Gleeson to make his work public.
Gleeson left the bench last month for private practice. U.S. District Judge Ann Donnelly now oversees the HSBC case.
The case is U.S. v. HSBC Bank USA NA et al, U.S. District Court, Eastern District of New York, No. 12-cr-00763. (Reporting by Jonathan Stempel in New York; Editing by Steve Orlofsky)
http://www.lse.co.uk/FinanceNews.asp?code=7k3gojj8&headline=HSBC_comes_up_short_in_money_laundering_vigilance_US_says
Stew Webb Radio Network
Listen Live
US Intel Breaking News
http://www.stewwebb.com
Listen live by phone
712-775-8269
federalwhistleblower@gmail.com