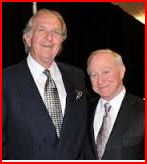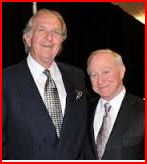 (L) Norman Brownstein (R) Larry Mizel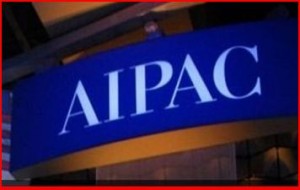 By Stew Webb Federal Whistle blower
"AIPAC" American Israel Political Action Committee Directors Larry Mizel, Norman Brownstein Recent Campaign Contributions.
In 1990 MDC Holding, Inc., Richmond American Homes, Larry Mizel, David Mandarich and others were charged with Illegal Political Campaign Money Laundering Colorado's largest case. This author and Federal Whistle blower was the one who exposed them. The case ended after they Killed Judge Richard Matsch's Daughter, but with the help of Congressional Investigators I was able to get Congressional Investigation and Hearing that was later dubbed "The Keating Five" which included Crook Senator John McCain who should have been thrown in Jail. John McCain calls Illuminati Baby Killer Larry Mizel weekly for instructions for the Greater Israel.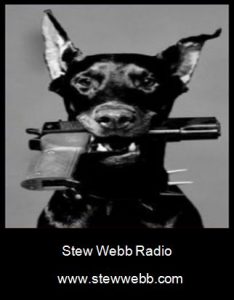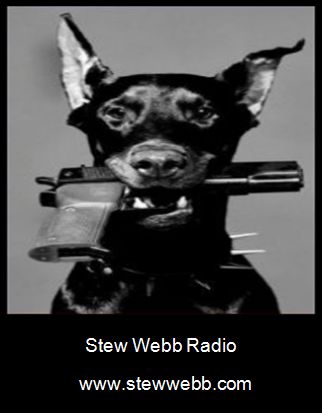 AIPAC and Abramoff Operated Child Sex Blackmail Ring
Stew Webb Whistle blower Federal Grand Jury Demand against Kerre Millman, Leonard Millman, Elaine Millman, Larry Mizel, Norman Brownstein, George HW Bush, Jeb Bush, Neil Bush, Bill Clinton, Hillary Clinton and others.
http://www.stewwebb.com/2016/03/22/stew-webb-whistleblower-grand-jury-demand-against-hillary-clinton
Stew Webb Savings and Loan Whistle blower Face Illegal Charges
http://www.stewwebb.com/2013/10/08/sl-whistleblower-faces-federal-charges
Stew Webb Official SEC Whistle blower Complaint Mortgage Backed Securities Fraud
http://www.stewwebb.com/2013/10/07/stew-webb-official-sec-whistleblower-complaint-mortgage-backed-securities-fraud
Bush – Millman – Clinton Zionist Organized Crime Family Flow Chart (1)
http://www.stewwebb.com/2013/08/11/bush-millman-clinton-zionist-organized-crime-family-flow-chart-1
FRAUDS ARE US AT MDC – NYSE The Denver Illuminati Zionist Connection
http://www.stewwebb.com/2013/08/17/frauds-are-us-at-mdc-nyse-the-denver-illuminati-zionist-connection
Illuminati Human Sacrifices June 21 and December 20-22 every year in Denver, Colorado
George HW Bush, Larry Mizel, Henry Kissinger, David Rockefeller, Rabbi Answar Bin Shari of Israel, Meyer Rothchild, and the other 12 Diciples of Satan are there Killing an Infant and drinking its blood as a Ritual to Satan.
http://www.stewwebb.com/?s=Illuminati+Human+Sacrifice&submit=Go
From Cradle to Cabal The Secret Life of Gale Norton The Denver Illuminati Zionist Connection
http://www.stewwebb.com/2013/08/12/from-cradle-to-cabal-the-secret-life-of-gale-norton-the-denver-illuminati-zionist-connection
John McCain wife hiding war profits untaxed off shore accounts
http://www.stewwebb.com/2013/08/15/john-mccains-wife-hiding-war-profits-untaxed-off-shore-accounts
Donald Trump Vs US Senator John McCain
http://www.stewwebb.com/2016/03/06/donald-trump-vs-us-senator-john-mccain
Larry Mizel go to Jews for Republicans Who Want to Be President
http://www.stewwebb.com/2015/08/30/larry-mizel-go-to-jews-for-republicans-who-want-to-be-president
Contributor
Occupation
Date
Amount
Recipient
MIZEL, LARRY A MR
DENVER, CO 80237
MDC HOLDINGS INC.
4/13/15
$5,400
Cruz, Ted (R)
MIZEL, LARRY A MR
DENVER, CO 80237
MDC HOLDINGS, INC.
3/16/15
$2,700
Coffman, Mike (R)
MIZEL, LARRY A
DENVER, CO 80237
MDC HOLDINGS
8/21/15
$2,700
Graham, Lindsey (R)
MIZEL, LARRY A
DENVER, CO 80237
MDC HOLDINGS
11/19/15
$2,700
Ayotte, Kelly (R)
MIZEL, LARRY A
DENVER, CO 80209
MDC HOLDINGS, INC.
1/30/15
$2,600
Bennet, Michael F (D)
MIZEL, LARRY A MR
DENVER, CO 80237
MDC HOLDINGS INC.
6/30/15
$2,700
Buck, Kenneth R (R)
MIZEL, LARRY A MR
DENVER, CO 80237
M.D.C HOLDINGS
9/11/15
$2,700
Trump, Donald (R)
MIZEL, LARRY A MR
DENVER, CO 80237
MDC HOLDINGS INC.
5/26/15
$2,700
Cruz, Ted (R)
MIZEL, LARRY A
DENVER, CO 80237
MDC HOLDINGS
6/25/15
$5,400
Graham, Lindsey (R)
MIZEL, LARRY A
DENVER, CO 80237
MDC HOLDINGS
8/21/15
$-2,700
Graham, Lindsey (R)
MIZEL, LARRY A MR
DENVER, CO 80237
MDC HOLDINGS
6/11/15
$2,000
Isakson, Johnny (R)
MIZEL, LARRY A
DENVER, CO 80237
MDC HOLDINGS, INC
3/14/15
$-2,500
Johnson, Ron (R)
MIZEL, LARRY A MR
DENVER, CO 80237
M.D.C. HOLDINGS
3/19/15
$-2,700
McCain, John (R)
MIZEL, LARRY A MR
DENVER, CO 80237
MDC HOLDINGS
3/19/15
$5,200
Lee, Mike (R)
MIZEL, LARRY A
DENVER, CO 80209
M.D.C. HOLDINGS INC.
6/15/15
$66,600
Republican National Cmte (R)
MIZEL, LARRY A
DENVER, CO 80209
MDC HOLDINGS, INC.
1/30/15
$-2,600
Bennet, Michael F (D)
MIZEL, LARRY A MR
DENVER, CO 80237
MDC HOLDINGS, INC.
6/24/15
$2,700
Coffman, Mike (R)
MIZEL, LARRY A
DENVER, CO 80237
MDC HOLDINGS
6/25/15
$5,400
Graham, Lindsey (R)
MIZEL, LARRY A
DENVER, CO 80237
MDC HOLDINGS, INC
2/4/15
$5,200
Johnson, Ron (R)
MIZEL, LARRY A
DENVER, CO 80237
MDC HOLDINGS, INC
3/14/15
$2,500
Johnson, Ron (R)
MIZEL, LARRY A MR
DENVER, CO 80209
M.D.C. HOLDINGS INC.
6/15/15
$1,000
Republican National Cmte (R)
MIZEL, LARRY A
DENVER, CO 80237
MDC HOLDINGS, INC.
11/19/15
$2,700
Shelby, Richard C (R)
MIZEL, LARRY A
DENVER, CO 80237
MDC HOLDINGS, INC.
11/19/15
$2,700
Shelby, Richard C (R)
MIZEL, LARRY A MR
DENVER, CO 80209
M.D.C. HOLDINGS INC.
1/12/15
$32,400
Republican National Cmte (R)
MIZEL, LARRY A
DENVER, CO 80237
M.D.C. HOLDINGS, INC.
3/31/15
$2,700
Scott, Tim (R)
MIZEL, LARRY A
DENVER, CO 80209
MDC HOLDINGS, INC.
1/30/15
$5,200
Bennet, Michael F (D)
MIZEL, LARRY A MR
DENVER, CO 80237
M.D.C. HOLDINGS
3/19/15
$2,700
McCain, John (R)
MIZEL, LARRY A MR
DENVER, CO 80237
MDC HOLDINGS INC.
5/26/15
$-2,700
Cruz, Ted (R)
MIZEL, LARRY A
DENVER, CO 80237
9/25/15
$1,500
Roberson, Michael (R)
MIZEL, LARRY A MR
DENVER, CO 80237
M.D.C HOLDINGS
9/11/15
$-2,700
Trump, Donald (R)
MIZEL, LARRY A
DENVER, CO 80237
MDC HOLDINGS
4/17/15
$1,000
Wyden, Ron (D)
MIZEL, LARRY A MR
DENVER, CO 80237
REAL ESTATE DEVELOPER
7/15/15
$1,000
Washington PAC
MIZEL, LARRY A MR
DENVER, CO 80237
M.D.C. HOLDINGS
3/19/15
$4,400
McCain, John (R)
MIZEL, LARRY A MR
DENVER, CO 80237
MIZEL HOMES
9/29/15
$2,700
Bush, Jeb (R)
MIZEL, LARRY A
DENVER, CO 80237
M.D.C. HOLDINGS, INC.
3/31/15
$2,700
Scott, Tim (R)
MIZEL, LARRY A
DENVER, CO 80237
MDC HOLDINGS
11/10/15
$2,700
Tipton, Scott (R)
MIZEL, LARRY A MR
DENVER, CO 80237
M.D.C HOLDINGS
9/11/15
$5,400
Trump, Donald (R)
MIZEL, LARRY
DENVER, CO 80237
MDC HOLDINGS, INC.
8/28/15
$5,000
Independent Voice For Illinois
MIZEL, LARRY MR
DENVER, CO 80237
RICHMOND AMERICAN HOMES
6/24/15
$2,700
Barrasso, John A (R)
MIZEL, LARRY
DENVER, CO 80237
MDC HOLDINGS
11/24/15
$2,700
Lamborn, Douglas L (R)
MIZEL, LARRY
DENVER, CO 80237
MDC HOLDINGS
9/10/15
$2,700
Grassley, Chuck (R)
MIZEL, LARRY MR
DENVER, CO 80237
MDC HOLDINGS, INC
6/22/15
$700
Toomey, Pat (R)
MIZEL, LARRY
DENVER, CO 80237
MDC HOLDINGS INC, & RICHMOND AMERICAN
6/11/15
$2,700
Calone, David L (D)
MIZEL, LARRY
DENVER, CO 80237
MDC HOLDINGS INC, & RICHMOND AMERICAN
6/11/15
$2,700
Calone, David L (D)
MIZEL, LARRY
DENVER, CO 80237
5/11/15
$-5,200
Lee, Mike (R)
MIZEL, LARRY MR
DENVER, CO 80237
MDC HOLDINGS INC
8/28/15
$2,700
Kirk, Mark (R)
MIZEL, LARRY MR
DENVER, CO 80237
MDC HOLDINGS
10/15/15
$25,000
National Republican Congressional Cmte (R)
MIZEL, LARRY
DENVER, CO 80237
M.D.C. HOLDINGS
6/16/15
$5,000
Republican Jewish Coalition
MIZEL, LARRY MR
DENVER, CO 80237
MDC HOLDINGS, INC
6/22/15
$2,700
Toomey, Pat (R)
MIZEL, LARRY MR
DENVER, CO 80237
RICHMOND AMERICAN HOMES
6/24/15
$2,700
Barrasso, John A (R)
MIZEL, LARRY
DENVER, CO 80237
MDC HOLDINGS
9/10/15
$2,700
Grassley, Chuck (R)
MIZEL, LARRY
DENVER, CO 80237
RETIRED
9/24/15
$5,000
Lead Encourage Elect PAC (R)
MIZEL, LARRY
DENVER, CO 80237
MDC HOLDINGS, INC.
3/24/15
$10,000
Colorado Republican Cmte (R)
MIZEL, LARRY
DENVER, CO 80237
CHARIMAN OF THE BOARD/CEO
6/29/15
$2,700
Walker, Scott (R)
MIZEL, LARRY MR
DENVER, CO 80237
MDC HOLDINGS INC
8/28/15
$2,700
Kirk, Mark (R)
https://www.opensecrets.org/indivs/search.php?name=Larry+Mizel&cycle=2016
http://www.opensecrets.org/lobby/lobbyist.php?id=Brownstein%2C%20Norman&id=Y0000040866L&year=2015
Norman Brownstein
2015-2016 Political Contributions
Lobbyist total: $108,692
to Democrats: $46,400
to Republicans: $56,500
to recipients not affiliated with a political party: $5,792
Family total: $124,892
to Democrats: $59,900
to Republicans: $59,200
to recipients not affiliated with a political party: $5,792
| | | | | |
| --- | --- | --- | --- | --- |
| Recipient | Affiliate | From Lobbyist | From Family Members | From Lobbyist and Family Members |
| Ben Sasse (R-Neb) | | $1,000 | $0 | $1,000 |
| Bob Corker (R-Tenn) | | $1,000 | $0 | $1,000 |
| Brad Schneider (D-Ill) | | $1,000 | $0 | $1,000 |
| Brownstein, Hyatt et al | | $5,292 | $0 | $5,292 |
| Catherine Cortez Masto (D-Nev) | | $1,000 | $0 | $1,000 |
| Charles E Schumer (D-NY) | | $5,400 | $5,400 | $10,800 |
| Chuck Grassley (R-Iowa) | | $2,700 | $0 | $2,700 |
| Cory Booker (D-NJ) | | $2,700 | $0 | $2,700 |
| David Young (R-Iowa) | | $1,000 | $0 | $1,000 |
| Democratic Senatorial Campaign Cmte | | $5,000 | $0 | $5,000 |
| Diana DeGette (D-Colo) | | $2,700 | $0 | $2,700 |
| Douglas L Lamborn (R-Colo) | | $2,700 | $0 | $2,700 |
| Edwin G Perlmutter (D-Colo) | | $2,700 | $0 | $2,700 |
| Eric Lynn (D-Fla) | | $2,000 | $0 | $2,000 |
| Hillary Clinton (D) | | $2,700 | $2,700 | $5,400 |
| Jared Polis (D-Colo) | | $2,700 | $0 | $2,700 |
| Jeff Flake (R-Ariz) | | $5,400 | $0 | $5,400 |
| John A Barrasso (R-Wyo) | | $1,500 | $0 | $1,500 |
| John Boehner (R-Ohio) | | $2,700 | $0 | $2,700 |
| John McCain (R-Ariz) | | $2,700 | $0 | $2,700 |
| Kelly Ayotte (R-NH) | | $2,700 | $0 | $2,700 |
| Kenneth R Buck (R-Colo) | | $2,700 | $0 | $2,700 |
| Lindsey Graham (R-SC) | | $2,700 | $2,700 | $5,400 |
| Lisa Murkowski (R-Alaska) | | $2,700 | $0 | $2,700 |
| Mark Kirk (R-Ill) | | $2,700 | $0 | $2,700 |
| Martin Heinrich (D-NM) | | $1,000 | $0 | $1,000 |
| Michael F Bennet (D-Colo) | | $5,400 | $5,400 | $10,800 |
| Mike Coffman (R-Colo) | | $2,700 | $0 | $2,700 |
| Mike Lee (R-Utah) | | $2,500 | $0 | $2,500 |
| National Republican Senatorial Cmte | | $5,000 | $0 | $5,000 |
| Pat Toomey (R-Pa) | | $1,000 | $0 | $1,000 |
| Patty Murray (D-Wash) | | $2,700 | $0 | $2,700 |
| Paul Cook (R-Calif) | | $1,000 | $0 | $1,000 |
| Richard Blumenthal (D-Conn) | | $2,700 | $0 | $2,700 |
| Richard C Shelby (R-Ala) | | $5,400 | $0 | $5,400 |
| Rick Santorum (R) | | $1,000 | $0 | $1,000 |
| Ron Johnson (R-Wis) | | $1,000 | $0 | $1,000 |
| Ron Wyden (D-Ore) | | $2,700 | $0 | $2,700 |
| Scott Tipton (R-Colo) | | $2,700 | $0 | $2,700 |
| Southwest Leadership Fund | Tom Udall (D-NM) | $2,000 | $0 | $2,000 |
| Steny H Hoyer (D-Md) | | $2,000 | $0 | $2,000 |
| Washington PAC | | $500 | $0 | $500 |
http://www.opensecrets.org/lobby/lobbyist_contribs.php?id=Y0000040866L&year=2015
Norman Brownstein Issues Lobbied
Showing 1 to 22 of 22 entries
http://www.opensecrets.org/lobby/lobbyist_issues.php?id=Y0000040866L&year=2015
One of Larry Mizel PACS
Colorado Concern
http://www.opensecrets.org/pacs/lookup2.php?strID=C00182949&cycle=2000
Stew Webb Radio
US Intel Breaking News
http://www.stewwebb.com
[email protected]