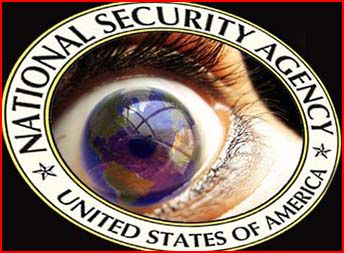 Ted Cruz's Wife,  Heidi Louise Suzanne Nelson Cruz, has worked for the George W. Bush Administration,  the NSA, Goldman Sachs, and is married to a U.S. Senator who is running for President of the United States and both are aware Rafael Ted Cruz is not Eligible to be US President because Rafael Ted Cruz is a Natural Born Canadian.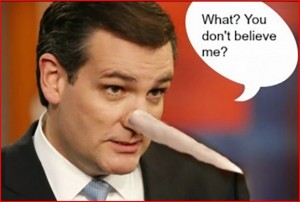 Proof Ted Cruz Not Eligible for US President
http://www.stewwebb.com/2016/01/07/proof-ted-cruz-not-eligible-for-us-president
SEE BELOW: Ted Cruz's Mother Eleanor Darragh Birth Certificate in Question
This report is based upon Heidi Cruz Bio off of Wikipedia.org.
I was told to look into Ted Cruz's wife's that she has a lot of Skeleton's all researchers need to dig on her.  Rafael Edward Cruz must not like his real name maybe he is a Cuban-Canadian Spying on America like so many of the US Congressman and US Senators who are Israeli dual citizens.
Personal details
Born Heidi Louise Suzanne Nelson
August 7, 1972 (age 43)
San Luis Obispo, California,
U.S.
Political party Republican
Spouse(s) Ted Cruz (m. 2001)
Children 2
Alma mater Claremont McKenna College
Free University of Brussels
(French)
Harvard University
Religion Southern Baptist
Heidi Louise Suzanne Nelson Cruz Career[edit]
In 2003, she worked for the Bush administration on economic policy,[1][20] eventually becoming the director for the Western Hemisphere on the National Security Council under National Security Advisor Condoleezza Rice in 2003.[1][19][21] Cruz remembered liking her tenure with the Bush administration and found her work to be "personally fulfilling."[22] After commuting to see her husband for a year,[23] she left Washington DC in 2004 to support his run for elective office in Texas.[24] Cruz did not see this as her giving up her career but merely as relocating, and she took her time to become use to the new environment, initially difficult since most of her family was in California and she had several colleagues in New York.[22]
Background and education[edit]
Heidi Suzanne Cruz was born on August 7, 1972 in San Luis Obispo, California, and grew up in a Seventh-day Adventist family. Her parents, Suzanne Jane (née Rouhe), a dental hygienist,[3] and Peter Christian Nelson, a dentist with a practice in San Luis Obispo,[4][5] participated also in volunteer missionary dental work.[6][7][8][9] Their two children (Scott and Heidi) accompanied them on numerous missionary trips, including to Nigeria and Kenya.[1][10][11] [12] Her brother, Scott C. Nelson, today is an orthopedic surgeon and humanitarian.[13][14] Her Finnish-American maternal grandfather served for 22 years as a missionary physician-cum-clergyperson in the former Belgian Congo.[15]
Cruz announced in fifth grade that she intended to attend Harvard Business School one day, her mother reflecting that she was unsure of how her daughter knew of the school and described her as "driven".[16] Cruz's political interest developed when she traveled to Washington with her parents at age 8,[16] and grew when she was age 12 and read an issue of Time magazine concerning the 1984 presidential election, while working at a bread stand.[17]
She graduated with a B.A. in Economics and International Relations from Claremont McKenna College in 1994. She was active in Claremont McKenna's Republican group and according to her mentor Edward Haley, she had an interest in appointive office.[16] During her time at Claremont McKenna College, she studied abroad at the University of Strasbourg.[18] In 1995, she received a Masters of European Business from Université Libre de Bruxelles in Brussels, Belgium and in 2000, she graduated with a M.B.A. from Harvard Business School.[1][11][19]
Career[edit]
In 2003, she worked for the Bush administration on economic policy,[1][20] eventually becoming the director for the Western Hemisphere on the National Security Council under National Security Advisor Condoleezza Rice in 2003.[1][19][21] Cruz remembered liking her tenure with the Bush administration and found her work to be "personally fulfilling."[22] After commuting to see her husband for a year,[23] she left Washington DC in 2004 to support his run for elective office in Texas.[24] Cruz did not see this as her giving up her career but merely as relocating, and she took her time to become use to the new environment, initially difficult since most of her family was in California and she had several colleagues in New York.[22]
In 2005, she joined Goldman Sachs, serving as a private wealth manager[25] and is currently the Region Head for the Southwest Region in the Investment Management Division of Goldman Sachs in Houston.[1][19][26] Peter Conway, Cruz's employer, assisted in her recruitment and was impressed by her being among the first to arrive and last to leave, remembering her doing well in a field of men. Conway would later recommend her to lead the office. Cruz used politics to gain common ground with her clients and deployed her husband to join her in meeting with potential investors.[23] She had served as vice president for seven years before the promotion in 2013.[27] She took a leave of absence without pay for her husband's 2016 presidential campaign.[24]
Involvement in 2016 campaign[edit]
Ted Cruz said that the decision for him to run a presidential campaign was difficult for his wife, explaining that it was hard for her to make a commitment when already having a successful business career and being the parent of two young children, but that she changed her mind after listening to a CD from her sister-in-law.[16]
Cruz was present at her husband's presidential candidacy announcement in March 2015. During the campaign, she has worked to make Senator Cruz appealing to female voters and became the presidential campaign's most prolific fundraiser,[28] making 600 calls over a quarter and aiming to make 30 calls a day, though typically only reaching 20 to 25. Cruz elaborated that her calls were to "max out donors" and on some occasions, could go on for 45 minutes in what she dubbed "a long conversation."[29] Cruz campaign chairman Chad Sweet compared Heidi's working "the phones" to her tenure at Goldman, adding, "There are very few spouses who can get on the phone on a cold call to a prospective donor and make a more compelling case in a personal and effective way than Heidi Cruz."[30] It was later reported that she was making calls based on donor lists provided to her by a super PAC.[31]
Cruz attended both the first and second Republican presidential debates, her husband introducing himself during the second debate as "husband to my best friend" and clarifying it was her.[32] Cruz believes she is different from her husband in having a "warm personality" whereas she viewed her husband as being "great one-on-one", "on stage" and "in a small group", but also shy.[33] She has made multiple solo public appearances, campaigning on her husband's behalf.[34] Former George W. Bush administration official Sara Fagen said she was successful in softening her husband's image, which she further argued was essential for "a candidate whose main obstacle to the Republican nomination may be tone and personality", though former Mitt Romney consultant Katie Packer argued her help could only go so far and voters would not support a candidate based on their spouse.[35]
In August 2015, when asked what her role would be as First Lady, she expressed an intent to raise "the standard of living for those at the bottom of the economic ladder in this country" as her interest fell on "the economic side".[36]
Ted Cruz's father Rafael Cruz has also been involved in the campaign. His involvement, along with Heidi Cruz's, led Katie Glueck of Politico to conclude that out of the presidential candidates, no other had more prolific family involvement than Ted Cruz.[37] Kelly Riddell of The Washington Times noted Cruz was different from most political spouses due to her large role in her husband's campaign, dubbing her an "integral part" of it.[38] Cruz has been compared to fellow GOP spouses Karen Kasich, Mary Pat Christie and Frank Fiorina for her business background, also being contrasted with Hillary Clinton for her political talent as well as her pivoting of her ambitions towards herself. Charlie Spiering of Breitbart News Network, a conservative news website, responded to the comparison to Hillary Clinton by questioning if it was a good thing to channel the Democrat.[39]
In November 2015, she had a two-day trip to Alabama, during which she dropped off the signatures and check required for her husband to appear on the state's ballot to the Alabama Republican Party headquarters in Hoover.[40] Cruz's comment that her husband had "maintained his voting record at the same time in the Senate" was interpreted as being a dig at Marco Rubio's record on voting during his own presidential campaign,[41] and also being a contrast to her husband's position of not making any disparaging comments about other candidates.[42] Two months later in January, Cruz would reaffirm her husband's position and state the campaign was "of issues" and not "personalities", furthering, "We have great respect for all the candidates who have taken this great journey to try and make our country a better place."[43] That month she also expressed her liking for Donald Trump's television series The Apprentice, an admiration noted while Trump was leading in Iowa polls along with her husband.[44]
On December 3, Cruz returned to Texas and filed paperwork for her husband's name to appear on the state ballot. She acknowledged she had previously filed for his name on ballots in previous states, but also said the Cruz campaign had "a campaign strategy that's built to last, and we have built a grass-roots army that this country hasn't seen since Ronald Reagan."[45][46] It was noted at this time by Patrick Svitek of The Texas Tribune that she had become more visible in the past few months after spending the initial months of the campaign playing a behind-the-scenes role,[47] Cruz shortly afterward making televised, solo appearances on Fox Business Network[48] and KTRK-TV.[49]
In January 2016, after her husband's eligibility to run for the presidency was questioned by several other Republicans,[50] Cruz defended his legality, calling the questioning an indication of her husband winning and his contenders and detractors feeling a need to try to defame him as a result. Cruz called her husband's legality indisputable and noted Republican presidential candidates John McCain and George Romney were born in the Panama Canal Zone and Mexico.[51] Cruz would further that her husband had been cleared of any issue regarding his legality in the past, which contributed to her view that his eligibility would not hurt the campaign and that questions over if her husband was a natural born citizen was an "example of distractions."[52]
Early voting states[edit]
Leading up to the state caucus, Cruz stumped for her husband in Iowa, making a joint appearance with her husband in Keokuk on October 10,[53] having made multiple appearances by December[54] and appearing at the home of Representative James Lyons on January 8.[55][56] Cruz's joint appearances with her husband continued into January when she joined him for the last day of his bus tour around Iowa, telling voters that she hoped they would support him if they had "fallen in love" with him as she had.[57] Ted Cruz won the state in the February 1 primary, Heidi Cruz later saying the state was won through "one strong voice of the people coming together".[58] For New Hampshire, another early primary state, it was reported in January that she would make stops there to rally support for her husband.[59] In February, Cruz was reported to be headlining a luncheon for Republican women in Reno, Nevada days before the state's primary[60] and appearing on the campus of Lander University prior to the South Carolina primary.[61] She also joined her husband in dining with South Carolina Governor Nikki Haley ahead of the state's primary in an attempt to get her endorsement for the campaign. Haley would ultimately support Marco Rubio.[62] She appeared in Spartanburg to rally support for Ted Cruz, urging potential voters to help him win the state, which she thought would have been a "game changer" for the rest of the primary.[63] Cruz's plans to journey to southern states ahead of Super Tuesday were reported in later that month,[64] which included a campaigning event in Beaumont, Texas on February 26[65] that expanded to a trip to Rosenberg. At the time of her campaigning in Texas, Ted Cruz was expected to win the state, the move being seen as the Cruz campaign not wanting to take any chances.[66] Cruz's appearance was also on the last day before Texans could cast early votes for Super Tuesday.[67][68]
Personal life[edit]
Marriage[edit]
Nelson met Ted Cruz while the two were working together on George W. Bush's 2000 presidential campaign.[1][69] Ted later admitted to being embarrassed over taking two days to ask her out. Friends and colleagues of Heidi say that she is an intellectual equal to Cruz. Heidi married Ted on May 27, 2001.[11][70][71] She now shares her husband's religious affiliation.[72][73]
In April 2008, Cruz gave birth to her first child, Caroline Camille. Her second daughter, Catherine Christiane, was born in 2011.[74]
In 2012, it was widely reported, she agreed to cash in the couple's entire liquid net worth to finance his Senate campaign in 2012. She saw this as an investment through her experience as a Goldman Sachs banker.[21] In January 2016, questions were raised on the front page of the New York Times as to whether the couple did actually cash in their entire liquid net worth, and it was revealed that the campaign was also financed by a previously undeclared loan Heidi took from Goldman Sachs. Addressing the matter, Cruz reflected that the couple had stalled their lives and finances for his campaign for the U.S. Senate, for which she concluded Texans were thankful.[75]
Ted Cruz, an opponent of federal health insurance support, has been criticized by Democrats and Republicans alike for wanting to remove federal health care support from members of Congress and their staff. In 2013, it was revealed that he was on Heidi's health insurance through Goldman Sachs, worth at least $20,000 a year. While the couple has maintained that the plan is a personal decision and what works best for the family, it angered members of Congress and staff who maintain that relying on federal healthcare is no different than what employers usually provide for their employees.[76] Heidi's unpaid leave of absence from Goldman Sachs for Ted's presidential campaign has resulted in receiving no company benefits including health insurance.[77]
Depression[edit]
In the early years of her marriage, Cruz suffered from depression and in August 2005 was found by a police officer sitting on a grassy verge by a public highway. Jason Miller, her husband's adviser, said that she had experienced a bout of depression at that time similar to that of "millions of Americans" and that she had overcome it with "prayer, Christian counseling, and the love and support of her husband and family."[78] Cruz's husband recalled her having a difficult time moving to a new state, "away from so many people she loved", attributing her depression to the adjustment. Ted remembered praying with Heidi and her attending counseling as well as relying on the support of her friends and family. In hindsight, he believed the period strengthened their marriage and was "an important spiritual turning point for us both."[79][80] Cruz called her husband supportive of her at the time she was suffering and though admitting she had not been depressed for a prolonged time, said she hoped to use the experience to "strengthen people around me and to recognize that we all have rough patches."[23]
https://en.wikipedia.org/wiki/Heidi_Cruz
6 Things Ted Cruz Wants You To Forget
Two years ago, I wrote the first "6 Things Ted Cruz Wants You To Forget" post. Surprisingly, it has been a a very popular post. And I had to wonder why? There are things every political candidate would prefer voters not focus on as they run for office, and it seems like these are very interesting to voters, especially those who want to support the Texas Republican:
1. He wants you to forget he was born in Canada. Yes, Cruz is an American citizen because his mother is and was at time of his birth. But he wants his fans to think he is a "natural born" citizen, as is required by the Constitution. But conservatives and "birthers" can't have it both ways — they can't keep stirring the pot of whether Barack Obama was born in the U.S. (which he was) and keep insisting that to be eligible to run for president a candidate must be born on U.S. soil. Being born in Canada, makes Cruz a Canadian citizen, as well, though Cruz claims he's "renounced" that. But
2. Odds are he used to get his health insurance from a Goldman Sachs "Cadillac plan." While the junior Senator from Texas is trying to prevent more Americans from getting any sort of health plan at all, some have wondered — how can U.S. senators be against a government-backed health insurance plan when they benefit from one themselves? Good question in the hypocrisy department, but Cruz may have had even better coverage than his Senate colleagues before he announced his run for president. Cruz's wife was the head of a regional Goldman Sachs office (yes, THAT Goldman Sachs), and according to a 2009 New York Times report, top executive officers and managing directors there "are eligible to participate in a health care program that costs Goldman more than $40,000 in premiums for each particpant's family annually." She is currently on an unpaid leave of absence from the Wall Street giant (so presumably not entitled to the health insurance perk while not receiving salary) and even though Cruz initially said he would have to jump into the Obamacare pool, ultimately he opted to buy health insurance on the open market. But that begs the question – if he is elected president, how will he square his opposition to the Affordable Care Act with the fact that he will have to insure his family through it?
3. Cruz clerked for two extreme judicial conservatives. If you have any question about just how conservative Cruz is, look no further than two far-right jurists he clerked for, the late Supreme Court Chief Justice William Rehnquist and J. Michael Luttig, formerly a judge on the Fourth Circuit Court of Appeals, well known as an extremely conservative bench (though that has been changing in recent years).
4. He doesn't like fact-checkers. Facts? We don't need no stinking facts! As least that's what Cruz seems to think when it comes to his statements. Reporters who fact-checked assertions Cruz made in his infamous "Green Eggs and Ham" Obamacare super-speech a couple of years ago mad him outraged! Cruz claimed that fact-checking is "a particularly pernicious bit of yellow journalism that has cropped up that lets journalists be editorial writers and pretend they are talking about objective facts." So I guess he believes in the Chuck Todd method of reporting?
5. His real name is Rafael. That's shouldn't be a biggy. Many people who are named after their fathers go by a nickname. But as someone who seems to have an eye on the White House, surely Cruz knows what happens to candidates who have names that seem a little out of the ordinary to the tea party crowd?
6. His aunt was a counter-revolutionary against Fidel Castro. While Cruz's father fought alongside Castro before fleeing Cuba, the elder Cruz's sister fought against the Communist regime. How many people can say they're related to revolutionaries and counter-revolutionaries? His aunt's role will probably play well with the very politically influential Florida Cuban voting bloc if he really has presidential aspirations. But his pro-Castro dad his been prominent in Cruz's campaign? And as he surely knows, the all important South Florida Cuban community won't favor anyone with pro-Castro ties, no matter how far in the past.
http://www.the-broad-side.com/6-things-ted-cruz-wants-you-to-forget-2016-edition
Ted Cruz's Mother Eleanor Darragh Birth Certificate in Question

With all of this information taken into consideration, the question of birth certificates should be expanded to include Ted Cruz.s mother. If his mother's birth certificate is fraudulent then she may not have been a US Citizen. If that is the case, Ted Cruz himself is not a US Citizen naturalized or not and cannot posses a passport nor can he hold a seat in the Senate. We at Codefore are concerned that if Ted Cruz used the above Certificate of Birth to prove citizenship and or obtain a passport, who performed Cruz's background investigation?? Based on our opinion its apparent that whoever changed this document had co-operation from someone within the Delaware Government. Their Document We also noted that included with the Birth Certificate obtained from the Delaware Archives was a transmittal sheet that indicated that it was for Eleanor E. Darragh. Nowhere in any of the documents we researched was the middle initial "E." used to support the birth of Eleanor. This birth certificate states that Eleanor Darragh was born 1934. Was one of the changes made to the Birth Certificate erroneous?
Ted Cruz Citizenship Timeline (documented)
State of Delaware Vital Records says, no record of Eleanor Elizabeth Darragh Wilson birth exist. Ted Cruz's mother does not have a US birth certificate.
FACTUAL CRUZ CITIZENSHIP TIMELINE
(Everything presented in this timeline is a matter of public record. All of it is based upon publicly reported events, public statements made by Rafael Cruz, Ted Cruz, officials with the Elect Ted movement or US and Canadian officials."
1957 – After working as a teen to help Fidel Castro gain power in Cuba, and being imprisoned for his actions by the Batista regime, Cuban Rafael Cruz applies for admittance to the University of Te'as as a foreign student and enters the US on a four year student visa to attend four years of college. He is a Cuban citizen attending a US college on a foreign student visa obtained through the US Consulate in Havana.
1961-1962 – After graduating college at the University of Texas, and upon the expiration of his foreign student visa, Cruz Sr. applied for and received "political asylum" and was issued a "green card." A green card is a permit to reside and work in the United States, without becoming a "citizen" of the United States, in this case, under political asylum from Castro's Cuba. His citizenship status was that of a Cuban national living and working in the United States, under a green card work permit. According to US laws, the "green card" holder must maintain permanent resident status, and can be removed from the United States if certain conditions of this status are not met.
1964-1966 – Cruz Sr. takes a few odd jobs, marries and moves to Canada to work in the oil fields. The Cruz family resides in Canada for the next eight years. "I worked in Canada for eight years," Rafael Cruz says. "And while I was in Canada, I became a Canadian citizen." – (From and interview with NPR) "Peter Spiro, a legal expert on US citizenship at Temple University. Spiro says Rafael Cruz's multi-country odyssey did not follow traditional models for immigration. SPIRO – "Ted Cruz himself seems to be an advocate of those traditional immigration models. Maybe he should be a little more tolerant of the nontraditional Versions, given his own father's history."
1970 – Ted Cruz is born in Canada, to two parents who had lived in Canada for at least four years at that time, and had applied for and received Canadian citizenship under Canadian Immigration and Naturalization Laws, as stated by Rafael Cruz. As a result, US statutes would have voided the prior "green card" status which requires among other things, permanent residency within the United States and obviously, not becoming a citizen of another country during the time frame of the US green card.
1974 – The Cruz family moves to the United States when Ted is approximately four years old. Rafael Cruz has publicly stated that he remained a citizen of Canada until he renounced his Canadian citizenship when he applied for and became a US Naturalized citizen in 2005. As a result, his wife and son were also Canadian citizens, his son being born a citizen of Canada in 1970.
2005 – Rafael Cruz applies for legal US citizenship and renounces his Canadian citizenship. No record of Ted renouncing his Canadian citizenship or applying for US citizenship exists as of 2005.
2013 – Freshman Senator Ted Cruz is a rising star in the Tea Party movement, and calls for him to run for the White House begin. In July, Ted Cruz is Questioned by the press about his interest in running for President, and the issue of his Canadian born citizenship is brought up Sen. Ted Cruz rejected questions Sunday over his eligibility to be president, saying that although he was born in Canada "the facts are clear" that he is a US citizen.
"My mother was born in Wilmington, Delaware. She is a US. citizen, so I'm a US citizen by birth," Cruz told A&C. "I'm not going to engage in a legal debate."
NOTE: Senator Cruz omits the part of his father's story, in particular, the part about his parents applying for and receiving Canadian citizenship prior to Ted's birth in Calgary. He also attempts to gloss past the actual definition of natural)born Citizen by implying it is a mere legal debate for others to figure out.
August 2013 – As Ted's political stock rises in the Tea Party, so do press questions about his eligibility for office. Ted decides to quiet the questions by releasing his birth certificate, which now becomes absolute proof of Ted's Canadian citizenship at birth, 1970, Calgary, Canada. The release of the Canadian birth records only serve to further fuel the controversy.
Ted seeks Legal Counsel, as the media is now pressing members of Canadian Immigration and Naturalization to clear the matter up, when instead, Canadian officials confirm the Ted Cruz was in fact born a legal citizen of Canada, the son of two parents who had also applied for and received Canadian citizenship prior to Ted's birth.
"He's a Canadian," said Toronto lawyer Stephen Green, past chairman of the Canadian Bar Association's Citizenship and Immigration Section.
"Generally speaking, under the Citizenship Act of 1947, those born in Canada were automatically citizens at birth unless their parent was a foreign diplomat, "said ministry spokeswoman Julie Lafortune.
Legal counsel advises Ted to "renounce his Canadian citizenship" in order to make himself eligible to run for the presidency. Of course, renouncing one's original citizenship only further proves one's original citizenship.
May 2014 – Ted Cruz legal counsel files to renounce Ted's Canadian citizenship in an effort to make him eligible to run for high office under the natural born Citizen clause Article II in the US Constitution.
AUSTIN, Texas – Canada-born US Sen. Ted Cruz has given up his citizenship from his birth country, making good on a promise from last summer. spokeswoman Catherine Frazier said "the Tea Party favorite formally gave up his citizenship May 14th. He received official confirmation of the action at his Houston home Tuesday."
News that he had renounced his citizenship was first reported by the Dallas Morning News. The newspaper also bro$e that Cruz had dual Canadian) US citizenship when he released his birth certificate in August.
Frazier said Cruz "he is pleased to have the process finalized" and that it "makes sense he should be only an American citizen."- of course, the Constitution does not require that one be only an American citizen, but rather a natural born Citizen.
As of February 4, 2015 – No evidence of any US Citizenship has been released to confirm anything at all about the true citizenship status of Ted Cruz.
Because Ted Cruz has been confirmed a legal citizen of Canada up until renouncing his Canadian citizenship in May of 2014, and because he has been confirmed a citizen of Canada at birth, and because his father is on public record stating that he and his wife became citizens of Canada during their eight years living in Canada and because Rafael Cruz remained a citizen of Canada until he renounced and applied for legal US citizenship in 2005. There is simply NO WAY that Ted Cruz was, is or ever can be a Natural Born Citizen of the United States eligible for the offices of President or Vice President.
So, does this mean that members of the Tea Party are engaged in an overt effort to defraud Tea Party members who are Ted fans, by all of this legal fancy foot work.
The facts are all well documented. You decide…
One who inherits their Citizenship at birth via nature alone, from their natural birth father, is a natural born Citizen of the United States. According to all available information on Ted Cruz and his family, Ted Cruz was a native born citizen of Canada and not a natural born Citizen of the United States. Now, Ted is either not too bright, or not too honest… But he is at least one of the two… and what about the Tea Party leaders behind this legal shell game?
State of Delaware vital records says, no record of Eleanor Elizabeth Darragh Wilson Cruz exist. Ted Cruz's mother does not have a US birth certificate.
Ted Cruz Citizenship Timeline
State of Delaware Vital Records says, no record of Eleanor Elizabeth Darragh Wilson Cruz birth exist. Ted Cruz's mother does not have a US birth certificate.
https://www.facebook.com/notes/anna-tomerlin/ted-cruz-citizenship-timeline/815852778451290
http://politicalconundrum.lefora.com/reply/47254253/Ugh-OhTeds-mom-renounced-citizenship-Ted-born-Cruz
Stew Webb Radio Network
Listen Live
Breaking News
http://www.stewwebb.com
Listen live by phone
712-775-8269
federalwhistleblower@gmail.com