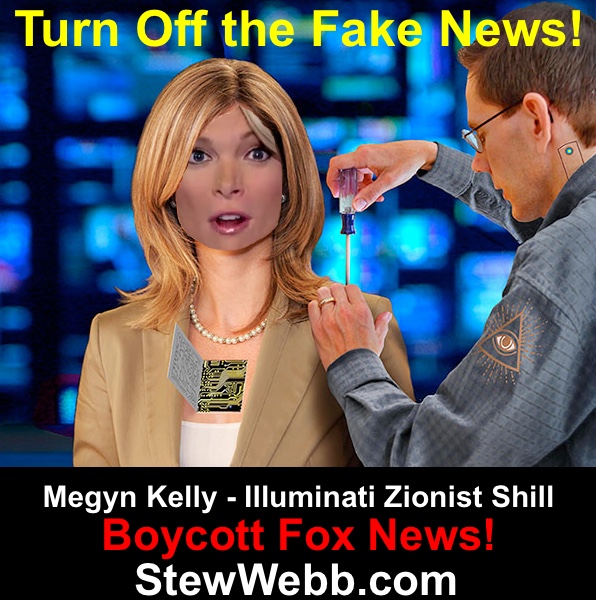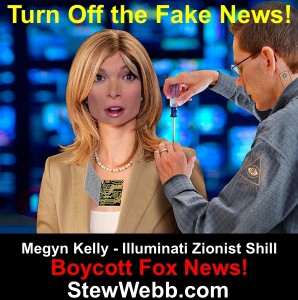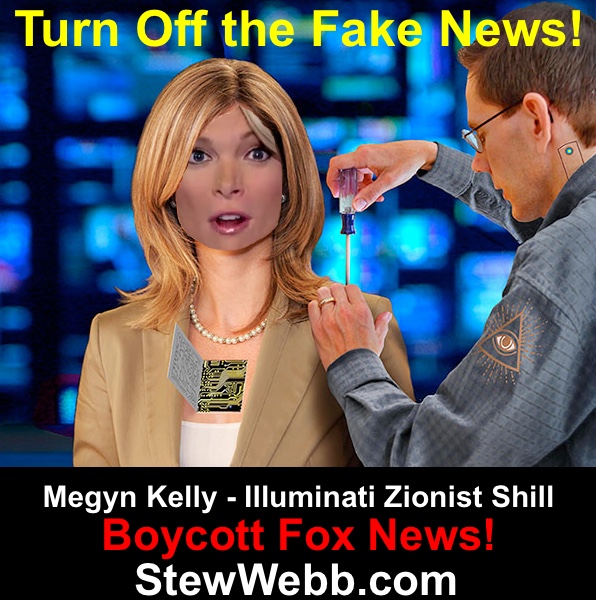 January 24, 2016 by DCWhispers
On Thursday, Fox News will be hosting the final GOP presidential debate just days removed from the Iowa Caucus. A growing din of whispers surrounding the impending debate has at least one member of the moderating panel specifically targeting Donald Trump's demise.
It appears the Trump campaign has already initiated counter measures as Mr. Trump himself called for Fox personality and upcoming debate moderator, Megyn Kelly to be removed from the moderator panel. Trump and Kelly have engaged in an ongoing war of words since Kelly's first stint at moderating during a GOP debate last fall that had her issuing what many Trump supporters felt to be an unusually aggressive, anti-Trump series of questions at the Republican front-runner.
This past week, Megyn Kelly focused considerable time on her Fox News program to the National Review's most recent and highly controversial issue that was devoted entirely to trying to convince voters not to support Donald Trump. That focus on her show led Mr. Trump to issue the following statement via Twitter:
Based on Megyn Kelly's conflict of interest and bias she should not be allowed to be a moderator of the next debate.
Fox News was quick to respond that Kelly would remain as part of the GOP debate panel.
The timing of the Trump vs Kelly dynamic is made even more interesting given the threats issued against Donald Trump from some of the most powerful geopolitical players on the planet during the uber-exclusive World Economic Forum in Davos, Switzerland:
Report Global Elite Fear Donald Trump Presidency
This week some two thousand of the world's most notable economic, political, and media leaders are meeting within the sprawling winter resort sanctuary of Davos, Switzerland. The primary topic on the mouths of those who are attending isn't Middle East unrest, China's fiscal challenges, falling oil prices, or even a plummeting U.S. stock market, but

It was at that conference that a figure with significant ties to Fox News' own bottom line let it be known his intention to make certain Donald Trump will never win the White House. His name is Martin Sorrell, a British citizen and head of WPP, quite possibly the single most influential and prominent marketing firm in the world with decades-old ties to the most elite of the elite. Here is what Mr. Sorrell had to say regarding Donald Trump just days ago:
"It doesn't matter who the Republicans put up…Hillary will win."
Now here is where the link between Mr. Sorrell's comment, which seems to make quite clear his absolute confidence in how the 2016 election will play out well before even the first primary vote has been cast, and Fox News becomes far more clear: MONEY.
Lots and lots of money.
Fox News, like most other similar media ventures, lives or dies on advertising revenue.
WPP and its myriad of affiliates, represents up to HALF of all Fox News ad revenue. WPP's clients include such corporate giants as Ford, Glaxo Smith, IBM, Microsoft, Nestle, Walmart, Unilever, etc. – clients who in turn represent tens of millions of dollars in monthly ad revenue that keep the lights of Fox News on and pays the salaries of on-air personalities like Megyn Kelly.
Rumor has it that Mr. Sorrell has already played a pivotal role in manipulating the on-air lineups at Fox and other media entities through the sheer, brute force of the significant advertising dollars his clients represent.
So when someone like Martin Sorrell signals it doesn't matter who the Republicans nominate because Hillary Clinton is going to be the next President of the United States regardless, it is a prediction/threat that should be taken very seriously.
Now let us add another anti-Trump threat that came out of Davos as well this past week. This one was issued by Niall Ferguson, a highly influential Harvard professor and political policy architect declared by TIME magazine to be among the most 100 influential people in the world.
Professor Ferguson stated he is,"… very much looking forward to" the imminent humiliation of Donald Trump, a rather ominous declaration that hints of an an impending "political kill-shot" intended to end the Trump campaign once and for all.
Sorrell and Ferguson are said to have a relationship that dates back several years. Sorrell himself has aided Ferguson's considerable publishing ventures. Here is a quote from 2004 where he did just that when asked what reading material he deemed most essential for that year:
Martin Sorrell, CEO of WPP Group: Colossus: The Price of America's Empire, by Niall Ferguson. "Extremely topical," says Sorrell.
Both men are unabashed globalists seeking to break down the concept of nations in favor of a New World Order. For those looking to learn who was among the architects of the McCain the Campaign movement of 2008 that saw John McCain's seemingly broken White House aspirations suddenly emerge with new life, look no further than British-born, Niall Ferguson who was an adviser to McCain in 2008. McCain went on to lose in a landslide to Barack Obama, a result some have suggested was the intended outcome of the McCain the Campaign operation all along.
Ferguson's primary publisher of his books is Penguin Books – a longtime client of Martin Sorrell's WPP advertising conglomerate. Adding to the incestuous nature of these relations is the fact Megyn Kelly's husband is himself an author whose primary publisher is Simon & Schuster, itself owned by media giant CBS that in turn has a longtime relationship with…WPP.
The next Fox News GOP primary debate is scheduled for this Thursday, January 28th at the Iowa Events Center in Des Moines, Iowa.
It would appear Donald Trump's political survival might very well be at stake.
Related:
REPORT: GLOBAL ELITE FEAR DONALD TRUMP PRESIDENCY
http://www.stewwebb.com/2016/01/27/report-global-elite-fear-donald-trump-presidency/
Stew Webb Radio Network
Listen Live
Breaking News
http://www.stewwebb.com
Listen live by phone
712-775-8269
federalwhistleblower@gmail.com