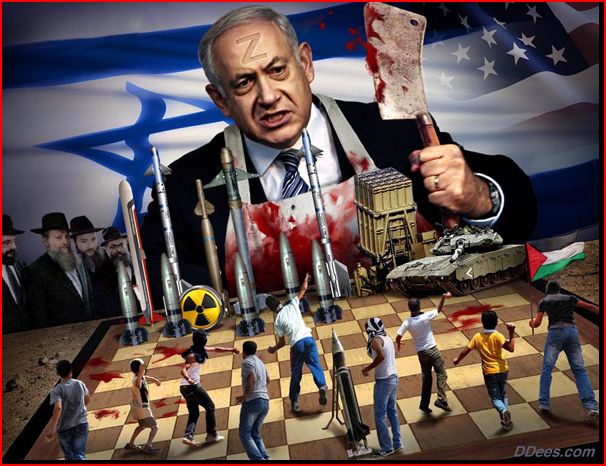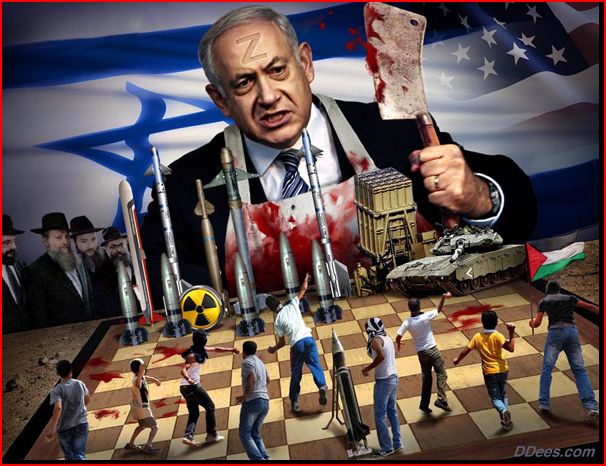 Israel known as "Big Satan" has unleashed a Malware known as: "Incredibar"
http://www.stewwebb.com/2015/03/29/israel-known-as-big-satan-has-unleashed-a-malware-known-as-incredibar/
President John F. Kennedy Secret societies Speech
There is no left or right only right or wrong.-Former Congresswoman Cynthia McKinney
Filth-Watch The List in Media, Alternative Media, Religion and FBI known Trolls

The below list are Trolls and associated Stooges of Illuminati Zionist Organized Crime destroying America.
http://www.stewwebb.com/2015/04/25/gordon-duff-aka-bob-foote-why-everyone-is-leaving-veterans-today/
Alex Jones has now become the paymaster for the Fake Jews Zionists Illuminati.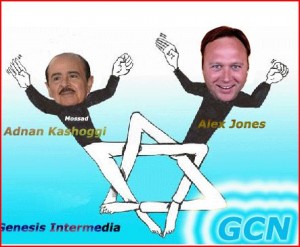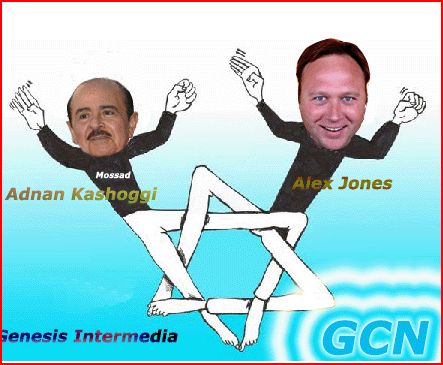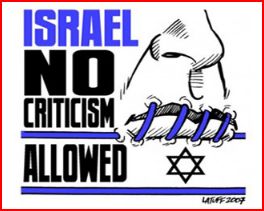 David Duke Debates Alex Jones (8-18-15)
The Growing Complexity of Alex Jones Israeli Connections
http://www.stewwebb.com/2015/03/02/the-growing-complexity-of-alex-jones-israeli-connections
WEF: the Real Bilderberg meeting Conspiracy Wing nut Alex Jones where are you?
http://www.stewwebb.com/2014/01/25/wef-the-real-bilderberg-meeting-conspiracy-wing-nut-alex-jones-where-are-you/
Why Alex Jones is freaking out right now Vets expose the truth
http://beforeitsnews.com/alternative/2015/08/why-alex-jones-is-freaking-out-right-now-vets-exposing-the-truth-3202156.html
The list below are associated with Alex Jones.

Alex Jones Zionist Paymaster
Paul Joseph Watson
Steve Watson
Kit Daniels
Kurt Nimmo
Adan Salazar
Mikael Thalen
Rob Dew
Joe Biggs
Anthony Gucciardi
Mike Barrett
David Knight
Jurrieann Maessen
Saman Mohammadi
Jon Browne
Jakari Jackson
Lee Ann McAdoo
Robert Tosh Plumlee
Doug Hagmann, Joe Hagmann
Hagmann & Hagmann Report
hagmannandhagmann.com
Steve Quayle
stevequayle.com
Jim Marrs
jimmarrs.com
uses 1/2 of his information from stewwebb.com
Steve Pieczenik
stevepieczenik.com
Harry Dent
harrydent.com
Luke Rudowski
wearechange.org
Adam Kokesh
adamvstheman.com
Jeff Dunnetz
truthrevolt.org
Mac Slavo
shtfplan.com
Joe Wolverton
Alex Newman
thenewamerican.com/
Anthony Gucciardi
storyleak.com
Martin Armstrong
armstrongeconomics.com
Michael Kriger
libertyblitzkrieg.com
Washington's Blog
washingtonsblog.com
Bryan Bishop
theverge.com
Carlos Miller
photographyisnotacrime.com
Tony Cartalucci
landdestroyer.blogspot.co.uk
Michael Snyder
theeconomiccollapseblog.com
Cassandra Rules
thefreethoughtproject.com
Carmine Sabia
Tom Tillison
Bizpac Review
The Daily Sheeple
thedailysheeple.com
John W. Whitehead
rutherford.org
Kristina Taylor
Jim Holt
thegatewaypundit.com/
Others in Alternative Media and Radio that are Stooges, Trolls or Patriots for Profit.

Veterans Today
Gordon Duff aka Bob Foote
Mike Harris
Glenn Beck (Fox News Zionist Payroll)
glennbeck.com
theblaze.com
Rush Limbaugh (Fox News Zionist Payroll)
rushlimbaugh.com
Shephard Ambrellas
intellihub.com
Rayelan Allan Rusbocker
rumormillnews.com
Mark Dice
markdice.com
Keith Johnson
American Free Press
americanfreepress.net
David Wilcock
Drake Bailey (Running a scam)
Aka Drake
Aka Drake the Fake
Joyce Riley
Uri Dowbenko
Mainstream so called News
CNN
everybody working there
Fox News
most all there except:
Sean Hannity, Judge Jeannie and Tucker Carlson have gotten religion over President Trump
MSNBC
everybody working there
CNBC
everybody working there
Religion
John Haggie
Pat Robertson
and many Texas so called Pulpit Goons.
Jews are the chosen people????   Listen to this Rabbi and find out if the Jews are the chosen for what.
Jews or Hebrews search the Genome Factor by John Hopkins university on Google.

Rabbi Abraham Finkelstein reveals the truth about Jews
http://www.stewwebb.com/2015/08/18/rabbi-abraham-finkelstein-reveals-the-truth-about-jews/

ADL President Abraham Foxman and Rabbi Finkelsteins speech about destruction of white race

The Seedline-Geneology of Cain – Bertrand Comparet (Fallen angels, Satan, Nephilim, Genesis, Jewry)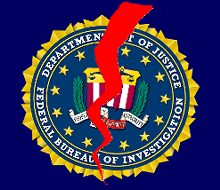 FBI Known Trolls Cross dressers, Child Molesters and Mortgage Fraudster
Ken Adachi is Dead: Educate yourself org FBI Trolls Disinformation site
Doreen Miller (Runs Educate yourself.org Ken Adachi has been dead for 25 years)
FBI Troll and Disinformation Site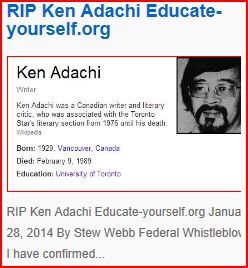 http://www.stewwebb.com/2014/02/18/ken-adachi-is-dead-educate-yourself-org-fbi-trolls-disinformation-site/
The FBI Stooges below use educate-yourself.org to post their disinformation.
These are not FBI agents but Paid Trolls most have been arrested for illegal activity and agree in exchange for freedom to work the internet to try and destroy legit Whistle blower's reputations most with out success.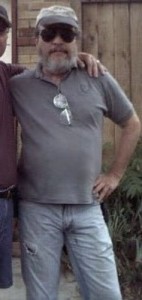 Timothy P. White ( Troll On Denver FBI Payroll known Denver Cross dressers, Busted for Drugs, sent to Prison Mental Hospital declare nut case, working for Denver FBI as a Troll in exchange for his freedom.
Larry Lawson (FBI Troll)
hiTeck@
Pam Shuffert (FBI Troll disinformation, known thief, known liar, pushes the FEAR factors claims to be a Christian Minister a known Satanist. Has Stolen money and a credit card from two different couples we are aware of and I, have the affidavits to prove it.)
Pete Santilli (Mortgage Fraudster and Liar, known conman ask Professor James Fetzer)
petesantilli.com
Radio Host Bruce Montalvo Apologizes to Stew Webb for past Criminal Acts LOL
in behalf of Pete Santilli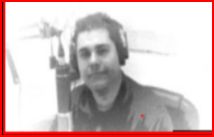 http://www.stewwebb.com/2014/03/03/radio-host-bruce-montalvo-apologizes-to-stew-webb-for-past-criminal-acts-lol/
Arron Wilson (Child Porn Star)
GoNob Radio
Anthony Hilder (Help Ted Gunderson illegally Imprison people)
Ted Gunderson (Dead) FBI Troll for money set people up for Bush Crime Syndicate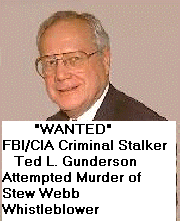 FBI Division #5 Troll Ted Gunderson Threats against Stew Webb

June 4, 2015
Stew Webb, Gene Tatum, Jocelyn Gunderson, Ted Gunderson's ex-wife tells all.
McMartin Preschool Pedophilia Case: Mother targeted by FBI Ted Gunderson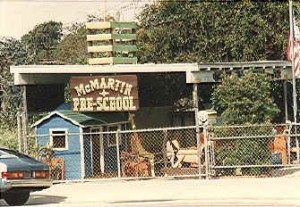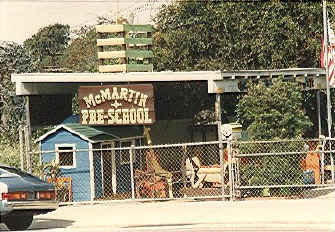 http://www.stewwebb.com/2014/02/08/mcmartin-preschool-pedophilia-case-mother-targeted-by-fbi-ted-gunderson/
AIPAC and Abramoff Operated Child Sex Blackmail Ring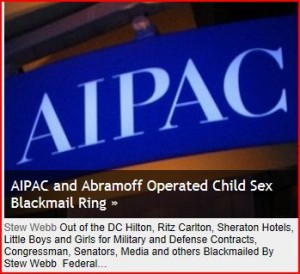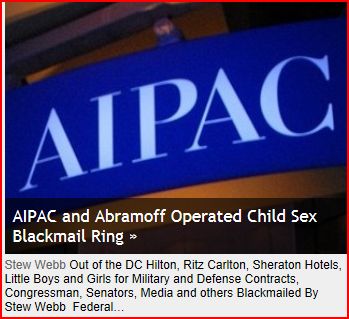 http://www.stewwebb.com/2014/02/03/aipac-and-abramoff-operated-child-sex-blackmail-ring/
http://www.stewwebb.com/?s=Ted+Gunderson&submit=Go
Harassing and Threatening Phone calls from the Stooges below:
Jan 12 2015
Jan 13 2015 5:24 am cst Virgina 571-217-4206 Calling me Anti Semitic and saying I am going to kill you.