Cointel (Cointelpro) Stooges Exposed – Alex Jones, Drake, Ted Gunderson and more!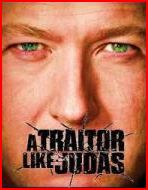 Glenn Canady
All Censorship is Evil!
So far, the following people and websites in the "alternative" media have been informed about and have intentionally censored super patriot Stew Webb's information including his Multi Trillion Dollar Lawsuit against the Banksters that they ALL claim to be against!  Over eight books have been written using the information that Stew Webb has collected over the years about the crimes of the new world order but the fakes in the RED LIST below will not talk about it!  Ask them why!
List of  Main Cointel STOOGES in the Alternative Media Censoring Stew Webb, Lee Wanta and many other topics!
Alex Jones (FBI #5 Cointel) , Drake (Cointel), Luke Rudowski, Adam Kokesh, David Wilcock, Bob Tuskin, TheIntelHub, Mark Dice, AboveTopSecret, RumorMillNews
Paul Joseph Watson (member of Alex Jones' team) even had the gall to try to get in my face about Alex's censorship of Dr. Coldwell who is curing over 99% of those with cancer that don't do the Chemo!  Here's the very nasty email Paul sent to my Facebook.
"Yes, Alex has killed thousands of people by not promoting some bullshit "cure for cancer" – that makes perfect sense. " – Paul Joseph Watson.
Such nice language there Paul!  Are you a Christian Paul?  The reason I'm asking is because I have never heard you say it publicly.  Christians are proud of their faith and will use every opportunity to share it.  Christians sure don't censor documented natural cancer cures and slander a doctor that has cured hundreds of thousands of cancer without proof!
Of course when I told Paul that Mike Adams, Alex's cohost is well aware of Dr. Coldwell and his incredible work helping others and FULLY supports Dr. Coldwell, Paul didn't have the courage to even respond! Instead Paul thinks its okay to slander the great Dr. Coldwell and fully supports Alex Jones' censorship of Dr. Coldwell who has already been on George Noory's "Coast to Coast" program!
Why are Alex Jones and Paul Joseph Watson so hell bent on evil that they refuse to let Dr. Coldwell get access to their fan base when it could potentially save thousands of lives?  Why are Alex Jones and Paul Joseph Watson refusing to allow the cures for cancer to be broadcast while Mike Adams, George Noory and multiple doctors that have been on Alex's show know that Dr. Coldwell has cured more people of cancer than anybody on the planet and he does it for free!
If Alex Jones and Paul Watson REALLY think that Dr. Coldwell is a fraud then they should at least have the courage to publicly state it so that Dr. Coldwell can sue both of them for slander!    Alex drones on and on about how cancer rates are exploding but yet when a man has demonstrated that he has hundreds of natural cures and has written best selling books on the subject Alex proceeds to censor him and Paul Joseph Watson slanders him without ANY proof!
Well guess what Paul?  I've paid my dues in the alternative media and suffered for it greatly and you're not going to shut me up!  Before I found the proof that Alex Jones has censored federal whistleblowers like Stew Webb I supported you guys and spent a lot of money on your DVDs to give out.  Now I know personally that Alex Jones is a fraud that lies and censors critical information and I haven proven it!
Click on link below to read full report:
http://www.project.nsearch.com/profiles/blogs/cointel-stooges-alex-jones-drake–ted-gunderson
Whistleblowers US Intel Breaking News
Now on Computers, Mobile and Tablets
http://www.stewwebb.com
http://www.veteranstoday.com/author/swebb
Stew Webb Founder:
You did not Vote them in but you can remove them!
http://www.recallpetitions.com
Now you can leak it
http://www.wikiarmy.com
July 2013 Fund Raiser
https://fundrazr.com/campaigns/fXc61
Also contribute through
http://www.stewwebb.com