The Blackmail of US Congress and Senate Reason For Recall
Elections are Rigged Votes do not count.
Inside The Bush Millman Organized Crime Family
The Blackmail of U.S. Congress and Senate
"The Control Files"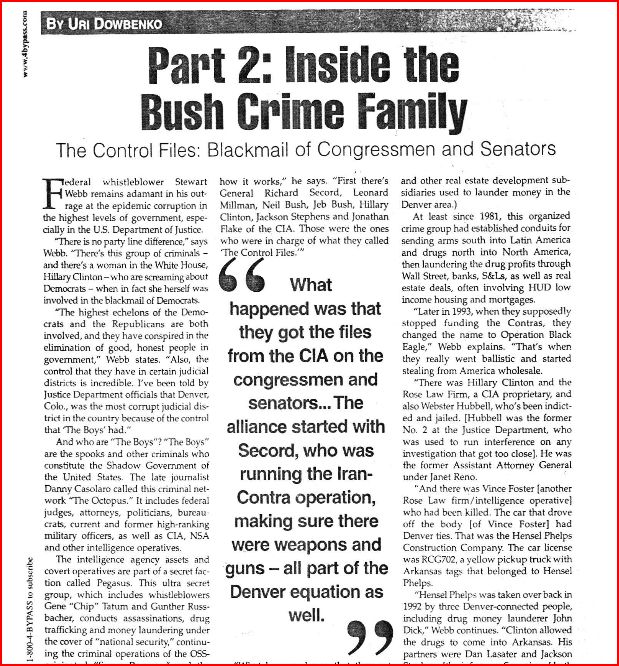 Click on links below to read full reports:
http://www.stewwebb.com/Inside_The_Bush_Crime_Family_Part2_07112011.htm
http://www.stewwebb.com/Inside_The_Bush_Crime_Family_Part1_07112011.htm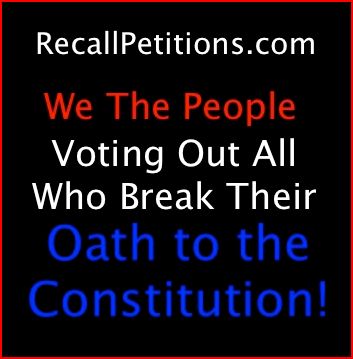 Time to take Control of your Representatives
Did they sign the Patriot Act, the NDAA Act, Gun Control all in violations of their Oaths of Office?
Then get your recall Petition online and file with your Secretary of State and get your friends, family and groups together and get the needed signatures to recall the Criminal not representing you.
http://www.recallpetitions.com
Whistleblowers US Intel Breaking News
Now on Computers, Mobile and Tablets
http://www.stewwebb.com
http://www.veteranstoday.com/author/swebb/