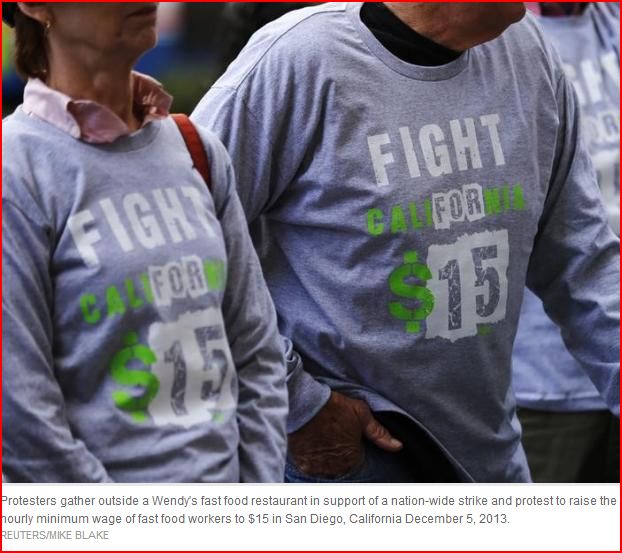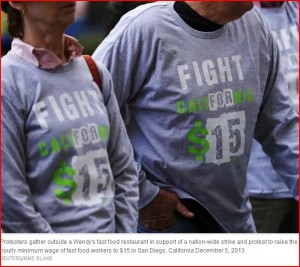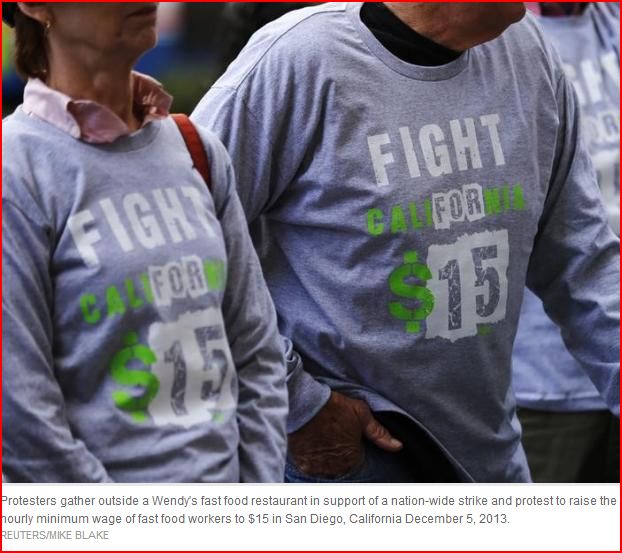 Deal reached to raise California's minimum wage -governor
SACRAMENTO | BY SHARON BERNSTEIN
A deal has been reached to raise California's minimum wage, Governor Jerry Brown said on Monday, the latest in a wave of minimum wage increases at the state level following a push by Democrats.
In a brief statement, Brown described it as a "landmark deal" and said he would release details at a press conference later on Monday.
A legislative source said the proposal, which still must win approval from moderate lawmakers in the California assembly, would gradually raise the state's minimum wage to $15, but give the governor the right to opt out if the economy faltered.
Such a move would give California the highest statewide minimum wage. The federal minimum wage has remained at $7.25 an hour for more than six years.
The measure's chances of passing the legislature will depend on support from moderate Democrats, who have held up other measures backed by the governor.
Raising the minimum wage has cropped up on many Democratic Party candidates' agendas ahead of the November presidential, congressional and state elections. The issue could help mobilize Democratic voters and galvanize support from labor unions.
Democratic Party presidential hopeful, U.S. Senator Bernie Sanders of Vermont, has called for raising the federal minimum wage to $15 an hour by the year 2020.
But the idea has drawn fierce opposition from Republican Party conservatives and some business groups, who have said a higher minimum would harm small businesses and strain the budgets of government agencies forced to pay more to workers.
Fourteen states and several cities began 2016 with minimum wage increases. Many are now in the midst of multi-year phase-in plans that will ultimately take them to between $10 and $15 an hour.
A proposal by labor unions to increase the minimum wage to $15 qualified for the ballot, and Brown, who had opposed increasing the minimum wage to $13 as recently as last summer, may have wanted to avoid an election year fight with the unions.
A source in the governor's office indicated that Brown's initial opposition to raising the wage had to do with the lack of an exit strategy in difficult economic times and a short timeline for phasing in the increases.
(Reporting by Dan Whitcomb and Sharon Bernstein; Writing by Dan Whitcomb; Editing by Chris Reese and Grant McCool)
http://www.reuters.com/article/us-california-minimumwage-idUSKCN0WT0OJ
Stew Webb Radio Network
Listen Live
US Intel Breaking News
http://www.stewwebb.com
Listen live by phone
712-775-8269
federalwhistleblower@gmail.com