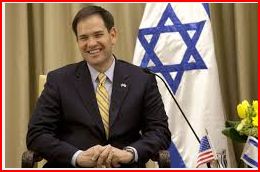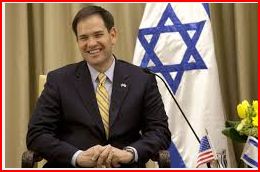 Republican U.S. Presidential candidate U.S. Senator Marco Rubio, known as one of the Israeli first over America Senators a True Puppet of Israel was caught two times on video popping pills.
After talking with a expert on Narcotics and reviewing these two tapes the expert told this Whistle blower that it most likely is "Speed" because the "little" Marco Rubio's know sweating like a pig at the debates.
Please send this link to the White House demanding drug testing on U.S. Senator Marco Rubio.
Related:
Senator Marco Rubio Homo Married Hooker
http://www.stewwebb.com/2016/02/27/senator-marco-rubio-homo-married-hooker
Marco Rubio court challenge to his eligibility to be president
http://www.stewwebb.com/2016/02/28/marco-rubio-court-challenge-to-his-eligibility-to-be-president
How Rubio helped his ex-con brother-in-law acquire a real
license
http://www.stewwebb.com/2016/02/28/how-rubio-helped-his-ex-con-brother-in-law-acquire-a-real-estate-license
AIPAC Child Sex Blackmail Ring Congress ask Marco Rubio Ted Cruz
http://www.stewwebb.com/2014/02/03/aipac-and-abramoff-operated-child-sex-blackmail-ring
US Senators Sold out to Israel ask Marco Rubio – Ted Cruz
http://www.stewwebb.com/2013/12/30/33-us-senators-sold-out-to-israel-recall-them
US President Obama Admits US Trains ISIS
http://www.stewwebb.com/2015/09/02/obama-admits-us-trains-isis-july-2015
Stew Webb Radio Network
Listen Live
Breaking News
http://www.stewwebb.com
Listen live by phone
712-775-8269
federalwhistleblower@gmail.com