Denver Post's Illuminati Zionist Jounalism
By Stew Webb Whistleblower
The Denver Illuminati Zionist Connection are very upset over 2 recall petitions now active in Colorado.
You did not vote them in but you can kick them out and this scars the crap out of them.
Colorado's Illuminati Zionist Controlled Congress and Senate used their Denver Spin Doctor Post Editor Dean Singleton and his rag paper the Denver Post to upset the People of Colorado to keep their Controlled Stooges in power with the Denver Posts out and out lies and spins.
Dont recall them let's have a debate. LOL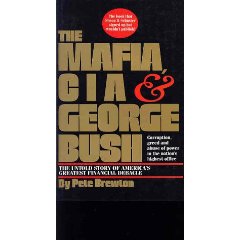 You might want to read former Houston Post reporter Pete Brewton's book, The Mafia, CIA and George Bush to learn more about Larry Mizel and Dean Singleton since Singleton was the owner while Brewton was doing stories on the Savings and Loan Frauds that got Singleton in trouble with his good buddy Larry Mizel. Since this Whistleblower was the primary contibutor of the Silverado and Chicago connections and Iran Contra Whistleblower Al Martin http://www.almartinraw.com was also an unnamed contibutor as was myself. Margie Sloan who name appears in our behalf.
Then you might also want to ask Steven Wilmsen what happed to his job at The Denver Post after Singleton bought the paper.
Steven did many stories over 2 years with me exposing the Denver Airport Frauds, HUD Frauds, Illegal Political Campaign Contributions by Larry Mizel and his MDC-NYSE Richmond Homes aka Keating 5, and Silverado Saving and Loan were Neil Bush the Presidents son was a Director and Narcotics Money Launderer that MDC was the parent company.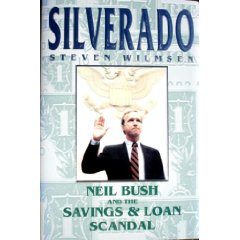 Denver's Bank Bailout Illuminati Zionist Banker Mortgage Scamster Larry Mizel who tells Dean Singleton what to print went all out showing The Denver Posts Illuminati Zionist Journalism and did this fictitious story on 2 Colorado recalls.
Since the Denver Post was purchased by Dean Singleton it has been used as a Illuminati Zionist Spin Doctor disinformation rag paper and have committed so much perjury, slander, character assassination that its name should have just been changed to "The Denver Illuminati Zionist Spinpaper"
Click on link to read the Denver Post's Illuminati Zionist Journalism:
http://www.denverpost.com/opinion/ci_23976659/no-temper-tantrums-and-wave-fear
Remember you did not vote them in but you can kick them out and this scars the crap out of them.
Stew Webb Founder all the tools you need to learn how to do your recall of your corrupt public servant.
http://www.recallpetitions.com
Related Denver Illuminati Zionist Journalism involving TV 9 News in Denver:
TV 9 News Denver asked what is under the Denver Airport
http://www.veteranstoday.com/2013/08/21/tv-9-news-denver-asked-what-is-under-the-denver-airport/
http://www.stewwebb.com/2013/08/21/tv-9-news-denver-asked-what-is-under-the-denver-airport/
Stew Webb Whistleblower-Activist
http://www.stewwebb.com
http://www.veteranstoday.com/author/swebb/