http://www.stewwebb.com/35_articles_to_impeach_bush.htm

Print this for All Americans

35 Articles to

Impeach

George W. Bush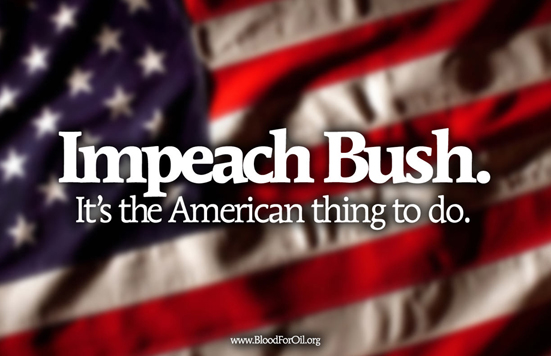 The Impeachment of White House Occupunk-none elected President 2000 George W. Bush began
July 25, 2008 the Bush Crime Syndicate Corporate owned media eluded the evidence.
FEEL THE HEAT ALERT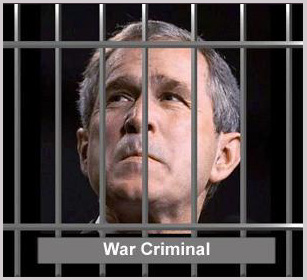 In time, War Criminals will be made to pay the Rule of Law applies to George Bush.
FORCE THE CONGRESS TO VOTE FOR THE IMPEACHMENT AND REMOVAL OF GEORGE W. BUSH
Time to bring Justice upon this Son Of A Bush and put him and his cohorts in Prison.
Americans do your part the Congress and Senate Fear You rising up and arresting them.
Call HOUSE JUDICIARY to vote IMPEACHMENT ARTICLES onto House floor
(Hold Bush & Congress accountable)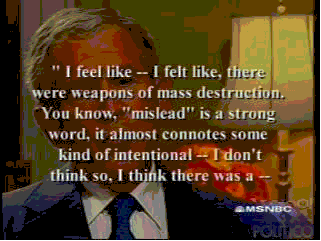 http://www.prosecutionofbush.com

If House Judiciary Committee (by simple one-vote majority) votes one of 35 articles of impeachment onto the House floor, the entire House must vote on the article(s). If the full House (by a simple one-vote majority) approves one article(s), President Bush is formally impeached (indicted) and required to stand trial before a vote in the Senate to immediately remove him from office (conviction).

202-225-3951—Dem. Judiciary Office / 202-225-6906—Repub. Judiciary Office

202-225-4965 / 202-225-0100—House Speaker Nancy Pelosi

202-225-5126—Dem. House Judiciary Chairman John Conyers
202-225-4236—Repub. House Judiciary Ranking Member Lamar Smith

Click here to read Congressional Record transcript of all 35 Articles of Impeachment or
http://www.tomflocco.com/fspdf/BushImpeach.pdf

Click here to watch the full Impeachment hearing video on C-Span

Click here to read transcript of Impeachment hearing testimony or
http://judiciary.house.gov/hearings/hear_072508.html

"The written transcript of the articles and hearing testimony is very powerful, showing how Mr. Bush abused the U.S. military and American citizens. The articles provide evidence that members of the House and Senate Armed Services Committees and U.S. flag officers should also be prosecuted for abuse of the U.S. military and families of the dead and maimed. That is one reason why Congress is so reluctant to vote all 35 articles onto the House floor—they implicate Congress along with the President." TomFlocco.com

"Quis custodiet ipsos custodes?" – Who will guard the guards? Juvenol, Rome—1st Century)

Click here to email this subject

AMERICAS ONLY SOURCE FOR

US INTEL BREAKING NEWS
Inside The Bush-Clinton Crime Syndicate
Federal Whistleblowers Stew Webb & Tom Heneghan