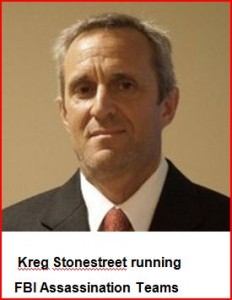 Mitt Romney and Jeb Bush Conspire to Murder Donald Trump
Hillary Clinton FBI Investigating Domestic Hit Teams
By Tom Heneghan
International Intel Expert
IT CAN NOW BE REPORTED CNN 202-892-7900 NOW REPORTS THAT HILLARY CLINTON SUBJECT OF A FBI CRIMINAL INVESTIGATION REFERENCE THE BRYAN PAGLINO IMMUNITY DEAL AKA PLEA BARGIN.
MITT ROMNEY AND JEBB BUSH HAVE HIRED RETIRED FBI COUNTER INTELLIGENCE THUG MITT ROMNEY RELATIVE KREG STONESTREET TO ACTIVATE A DOMESTIC HIT SQUAD OPERATING OUT OF OVERLAND PARK, KS TO ASASINATE DONALD TRUMP WITHIN 2 WEEKS.
BRIAN FALLON FORMER DOJ SPOKESMAN NOW HILLARY CLINTON PRESS SECRETARY GUILITY OF OBSTRUCTION OF JUSTICE.
DIRECT MESSAGE TO US MEDIA WHORES AKA CNNS GLORIA BORCHERS AND BOB WOODWARD OF THE WASH POST KNELL DOWN THE MICHIGAN AND TNN FLAG OFFICERS ARE READY TO ROLL.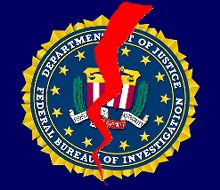 Kreg Stonestreet Mitt Romney's Cousin
https://www.linkedin.com/in/kreg-stonestreet-b2b6a087
Kreg Stonestreet running
FBI Assassination Teams
Supervisory Special Agent at FBI
Overland Park, Kansas
Law Enforcement
Previous 1. Bank of the West,
2. Federal Bureau of Investigation (FBI),
3. Moore & Bucher, P.C.
Education 1. U.S.
2. Army Command and General Staff College/School of Advanced Military Studies
Experience
• BSA/AML Investigations, High Risk Customer Unit Team Manager
Bank of the West
2015 – 2015 (less than a year)
Managed bank BSA/AML investigations and enhanced due diligence process to identify, risk assess and monitor high-risk clients; oversee SAR process and AML compliance functions. Led efforts to develop and implement new policies and procedures for BSA/AML investigations resulting in more efficient and effective processes.
Supervisory Special Agent (Retired)
Federal Bureau of Investigation (FBI)
July 1992 – January 2014 (21 years 7 months)
Planned and managed investigations/operations, primarily counterterrorism and white collar crime related. Performed strategic planning, program development and management, including Development and coordination of program strategies, goals and objectives. Supervised multi-agency task forces.
Led community outreach efforts and conducted numerous presentations to companies, groups, etc. on white collar crime and terrorism threat and prevention efforts. Integrally involved in formation, operation and strategic planning of FBI's Terrorist Financing Program. Provided program management of FBI's national Economic Crime and Fraud Program to include corporate/securities fraud, insurance fraud, wire fraud, bankruptcy fraud, and cyber fraud matters, including oversight and management of high-profile corporate fraud investigations. Provided legal advice and guidance on matters involving FBI investigative programs and government contracts.
Established new Technology Law Unit to address legal issues associated with impact of communication and information technology on ability of law enforcement to execute mission.
Attorney
Moore & Bucher, P.C.
January 1989 – June 1992 (3 years 6 months)
Attorney for mid-sized law firm handling wide variety of civil matters to include commercial transactions, corporate law, banking law, bankruptcy law, insurance defense, estate planning, and all aspects of civil litigation
Publications
• Power and Stability: Promises and Perils of an Economically Strong China
US Army Command and General Staff College, School of Advanced Military Studies, Ft. Leavenworth, KS
May 2010
This monograph explores the question whether an economically strong China represents more of a threat or an opportunity for United States national security interests
Authors:
o Kreg Stonestreet
Courses
• Independent Coursework
o U.S. Army Command and General Staff College/School of Advanced Military Studies/Advanced Operational Art Studies Fellowship
https://www.fbi.gov/news/pressrel/press-releases/national-security-higher-education-advisory-board-holds-october-meeting
National Security Higher Education Advisory Board Holds October Meeting
Washington, D.C.October 02, 2008 • FBI National Press Office(202) 324-3691
Today the National Security Higher Education Advisory Board (NSHEAB) convened at FBI Headquarters. The NSHEAB, comprised of 20 university presidents and chancellors, meets regularly to discuss national security matters that intersect with higher education. FBI Director Robert S. Mueller, III created the NSHEAB in 2005 to provide a forum for open dialogue between the FBI, our government partners, and higher education institutions.
Dr. Vahid Majidi, Assistant Director of the FBI's Weapons of Mass Destruction Directorate, and Daniel Lee Cloyd, Assistant Director of the FBI's Counterintelligence Division, welcomed members from around the U.S. who represent universities with significant research and development programs. NSHEAB members were briefed by The Pennsylvania State University President Graham Spanier, NSHEAB Chairman; Immigration and Customs Enforcement Acting Deputy Assistant Director John Woods; and Federation of American Scientists Director of Biology Policy Michael Stebbins, Ph.D.
Director Mueller addressed those assembled about the importance of the NSHEAB in confronting potential national security threats to college laboratories and research facilities.
"We appreciate our partnership with the members of the NSHEAB and we are committed to the promotion of strategic national security partnerships with academia here in the United States. Together we will develop a clear view of the threats we face, and a clear understanding of what we must do to defeat them," said Director Mueller.
NSHEAB members also received a briefing on protecting the United States' critical national assets, which include valuable research and development technology developed by our nation's colleges and universities, from Supervisory Special Agent Kreg Stonestreet, Chief of the Critical National Assets Unit, Counterintelligence Division and Michael Glass, Ph.D., Chief of Science and Technology Branch, Office of the National Counterintelligence Executive.
The NSHEAB is scheduled to meet again in February 2009.
Stew Webb Radio Network
Listen Live
Breaking News
http://www.stewwebb.com
Listen live by phone
712-775-8269
federalwhistleblower@gmail.com