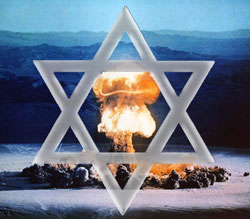 By Stew Webb
I was given Intel information several weeks back that the Israel Zionists are unhappy with America.
American Military has stopped the Syria War and Iran War, Israel wanted us to wage in their behalf.
They are behind the recent Bombing in Russia to interrupt the Olympics and payback Russian President Putin for his role in stopping the War with Syria.
Is Netanyahu Getting Back at Putin with Volgograd Bombings?
http://www.stewwebb.com/2014/01/24/is-netanyahu-getting-back-at-putin-with-volgograd-bombings/
I was told AIPAC the Treason Illuminati Zionist Punks who control the US Congress and Senate and have infiltrated the US Government at all levels who would orchestrate attacks on shopping malls and sporting events real soon.
Could the Super Bowl be next?
They have begun with this Maryland Mall shooting that just occurred.
There is a Israeli Sub off the coast of Washington, D.C. plotting an attack on the Whitehouse with a cruise missile and they will blame the Arabs and Iran.
Empty threats, sad day for America
http://www.stewwebb.com/2014/01/25/empty-threats-sad-day-for-america/
The Saudi Royal Family and George HW Bush are behind the Israeli Mossad and financing these attacks and future attacks using Arab kids as a cover.
More will be posted here on stewwebb.com as information is warranted.
Stew Webb
Stew Webb Federal Whistleblower-Activist
http://www.stewwebb.com
Stew Webb Columnist Veterans Today
http://www.veteranstoday.com/author/swebb/
Stew Webb Youtube
http://www.youtube.com/stewwebb1
Would you consider a small donation to help support the cause?
http://www.stewwebb.com
January 2014 America you have one year to take back your Government Solutions below:
Stew Webb Founder
Recall Your Congress and Senate
http://www.recallpetitions.com
The Recall Sword Used Against Those that Violate the U.S. Constitution!
http://www.veteranstoday.com/2013/09/12/the-recall-sword-used-against-those-that-violate-the-u-s-constitution/
JB Campbell Solutions for America Get involved
http://www.americandefenseparty.com
http://www.veteranstoday.com/author/campbell/