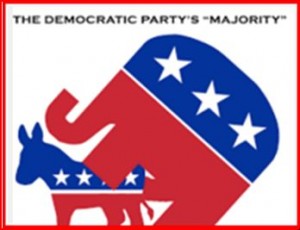 By Tom Heneghan and Stew Webb
It can now be reported that former Obama national security advisor Susan Rice, former deputy secretary of defense Evelyn Farkas along with former CIA Director John Brennan weaponized the intelligence agency apparatus in July 2016  to illegally spy and unmask trump campaign  officials  this political espionage  operation vs. trump had the illegally gathered  intelligence shared with democratic presidential candidate Hillary Clinton , her aide John Podesta and republican presidential candidate Jeb Bush the middle man was British intelligence agent and FBI division number 5 paid employee  Christopher Stelle the alleged Russian interference in the year 2016 election is a CIA manufactured scandal  aka a hoax tied to disguised computer malware with a direct links to British intelligence yes folks it's not Russian gate its surveillance gate
EXCLUSIVE: Ex-British ambassador who is now a Wiki Leaks operative claims Russia did NOT provide Clinton emails
Dubai Police Arrest Hackers Who Broke Into "Highly Confidential" White House Emails.
Susan Rice Unmasked Trump Transition Team, NY Times Sat On Story | Mike Cernovich Periscope

Former under Secretary of Defense, Spying on everyone Evelyn Farkis

George HW Bush's Octopus nothing is Secret
Spies and Trolls, Internet Intelligence Organizations, Blackmail of Congress and Senate
Americans are being Spied on, Targeted and Harassed by FBI Trolls on the internet, FBI – CIA Hit teams are killing Whistle blowers, wake up.
Below are all interrelated articles:
Related links to this article, how George HW Bush and the Israelis started the original spying and targeting of Americans and compromising the US Congress and Senate, and now the whole world.
Below are all interrelated articles:
FBI Director James Comey lied to Congress
Secret NSA Satellite Facility located in Jerusalem
McMartin Preschool Pedophilia Case: Mother targeted by FBI Ted Gunderson
Wiki Leaks Bush Stopped Pedophile Investigation!
AIPAC and Abramoff Operated Child Sex Blackmail Ring
Your kind Contributions are very much appreciated thank you. – Stew Webb