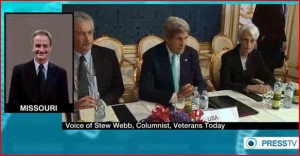 Syrian envoy denounces S Arabia, Turkey, Qatar for supporting terrorists
Published on Sep 20, 2014
The Syrian ambassador to the United Nations has denounced sponsors of terrorism in the Middle East.
Addressing a UN Security Council meeting, Jaafari called Saudi Arabia, Turkey, and Qatar the main supporters of insurgency in the region. He said the Syrian government has been actively engaged in a war against terrorists for the past three years. Jaafari also stated that any military action against terrorism in the region must be based on full respect for the principles of international law. The Syrian diplomat expressed regret that Iran was not invited to a recent summit on confronting the ISIL in Paris, adding that as a key regional player, Iran can have an effective role in fighting the group.