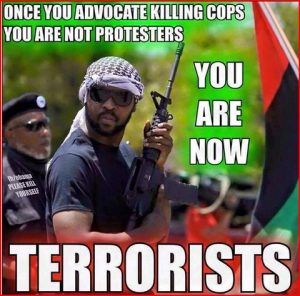 By Tom Heneghan, International Intelligence Expert
UNITED States of America   –  It can now be reported  can now be reported that the U.S.-French Joint Intelligence Task Force operating on American soil for over 200 years, along with the U.S. Military Flag Officers, have concluded that the alleged civil rights group Black Lives Matter (BLM) is nothing more than a domestic CIA-DHS sponsored terrorist group that is linked to ISIS and operates on American soil as British Intelligence linked G4S domestic assassination team.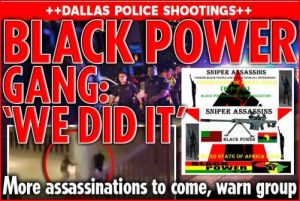 Command and control for these assassination teams are none other than CIA stooge former President Bill Clinton and year 2000  illegal  White House occupant, homosexual junior George W. BushFRAUD.
Foreign born year 2008  illegal  White House occupant, homosexual Barack Hussein Obama-Soetoro remains a total puppet.
The Black Lives Matter (BLM) assassination teams are an offshoot to the noted Clinton-Bush domestic assassination teams of the 1990s known as 'True Colors' that were responsible for the assassination of John F. Kennedy Jr., former Clinton era Commerce Secretary Ron Brown, former CIA Director William Colby, along with the attempted assassination of then Vice President, now year 2000 DULY ELECTED President Albert Gore Jr.
In closing, stay tuned for emergency updates at any moment including the role of moderate Islamic cleric Fethullah Gulen in the alleged coup d'état in Turkey and Gulen's financial links to the Muslim Brotherhood, the Clinton Foundation, the Saudi Royal Family, former U.S. Secretary of State Hillary Rodham Clinton and a massive insider trading scam tied to the 9/11 linked American-Turkish Council headquartered in Istanbul, Turkey with 17 of its members assassinated Friday night in Istanbul.
At this hour the United States
is truly on the brink!
THE TIME IS NOW, THE MATCH IS HOT!
Related
LATE BREAKING UPDATE
July 17, 2016
Turkish Leader Praises Putin For Saving His Live—But Vows "Revenge" On Obama
By: Sorcha Faal, and as reported to her Western Subscribers
A stunning Security Council (SC) report circulating in the Kremlin today says that during President Putin's just completed telephone conversation with President Recep Tayyip Erdoğan, the embattled Turkish leader praised the Federation for saving his life and agreed to meet President Putin in the next fortnight—but, also, vowed "revenge" on President Obama for staging a failed coup d'état against his regime. [Note: Some words and/or phrases appearing in quotes are English language approximations of Russian words/phrases having no exact counterpart.]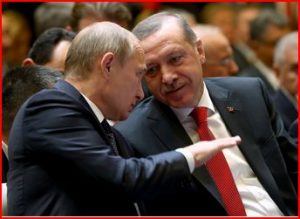 President Putin (left) President Erdoğan (right)
According to this report, the Obama regime plot to kill President Erdoğan was first discovered by the Ministry of Defense (MoD) seven months ago—and that we reported on in our 2 December 2015 report titled Putin Orders "Doomsday" Plane Into Air After Military Warns US-Turkey Plot Is "Beyond Staggering" which, in part, said:
"The Ministry of Defense (MoD) is reporting today that President Putin has ordered the Federation's Ilyushin-80 giant command and control aircraft designated for use during nuclear war (otherwise known as the "Doomsday plane") to prepare for worldwide war operations within a fortnight after military intelligence analysts discovered a "beyond staggering" plot by United States and Turkish government factions to bring down Turkey's President Recep Erdogan and replace him with the Central Intelligence Agency (CIA) "designated figurehead" Fethullah Gulen—while at the same time utilizing Islamic State terrorists as "leverage"." [Note: This report should be read in its entirety to understand the Obama regimes full plans and motivations for staging this coup against Turkey.]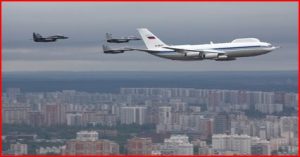 Russian "Doomsday" Plane
Immediately prior to the MoD's discovery of the Obama regime plot to kill President Erdoğan, this report continues, relations between the Federation and Turkey had been shattered when on 24 November 2015 a defenseless Russian bomber was shot down over Syria by Turkish warplanes killing its pilot—but which, a fortnight ago, President Erdoğan apologized for in a personal letter to President Putin.
Upon President Putin receiving President Erdoğan's apology on 27 June, this report notes, the MoD "activated/authorized" its previous "personal defense" operation for Turkey's leader activating an elite force of the 25th Spetsnaz Regiment of the Main Intelligence Administration (GRU).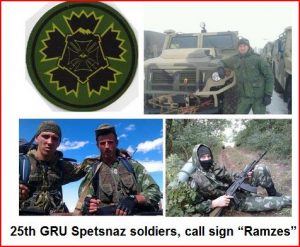 25th GRU Spetsnaz soldiers, call sign "Ramzes"
Fearing that President Erdoğan would soon be protected by these elite Spetsnaz forces, this report continues, the Obama regime "accelerated" their coup plans against him—but failed to "understand/comprehend" that they had already formed a "proactive barrier" around him, his main communication links to his government, police forces and loyal media outlets.
In the Obama regimes failing to know that these elite Spetsnaz forces were already in "combat operation" protecting President Erdoğan, this report explains, the US Central Intelligence Agency (CIA) directed coup plotters began their attack on 15 July in the Turkish Riviera port town of Marmaris on the Mediterranean coast by attacking the Grand Yazici Club Turban where Turkey's leader was vacationing.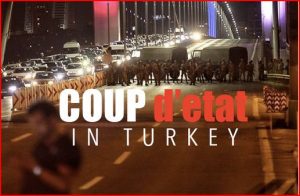 The attack itself, this report continues, consisted of "at least" 8-10 CIA directed Turkish military troops landing a helicopter on the grounds of the Grand Yazici Club Turban, rushing towards what they believed was President Erdoğan's private chateau, and then hurling grenades and automatic gunfire into it.
Not known to these attackers, however, this report says, was that President Erdoğan's elite Spetsnaz "protectors" had previously removed him to the Casa De Maris as they knew it was about to occur—and though the "furious battle" did cost the lives of many Turkish police forces, Turkey's leader was saved from harm with these coup plotters fleeing in their helicopter across the sea straight to Greece—and who hours ago appeared before a Greek prosecutor with Prime Minister of Greece Alexis Tsipras vowing to extradite them back to Turkey.
In the aftermath of the Obama regimes failed coup against President Erdoğan, this report grimly details, over 6,000 have been detained as suspected coup plotters with the main CIA-directed leaders—Chief military adviser to the Turkish President Colonel Ali Yazici, Commander of Turkey's western Balikesir airbase Brigadier General Ishak Dayioglu, and General Akin Ozturk—all now in custody too.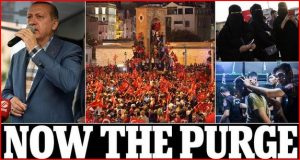 Of the gravest concern to the MoD, this report warns, is the control of the estimated 90 B61 gravity nuclear bombs at Turkey's Incirlik Air Base. Fifty of these nuclear bombs are reportedly assigned for delivery by US pilots, and forty are assigned for delivery by the Turkish Air Force.
With the commander of the Incirlik Air Base, General Bekir Ercan Van, now in custody too, this report concludes, US military forces have gone on their highest alert while local authorities have blocked all access to it—with no clear direction being shown by the Obama regime as to how they are going to respond to their "failed adventure", or protect these nuclear weapons.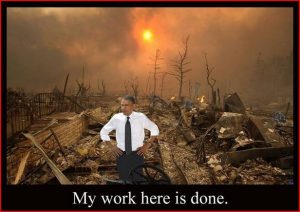 http://www.whatdoesitmean.com/index2073.htm
RELATED
The Latest NSA-Mossad False Flag and the American-Turkish Council Fingered Again
http://www.tomheneghanbriefings.com/The-Latest-NSA-Mossad-False-Flag-And-The-American-Turkish-Council-Fingered-Again__08-04-2013.html
Party time: George Bush shocks America with little dance at Dallas police memorial service
Just when it seemed former President George W. Bush was at a safe enough distance from the public eye, he sparked another media storm by swaying side to side to organ music at a memorial service for slain Dallas police officers, as the nation watched on.

Former George Bush Chief Economist Says 911 Was An Inside Job
Morgan O. Reynolds was a professor emeritus at Texas A&M University and former director of the Criminal Justice Centre at the National Centre for Policy Analysis headquarters in Dallas, TX. He also holds three U.W-Madison degrees
He served as chief economist for the United States Department of Labor during 2001–2002, George W. Bush's first term.
In 2005, he gained public attention as the first prominent government official to publicly claim that 9/11 was an inside job, and is a member of Scholars for 9/11 Truth.
Morgan refers to World Trade Centre # 7 in the video.

To see further information on this, please read our article on this subject
http://wakeup-world.com/2011/05/25/what-happened-to-world-trade-centre-building-7-on-911/
DULY ELECTED President Albert Gore Jr. awaits inauguration, the Supreme Law of the United States,
our U.S. Constitution, demands it!
As we live free or die, Lafayette remains at Brandywine and Albert Gore Jr. remains the year 2000,
U.S. Constitution DULY ELECTED, non-inaugurated, natural born REAL President of the United States.
Al Gore on Restoring the Rule of Law
http://www.acslaw.org/acsblog/al-gore-on-restoring-the-rule-of-law
http://www.tomheneghanbriefings.com/Black-Lives-Matter-is-Now-a-Clinton-Bush-Assassination-Team__07-17-2016.html
Stew Webb Radio Network
Listen Live
US Intel Breaking News
http://www.stewwebb.com
Listen live by phone
712-775-8269
federalwhistleblower@gmail.com
Radio Archives
https://www.youtube.com/channel/UC74KYEt1PE_r9FlTlB15QoA
https://www.youtube.com/stewwebb1
http://www.stewwebb.com/stew-webb-radio-archives/
http://www.stewwebb.com/stew-webb-radio-network-schedule-and-archives/