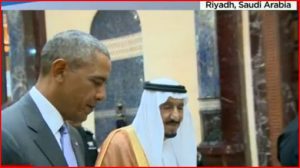 It can now be reported that U.S. President Barack Hussein Obama and the Saudi Royal Family engaged in a major verbal confrontation concerning the role of Saudi Intelligence in the 911 Jr. George W. Bush Fraud – Dick Cheney Black Op attack on the United States it gets worse the Saudi Government has pivoted and confronted the Obama administration with documents downloaded from former U.S. Secretary of State Hillary Clinton private server fingering the Israeli Mossad for infiltrating the Los Angeles – San Diego, California Al-Qaeda Cell and supplying the funding through Wells Fargo Bank and the Bank of Manila in the Philippines.
Note: the link to CIA Propriety Martell Investments account number 890810 call the White Monkeys.
Reference the 911 documents from Hillary Clinton's private server were downloaded by Russian Intelligence and now in possession of U.S. Military French Intelligence and the U.S. Military Grand Jury operating in Washington, D.C. at this hour the U.S. Government is on the brink as the Time is Now and the Match is Hot.
In the 2002 speech against the Iraq War that helped propel him to the presidency, then-state Sen. Barack Obama denounced not just the looming invasion of Iraq, but also human rights abuses by our "so-called allies" in Saudi Arabia: Let's fight to make sure our so-called allies in the Middle East, the Saudis and the Egyptians, stop oppressing their own people, and suppressing dissent, and tolerating corruption and inequality, and mismanaging their economies so that their youth grow up without education, without prospects, without hope, the ready recruits of terrorist cells.
ILLEGAL FOREIGN-BORN
(CLOSET MUSLIM?) OBAMA, THE FALSE ONE,
IS A HIGH TREASON TRAITOR
NAZI-KHAZAR BUSH-CLINTON-NETANYAHU-SAUDI
PUPPET OF THE HIGHEST ORDER
ALWAYS AGAINST THE AMERICAN PEOPLE
OF COURSE HE WILL PROTECT THE HIGH TREASON TRAITORS
HE AND THEY ARE ALL PEAS IN THE SAME POD
BUSH-CLINTON-BUSH-OBAMA
ONE AND THE SAME

Following Saudi threats to destabilize the financial system if the US were to enact a Bill that would allow an investigation into Saudi Arabia's support of September 11 terrorist attacks, many were watching closely how Obama would react. The president made it clear last night when as CNN reports, the White House threatened to veto the bipartisan bill to let families victimized by the 9/11 terrorist attacks sue Saudi Arabia while a GOP senator privately sought to block the measure. The White House and State Department are bluntly warning lawmakers not to proceed with the legislation due to "fears" it could have dramatic ramifications for the United States and citizens living abroad to retaliatory lawsuits. The President lands in Riyadh Wednesday for talks with Saudi Arabia over ISIS and Iran at a time of strained relations between the countries, making the bill's timing that much more sensitive.