By Tom Heneghan, International Intelligence Expert
@@@@@@@@@@@@@@@@@@@@@@@@
POTUS _ 133 _ UKRAINE_COLD WAR CONTINUES
AmeriTrust Groupe, Inc.

Office of the Chairman / Chief Executive Officer

Ambassador Lee Emil Wanta

S.D.R. Diplomatic Passport No. 04362, 12535

4001 North 9th Street, Suite No. 227

Arlington, Virginia, USA 22203-1954

Commonwealth of Virginia
@@@@@@@@@@@@@@@@@@@@@@@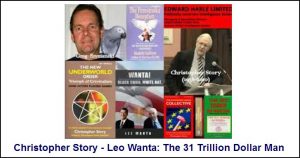 Christopher Story – Leo Wanta: The 31 Trillion Dollar Man

Christopher Story (author of The New Underworld Order) with Greg Szymanski in The Investigative Journal,

July 24, August 1, August 14 and August 17, 2006. The New …

Publisher – International Currency Review / London

High Speed Rail – American Jobs

by Preston James and Marilyn MacGruder Barnewall

published first at

 – published here by permission from …

Source: Benjamin Fulford 9-19-17… "Urgent questions from a political prisoner"

 [re: Leo Wanta, the DC 'clone' situation, Preston James]

 Leo Wanta & The Missing $27trillion That Could Change The World

Leo Emil Wanta (born 1940) is an American operative who was allegedly involved in a CIA plot to destabilize the Soviet economy in 1990 His story is the greatest story .
..

​[ THE STORY OF LEO WANTA AND THE MISSING $27 TRILLION THAT WOULD CHANGE THE WORLD ]

Thank you for caring for Our Great Nation_America, Once a Constitutional Republic. 

May God Bless America, Forevermore.

~~~~~~~~~~~~~~~~~~~~~~~~~~~~~~~~~~~~~~~~~~~~~~~

_____________________________________________

* Our White House INTEL Files Received and Acknowledged *

EXPECT THE UNEXPECTED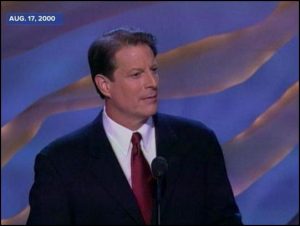 DULY ELECTED President Albert Gore Jr.

awaits inauguration,

the Supreme Law of the United States,

our U.S. Constitution, demands it!
As we live free or die, Lafayette remains at Brandywine and

Albert Gore Jr. remains the year 2000,

U.S. Constitution DULY ELECTED, non-inaugurated,

natural born REAL President of the United States
.
Al Gore on Restoring the Rule of Law

Intel Report – Stew Webb, Tom Heneghan, Leo Wanta (10-27-17) from Truth Warriors on Vimeo.