U.S. Military Flag Officers and the Russian Federation are Now Direct Allies
By Tom Heneghan, International Intelligence Expert
UNITED States of America   –   It can now be reported that U.S. Defense Intelligence, along with the U.S. Military Michigan and Tennessee Flag Officers, as well as the Russian Federation, are now working directly to physically decapitate the Bush-Clinton-Nazi German U.S. NSA, the U.S. CIA and the treasonous ISIS terrorist enabler, the Department of Homeland Security (DHS), which was created by junior faggot George W. Bush FRAUD after the 2000 and 2001 coups d'état against the American electoral process and the U.S. Constitution.
At this hour the word goes out : Physical decapitation leads to liberation!
P.S. Not only was the year 2000 presidential election brutally hacked by CIA junior George W. Bush FRAUD in the states of Florida, Tennessee, Missouri, New Hampshire and West Virginia with the corruption of the Voters News Service and the vicious hacking of the entire U.S. popular vote aka Diebold hacking at exactly 8:00 p.m. CST presidential election night in 2000 but we can also report that the same vicious hacking took place in the year 2016 Democratic presidential primaries with INSLAW corporation and CIA administered E-Systems out of Dallas, Texas stealing the primaries and caucus states of Iowa, Arizona, Illinois, Missouri, Nevada and California on the behalf of Bush CIA Crime Family stooge lesbian and child rapist Hillary Rodenhurst Clinton aka "HildaBeast".
Note: The Russian division of Energy Mechanics and Controlled Scientists with a link to Tesla technology now have turned over this evidence to U.S. Defense Intelligence and the U.S. Military Michigan and Tennessee Flag Officers.
Yes, folks, it is about to get really physical on American soil. Either you understand and obey the Constitution of the United States or else!
This is NO longer Pollyanna and apple pie.
P.P.S. We can also divulge that Nazi Jew homosexual former New York mayor Michael Bloomberg has been fingered by the U.S. Military Flag Officers for illegally conspiring with Nazi Jew Charles Schumer, D-NY, the NYPD and the treasonous Nazi German Department of Homeland Security (DHS) for illegally tapping the phone calls of now clearly year 2000 DULY ELECTED natural born President Albert Gore Jr of Carthage, Tennessee, with the assistance of current Republican Speaker of the House and Nazi German Bush Clinton CIA Crime Family stooge Paul Ryan, R-WI.
FINANCIAL WARNING: The Nazi German Bush-Clinton-CIA-Angel Merkel administered Deutsche Bank derivative debt has now reach 98 TRILLION DOLLARS with the worldwide interest rate yield curve on the verge of going hybrid.
CODE STALINGRAD!   IT IS EVERY 7 SECONDS!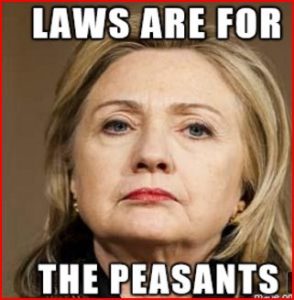 Related:
Hillary Clinton aka "HildaBeast" Gains Millions from Russian Plot
http://www.stewwebb.com/2016/07/31/hillary-clinton-aka-hildabeast-gains-millions-russian-plot/
Donald Trump's Life is in Grave Danger
http://www.stewwebb.com/2016/07/31/donald-trumps-life-grave-danger/
Stew Webb Radio Network
Listen Live
US Intel Breaking News
http://www.stewwebb.com
Listen live by phone
712-775-8269
federalwhistleblower@gmail.com
Radio Archives