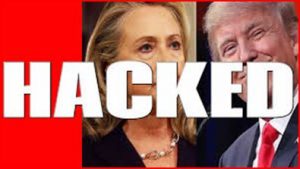 Hillary Clinton aka HildaBeast
THERE IS MORE RUSSIAN FEDERATION LEAKS TO COME REFERENCE THE HACKED DNC COMMUNICATIONS INVOLVING PRO HILDABEAST,  DNC OFFICIALS AND FORMER REPUBLICAN PRESIDENTIAL CANDIDATE LIFE LONG CIA ASSET CLOSET HOMOSEXUAL TED CRUZ SNEAK PREVIEW.
THE NEXT ROUND OF EMAIL RELEASES  INCLUDE MORE ANTI JEWISH  SLURS  VS DEMOCRAT BERNIE SANDERS D- VT  THE NEXT ROUND ALSO INCLUDES  CIA STOOGE BILL CLINTON CALLING OBAMA  A HELPLESS PUPPET NIGER.
THE NEXT ROUND ALSO WILL DESCRIBE HILLARY AND DEBBI WASSERMAN SCHULTZ DISCUSSING THE NEED TO MONITOR THE COMMUNICATIONS OF SHADOW POTUS USING CIA OFFICIALS AND MEDIA STOOGES LIKE CLOSET HOMOSEXUAL CHUCK TODD OF MSNBC.
BLACKMAILER AND BUSH CLINTON CIA WHORE CHRISSY POO MATHEWS OF MSNBC AND RUPERT MURDOCH OF FOX NEWS USING NAZI NEO CON FEMINIST SUSAN ESTRICH AS LAISON REFERENCE SHADOW POTUS IS YEAR 2000 DULY ELECTED PRESIDENT AL GORE OF CARTHAGE, TNN.
THE NEXT ROUND WILL ALSO INCLUDE THE DNC SETTING UP A SPY OPERATION  VS FORMER REPUBLICIAN  PRESIDENTIAL CANDIDATE MARO RUBIO'S WIFE  THE TITLE OF THE EMAIL IS HILLARY'S LESBIAN PROBLEM  AKA A CHILD RAPIST.
DNC emails will be the BIGGEST Scandal in a Generation
Submitted by IWB, on July 23rd, 2016
The news about the DNC emails just gets better and better. A few things we are seeing so far:
1) Ted Cruz asked the DNC for $ to help fund his delegate fight in Cleveland.
2) Jake Tapper of CNN colluded with the DNC. They gave him questions to ask his interview guests.
3) Chuck Todd of NBC was also colluding with the DNC and put pressure on others at the network to go easy on Democrats at the DNC's request.
4) The New York Times co hosted parties with the DNC. This is against the law by the way.
5) Hillary Clinton setup a slush fund through the DNC to launder donor money.
6) The DNC actively colluded with the media to work against Bernie Sanders.
Like I said this scandal touches all aspects of the media and the Democratic Party. Don't look for the MSM to report on it much since they are heavily implicated.
Don't look for it to trend on Twitter because Twitter is also trying to hide this story. But it's everywhere on Twitter now. And all 20k emails can be looked at on Wikileaks.
The election is going to Donald Trump because of this. It's too big now for anyone to hide.
WIKILEAKS Releases 20,000 Hacked DNC Emails…
http://dailycaller.com/2016/07/22/wikileaks-releases-nearly-20000-hacked-dnc-emails/
Staffers conspired to develop 'anti-Sanders' narrative…
http://www.theamericanmirror.com/wikileaks-dnc-staffers-conspire-undermine-bernie-sanders/
PLOTTED TO QUESTION BERNIE'S RELIGION…
https://theintercept.com/2016/07/22/new-leak-top-dnc-official-wanted-to-use-bernie-sanderss-religious-beliefs-against-him/
DNC Wikileaks Email Released, Democrat leaving in huge numbers because of Hillary!
DWS, you're almost as corrupt as $hillary Clinton. I've already left the Democratic party—after 32 years. Lots of us have. And you and your direction for the Democratic party are a large reason why. HRC is the other reason. It's coming—the shock you will feel when MILLIONS of us won't vote for Shillary–PERIOD. Fuck you. From: Debbie Wasserman Schultz [mailto:democraticparty@democrats.org] Sent: Friday, May 06, 2016 2:36 PM To: Julie Scardiglia Subject: Join me in Knoxville June 3rd! [Image removed by sender. Democrats]
https://wikileaks.org/dnc-emails/emailid/17905
https://wikileaks.org/dnc-emails/emailid/17905
HISTORY,…HERE AND NOW,….EPIC!

Most of the emails released come from seven prominent DNC staff members: senior adviser Andrew Wright, national finance director Jordon Kaplan, finance chief of staff Scott Comer, Northern California finance director Robert Stowe, finance director of data and strategic initiatives Daniel Parrish, finance director Allen Zachary and Miranda.
"The release provides further evidence the DNC broke its own charter violations by favoring Clinton as the Democratic presidential nominee, long before any votes were cast".
This one proves, intent and motive to break convention laws.
They are going to jail for this!
Robert Gates interview – this was a good interview for us, but he doesn't outright say that Donald Trump is dangerous. We should consider chopping this up and blasting it out and write the framework of a dangerous Donald at the top
https://wikileaks.org/dnc-emails/emailid/9030
———————————-
Direct ties to Black Lives Matter
Vetting of Deray:
https://wikileaks.org/dnc-emails/emailid/3151
———————————
https://wikileaks.org/dnc-emails/emailid/5302
THE SMOKING GUN RIGHT HERE
Bernie Sanders supporters, you have been screwed!

"Yes, but going forward, when our allies screw up and don't deliver bodies in time, we either send all our interns out there or we stay away from it.. we don't want to own a bad picture:"
https://wikileaks.org/dnc-emails/emailid/13830
"The leaks come from the accounts of seven key figures in the DNC: Communications Director Luis Miranda (10770 emails), National Finance Director Jordon Kaplan (3797 emails), Finance Chief of Staff Scott Comer (3095 emails), Finanace [sic] Director of Data & Strategic Initiatives Daniel Parrish (1472 emails), Finance Director Allen Zachary (1611 emails), Senior Advisor Andrew Wright (938 emails) and Northern California Finance Director Robert (Erik) Stowe (751 emails)," the site advertises.
WikiLeaks is presenting the emails as a searchable database, complete with an optional spam filter.
http://thehill.com/policy/cybersecurity/288883-wikileaks-posts-20000-dnc-emails
Stew Webb Radio Network
Listen Live
US Intel Breaking News
http://www.stewwebb.com
Listen live by phone
712-775-8269
federalwhistleblower@gmail.com
Radio Archives
https://www.youtube.com/channel/UC74KYEt1PE_r9FlTlB15QoA
https://www.youtube.com/stewwebb1
http://www.stewwebb.com/stew-webb-radio-archives/
http://www.stewwebb.com/stew-webb-radio-network-schedule-and-archives/