Reference: Again, it was daddy Bush's little bitch, SERIAL RAPIST and AIDS positive Bill Clinton, that pardoned Marc Rich; and it was Marc Rich's attorney, convicted felon Scooter Libby, who was then pardoned by occupunk Bushfraud.

Guess who was the head of Scooter Libby's defense fund, that is right folks, homosexual in-the-closet Fred Thompson together with ratfink and KHAZARIAN Jew Joe Lieberman's major fundraiser, ZIONIST Mel Sembler.

HOW DARE YOU, YOU CONSPIRATORIAL TYRANTS AND




KINGS AND NOTABLE QUEENS !

Final note: Neither Thompson, Lieberman or tonight's speaker at the Republican convention, Rudy Giuliani, ever won a primary. They are all three gigantic losers.

Again folks, we do not need any election farce as this 2008 election has become.
Non-inaugurated, duly elected

President Albert Gore Jr.

Getty Images

We have already had an election that has not been adjudicated.

Eight years later Albert Gore Jr. of Tennessee , still remains the duly elected, non-inaugurated President of the United States of America .

. . .

"Al Qaeda is nothing more than an extension of the apparatus linked to U.S. intelligence that was allowed, by script, to remove itself as a rogue breakaway entity of the U.S. government; allowed to de-compartmentalize from oversight, and was run instead by Gary Best's rogue black ops specialists for scripted activity outside the U.S. government, with its funding being orchestrated through the Pakistani secret police—an entity of the U.S. government." Tom Heneghan, International Intelligence Expert

The Bush-Clinton Crime Family Syndicate and ALL of their co-conspirators face unprecedented, monumental prosecutions for massive HIGH TREASON against the American People;

thus, before the 2008 election, they are plotting 'False Flag Attacks' in the U.S. with expectations of nullifying and eradicating individual and States rights and freedoms protected by the U.S. Constitution,

via martial law and subjugation of the American People,

in order to stay in control of the compromised U.S. Justice Department to continue sealing and hiding Federal Grand Jury (We the People) indictments from the American People and avoid convictions and public punishment with due prejudice." Tom Heneghan, International Intelligence Expert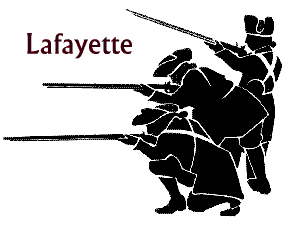 http://bush-hitler.com/Graphics/Liberty.jpg
..http://www.ushistory.org/brandywine/images/sold06.gif


Lafayette

remains at Brandywine and Albert Gore Jr. remains the

REAL

president of the United States .
Non-inaugurated, duly elected
President Albert Gore Jr.

AP by Charlie Neibergall




TOM HENEGHAN'S EXPLOSIVE INTELLIGENCE BRIEFINGS
International Intelligence Expert, Tom Heneghan, has hundreds of highly credible sources inside American and European Intelligence Agencies and INTERPOL -- reporting what is REALLY going on behind the scenes of the controlled mainstream media cover up propaganda of on-going massive deceptions and illusions.

GOD BLESS AND SAVE AMERICA ,
LAND THAT WE LOVE

EVER VIGILANT 24/7
ONE NATION UNDER GOD
Homosexual gays and lesbians who are "IN-THE-CLOSET" are a MAJOR THREAT TO NATIONAL SECURITY being vulnerable to blackmail and extortion by self-serving, hostile entities against the safety, security, sovereignty and best interests of the American People.
Patriotic, God-loving, peaceful Jewish People are NOT the same as the war mongering ZIONIST KHAZARIAN Jews.
NOTICE: Occasionally the Bush-Clinton Crime Family Syndicate controlled NSA and FBI Division 5 and/or Israeli Mossad, invade this intelligence blog changing or removing images, pictures and phraseology and even disconnect the link from the internet for the purpose of trying to keep you, the American People, ill-informed.
Make special note of the pics and images they remove off these intelligence briefings and/or are scrubbing off the internet.
http://blog.myspace.com/tom_heneghan_intel