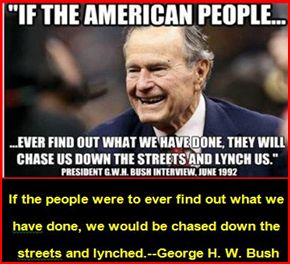 StewWebb.com
Serco's Resilient Clinton Secret
#2570: Serco's Resilient Clinton Secret – Trump's 8(a) Conair Shuttle – The Marcy Murrah Bomb
by 
United States Marine Field McConnell
Plum City Online – (AbelDanger.net)
January 20, 2016
Abel Danger (AD) asserts that in 1994 Serco – a former RCA GB 1929 radio patent monopoly – set up a resilient backdoor into the Defense Red Switch Network to help Hillary Clinton and her female aides secretly override – stand down – the appropriate response of the National Command Authority to terrorist attacks both domestic and foreign.

2. AD asserts that Trump Shuttle Inc. bankers led by Citibank hired Serco 8(a) agents to backdoor elite hotels and Boeing and Conair ('JPATS') planes to extort government employees in a global protection racket which is now run by hedge fund managers in the Clinton Foundation.

3. AD asserts that Kristine Marcy, founder of Conair, secretly conspired with Hillary Clinton over the Red Switch Network to bomb the Alfred P. Murrah Federal Building, in Oklahoma City on April 19, 1995 and kill or intimidate employees of the Social Security Administration, the United States Secret Service, the Drug Enforcement Administration (D.E.A.), the Bureau of Alcohol, Tobacco, and Firearms (ATF) and the recruiting offices for both the Army and the Marine Corps.


United States Marine Field McConnell (http://www.abeldanger.net/2010/01/field-mcconnell-bio.html) offers to show government employees how to win a Resilience war with Hillary Clinton and his sister Kristine Marcy, the founder of the Senior Executive Service in 1979, the founder of the Justice Prisoner and Alien Transportation System and the founder of the accelerated loan guarantee program for Serco's 8(a) protégée companies on 9/11
@@@@@@@@@@@@@@@@@@@@@@@@@
"Now It Begins" – David Stockman Warns That America's 'State Wreck' Is Gathering Steam
"…means the impending fiscal carnage is now beyond recall, and that the mother of all 'yield shocks' in the bond pits will soon shake Wall Street to the rafters."
A Retrospective and Signature In Charts of the Crash of 1987
"Life is a school of probabilities." Walter Bagehot And, now and again, gravity. After a long ramp higher, marked by a narrowing rally driven by the concept of portfolio insurance and program trading, the market began to correct … Read more
Trump Unable To Hire diGenova, Toensing Over Conflicts, Mueller Strategy In Limbo
"The president is disappointed that conflicts prevent Joe diGenova and Victoria Toensing from joining the president's special counsel legal team"
A Great Example of Real 'Fake News.'
A declassified document from the CIA archives in the form of a letter from a CIA task force addressed to the Director of the Central Intelligence Agency details the close relationship that exists between the CIA and mainstream media and academia. The document states that the CIA task force "now has relationships with reporters from every major wire service, newspaper, news weekly, and television network in the nation," and that "this has helped us turn some 'intelligence failure' stories into 'intelligence success" stories,' and has contributed to the accuracy of countless others." Furthermore, it explains how the agency has "persuaded reporters to postpone, change, hold, or even scrap stories that could have adversely affected national security interests or jeopardized sources and methods."
"Dumb F–ks": Julian Assange Reminds Us What Mark Zuckerberg Thinks Of Facebook Users
Zuck: "Yeah so if you ever need info about anyone at Harvard…Just ask…I have over 4,000 emails, pictures, addresses, SNS"
[Redacted Friend's Name]: "What? How'd you manage that one?" 
Zuck: "People just submitted it."
Morgan Stanley: "We Can Already See The Writing On The Wall"
"We can already see the writing on the wall and are highly confident this becomes obvious to the masses by the end of 3Q, or 4Q at the latest. This suggests more tough times for equity investors, but we doubt it will be that easy as market tops tend to be particularly exhausting."
20156
Mar 25, 2018 4:30 PM
"Tonight Is The Beginning": Seven Things To Watch For In Stormy Daniels' Interview
In advance of today's highly anticipated 60 Minutes interview with Stormy Daniels, Avenatti built up the suspense, tweeting that, among other things, "tonight is not the end – it's the beginning"…
March for Our Lives activists marched against our constitutional rights in planned psyop
"They are out there marching to have the government take away their rights"
Zuck Apology Tour Escalates: Full Page Ads In World Papers To Say "Sorry, Won't Happen Again"
As George Bush once famously said, "fool me once, shame on – shame on you. Fool me – you can't get fooled again," and as billions of the world's zombies realize they've been spied on – and had their information trafficked (what exactly did they think made Facebook's market cap over half a trillion dollars anyway?)…
How the Military Controls America
Unlike corporations that sell to consumers, Lockheed Martin and the other top contractors to the U.S. Government are highly if not totally dependent upon sales to governments, for their profits, especially sales to their own government, which they control — they control their home market, which is the U.S. Government, and they use it to sell to its allied governments, all of which foreign governments constitute the export markets for their products and services. These corporations control the U.S. Government, and they control NATO. And, here is how they do it, which is essential to understand, in order to be able to make reliable sense of America's foreign policies, such as which nations are 'allies' of the U.S. Government (such as Saudi Arabia and Israel), and which nations are its 'enemies' (such as Libya and Syria) — and are thus presumably suitable for America to invade, or else to overthrow by means of a coup. First, the nation's head-of-state becomes demonized; then, the invasion or coup happens. And, that's it. And here's how.
Services that deliver the same functions as Facebook, for after you #DeleteFacebook
This week's On the Media presents an excellent series on Facebook and the media coverage, and I was especially interested in Clay Shirky's point that Facebook isn't successful because it's so good at hosting group message-boards; rather, its magic lies in finding people to form groups with. If you have a rare disease, Facebook can help you find people in the same situation to trade tips and support with.
London police finally admit they fed intel to UK construction cartel to build illegal blacklist of labour organisers
It's been six years since investigative journalists published their exposeaccusing London's Metropolitan Police of colluding with the UK's construction cartel to blacklist workers who complained about unsafe working conditions, abusive bosses and wage-theft, as well as union organisers and other "troublemakers" — this week, the Met confirmed that its officers were an active part of the illegal blacklist.
Syria – The East-Ghouta-Afrin Exchange Is Complete – Where Will The SAA Go Next?
After the Syrian army had taken all rural parts of east-Ghouta three pockets of densely upbuild areas were left in terrorist hands. Negotiations had started about transfer of the armed men to Idleb governorate in the north. Some 100,000 people moved from the besieged areas to the Syrian government side. Surrounded by widely superior forces, devoid of human shields and without any chance of relief the terrorist groups are now giving up one by one.
Facebook has been collecting call history and SMS data from Android devices
Facebook has been collecting call records and SMS data from Android devices for years. Several Twitter users have reported finding months or years of call history data in their downloadable Facebook data file. A number of Facebook users have been spooked by the recent Cambridge Analytica privacy scandal, prompting them to download all the data that Facebook stores on their account. The results have been alarming for some.
China Launches Massive Military Drills "In Preparation For War"
Just days after the latest close military encounter between the US and China, when the US navy sailed a destroyer to within 12 nautical miles of the contested Spratly Islands in the South China Sea – a move that China condemned as a "severe provocation" just as the two countries launched an all-out trade war – the Chinese military began its spring combat readiness drills with an air force exercise in the West Pacific and a joint combat patrol mission in the South China Sea.
Israeli officials rejoice as Saudi Arabia opens airspace to Tel Aviv for first time ever
There will now be three flights weekly in each direction, ending a decades-long Saudi ban on the use of its airspace for commercial flights to Israel.
Bank of America Merrill Lynch agrees to pay N.Y. $42 million fine for fraud
Bank of America Merrill Lynch has agreed to pay a record $42 million fine to the state of New York for fraudulent activity related to its electronic trading services.
Trump Calls for Tougher Anti-Terror Measures After Attacks in France
UK Accused of Secretly Delivering Arms to Middle East – Reports
Wireless Technology: Understanding Its Effects
By Catherine J. Frompovich Wireless technology literally has overtaken our world!
There are more cell phones than there are humans on Planet Earth!  Humans are…
After Increasing Nat'l Debt a TRILLION in 6 Months, US Gov't Just Gave Themselves a Massive Raise
By Matt Agorist This week, the US Congress passed the massive 1.3 trillion-dollar Omnibus spending bill.
Then, early Friday morning, the Senate did the same
Your kind Contributions are very much appreciated thank you. – Stew Webb