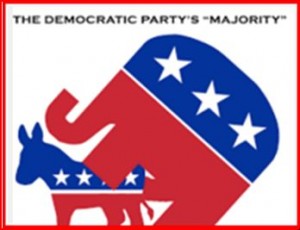 By Tom Heneghan and Stew Webb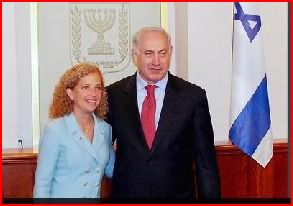 Debbie Wasserman Shultz, (D-FL) Charles Schumer (D-NY), Sharon Brown (D-Ohio) are making threats vs. Bernie Sanders to leave the Presidential race.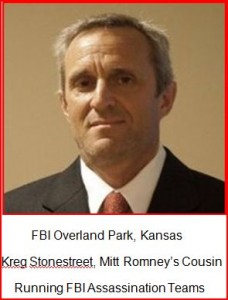 FBI Kreg Stonestreet running Assassin Teams, Stone Street Mitt Romney's Cousin.
There is a tie to an Ex FBI agent Kreg Stonestreet running Assassination teams for Mitt Romney, Stonestreet is a cousin of Romney's and doing this for Nazi Jeb Bush.
This is total Neo Con Filth, looking at the use of Martial Law to be Declared when the World Financial Markets Crash in May 2016 and the Bush Millman Mizel Clinton Romney Obama Crime Syndicate orders a Bail In on all U.S. Savings accounts, checking accounts and pension funds on behalf of the crooked world wide Banks.
Reference: Real Estate vs Crash in China that will collapse HSBC Bank a subsidiary of Great West Life Assurance Company of Englewood, Colorado.
HSBC Bank recently paid $5 Billion in Fraudulent US Justice Department Fines for their role in illegal Mortgage Back Securities frauds totaling over $100 Trillion Dollars.
HSBC Bank recently paid $5 Billion for narcotics money laundering and laundering ISIS – ISIL Terrorist money thanks to former Attorney General Eric Holder whos law firm now represents HSBC Bank and the current Attorney General Loretta Lynch who obviously is Obstructing Justice for the Denver Illuminati Zionists and AIPAC Directors Larry Mizel and Norman Brownstein who runs HSBC which peddled the Illegal Mortgage Back Securities for Larry Mizel's MDC Holdings, Inc. (MDC-NYSE) Asset Investors which caused the 2008 Bank Bail out.
MDC-NYSE was the parent company of the collapsed Silverado Savings and Loan where Neil Bush was a Director and  Narcotics Money Launder tied to the Iran Contra weapons for narcotics scandal.
Kenneth Star Covered up and the B.C.C.I. Bank Narcotics Money Laundering aka the Saudi European Investment Corp. RICO Suit that landed Lincoln Savings and Loan Charles Keating in Jail.
Hillary Clinton represented Jackson Stephens of Little Rock when the SEC went after Stephens who controlled B.C.C.I aka Bank and Commerce International, George HW Bush and Leonard Millman and Larry Mizel's Narcotics Money Laundering Bank.
Charles Shumer was compromised in the Boulder Properties LTD Blackmail operation by Leonard Millman, Jeb Bush, Neil Bush, Larry Mizel, Norman Brownstein and Hillary Clinton.
Bill and Hillary Clinton's attorney served on the Board of Directors of MDC Holding, Inc. (MDC-NYSE) MDC's main front company is Richmond American Homes as a cover.
Re: Stew Webb Breaking News
Stew Webb Radio Network
Listen Live
Breaking News
http://www.stewwebb.com
Listen live by phone
712-775-8269
federalwhistleblower@gmail.com