You are listening to the French National Anthem, Americas true ally.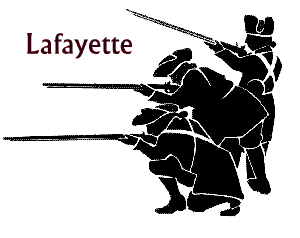 To arms, citizens!
Form your battalions!
March, march
Let impure blood
Water our furrows
What do they want this horde of slaves
Of traitors and conspiratorial kings?
(you have volume control on your computer)
"Still, if you will not fight for the right when you can easily win without bloodshed; if you will not fight when your victory will be sure and not too costly; you may come to the moment when you will have to fight with all the odds against you and only a precarious chance of survival. There may even be a worse case; you may have to fight when there is no hope of victory, because it is better to perish than to live as slaves."-Winston Churchill
We Americans must unite and do our Weekly Government work to insure we keep Criminals out who committee Treason, Sedition, Theft, Bribery and Murder. We are the Government the American People, do your part and it will help speed up the process of Constitutional Restoration from the Bush-Clinton-Blackmailed Obama Crime Syndicate in 2009--Stew Webb
BE THE NEW AMERICAN MEDIA, WAKE UP MORE AMERICANS, HELP SPREAD TRUTH JUSTICE WILL PREVAIL
Call into Radio Talk Shows, Email to your family and friends, Share this information on
http://del.icio.us/post
http://digg.com
http://reddit.com
http://www.facebook.com
http://www.google.com
http://www.yahoo.com
http://technorati.com
http://meetup.com
http://www.youtube.com
http://www.myspace.com
http://www.twitter.com
http://www.furl.net
http://www.stumbleupon.com
https://favorites.live.com
http://www.newsvine.com
http://www.blinklist.com
Heneghan Webb 2004 Constitutional Platform to restore the Republic a simple plan many things Tom & Stew have accomplished since 2004 without being in The White House you can too.
In CONGRESS, July 4, 1776. The unanimous Declaration of the thirteen united States of America: But when a long train of abuses and usurpations, pursuing invariably the same Object envinces a design to reduce them under absolute Despotism, it is their right, it is their duty, to throw off such Government, and to provide new Guards for their future security.
The Constitution of The United States of America http://www.house.gov/
Constitution/Constitution.html
Law is often the tyrant's will, and always so when it violates the right of an individual.--Thomas Jefferson to I. Tiffany, 1819
All laws which are repugnant to the Constitution are null and void. - Marbury v. Madison, 5 U.S. (2 Cranch) 137 (1803
Thomas Paine, whose pamphlet, "On Common Sense" ignited the American Revolution, succinctly described America 's alternative. Here, he said, we intended to make certain that "the law is king." Read MORE by 2000 Duly elected President Albert Gore Jr.
http://www.acslaw.org/pdf/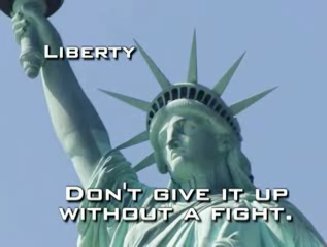 BUY MORE GUNS AND AMMO IN 2009
Those who make Peaceful Revolution impossible will make Violent Revolution inevitable.--President John F. Kennedy
If the people were to ever find out what we have done, we would be chased down the streets and lynched.--George H. W. Bush
Help Support This Free News Site
Donations are not tax deductible I am not a 501-C3 or any other type of organization. Your gifts are much appreciated thank you. --Stew Webb
www.paypal.com enter stewwebb@stewwebb.com
By Mail: P.O. Box 3061 Indep. MO. 64055
Stew Webb has been a Guest on 2300 Radio Programs since 1991
Tom Heneghan has Completed Hundreds of Radio Programs as a Guest since the early 1990s
LISTEN NOW:
Radio Interview with Stew Webb Friday January 30, 2008
Host Eben Rey Pacifica Radio Los Angeles look for May 4, 2006 4 Hour Special Program with Tom Heneghan and Stew Webb