Obama Gay Scandal
Breaking News November 16, 2012 Updated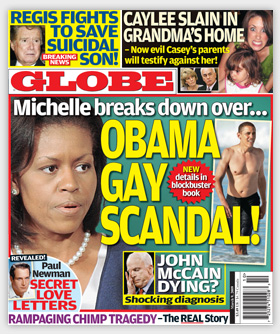 <![if !vml]>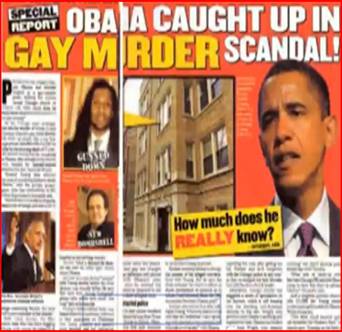 <![endif]>
Barack Obama where is Justice for Bush and Clinton?
Breaking News January 10, 2009
http://www.stewwebb.com emailed to www.BarackObama.com media@barackobama.com
Barack Obama, there can not be change without prosecution of The Bush Millman-Lindner-Clinton Crime Syndicate..
The Attorney General you appointed, known Clinton Criminal Erick Holder will further the Bush-Clinton Criminal Activity, to Obstruct Justice, to continue their Cover-Up of current illegal Criminal activity against The United States of America and The American People.
The well known joint U.S.-French Intelligence group aka Anti-Terrorist Task Force, have directly communicated their displeasure to you president-elect Barack Obama on your appointment of the LOSER and Lesbian Hillary Clinton to her position as U.S. Secretary of State designate.
Question: Is Hillary also on a tape recorded conversation in which the LOSER Hillary blackmails you president-elect Obama aka appointing her for the position of U.S. Secretary of State?
Is Hillary also on tape negotiating a wire transfer, which was used as a bribe to get Tom Daschle appointed as Obama's Secretary of Health and Human Services designate?
This site complies with 18 U.S.C. 4 The Federal Reporting Crimes Act, we report it.
Were is Americas Change and a Clean US Attorney General who will allow Justice to Prevail with the Prosecution of the Bush-Millman-Lindner-Clinton Crime Syndicate?
Click on link below to read full letter to President Elect Barack Obama January 10, 2009 by Stew Webb
barack_obama_were_is_justice_for_bush_and_clinton.
prosecute_bush_millman_lindner_clinton_crime_syndicate.
BARACK OBAMA CHANGE? WHAT CHANGE?
Michelle Obama's Tears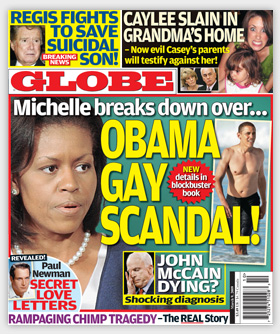 http://www.globemagazine.com/story/310
PRESIDENT Barack Obama is caught up in a new gay sex and drug scandal - and his loving wife is heartbroken, sources tell GLOBE in a blockbuster world exclusive. Find out all the details of the letter Michelle Obama received from the MAN who claims to be her husband's lover - and how America's devastated First Lady is fighting back against a shocking new tell-all book. It's must reading!
This is why Criminal Hillary Clinton got her position as Obama's Secretary of State, clinton Blackmailed Barack Obama.
Barack Obama's reported gay lover Larry Sinclair's blogspot.
http://larrysinclair-0926.blogspot.com/
Note: Stew Webb's Letter to Barack Obama Jan 10, 2009 Posted under Breaking News Jan 10, 2009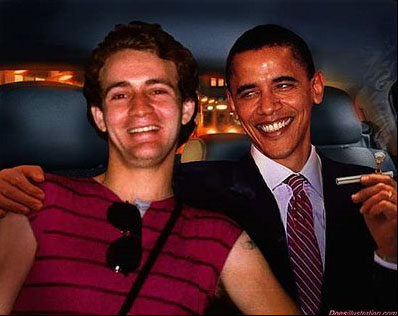 Larry Sinclair and Barack Obama 1999.
barack_obama_were_is_justice_for_bush_and_clinton.
Updates November 16, 2012
<![if !vml]>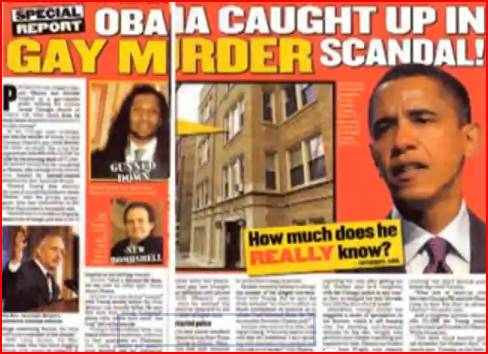 <![endif]>
The Truth Series: Larry Sinclair's Accusations Of Obama's Homosexual Acts & Crack Cocaine Use
Click on links below to watch videos:
http://www.youtube.com/watch?feature=player_embedded&v=lBw8DGEYmng
Larry Sinclair Talks About Obama's Homosexual and Crack Cocaine Use! Batcave Interview 8/19/2011
In 1999, then Senator Barack Obama had a 2 day drug and sexual encounter with Larry Sinclair. Mr. Sinclair recently entered The Batcave to discuss that event, as well as the murder of Donald Young, who had a 2 year homosexual relationship with the Senator, and who was murdered shortly after Mr. Obama entered the Presidential race.
Click on links below to watch videos:
http://www.youtube.com/watch?feature=player_embedded&v=8t5RMWyGlr0#
More Whistleblowers US Intel Breaking News: