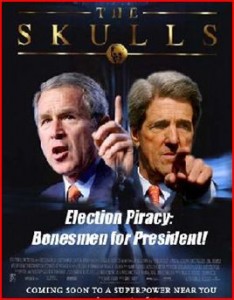 By Tom Heneghan and Stew Webb
Here is the latest on Bill Clinton, Scott Walker, Jeb Bush, Ted Cruz, Mitt Romney and George HW Bush.
Skull and Bones man Bill Clinton Scott Walker Jeb Bush Ted Cruz Revealed
We can report that George HW Bush Stooge CIA Bill Clinton as well as the Clinton Foundation are nowa target of the FBI Criminal investigation into the use of an illegal private server located at Bill Clinton and Lesbian Hillary Clinton private residence in New York State.
Note: its pay for play involving the Nations of Saudi Arabia, UAE, and the Nation of Switzerland.
We can also divulge that Republican Governor of Wisconsin Skull and Bonesman Scott Walker and his third cousin Jeb Bush are planning to steal the Republican nomination from Donald Trump and create a all Skull and Bones Republican ticket aka Scott Walker and Jeb Bush at a rigged Republican National Convention.
Note: Scott Walker along with former Massachusetts Governor Mitt Romney are Bag Men along with Micheal Contrell in the continued Money Laundering of Stolen U.S. Treasury Funds Re; The Wanta Reagan Mitterand Protocalls tied to HSBC Bank of Englewood, Colorado a subsidiary of Great West Life Assurance Company of Englewood and a Major Financial Foreign Currency Clearing Houses.
Note: The CME Group in Chicago, ILL.
At this hour the Legendary Michigan and Tennessee Flag Officers remain enraged Objective the destruction of the Bush Clinton Mizel totally compromised CIA and NSA.
Stay tuned for Emergency Updates at any moment we are currently working on a story involving a Jamaican Child Whore house attended by both Bill Clinton and Ted Cruz, in which Bill Clinton engaged in Sex with underage Black Hookers.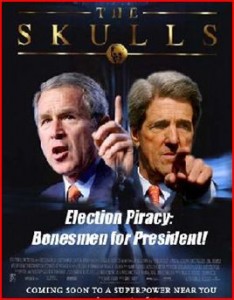 Related Below: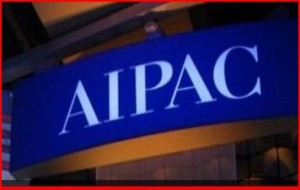 http://www.stewwebb.com/2014/02/03/aipac-and-abramoff-operated-child-sex-blackmail-ring
http://www.stewwebb.com/DynCorp_Disgrace_20020114.html
Skull and Bones
At Skull and Bones, Bush's Secret Club Initiates Ream Gore
It's the primal scene of American power, of Bush family values. For two centuries, the initiation rite of Skull and Bones has shaped the character of the men who have shaped the American character, including two Presidents named Bush.
And last Saturday, April 14–for the first time ever–that long-secret rite was witnessed by a team of outsiders, including this writer.
Using high-tech night-vision video equipment able to peer through the gloom into the inner courtyard of the Skull and Bones "Tomb" in New Haven, The Observer team witnessed:
The George W. effect: intoxicated by renewed proximity to Presidential power, a robed Bonesman posing as George W. harangued initiates in an eerily accurate Texas drawl: "I'm gonna ream you like I reamed Al Gore" and "I'm gonna kill you like I killed Al Gore."
Privileged Skull and Bones members mocked the assault on Abner Louima by crying out repeatedly, "Take that plunger out of my ass!"
Skull and Bones members hurled obscene sexual insults ("lick my bumhole") at initiates as they were forced to kneel and kiss a skull at the feet of the initiators.
Other members acted out the tableau of a throat-cutting ritual murder.
http://observer.com/index.php?s=At+Skull+and+Bones%2C+Bush%27s+Secret+Club+Initiates+Ream+Gore+&x=12&y=12
http://observer.com
The secret society that ties Bush and Kerry
01/02/2004)
Revelations that leading candidates for the US presidency were "Skull and Bones" members have provoked claims of elitism. Charles Laurence reports from New York.
The "tomb" stands dark and hulking at the heart of the Yale University campus, almost windowless, and shuttered and padlocked in the thick snow of winter storms.
Yale's candidates for the White House pictured in their student days and the 'Skull and Bones' mascot Built to mimic a Greco-Egyptian temple, it is the headquarters of the Order of the Skull and Bones, America's most elite and elusive secret society and it has become the unlikely focus of this year's presidential election. It turns out that four leading contestants for the White House in November's election were 1960s undergraduates at Yale: President Bush and Democratic rivals Governor Howard Dean, Sen John Kerry and Sen Joseph Lieberman.
What is more, two are "Bonesmen". Both Sen Kerry, now the Democrat front runner, and President Bush belong to the 172-year-old society, which aims to get its members into positions of power. This presidential election seems destined to become the first in history to pit one Skull and Bones member against another.
The phenomenon of the "Yalies", as Yale alumni are known, has provoked an intense debate over apparent elitism among Americans amazed that – in a democracy of almost 300 million people – the battle for power should be waged among candidates drawn from the 4,000 who graduated from Yale in four different years of the 1960s.
"To today's Yale undergraduates it seems quite extraordinary," said Jacob Leibenluft, a student and a reporter on the Yale Daily News, the campus newspaper. "For some it's a source of pride, to others it's a source of shame."
In fact Yale, with annual tuition fees of $28,400 (£16,000), has long sent graduates to the top of all professions from the campus in New Haven, Connecticut, where it was founded in 1731.
The Skull and Bones is the most exclusive organisation on campus. Members have ranged from President William Taft to Henry Luce, the founder of the Time-Life magazine empire, and from Averill Harriman, the businessman and diplomat, to the first President George Bush.
Alexandra Robbins, a Yale graduate and author of a book on the Skull and Bones, Secrets of the Tomb, said: "It is staggering that so many of the candidates are from Yale, and even more so that we are looking at a presidential face-off between two members of the Skull and Bones. It is a tiny club with only 800 living members and 15 new members a year.
"But there has always been a sentiment at Yale to push students into public service, an ethos of the elite making their way through the corridors of power – and the sole purpose of the Bones is power."
http://news.telegraph.co.uk/news/main.jhtml;$sessionid$IB4JLCGGOD4Z1QFIQMFCFGGAVCBQYIV0?xml=/news/2001/04/25/wclub25.xml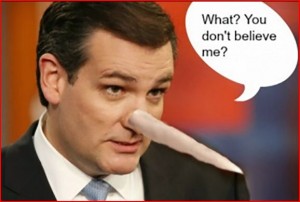 Anonymous Threat Ted Cruz Alleged Prostitution Secret
http://www.stewwebb.com/2016/03/30/anonymous-threat-ted-cruz-alleged-prostitution-secret
Ted Cruz Mother Eleanor Darragh Birth Certificate in Question
http://www.stewwebb.com/2016/03/30/ted-cruz-mother-eleanor-darragh-birth-certificate-question
Ted Cruz Caught Cheating with 5 Secret Mistresses!
http://www.stewwebb.com/2016/03/25/ted-cruz-caught-cheating-with-5-secret-mistresses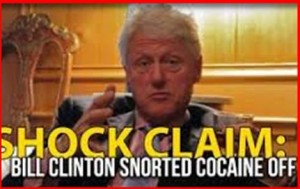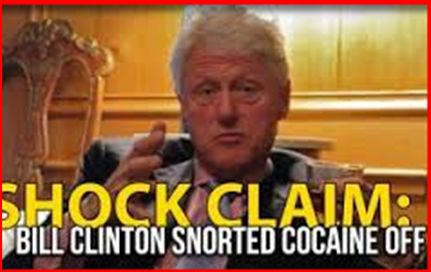 CLINTON NAMED AS LONGTIME SPOOK-CIA
http://www.stewwebb.com/2014/01/29/clinton-named-as-longtime-spook-cia
Bill Clinton snorted cocaine off my coffee table
http://www.stewwebb.com/2016/03/29/bill-clinton-snorted-cocaine-off-coffee-table
Hillary Clinton Narcotics Weapons Frauds Treason
http://www.stewwebb.com/2016/02/25/hillary-clinton-narcotics-weapons-frauds-treason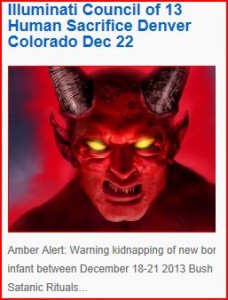 Stew Webb was right June 21, 2013
http://www.stewwebb.com/2014/12/21/illuminati-council-of-13-human-sacrifice-denver-colorado-dec-20-21
Suspect Mentioned Satanic Cult While Holding Toddler Hostage At MWC Walmart
http://www.news9.com/story/22633102/suspect-mentioned-satanic-cult-while-holding-toddler-hostage-at-mwc-walmart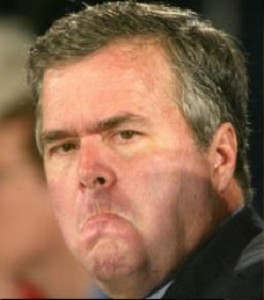 Jeb Bush Murders Securities Frauds Scams
http://www.stewwebb.com/2016/02/13/jeb-bush-frauds-and-scams
Stew Webb Radio Network
Listen Live
US Intel Breaking News
http://www.stewwebb.com
Listen live by phone
712-775-8269
federalwhistleblower@gmail.com